The Sport Aerobatics Gauteng Regionals took place at Vereeniging on the 4th and 5th of February 2012 and the event, the first on the calendar, attracted a record number of twenty nine entries.
Martin Schulze in a Yak 52 was the winner in the Graduate calls and Ben Meyer flying a Pitts S2S won the Sportsman Class. Steve Brown in the Slick 360 took first place in the Intermediate Class and the Advanced Class was won by Barrie Eeles flying an Extra 300. Nigel Hopkins in a MX2 took the laurels in the Unlimited Class.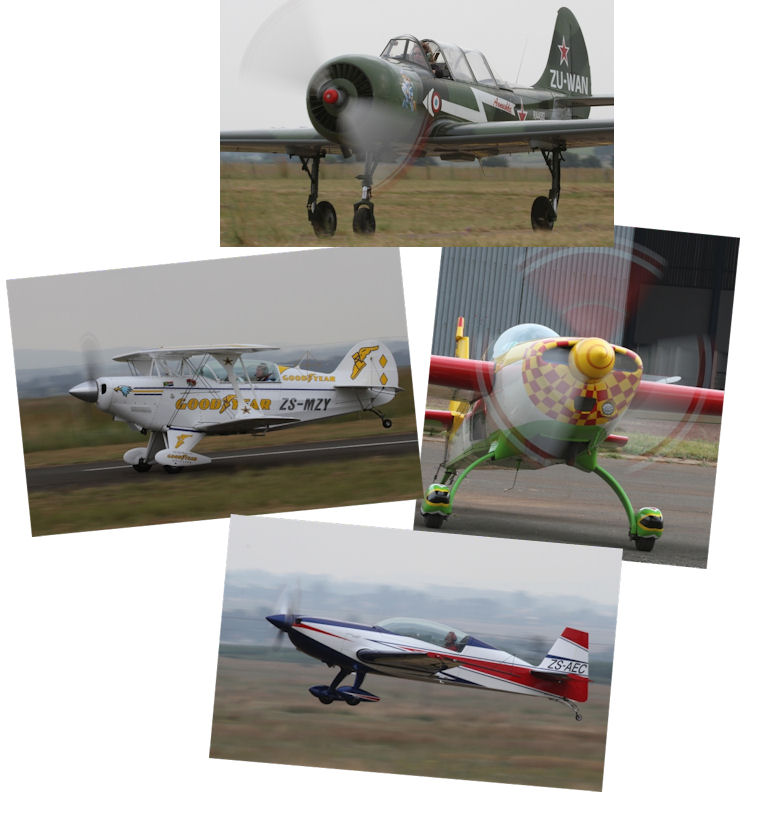 The overall consolidated results for the first ten places were:


Position        Pilot              Aircraft                Score

1               Barrie Eeles       Extra 300               78.84

2               Nigel Hopkins      MX2                     76.35

3               Ben Meyer          Pitts S2S               75.65

4               Steve Brown        Slick 360               74.87

5               Neville Ferreira   Yak55                   73.96

6               Elton Bondi        Extra 300L              73.40

7               Dennis Spence      Pitts S2B               73.01

8               Stan Oliver        Extra 300               72.40

9               Graham Kew         Zlin 50                 72.24

10              Glen Warden        Extra 300L              71.70




The next competition, the Judges Trophy will be hosted at Klerksdorp Airfield on the 17th and 18th of March 2012.