Storm Causes Significant Damage at Grand Central
By Moses Nyatlo
Between 21:00 and 22:00 on the 22nd of February 2012 a storm with severe gusting winds created significant damage to aircraft and hangars at the Grand Central Airport in Midrand. During the early hours on the 23rd of February the area was cordoned off while the CAA, SAPS and airport management assessed the damage.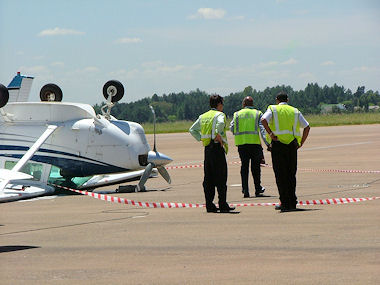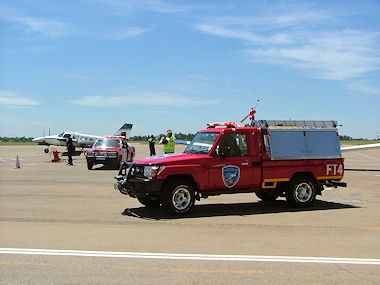 Never mind tie down ropes, metal tie down chains were broken by the wind. Two aircraft, a Cessna 206 and a Cessna 172 were turned on their backs while many other aircraft sustained damage as the wind moved them around. A Piper Twin Comanche was also damaged when a hangar door collapsed on it while it was parked inside the hangar. Generally hangar doors are supported to prevent doors from falling inwards and this must be an indication of the wind's strength.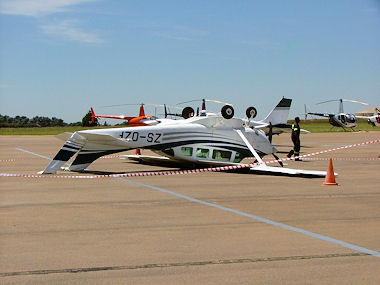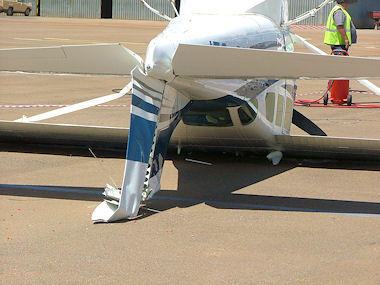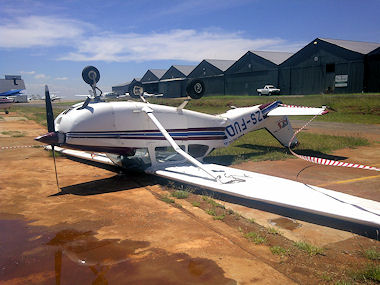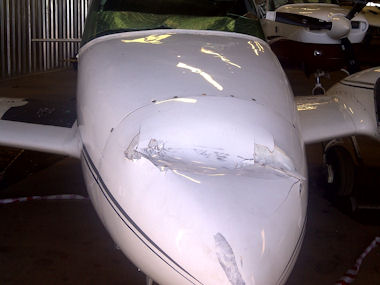 Even on the road towards the airport it was clear that this was not just a breeze as trees were uprooted and lying on the road while pieces of wrinkled hangar sheeting told the story.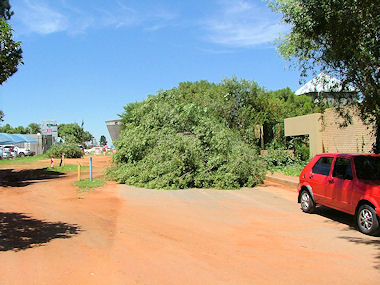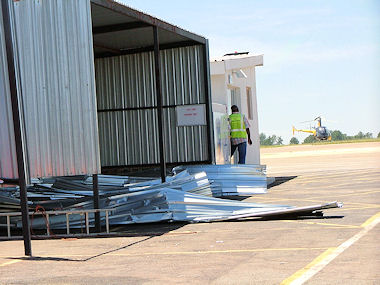 Copyright © 2023 Pilot's Post PTY Ltd The information, views and opinions by the authors contributing to Pilotís Post are not necessarily those of the editor or other writers at Pilotís Post.