Approaching Welgelegen Manor on Saturday 24 March 2012 for the monthly EAA Chapter 322 breakfast fly-inn, we found it completely closed with radiation fog and we had to divert to Heidelberg to wait for the sun to burn it off. After about 40 minutes we received a phone call confirming that Welgelegen was open and a very entertaining event started again with many aircraft departing from Heidelberg.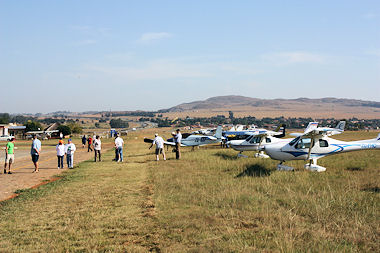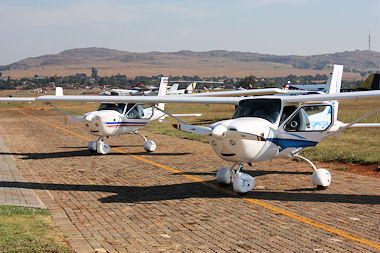 Arriving at Welgelegen we found many aircraft already on the ground and the circuit around Welgelegen was significantly busy with aircraft arriving from all directions.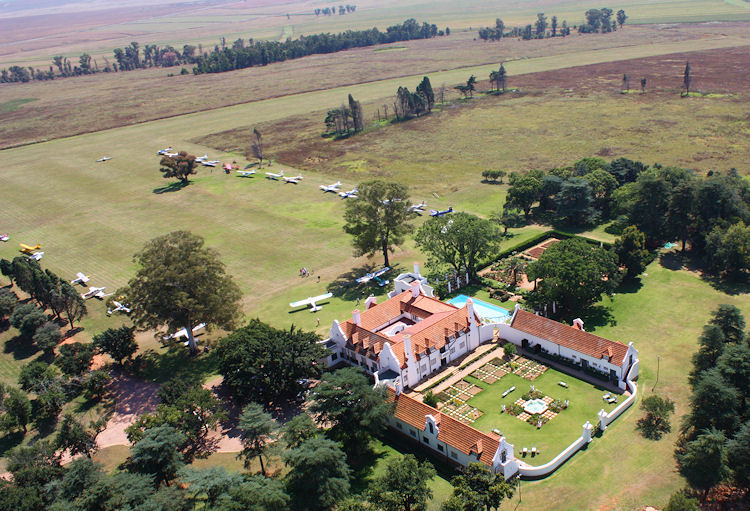 As we turned finals, a radio call was made warning approaching pilots about holes on and off the runway posing significant damage risk to aircraft. An unfortunate incident took place when an Evektor-Aerotechnik Sportstar (ZU-EIJ) taxied into one of these holes just off the runway and destroying its propeller. Johan Barnard, an aviation enthusiast and photographer captured this tragedy on camera.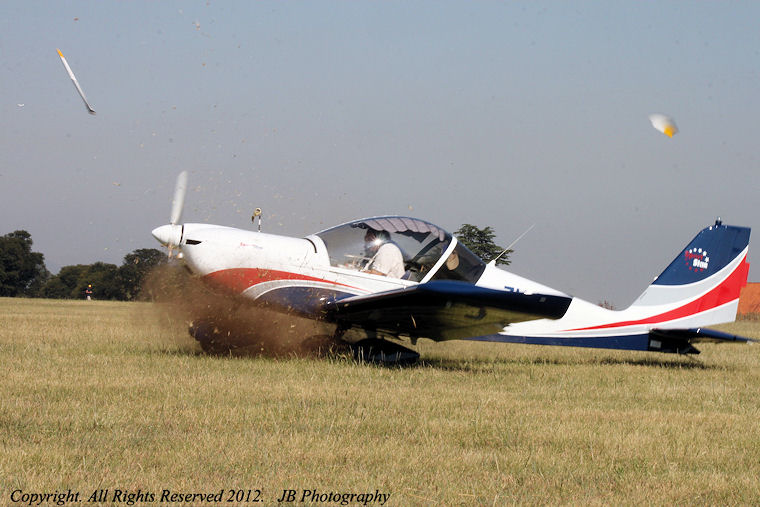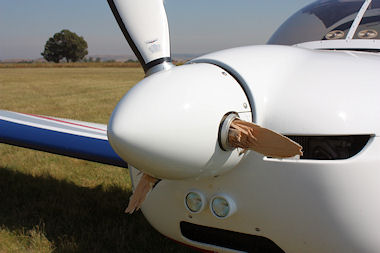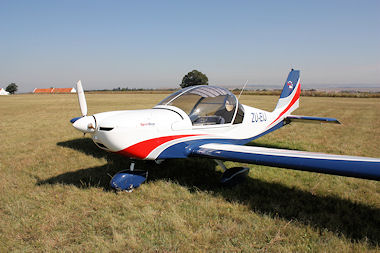 47 aircraft attended the event and visitors came from Volksrust, Frankfort, Springs, Krugersdorp, Wonderboom, Grand Central, Rand Airport, Petit, Tedderfield and many more.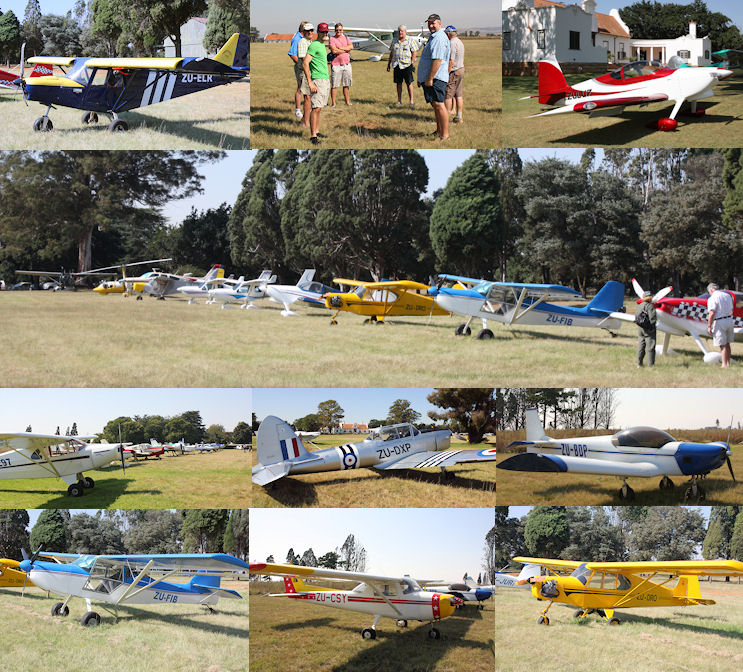 The venue was excellent and the restaurant facilities were superb. There are areas for large groups, smaller dining rooms for private groups and the breakfast is first-class.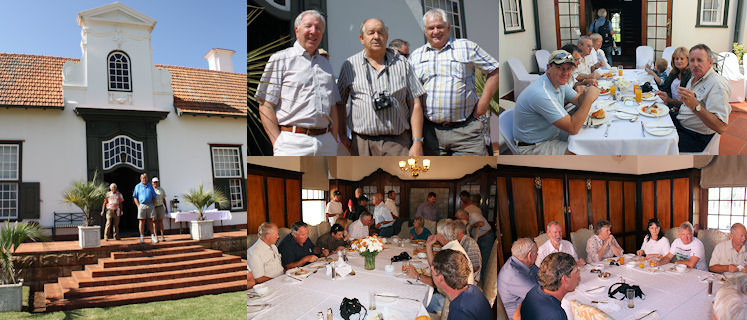 After breakfast Neville Ferreira entertained us with some superb aerobatics in his Yak but my highlight of the day was when Eugene Couzyn took Willie Bodenstein and me for a photographic flight in his pristine Alouette II helicopter (ZU-ALO).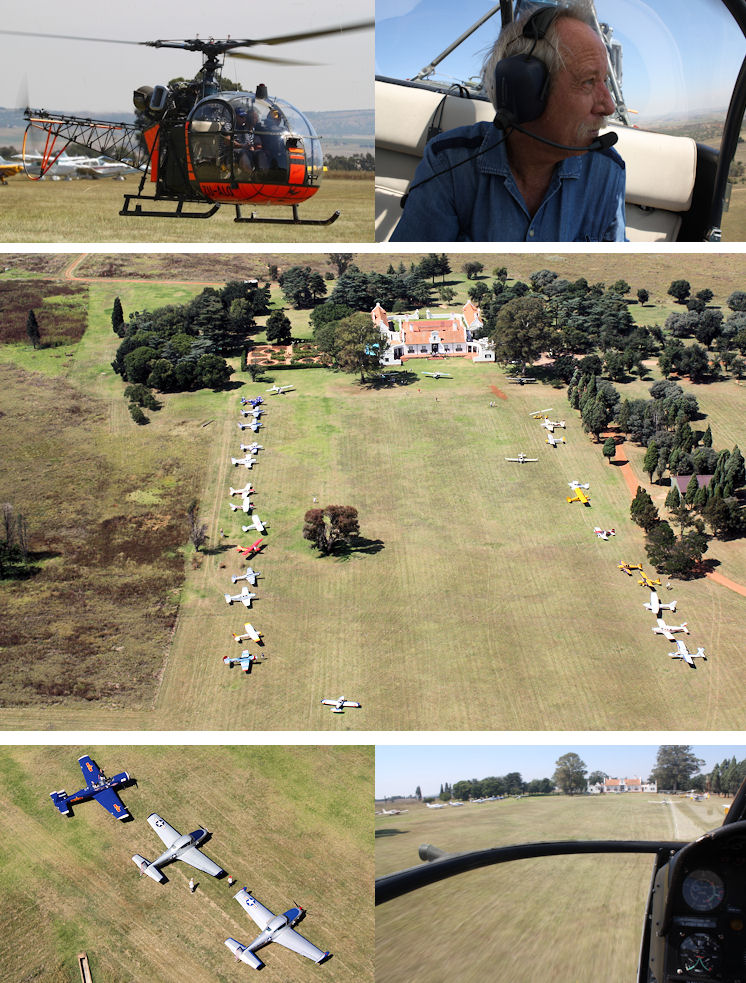 Once again an excellent event arranged by the EAA and I look forward to the next fly-inn.