On Saturday 16th June 2012 the KZN Winter Tour hosted its best Airshow of the season, truly bringing aviation to the rural people in the heart of Zululand. The free entrance gates closed at the Ulundi Airport once the allocated 10,000 spectators had arrived, most of them to view their first airshow ever. This did not deter the remaining crowds who then gathered around the perimeter of the airport fence to view the airshow from a distance.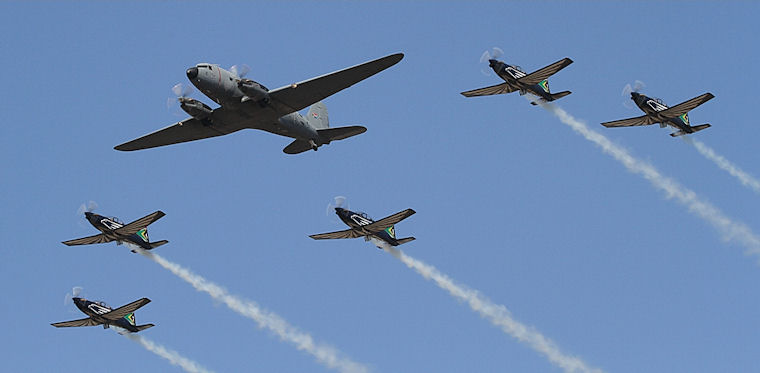 Brian Emmenis of Capital Sounds and John Nielon the Airshow coordinator successfully negotiated the sponsorship of all the regional airshows with the KwaZulu Natal Provincial Government which has been an outstanding achievement in bringing aviation to the people of KZN.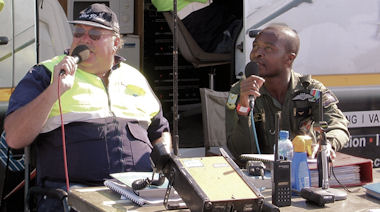 The officials for the day were:
∑ Fred Bebington - Safety Officer
∑ John Neilon - Flight Director and Airshow coordinator
∑ Peter Graham - Ramp Director
∑ Stewart Weston - IGS Security
∑ ATC's - Yusaf Kadar and Phumlani Mabaso from Lanseria
∑ Capital Sounds - Brian Emmenis and his team with the help of 15 squadron's Kenneth Ntuli.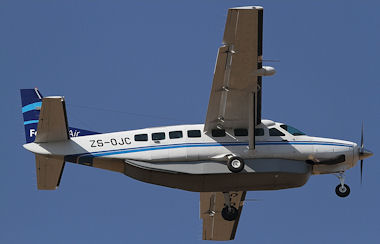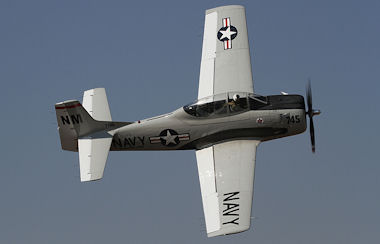 The displays on the day included:
∑ The L39 flown by Dave Mandell.
∑ The Impala MK1 owned by Dawid Laas and flown by Mike Wyngard.
∑ The Good Year Eagles (pitts specials) flown by Denis Spence, Johan van Sloms and Neil Trollip.
∑ The Ecko Yaks flown by Stu Low, Martin Schultze and Willy O'Driscal.
∑ The Zoo York Zlins flown by Michel Leusch and Roger Deere.
∑ The Decathlon flown by Michel Leusch.
∑ The L29 flown by Nigel Hopkins.
∑ The Mx2 'Team Extreme' flown by Nigel Hopkins.
∑ The SAAF Hawk flown by Craig Leeson.
∑ The SAAF Oryx Helicopter flown by Captain Tarryn Bind.
∑ The Fedair Caravan.
∑ The Turbo Dak (transporter).
∑ The Silver Falcons.
∑ The T28 Trojan flown by Pierre Gouws.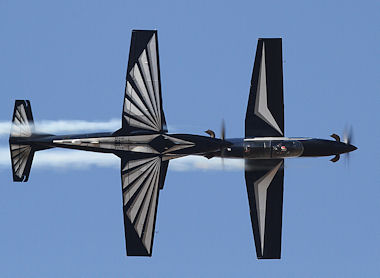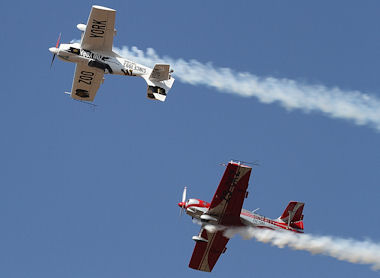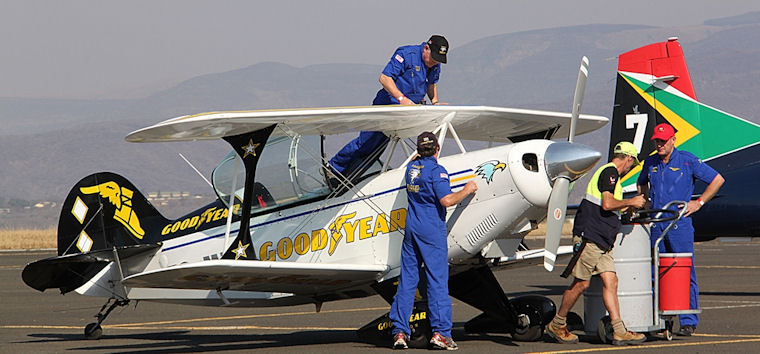 The scheduled events ran on time and without incident, the spectators were enthralled by my all time favourites the Silver Falcons who happily mingled and shook hands with the crowd after their display. Nigel Hopkins also did an impromptu run down the crowd line after his display, much to everyone's delight, greeting the crowd.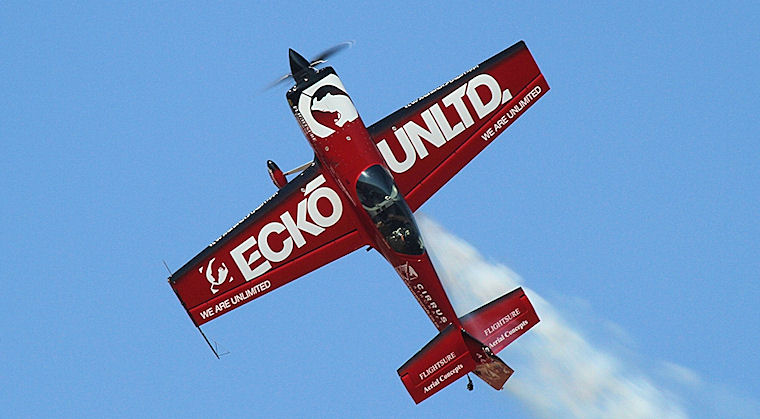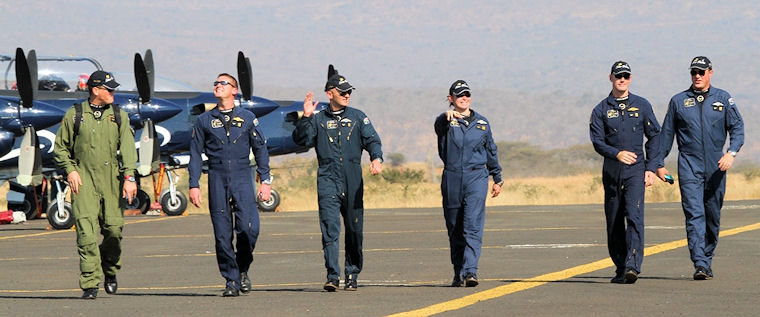 This truly was an airshow with a difference and one that will remain with me forever. The joy on the young local children's faces and their enthusiastic applauding after every display by all 10,000 of them was something I have never witnessed at an airshow before and it was humbling to watch.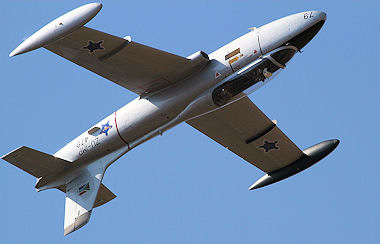 Well done to the organiser's. I look forward to the Pietermaritzburg Airshow on the 23rd June.