On Saturday 23rd June 2012 the KZN Winter Tour hosted it's forth Airshow of the season at the Pietermaritzburg Oribi Airport. Heavy grey skies unfortunately hampered the expected crowds from attending and the gate recorded a disappointing 2,000 spectators before the rain set in and Brian Emmenis of Capital Sounds announced that the airshow had come to an end shortly after lunch.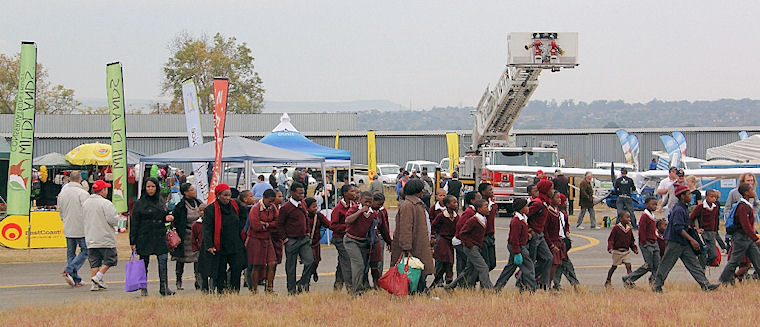 Unfortunately the Mazda Zoom Zoom of Brad Bennetts and the T28 Trojan flown by Pierre Gouws were unable to take off from Rand airport as very bad weather had also set in there.
The show opened with a police escort of 25 Harley Davidson's followed shortly by a paradrop of nine skydiver's which enthralled the crowds. The Helio Courier flown by Alex Rennie, one of only nineteen in South Africa then displayed it's ability to perform a very short take-off and landing much to the crowds delight.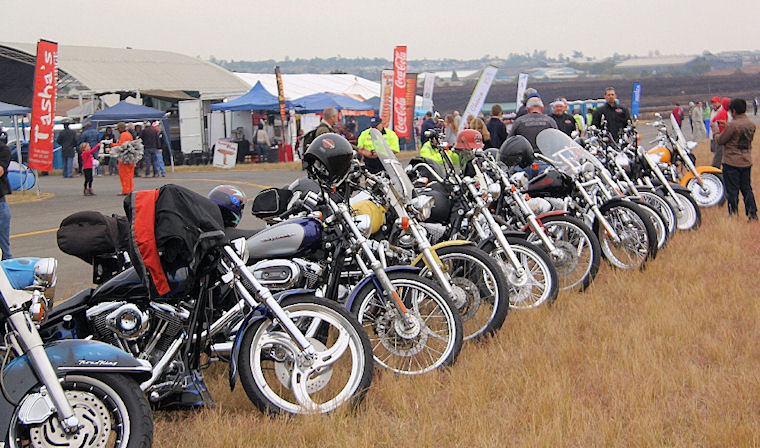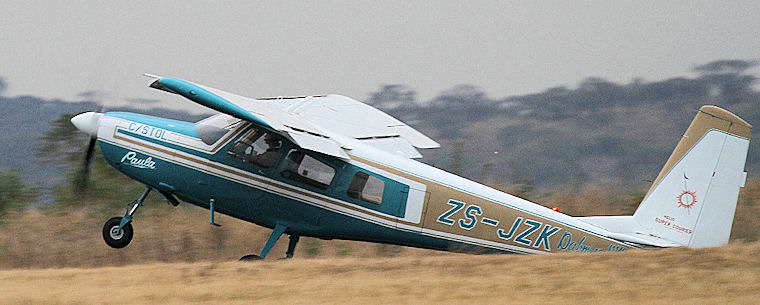 Shortly thereafter to much applause from the crowds the Gabriel Pitts and Nigel Hopkins MX2 arrived from Rand. Followed by the Impala MK1, the Airlink Avro RJ85 airliner and Zu-Jet the L39 from Port Elizabeth.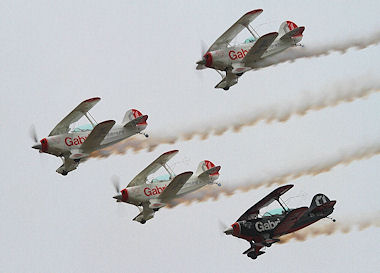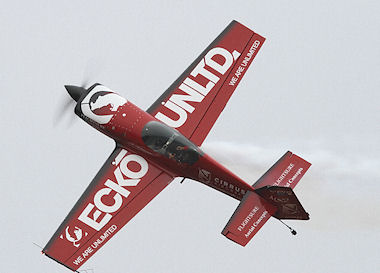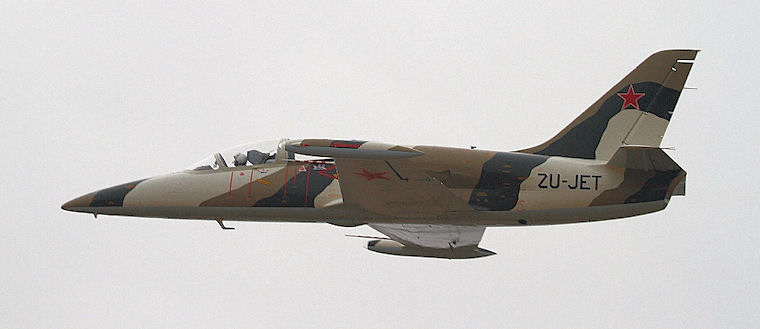 Under very low cloud the airshow got into full swing with the displays of the day including:
∑ The L39 flown by Dave Mandell.
∑ The Impala MK1 owned by Dawid Laas and flown by Mike Wyngard.
∑ The Gabriel Pitts specials from Rand.
∑ The Pitts S1 11B flown by Stuart Saward.
∑ The Ecko Yaks flown by Stu Low, Martin Schultze and Willy O'Driscal.
∑ The Zoo York Zlins flown by Michel Leusch and Roger Deere.
∑ The Decathlon flown by Michel Leusch.
∑ The L29 owned by Martin Schultze flown by Col. Koos Kiek with Mike Wyngard as co-pilot.
∑ The Mx2 'Team Extreme' flown by Nigel Hopkins.
∑ The Helio Courier flown by Alex Rennie.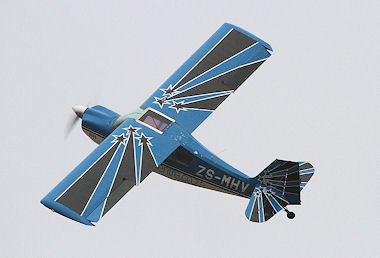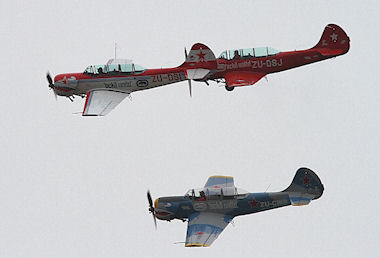 The officials for the day were:
∑ Fred Bebington - Safety Officer
∑ John Neilon - Flight Director and Airshow coordinator
∑ Col. Wim Smith - Ramp Director
∑ Stewart Weston - IGS Security
∑ ATC's - Sakkie de Lange and his local team from Pietermaritzburg and Durban
∑ Capital Sounds - Brian Emmenis.

The scheduled events ran on time and without incident in very trying conditions. The fifth airshow on the KZN Winter tour is planned for Margate on the 7th July followed by the last airshow of the season at Virginia airport on the 14th July. Let's hope that the weather is good to us at these last two events.
Well done to the organiser's and to the pilots who flew in the bad weather. I am really looking forward to the next one.