The management of NAC Private Aviation based at Wonderboom Airport, invited clients, friends of the company and media representatives to attend an overview of the Wonderboom branch new management structure and realignment of their services.
The invited guests were warmly received and welcomed in the NAC main hangar by the appointed Branch Manager Pierre Kieser. Once all the guests arrived we moved to the Wonderboom Airport Restaurant where we were treated to a scrumptious lunch.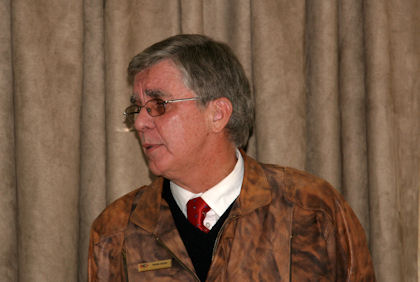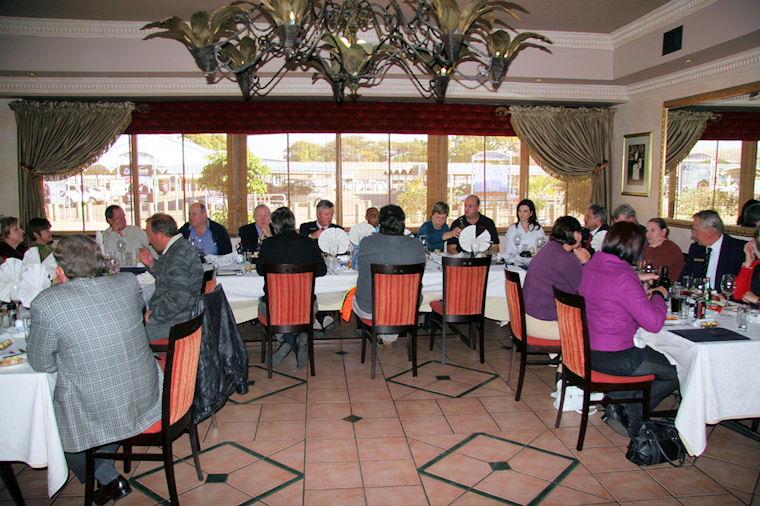 Martin Banner, the CEO of National Airways Company delivered the overview and he covered inter alia the following: NAC Private Aviation has a new management structure and has realigned their services. The Branch Manager, Pierre Kieser is assisted by Antionette van der Nest, who is responsible for all administrative and hangarage related matters. The team is joined by Cilliers Manser as Aircraft Sales Professional.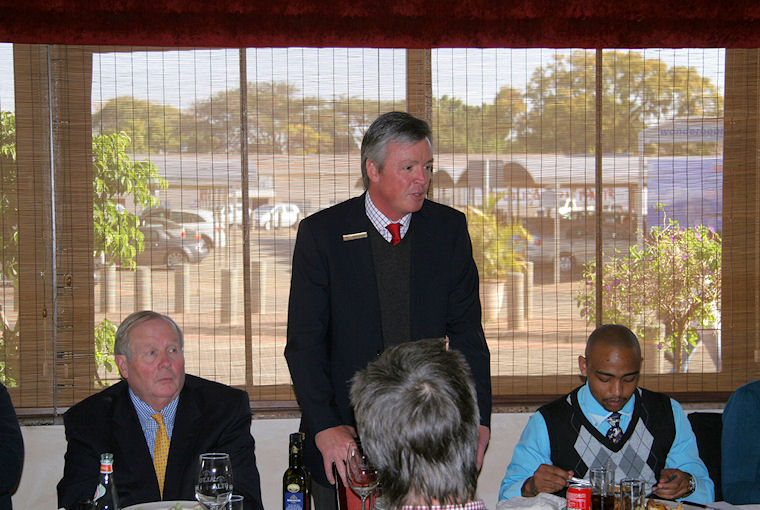 The Wonderboom Branch offers the full complement of hangarage services, with five hangers available - either as complete units or as space within the hanger, complete with security, cleaning service, aircraft movements and refueling of aircraft. Access to a departure lounge and a boardroom for meetings is also included in the offering.
Private Aviation Aircraft Sales dept. proudly represents the Piper range, the PAC 750 and TBM 850, as well as any other new or used fixed wing aircraft or helicopter within the PAC stable.
As part of the NAC Social Responsibility program Martin handed a cheque to the amount of R5000-00 to Ilze Finaughty, Marketing Official, who received the cheque on behalf of the Alma School for Intellectually and Physically Challenged Children.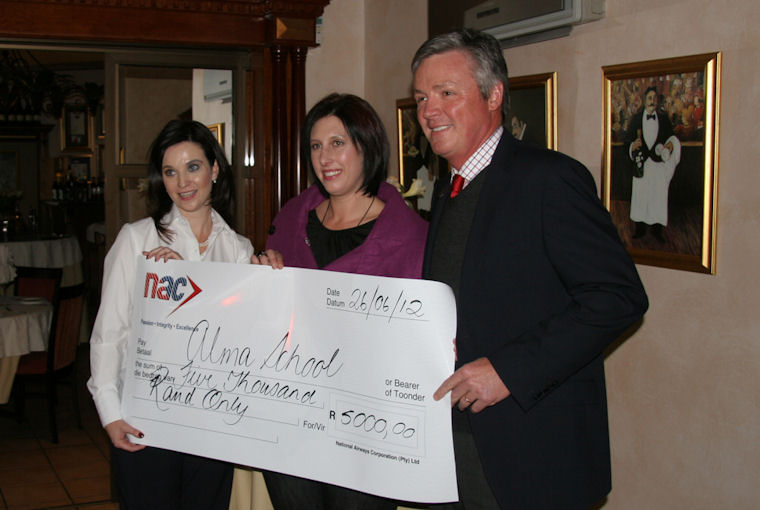 As a bonus media representatives were also given the opportunity to view, inspect and photograph the newly arrived Quest Kodiak STOL utility aircraft for which NAC has been appointed as Authorized Distributor in Africa.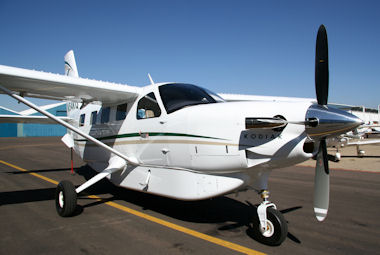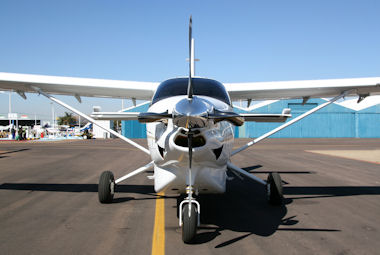 A very interesting and enjoyable time was had by all, a big thanks to NAC Private Aviation for the opportunity.