The Klerksdorp Pilots` Association under the leadership of Len du Preez organized and presented an impressive and interesting air show especially due to the diversity of the displays and big contribution of the South African Air Force.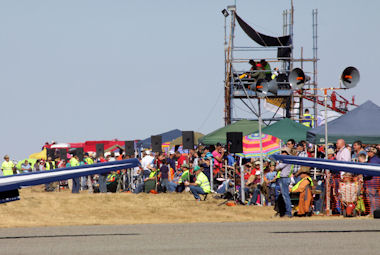 The air show was opened by a SAAF Turbo Dakota and a PAC 750 dropping a large number of skydivers, including the SAAF Golden Eagle team.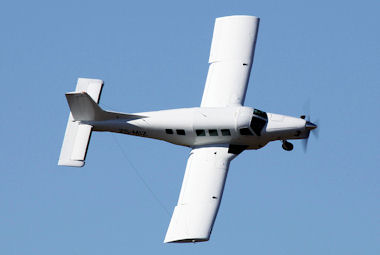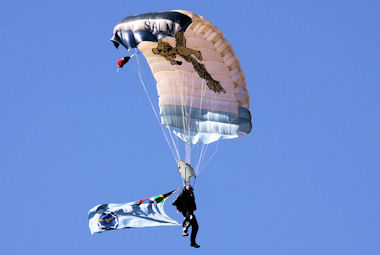 The mood of all present was subdued by the tragic fatal crash of the L-39 (ZU-HIT) flown by Gianfranco Cicogna. After a 90 minute break in proceedings, the participating pilots, officials and the organizers took a decision to continue with the air show as planned. The EQSTRA Harvards executed an impressive display of tight formation flying with a lot of smoke and noise.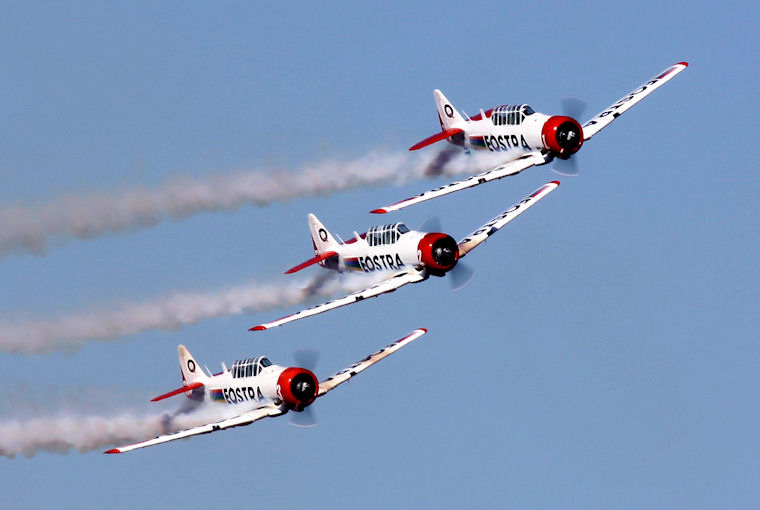 A race between a Mazda car and the Mazda Zoom Zoom Extra was followed by a breathtaking aerobatic display in the Extra flown by Brad Bennetts.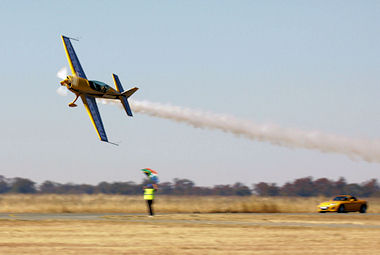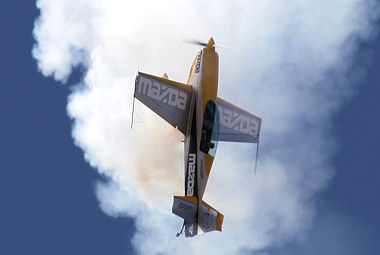 The SAAF then came to the party with an excellent display flown by Craig Leeson in a BAe Hawk sporting the new Gannet paint scheme.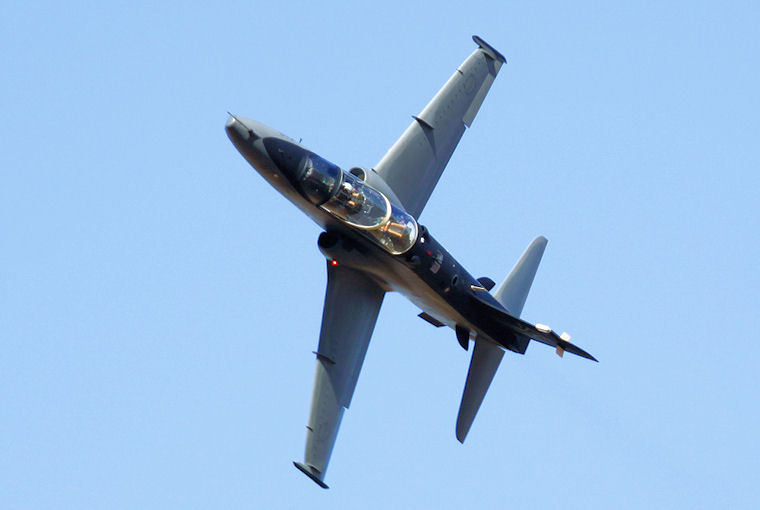 An extreme aerobatic display that had the spectators spell-bound, was performed by Nigel Hopkins in the MX-2, it was a privilege to witness such expertise in action.
There was no end to the action as the T-28 Trojan flown by Pierre Gouws and the Rooivalk was next on the programme of action followed by the Impala flown by Mike Weingartz.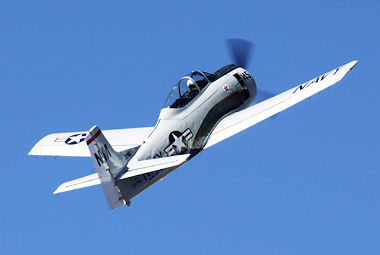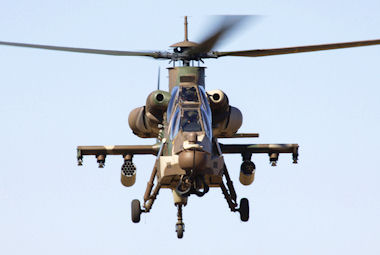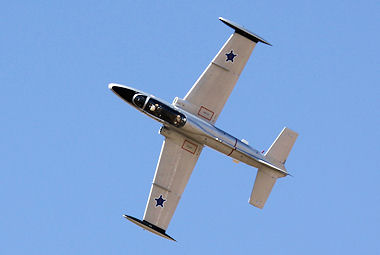 The programme then changed to a slower and more sedate mood with displays flown by Rainer Freibosse in the Seagle amphibian, Colonel Jeff Earle in the Tiger Moth and most impressive display by the Jonker, jet powered glider. It is a pity that these graceful aircraft and flying routines are not more often seen at air shows.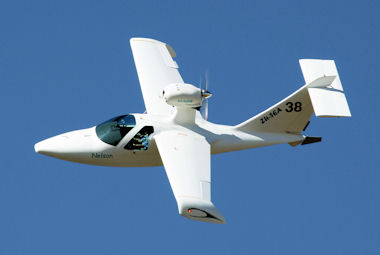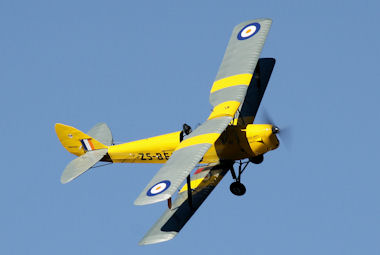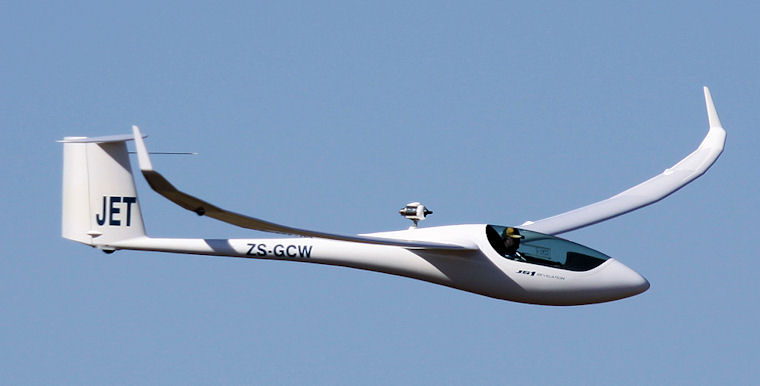 The SAAF participation then moved to a mass formation fly pass with the Gannet Hawk leading the Silver Falcons display team after which the Silver Falcons performed their usual spirited, flawless routines to the delight of the crowd. Apart from the SAAF aircraft already mentioned there were also an Oryx, and on static display there was a second Rooivalk and two Astras in the red and white paint schemes. The SAAF should be congratulated for the way in which they support the smaller air shows.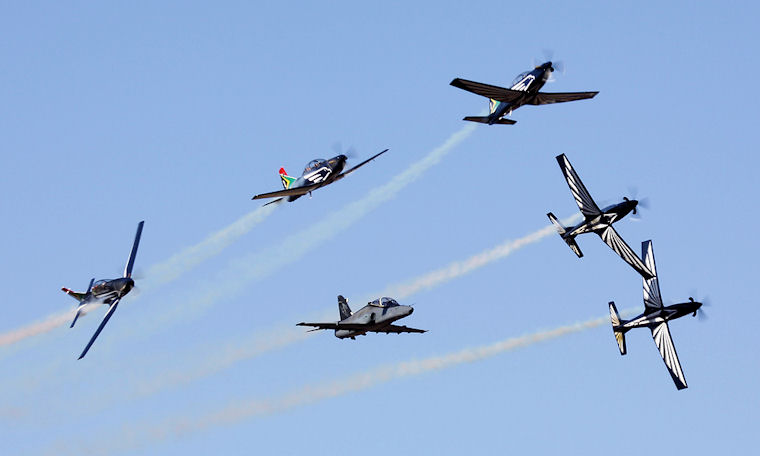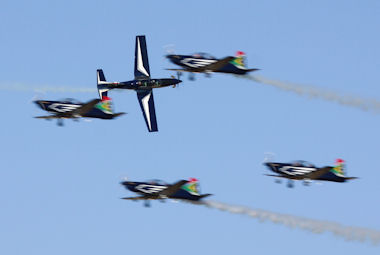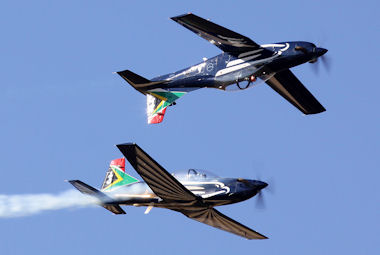 The organizers, officials and Capital Sounds must be applauded for an excellent and entertaining air show presented under difficult circumstances.