Bernard Pietenpol was a prolific designer and builder of aircraft, completing no fewer than 20 aircraft between 1928 and 1966. He designed and built his first Model A Ford powered aircraft in 1923 and flew the first prototype Aircamper in 1928. He specifically did not want to build a Bi-plane as he felt that the design and rigging would be too complicated for the average homebuilder. In 1966 he converted the six cylinder air-cooled horizontally opposed Chevrolet Corvair engine for use in aircraft.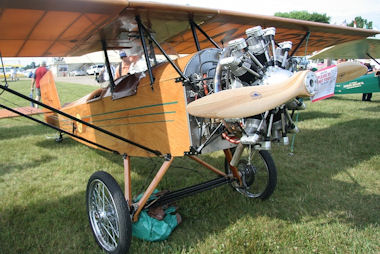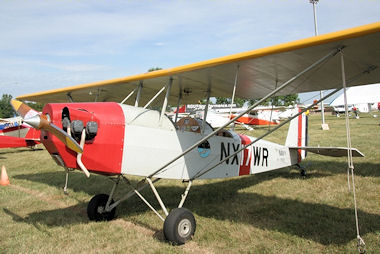 Bernard Pietenpol who grew up in rural Cherry grove, Minnesota where he acted as a Ford Mechanic, WWII flight Instructor and Television repairman. He described the Aircamper as: "The design here is the result of a lot of flying, a lot of experimenting, and is as near full proof as a low powered airplane can be." The original Pietenpol Hanger was donated to the EAA after his death in 1984 and relocated to Pioneer Airfield in Wisconsin, USA, a quick walk from Wittman Airfield at Oshkosh, the venue of the annual EAA Fly-in.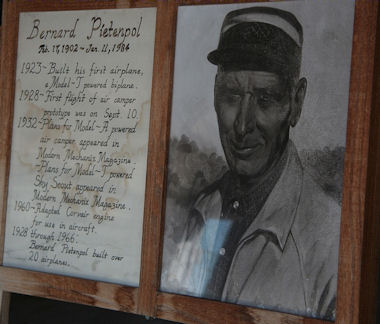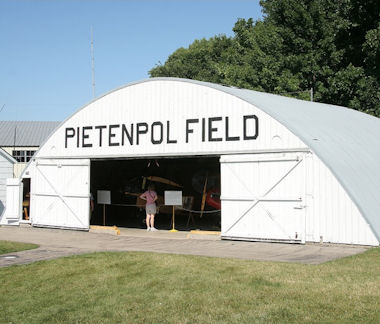 The Pietenpol Air Camper is a two place, tandem seat, open cockpit plans-built high wing monoplane and its adaptability is one of its most attractive feature. The Air Camper was designed to be built from spruce and plywood and is 5.39 m in length with a wingspan of 8.84 meters and wing area of 12.5 m2, 1.98 m high, weights 277 kg when empty and 452 kg loaded. It has a maximum takeoff weight of 490 kg and maximum speed (depending on powerplant) of 160km/h. It stall at a low 56 km/h and climbs at 152m/min. The original Pietenpol first flew with a Model A Ford engine but numerous other combinations have been used including the Ford Model T, Ford V8, Velie, Kinner, Lycoming, Franklin, Continental and Chevrolet Corvair.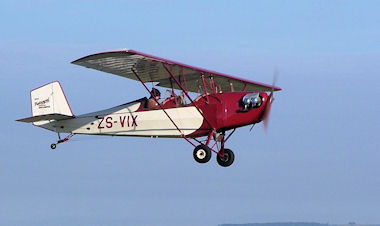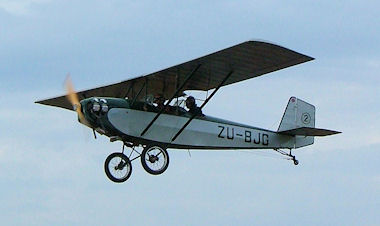 After seven decades, a variety of magnificent Aircampers with the original model A Ford engines, Rotary Powerplants and the Corvair Six still feature at Oshkosh and there are still loyal followers of the Pietenpol designs, building and flying low and slow open cockpit aircraft and having a great time doing it.