One of the world's most popular and beloved light planes turns 75 this year, and a big part of the celebration will take place at EAA AirVenture Oshkosh 2012 with the celebration of Cubs 2 Oshkosh, presented by Piper Aircraft Inc., with additional support provided by Univair.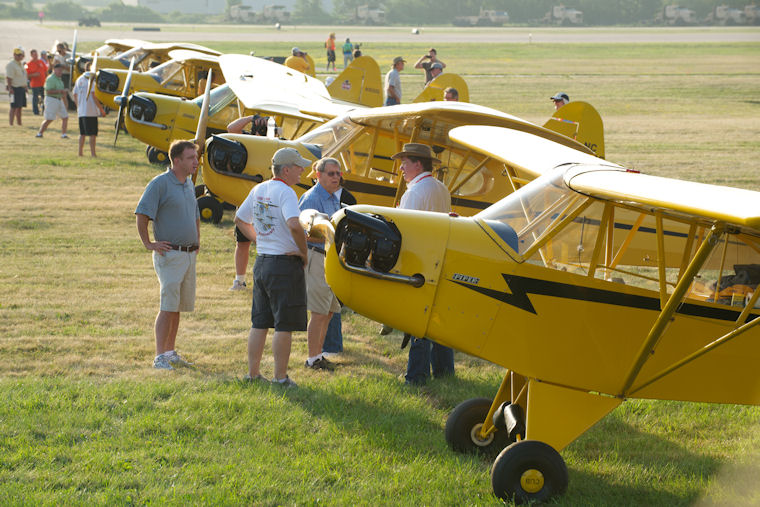 This year marks the 75th anniversary of the Piper J-3 Cub, a simple aircraft built between 1937 and 1947. It soon became what is arguably the most widely recognized light aircraft of all time. The vintage area at EAA AirVenture 2012 will feature these planes, many still donning the standard "Cub Yellow" paint with its iconic black lightning bolt stripe. The Cub has also proven to be popular with custom restorers, with a variety of colors and features added to this exceptionally adaptable aircraft. Even the company got into the act, with a variety of engine offerings made available in the decade of J-3 production.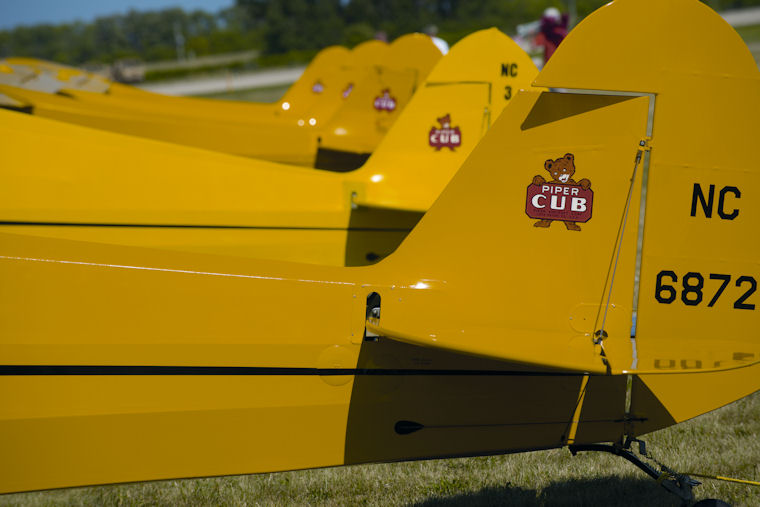 The Western Antique Aeroplane & Automobile Museum (WAAAM) of Hood River, Oregon, will bring a rare J-3P Cub equipped with a Lenape Papoose three-cylinder radial engine to AirVenture this year. Regarded as a first-edition Cub, this plane may be the only one of its kind in Oshkosh this year. There are currently only two Cubs still flying with this type of engine, according to WAAAM curator Ben Davidson. Previously owned by the Lenape Engine Company, this Cub was restored to its original condition in 1960 and given to William Piper in 1965. The plane is now owned by the WAAAM. Davidson will ground transport the Cub to Waupun, Wisconsin, and from there fly up to Oshkosh. He will also bring with him a J-3 crop dusting hopper, skis, and a rare set of Whittaker tandem landing gear to display at AirVenture as well.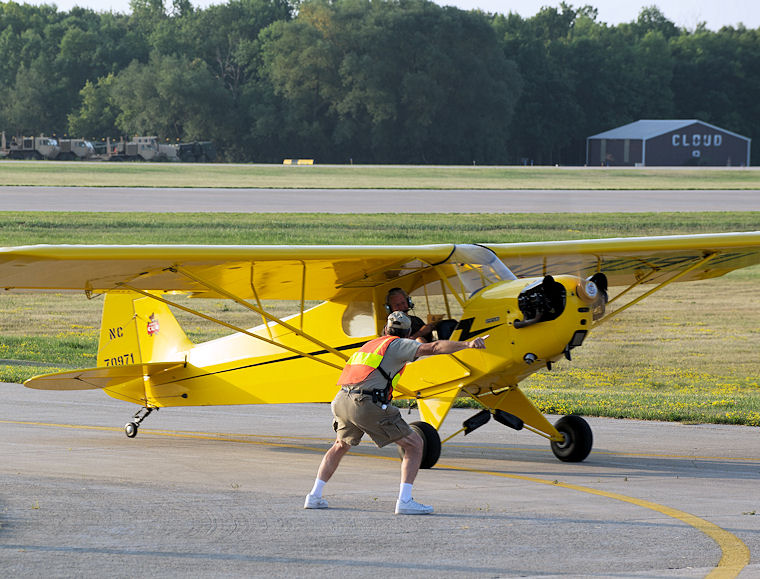 Another featured vintage aircraft this year is Dan Knutson's three-time restored Cub. Plans are in place for the airplane to be flown from the Cub Club's weekend activities in Hartford, Wisconsin, by Clyde Smith Jr., also known as "The Cub Doctor." Knutson's father bought the Cub for $300 in 1971 and completed its restoration in 1973. As a teenager, Knutson flew the Cub whenever possible. In 1995, the Cub was ready for another rebuild, completed in 1999. The third restoration took place in 2010, and this most recent complete overhaul restored the J-3 Piper Cub to its original form. This will be the plane's first visit to AirVenture, and has been designated "Cub No. 1" to lead the Cub AirVenture group fly-in on Sunday, July 22, starting at 6:30 a.m. This Cub will be on display in the Vintage area all week during AirVenture. The J-3 Cubs and other Piper Cub variants up through 1970 will be on display in the VAA's Type Club showplane area, located just south of the Hangar Cafe. Follow the "This Way to the Cubs" signs located throughout the VAA parking area.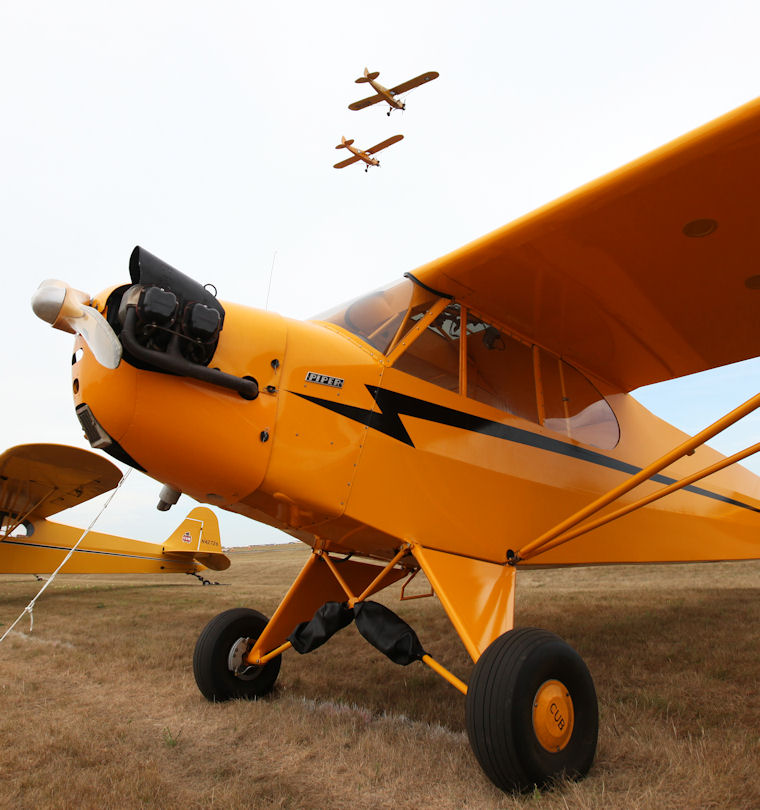 Other Cub-related events include a display of artefacts and memorabilia in the Cub FBO shack across the road from the VAA Red Barn, as well as a variety of Cubs parked around that building. During the Showcase prior to the air show on Tuesday, July 24, a variety of Piper Cubs will be flown along the flightline, with expert commentary by restoration and history experts Clyde Smith Jr. and Roger Peperell.