Severe thunderstorms during Wednesday evening will surely make a few visitors nervous but Oshkosh experiences some rainy weather every year during AirVenture and this is not necessarily unusual. Hold onto your hats and tents for a while and Thursday will probably be as good as Wednesday or even better.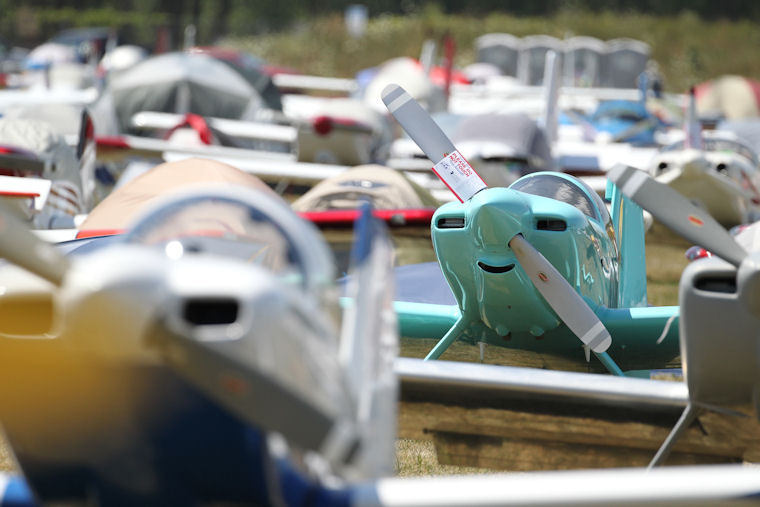 Day 3 hosted eight Tuskegee Airmen and two Doolittle Raiders who shared recollections from World War II and were honoured for their heroic service. Veterans from two legendary World War II military units, the Doolittle Raiders and the Tuskegee Airmen, are among the honored guests this year during the "Salute to the Greatest Generation in the Air" at EAA AirVenture Oshkosh 2012.
Doolittle Raiders Dick Cole and David Thatcher are two of the remaining five surviving Raiders who in 1942 flew a surprise bombing attack on Japan.
Members of the Tuskegee Airmen, the nation's first African-American fighter pilot group include Charles McGee, George Boyd, Bob Ashby, Alexander Jefferson, Washington Ross, Harold Brown, and William Thompson. The Tuskegee Airmen, so-called for their training base at Tuskegee and Maxwell Fields in Alabama, that overcame discrimination at home and abroad to post a superior flying record in Europe.
"We are honored to pay tribute at Oshkosh to those who sacrificed and wrote one of the most important chapters in American and aviation history," said Jim DiMatteo, EAA vice president of AirVenture features and attractions.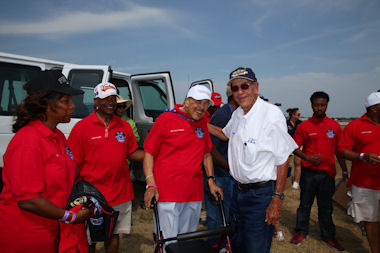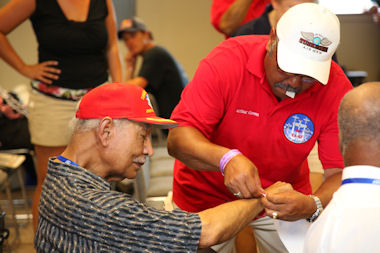 EAA President/CEO Rod Hightower also hosted NTSB Chairman Deborah Hersman in a moderated forum that touched on the leading safety topics in the aviation world.