On Saturday 1 September, International Vulture Awareness Day, EAA Chapter 322 organised an awareness fly-in and fund raiser for the Nyoka Ridge vulture research and conservation initiative. Nyoka Ridge is situated about 5 nm west of Hartbeespoort Dam in the lee of the majestic Magaliesberg where threatened and endangered Cape Vultures roost. It is gratifying to experience an event such as this which highlights the plight of these magnificent creatures that share the skies with us or is it vice versa? 17 aircraft flew in for the day with many people driving in for the experience. Nyoka Ridge Vulture Restaurant and the farm where it is situated, is owned by Dave van der Spuy and Prof Paul Bartels who are building a clinic to treat injured and poisoned vultures. The visitors were addressed by Prof Bartels and other scientists on vultures and the environment in the Nyoka Ridge area.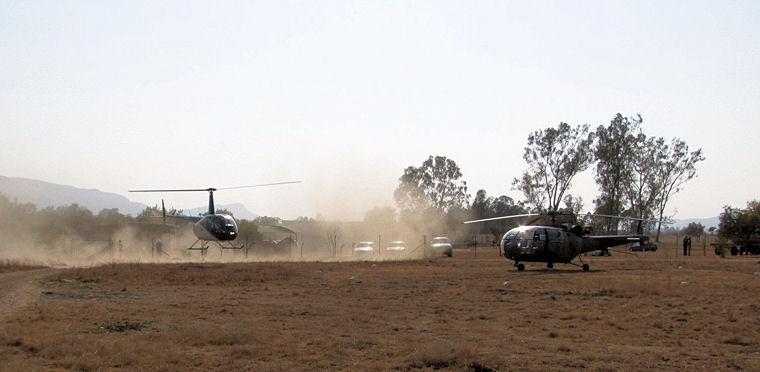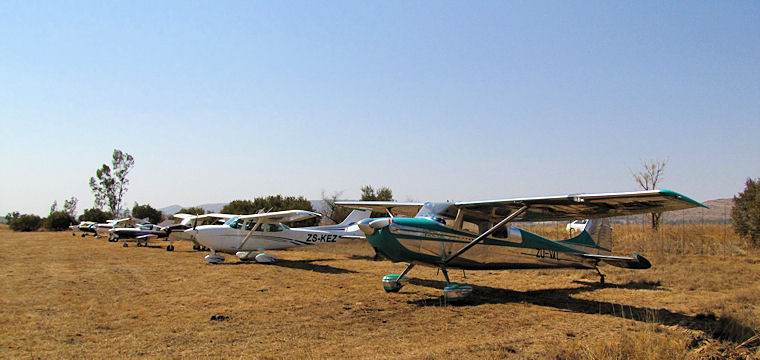 A tame vulture which could not make it in the wild by name Jaimie was test flown for the visitors to provide a close-up encounter with these wonderful creatures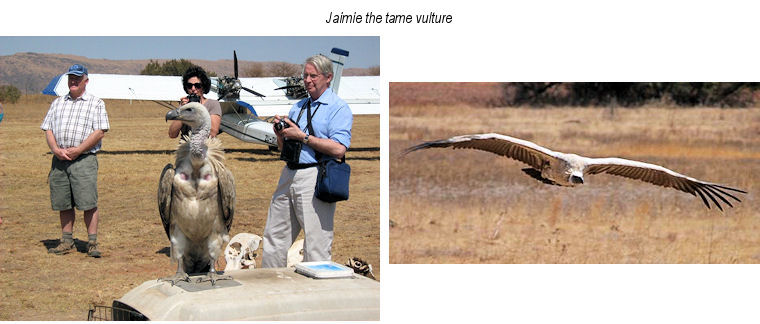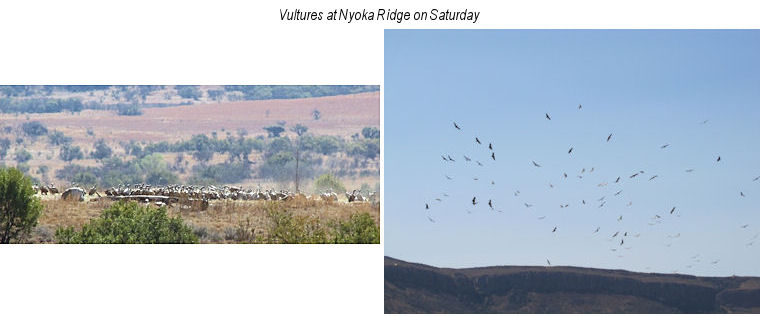 Mark Howse flew in to Nyoka Ridge after an aerobatic display in the KA6 glider in which he had collided with a vulture near Thabazimbi a while back. Mark did a talk on the experience and showed the damaged structure. By not flying beneath vultures in flight or near their roosting areas, we can avoid conflict with the birds.
Mark Howse's glider landing at Nyoka Ridge and doing talk on the vulture collision with damaged structure of his glider.

A yet to be published book "underdogs, the fight to save South Africa's wild dogs" was raffled and the draw carried out by Miss Earth finalist Charlotte Clark. The raffle was won by ticket A062 Eugene Couzyn and R3700 was donated to Nyoka Ridge.
To fly to a destination with purpose adds a fine dimension to our pastime
A special thank you to the main three founding partners of the Nyoka Vulture Restaurant: WESSA; BirdLife (Harties) & Rotary (Brits)