After a rather brief career with Trek Airways and SAA the iconic Super Constellation (Starliner) ZS-DVJ has been parked since 1979 almost forgotten if not for the dedication of the SAA Museum Society at O.R. Tambo International.

The Lockheed Constellation must surely rank up there as one of the most attractive Airliners ever to grace the skies. Its unique triple-tail design and sleek and graceful dolphin shaped fuselage made it different from all others that were in use when it first flew on the 9 January 1943. The old adage "If it looks right it will be right" rings true for the Connie as 856 aircraft in four models was produced in a production run that started in 1943 and ran for fifteen years until 1958. The advent of the Jetliner however sealed the fate of the Constellation.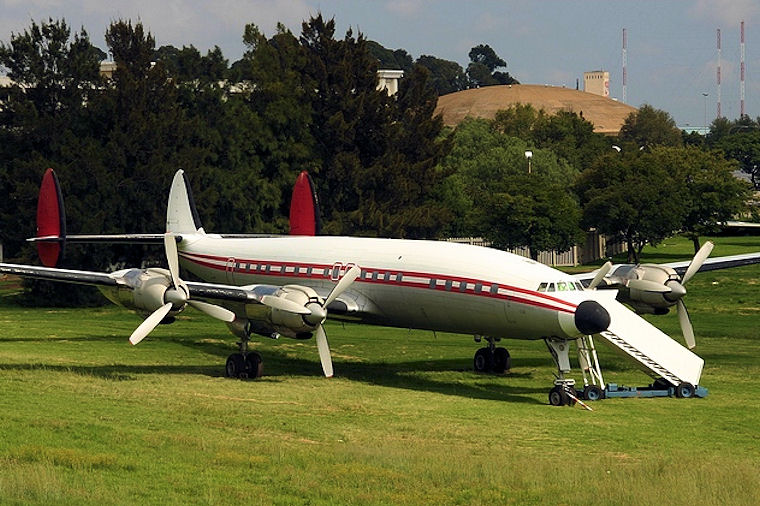 The Constellation served not only as a civil airliner but was also used in the military role seeing service during the Berlin Airlift. The last scheduled flight in the passenger role by a Connie was made in the USA on 11 May 1967. The Connie however remained in service as a freighter and served in this role until 1978.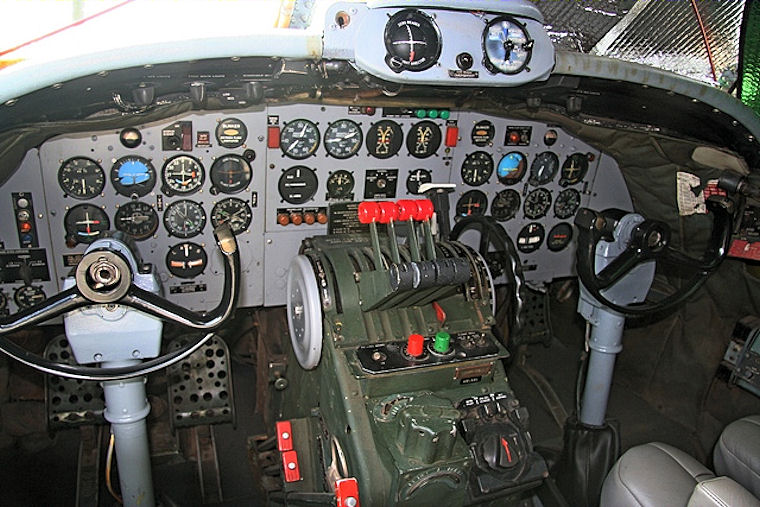 L1649A started its active life when it was delivered to Lufthansa in January 1958. In October 1962 it was leased to World Airways and served the company until February 1964 when Trek Airways acquired it. Trek Airways, founded in 1953, was then the only airline apart from SAA to fly international services and operated a number of L-749A Constellations as well as three L-1649A Super Constellation Starliners.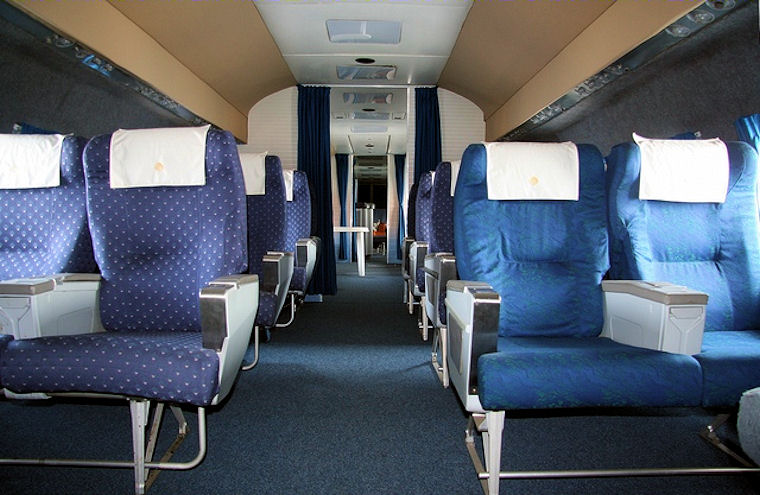 In May 1965 she was leased by South African Airways to replace the Douglas DC-7B's on the Johannesburg- Perth route. On the 15 February 1966 and now registered as ZS-DVJ she made history by becoming the first aircraft operating from South Africa to complete a nonstop crossing of the South Atlantic. During September 1965 she went to Safari Travel Ltd who leased her to Luxair where she was registered as LX-LGX and served until being returned to Trek Airways in June 1968 again registered as ZS-DVJ. In April of 1969 she was retired from service and stored until July 1971 when she was sold for the princely sum of ZA R2, 000.00 (Roughly 133 Pound) to a Mr. W. J. Pelser, the owner of the Klein Kariba Pleasure resort near Warmbaths in the Transvaal Province. On the 9th October 1971 she made her last flight when she was flown to a specially prepared short dusty strip at the resort to be converted into a café, which plans fortunately did not materialize. In 1973 the resort was sold to the Afrikaanse Taal en Kultuur Vereeniging (Afrikaans Language and Culture Association) and she was used as a boardroom.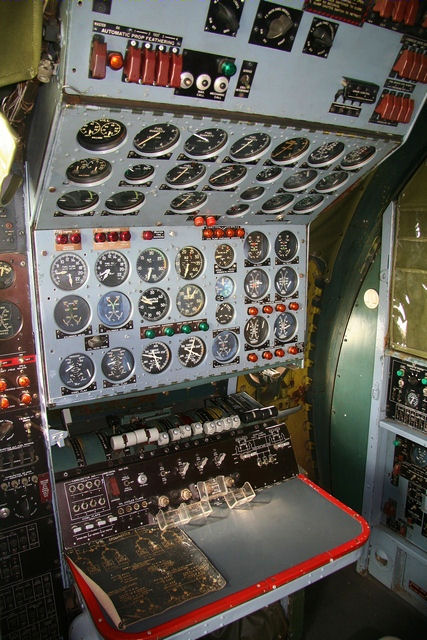 In 1978 she was donated to SAA and dismantled in May 1979 for transport by road to what was then Jan Smuts Airport. However her wingspan of 38.47 m meant that she could not be transported in one piece and the wing was cut of the aircraft thus putting a final end to her flying career. Restoration began in February 1984 and was completed in 1988 when she was displayed in Trek colours to the public. During her stay she has been moved from the hangers and now resides on the grass adjacent to the engine run-up area. New security arrangements means that access to the area is strictly controlled and so if not for the loving care of the dedicated members of the SAA Museum Society she would most likely have been forgotten to slowly decay. As it is worldwide there are only four L-1649 survivors of which two are on static display, one in storage and one being restored.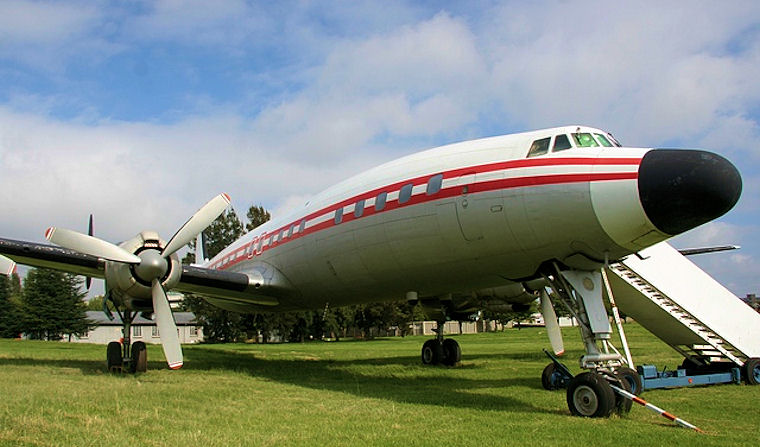 Plans are afoot to eventually move her to the Museum display area at Rand Airport where the public will again be able to view what must surely be one of the iconic aircraft of all time. This will however be a costly exercise, as it will involve dismantling, some heavy lifting, for the Connie is no lightweight at 36,150 kg and transporting. However, the Museum has a proud record of preserving the heritage of the SAA and with outside support and sponsorship this dream will become reality.