Ten Pilots received their wings from Lt General Msimang, Chief of the Air Force at a parade held at AFB Langebaanweg on 5 December. General Msimang said in his speech: "For the recipients this event marks the summit of a long period of dedicated effort by themselves, their flying instructors and their other mentors. The standard of flying and knowledge required by the South African Air Force are high and without a doubt equal to the best in the world. As professionals they must always strive to execute the task just a little bit better each time.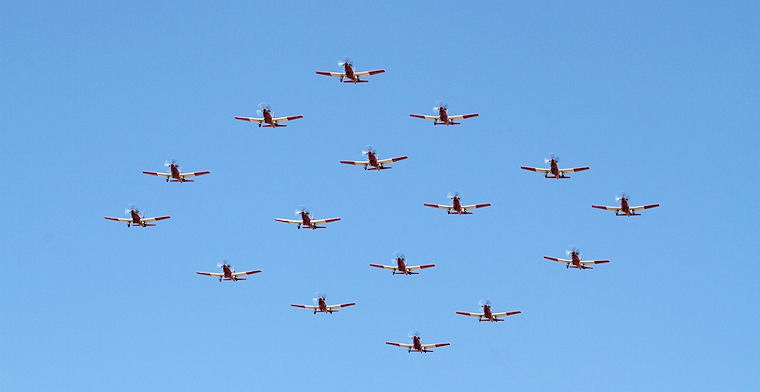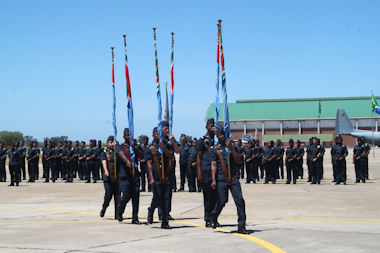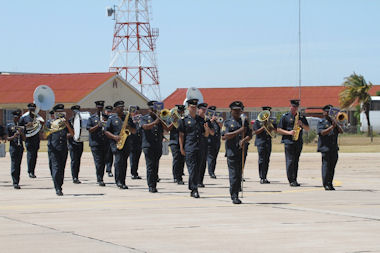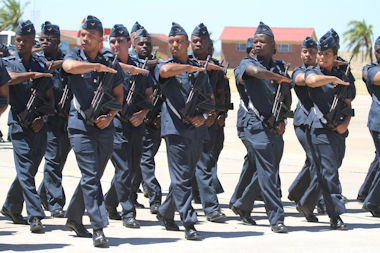 "Many people contributed to the appearance of these young people, not the least being their families and friends who gave them support and encouragement and whom get my appreciation and acknowledgement. You placed them in the hands of the Air force, believing the SAAF would develop them and make them people of whom the country can be proud. We, on our part, have done our best with them and feel proud of what we achieved." Gen Msimang said.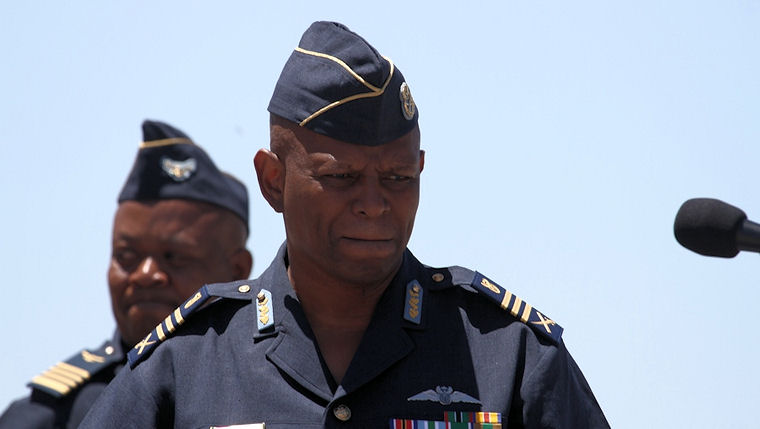 Wings were awarded to Co's Albasini, Bell, Boshoff, Gallon, Fourie, Koroma, Madonsela, Petersen, Sprout and Zwaan. Brevets were awarded to Flight Engineers Harmse and Engelbrecht and Load Masters Nel and Fumba. Sgt Basson qualified a Radio operator, Flight Sergeant Coetzee as Air Photographer and Lt. Col. Makgato as Weapons System Officer. C. L. Bell was awarded the Inkwazi Floating Trohy, N. Boshoff both the Air Command and SAAF Association Floating Trophies and M. J. Prinsloo the Air Force Board Floating Throphy.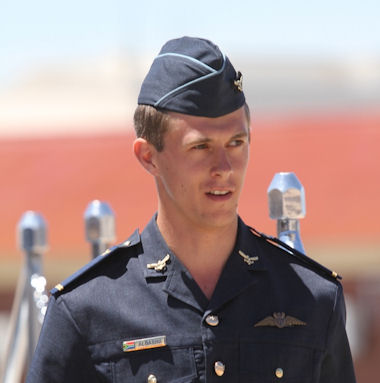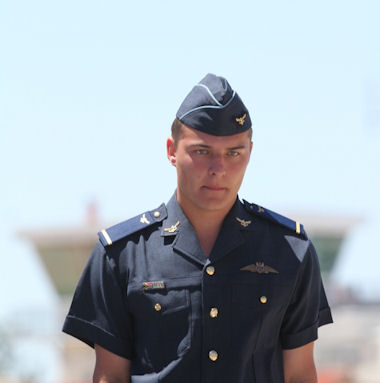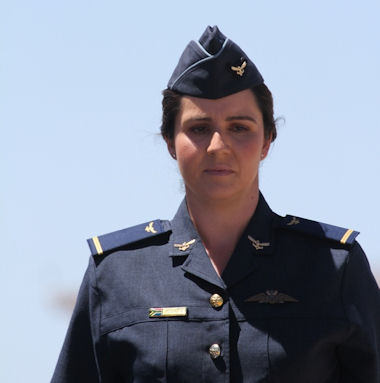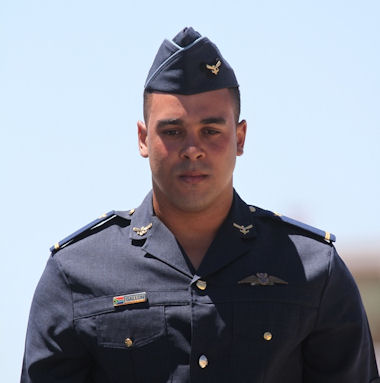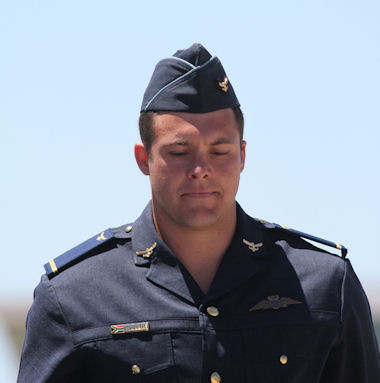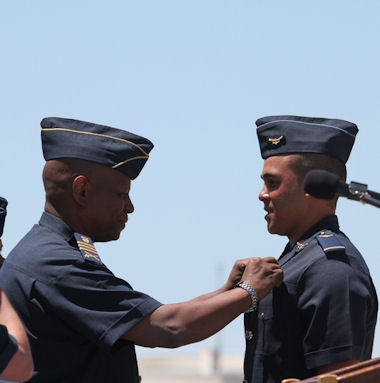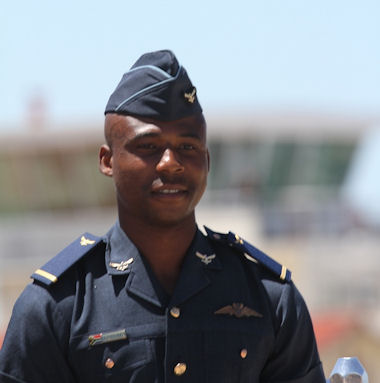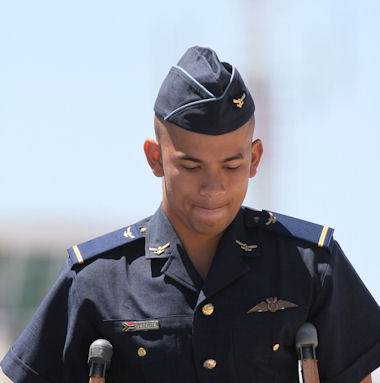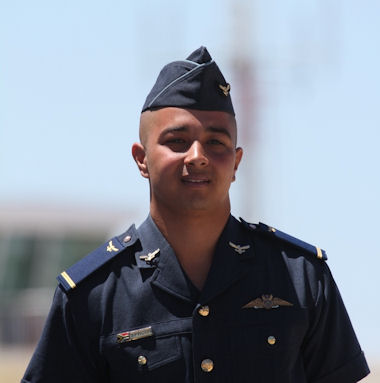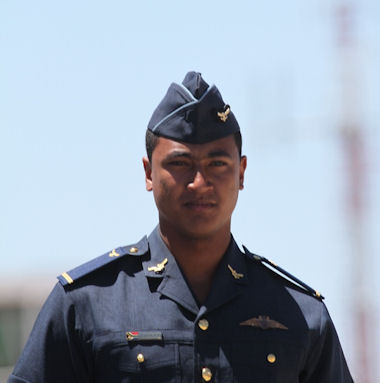 In conclusion Gen Msimang said: "Never let up on your endeavors to do better today than you did yesterday, so as to contribute towards keeping the South African Air Force the professional organization that it currently is.