I must say that I felt very sorry for the residents at Fly Inn Estate when I arrived there on Saturday 8 December for the Fly Inn Estate breakfast fly-in and farmers market. These poor buggers do not have the privilege of driving to the airfield like the rest of us and they have to park their aircraft in hangars built onto their multilevel homes. When they want to go for a flight, they must taxi from their doorsteps on a tarred taxiway surrounded with flowers and beautifully mowed green grass to the holding point of a runway in absolute perfect condition. Shame, what a life??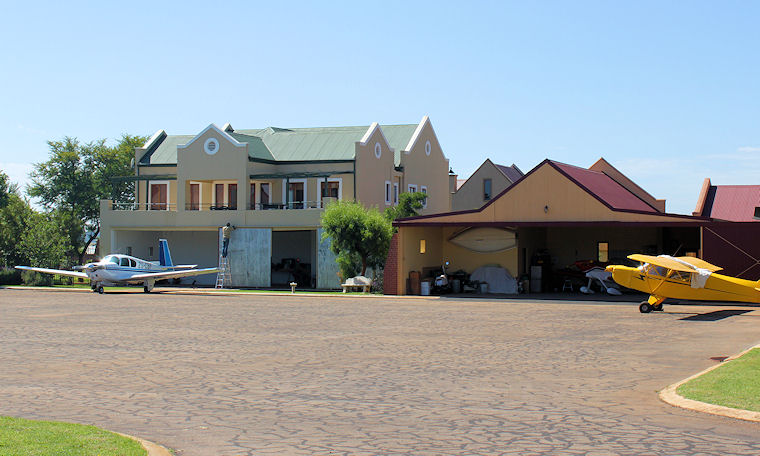 The breakfast fly-inn and farmers market is an interesting concept. Usually we arrive at a fly-inn and we talk aviation from the time we arrive until the time we leave and this is generally why our wives do not tag along. But a farmers market such as this may just be the inspiration to get the family to join in the fun.
Wait!! Let me rethink this again for a moment!!!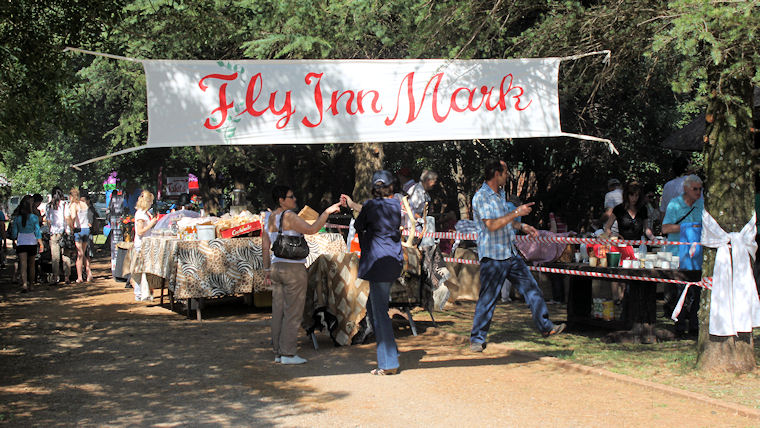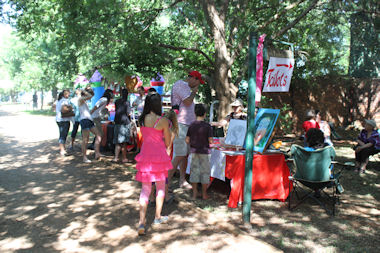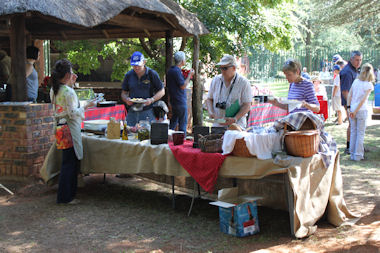 The event was well attended and I was surprised to see a few serious aircraft present on the day. As usual, the microlighters supported the event and at least 30 fixed wing aircraft flew in. Paul Sabatier, the friendly volunteer we see at almost every fly-inn event near the "Big Smoke", directed each arriving aircraft to a well prepared parking area.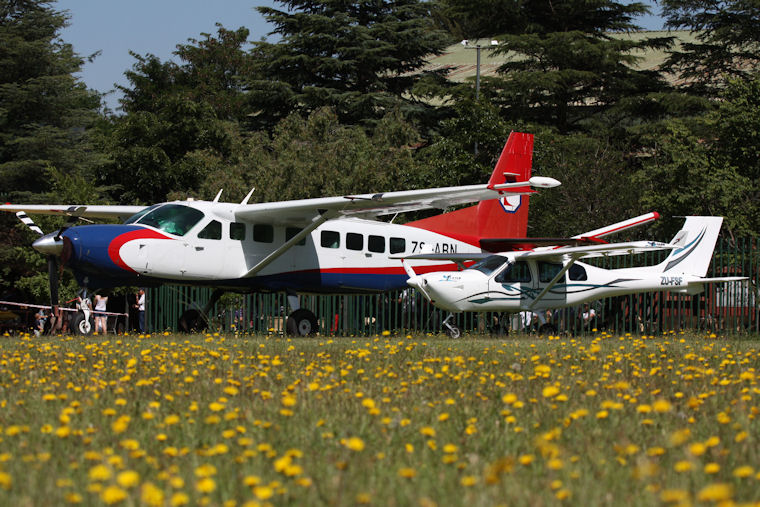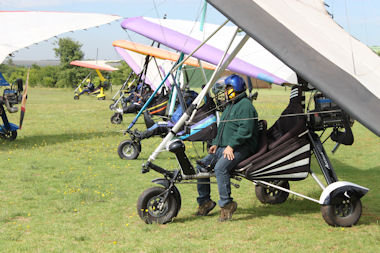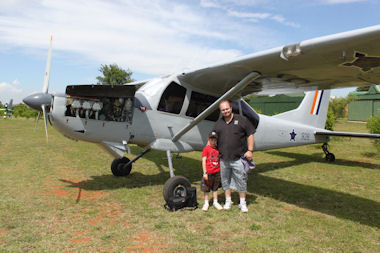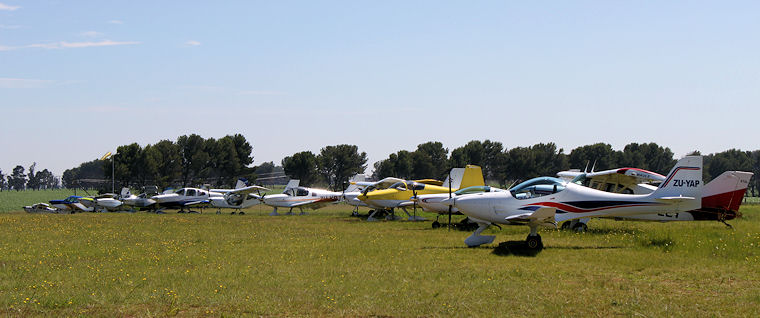 The most represented aircraft type on the day was the Sling, the famous South African developed aircraft and pride of The Airplane Factory. There were also a few classic aircraft drawing lots of attention and a Robinson R66 helicopter, something still rare in South Africa.