2012 is finally behind us and we would like to wish all our readers a prosperous 2013 and thank you all for the support during 2012. When we started Pilot's Post we were hoping for 10,000 hits per month but it was truly humbling when we exceeded 30,000 hits after our seventh month.
We also thank our advertisers for their loyal support throughout 2012. Advertisers are keeping us afloat and if you enjoy our weekly publication, please make sure you visit our
advertisers
page and support them as much as they support us!!!
Pilot's Post published 206 articles during 2012 of which 81 were event reports. Even in the tough economic times we find ourselves in today, South Africa still managed to host so many events and it is certainly something we can be proud of. Of all the published articles,
Derek Hopkins - The man behind the cheeky slogan stitched onto his flying suit: (I refuse to grow up)
we received from Cheryl Smit was by far the most read article during 2012.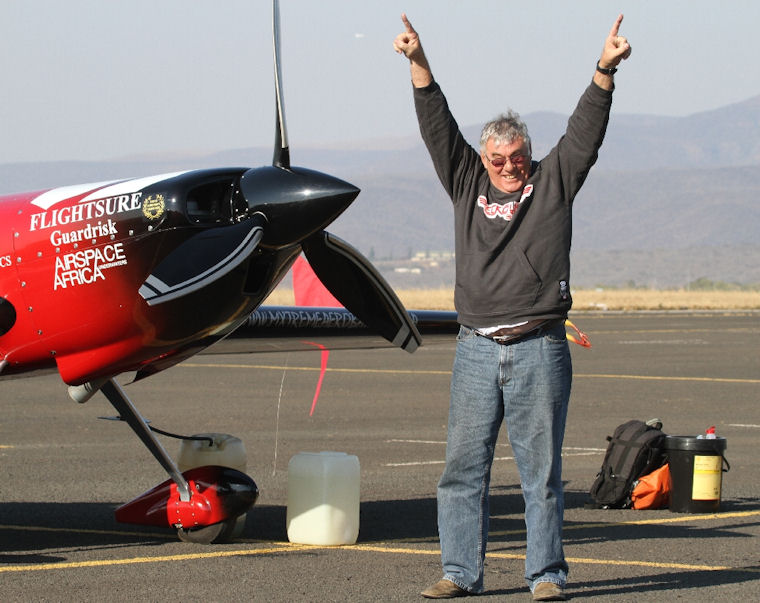 It is equally important to show our gratitude to all the regular Pilot's Post contributors who entertained us with stories, reports, safety updates, profiles and technical advice throughout the year. To all these people, we truly thank you!!!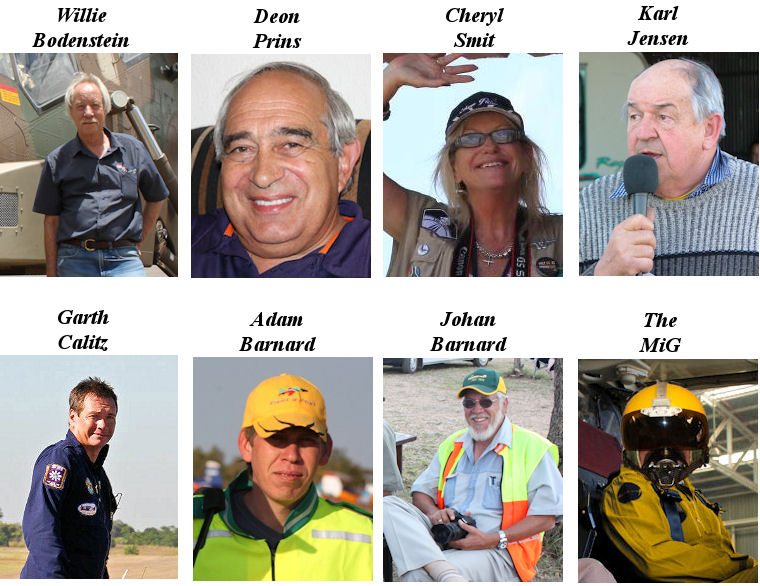 2013 is going to be an exciting year and Pilot's Post have huge plans to work with other media organizations to bring you even more entertainment this year. But we will keep this as a surprise for later.
The aviation events calendar for 2013 is also jam-packed with something for everyone and everywhere:
2 February:
Diaz Air Festival Venture
2 February:
SAPFA Rand Airport Challenge - Fun Rally
9 February:
MISASA Light Sport Aircraft - Shoot out at Tedderfield
9 February:
Pylon Time Trials at Parys - RV revelation for Vans RV types only
16 February:
Sport Aerobatics Gauteng Regionals & Judges Trophy Vereeniging
17 February:
Paragliding all Africa Open, Porterville
23 February:
Paragliding World Cup (PWC). Event to take place in South Africa, Porterville
2 March:
Swellengrebel Flying Club airshow - Swellendam
9 March:
Bultfontein Fly-in and mini airshow
16 March:
Stellenbosch airshow
23 March:
SAPFA Virginia Fun Rally and 2nd Precision Qualifier
31 March:
Wings over Waves - Blaauwberg strand
6 April:
Sport Aerobatics KZN Regionals - Ladysmith
6 April:
Pylon Time Trials at Parys all aircraft types above 120 knots
12 April:
SAA Pilots Association Zebula airshow
20 April:
SAPFA Kitty Hawk Fun Rally and 3rd Precision Qualifier
27 April:
Rand Ekurhuleni / Aero Club airshow - Rand Airport
4 May:
Warbirds airshow at Tempe hosted by the Bloemfontein Flying Club
11 May:
SAPFA Krugersdorp Fun Rally and 4th Precision Qualifier
11 May:
Swartkops SAAF Museum airshow
11 May:
FASHKOSH, Stellenbosch airfield
17 May:
Botswana International airshow
17 May:
Battlefields Fly-in Battlefields Country Lodge, Dundee
18 May:
Sport Aerobatics Free State Regionals - Parys
22 May:
President's Trophy Air Race - Oudtshoorn
24 May:
Barberton Lowveld airshow
1 June:
Newcastle airshow - KZN Winter Tour
6 June:
2013 Zimnavex
7 June:
Carnarvon mini airshow
8 June:
Ladysmith airshow - KZN Winter Tour
15 June:
Ulundi airshow - KZN Winter Tour
15 June:
SAPFA Precision Nationals Kitty Hawk
22 June:
Richards Bay airshow - KZN Winter Tour
29 June:
Pietermaritzburg airshow - KZN Winter Tour
29 June:
SAPFA Baragwanath airfield Fun Rally
3 July
: Sport Aerobatics Nationals - Hoedspruit
6 July:
Margate airshow - KZN Winter Tour
13 July:
Durban air extravaganza - Virginia airport
19 July:
Hoedspruit airshow
20 July:
SAPFA Nylstroom Fun Rally
27 July:
Pylon Time Trials at Parys - Vintage, Classic, home built types and LSA types
29 July:
EAA's annual AirVenture to be held in Oshkosh USA
9 August:
EAA of South Africa National Convention at Heidelberg Airfield
9 August:
SAPFA Precision Team training at Brits airfield
9 August:
KZN Winter Race of Champions at Ulundi
10 August:
Sport Aerobatics NW Regionals - Klerksdorp
17 August:
SAPFA Gyrocopter Fun Rally at Kitty Hawk
30 August:
Bethlehem airshow
20 September:
Port Elizabeth airshow in aid of the MTR Smith Children's Home
28 September:
Sport Aerobatics Cape Regionals - Mossel Bay
4 October:
Upington airshow
5 October:
Fun Rally at Grand Central
1 November:
EAA Sun 'n Fun Chapter 1503 Tempe Airfield Bloemfontein
8 November:
Test Flight and Development Centre airshow - Overberg
9 November:
SAPFA Fun Rally Brits airfield
15 November:
Mafikeng fly-in and hangar dance
26 November:
Kimberley airshow
30 November:
Sport Aerobatics ACE of Base - Baragwanath airfield
In closing, we look back at some truly great moments and stories we had during 2012 and I am sure that 2013 will have many more!!!