Visiting Dave's farm not far from Kempton Park and Petit Airfield is like stepping into a museum filled with vintage and not so vintage cars, tractors, trucks, motorbikes and stationary engines from years gone by all lovingly restored and all in perfect working order. Sharing space with the collection in his "Toy Box" is his immaculate Yak 52, ZU- CWM in which he regularly performs his Gorilla act at Air shows.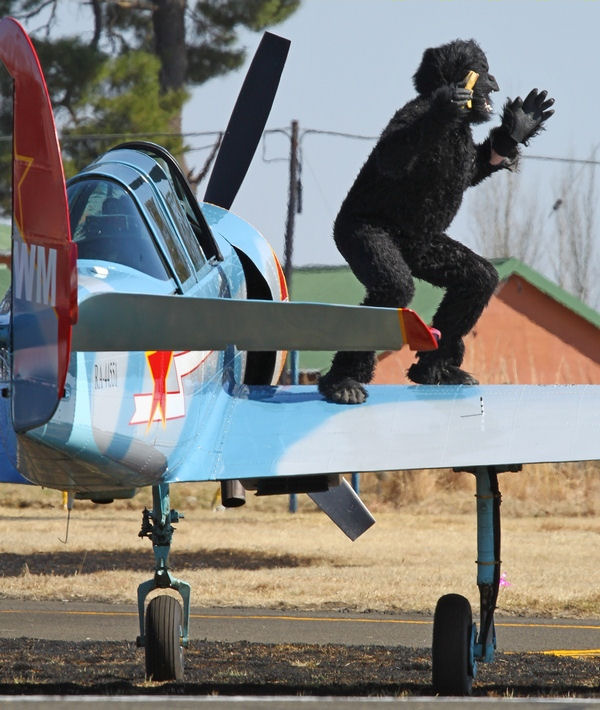 Dave's passion for restoring anything mechanical started whilst he and his family farmed maize, kidney beans, potatoes and winter wheat. During the 37 years they farmed he collected what other people considered to be scrap and so his collection grew until today it fills his immaculate hangar that adjoins his house.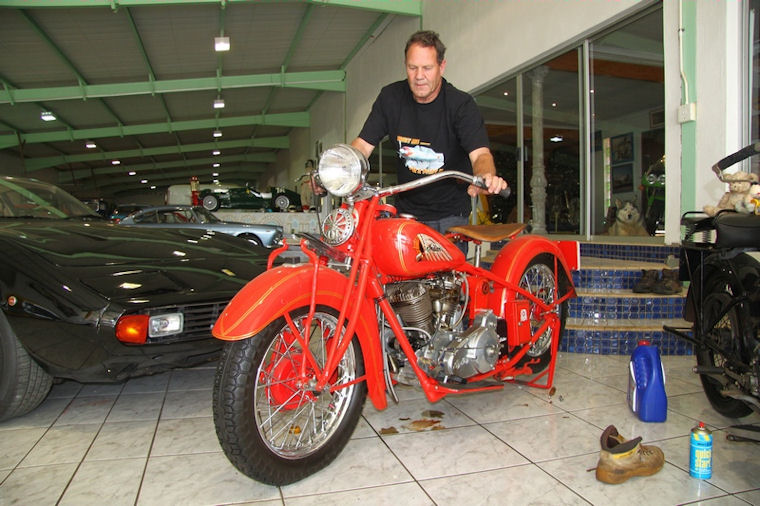 His passion for aviation started at a young age whilst visiting air shows and he still recalls the crazy flying act that was performed in the Piper Cub by Scully Levin and Tracy Rob. Tracy would swing the prop whilst Scully who played the role of the country bumpkin passenger would suddenly find himself speeding down the runway, Tracy diving for cover as the Cub erratically took to the sky, whilst pandemonium broke out on the ground as every tried to convince the hapless passenger to return to terra firma which he eventually did, putting the Cub down in a series of bumps that had the unsuspecting crowd gasping for breath.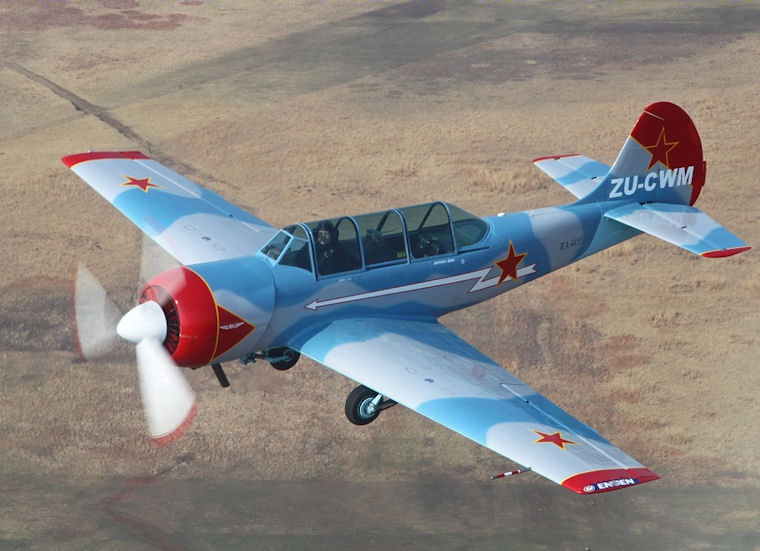 The highlight of the farming season for Dave was when the crop was sprouting and Nick Joubert of Ag-Sprayers would appear on the horizon in his Piper Pawnee or favourite Agcat and the skill and absolute precision of the operation had such a influence on him that in 1994 he bought a Piper Cherokee 235/250 and was send solo by Sluggy, who must have had his nerves tested by the countless of prospective pilots with whom he shared to cockpit, from Brakpan Airfield. "When you had a really bad landing with Sluggy he would casually comment with a dry smile, that was quite some arrival and you knew that it would cost you a banana milk shake." Dave recalled.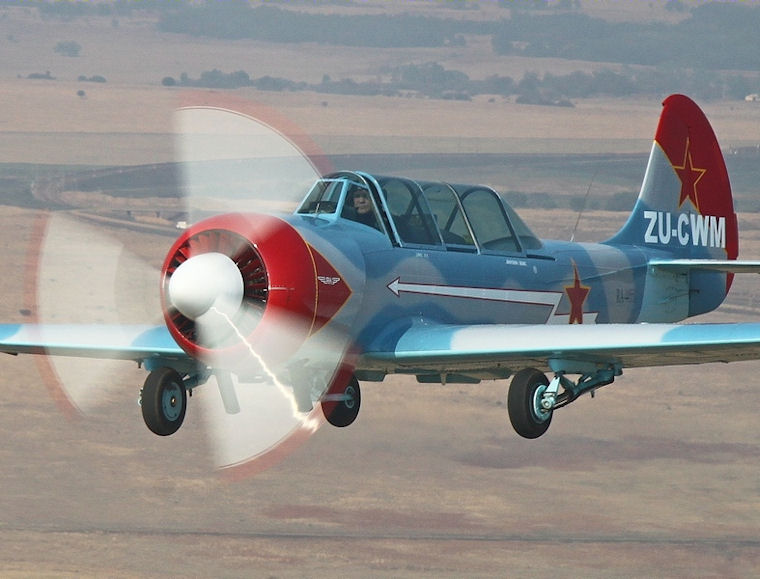 Dave and his nephew, Doug Douglas flew the Cherokee to many air shows and bush strips watching the "Skygods" having fun and pleasing the crowds with their skilful manoeuvres. One of Dave's favourites was Pierre Gouws. "We called him 'Vliegvarkie' due to his ability to fly at least a half a dozen different aircraft in a morning, Yak's, Harvards, Bosboks, L 39's, Jetrangers, Boeings and many more. I fell in love with the Yak and Robbie Beaumont convinced me to buy one. The Cherokee was sold and ZU-CWM, one of three that was brought into the country by John Wright took its place. Learning to fly a Russian aircraft is somewhat different to the American aircraft and I think I sometimes scared poor Bobby Ewing who did my conversion to death. But he persisted and I eventually got the hang of it. Robbie always made time to teach me how to loop and roll and to fly in formation." Dave said.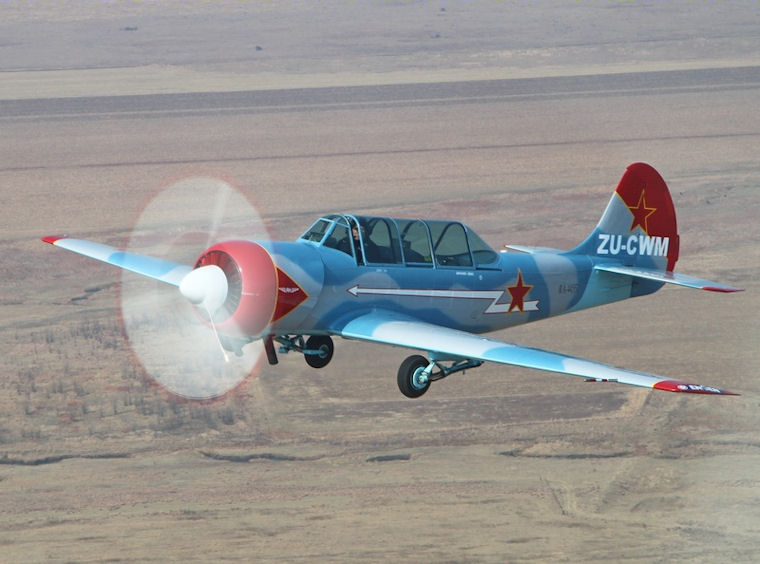 Dave never forgot the crazy flying act and how the children that watched it in awe enjoyed it. "At air shows of late there was nothing for the kiddies and so the gorilla from the zoo act was born. The Gorilla steals my Yak and after some crazy flying returns in a cloud of smoke to be brutally arrested by the SAPS, blue lights and sirens going whilst the Gorilla throws bananas at his attackers and gets assaulted by hundreds of kids with plastic machine guns. I have heard the kids love it although I wouldn't know as I always end up being thrown into the back of a police to be carted off to a maximum security prison. But I must say I always look forward to the next time." Dave said smiling.
Thanks to Accolade Flying School at Aeropark Zynkraal for flying the chase plane and to Dave for the opportunity and exhilarating flight there and back.