Work smart was the message during the Airplane Factory kit builder training course at Tedderfield on the 2nd of February 2013. As expected, the course was focused mostly on building the Airplane Factory's famous Sling, but the course was also valuable to those who simply wanted to learn more about home building and all the aspects that go with it.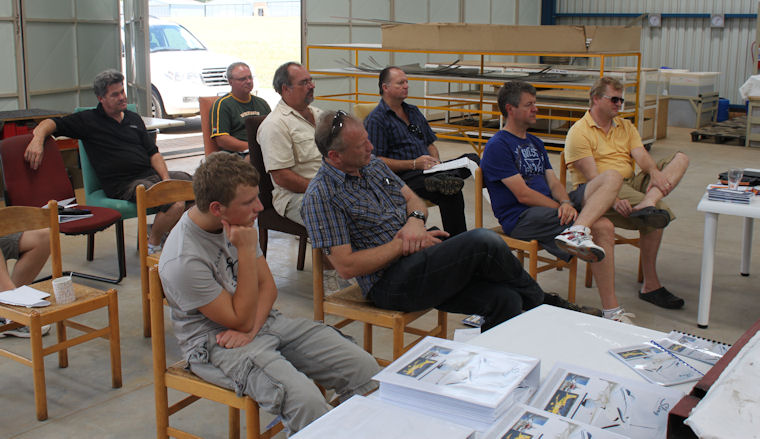 The comprehensive agenda on the day included:
1. The stressed skin aircraft design concept
2. The design of the Sling
3. Aircraft drawings and manuals
4. The Sling assembly manual
5. Aircraft parts and materials - Aluminium, Steel, Composites
6. Aircraft Hardware - Nuts & bolts, Pull rivets, Solid rivets, Bearings
7. Aircraft Engines
8. Aircraft Propellers
9. Aircraft Instruments and Electrics
10. Tools required for home building
11. Working with aluminium
12. Assembly and installation of
13. Painting
14. Inspections and paperwork
15. Test flying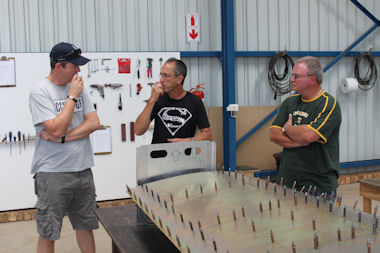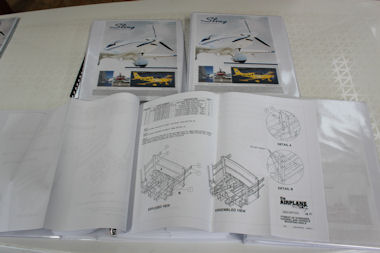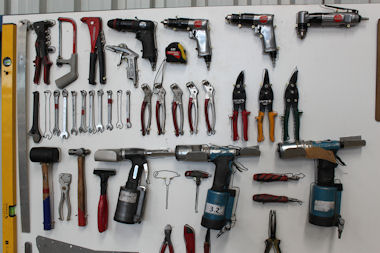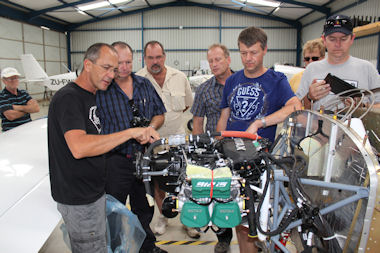 During the course, Mike Blyth guided us on a tour around their factory to demonstrate the rigorous process of testing, testing and more testing to ensure world class aircraft components, and then constantly refining the manufacture process of these kit parts.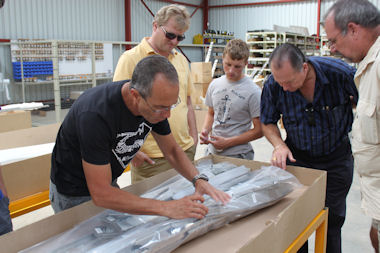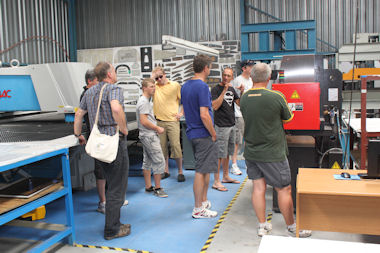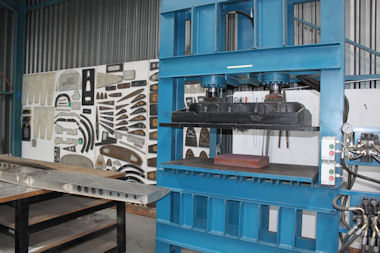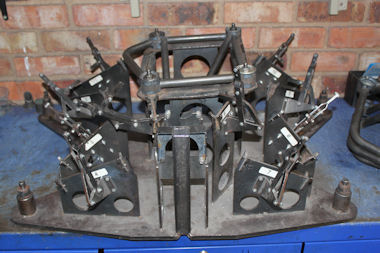 Structural testing of an aircraft is not only the most important part of aircraft design and manufacturing but is probably also the most expensive part. It was heart breaking to see how many aircraft Mike and his team built and destroyed to ensure that every part of the aircraft is safe and meets the structural expectations.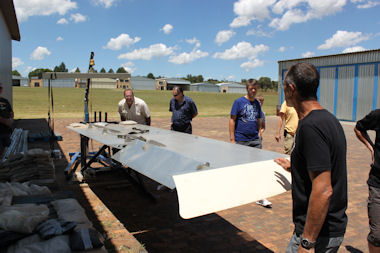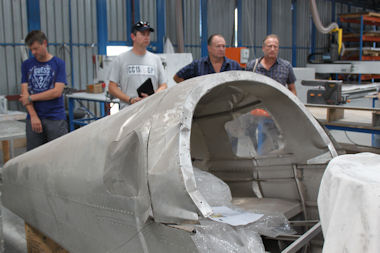 But of course the highlight of the day was when we explored their production line where we could see aircraft near completion and the quality of workmanship this factory delivers. From basic assembly to complex engine fitment, instrumentation and painting, The Airplane Factory does it all. Builders can choose to build only the sections they are comfortable with and leave the rest to these guys to complete the next perfect creation.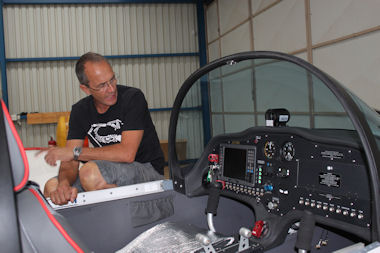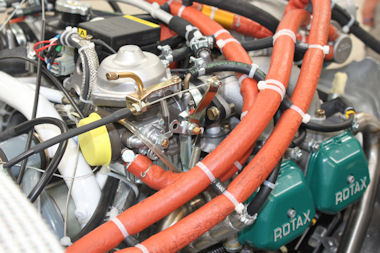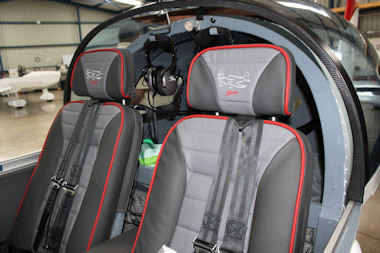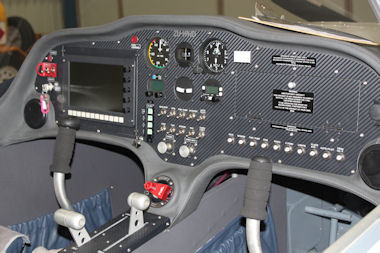 This is certainly a kit builders training course well worth attending so make sure you don't miss the next one.