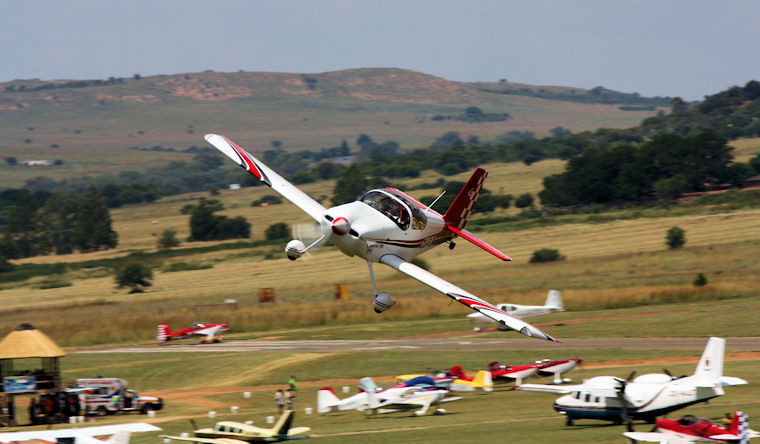 Another extremely exciting day at Parys on the 9th of February when Scully Levin and the rest of the organizing team hosted the
RV Revelation
Pylon racing. More than 20 pilots took part to test their skills and the speed of their creations on the day and the spectators were not disappointed.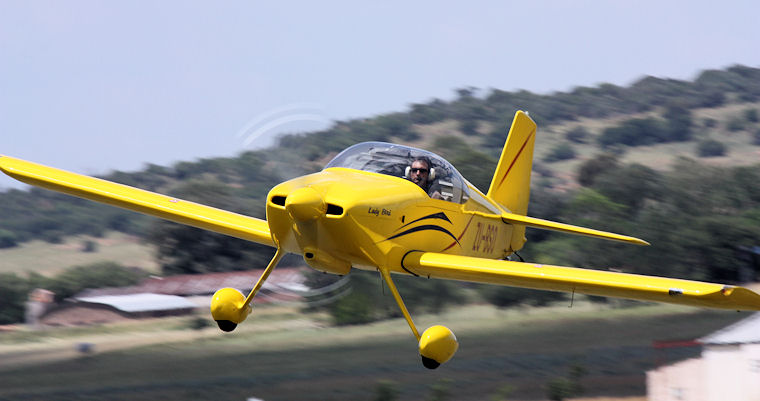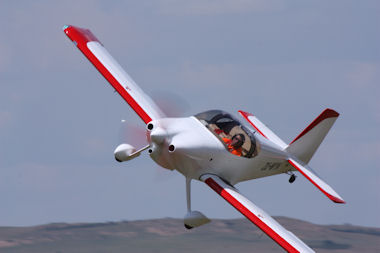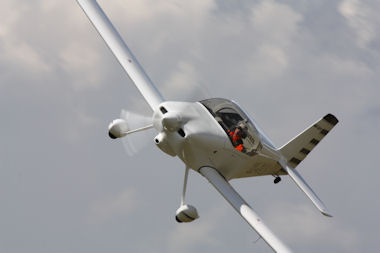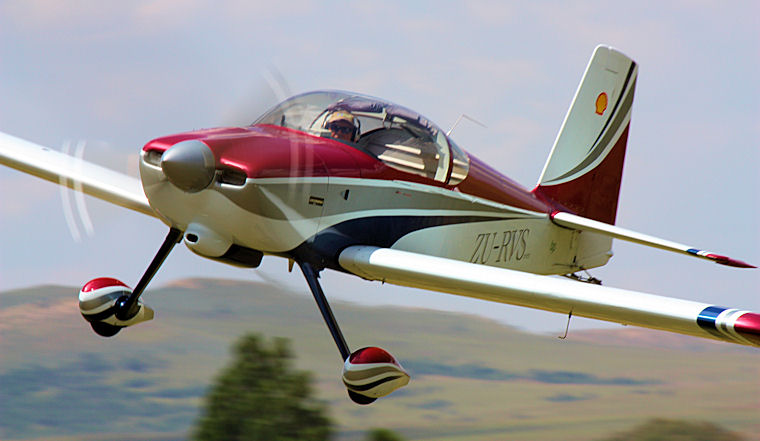 As with any special aviation event, the day was opened with a safety briefing conducted by Scully Levin, a legend in South Africa for his aircraft racing, aerobatics and air show history. Although we all know him as a man of discipline and precision, the humorous side of Scully was just as entertaining during the briefing as his flying.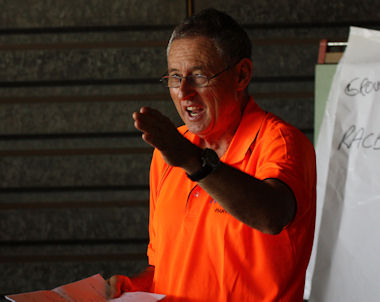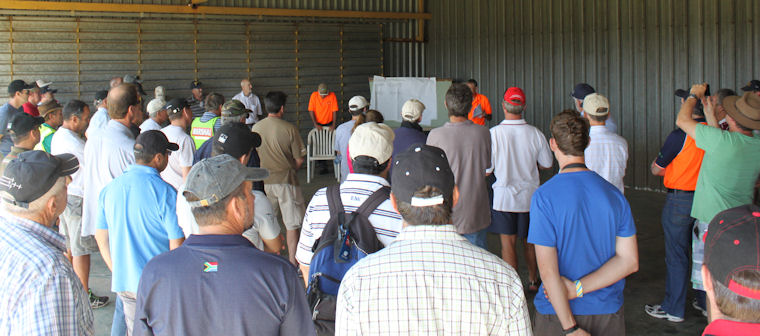 The course with a length of approximately 5 miles had 6 turning points with highly visible pylons at every turn. The size of the course allowed for groups of 3 aircraft on the course at a time and pilots took off at 20 second intervals to provide more or less 1 mile between each aircraft during the race. Each aircraft was equipped with a GPS logger designed by Jan Hanekom to ensure extremely accurate results at the end of the event.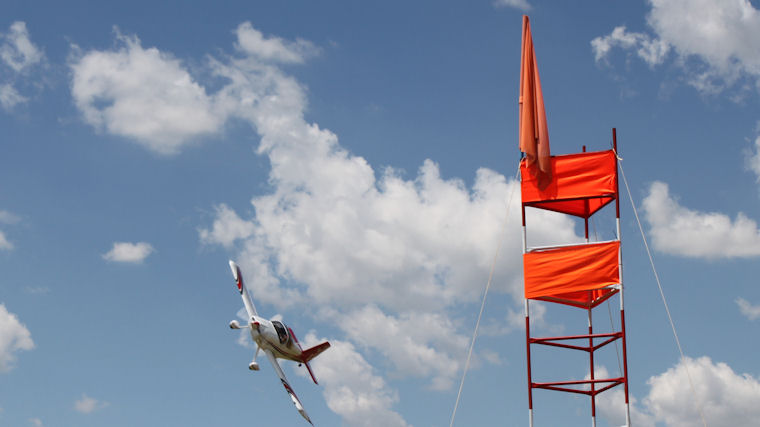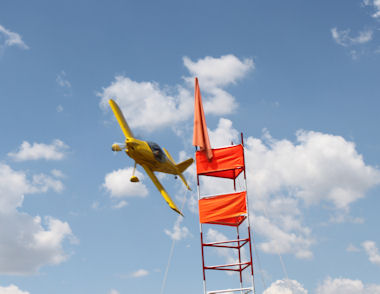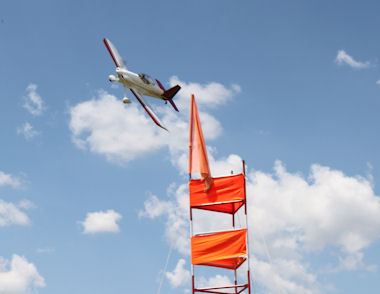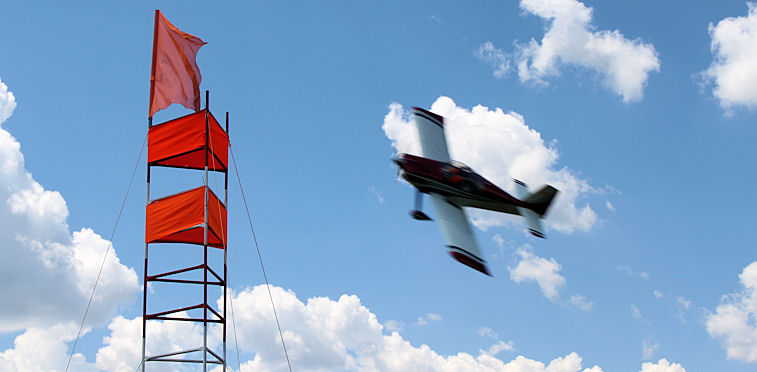 We saw RV-4s, RV-6s, RV-7s, RV-8s, RV-9s, RV-10s and a RV-12 taking part and the speed at which they zoomed around the course was pretty amazing. 2 of them flew around the course at more than 200mph and the overall majority were faster than 180mph. There were lots of chirping between pilots throughout the day but at the end of the day the scoreboard said it all.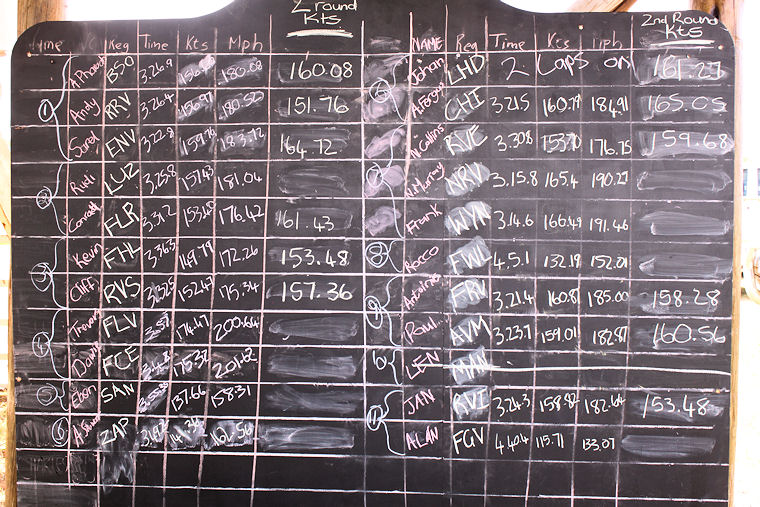 It is a fun event but the
RV Revelation Pylon Racing at Parys
is so popular and exciting that Scully confirmed that it will be an annual event. On the 6th of April 2013 the organizers will host another pylon racing event for aircraft flying at speeds above 120kts (RVs again welcome) and then on the 27th of July it will be the opportunity for aircraft flying slower than 120kts to also get a taste of the fun. The microlight fraternity will also get a chance later in the year so make sure you keep an eye on the events calendar so that you do not miss out on this adrenaline pumping experience.
Video Summary Package Of The Day