As you approach the Baragwanath Airfield, Home of the Johannesburg Light Plane Club, you are welcomed by the lovely sight of a Harvard and an Impala in close formation. Every time I go to Bara, I spend a few moments envying this rare collection and I think that most of us will give our front teeth to have something like this at our home fields.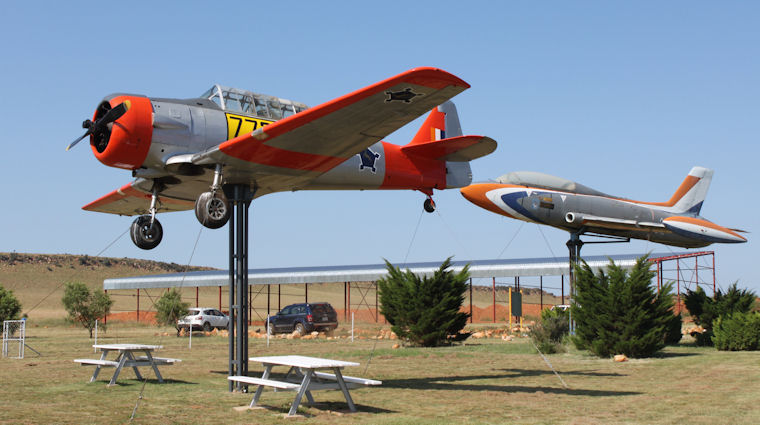 On the 17th of February 2013, the Sport Aerobatic Club of South Africa hosted the Gauteng Province Regional Aerobatic Competition at Baragwanath Airfield near Johannesburg. Many different types of aircraft flew in the competition including my old-time favourite, the Pitts Special. The modern aerobatic aircraft are truly magnificent but I will always have a soft spot for a Pitts. At the age of 8 my father took me to the Tarlton International Raceway to see some drag racing and on that day Nick Turvey flew an impressive display with his Pitts Special and I suppose that this is where my love affair with aviation started. Johan van Solms and Gary Glasson made my day when they both entered the Sportsman Class with their Pitts Specials.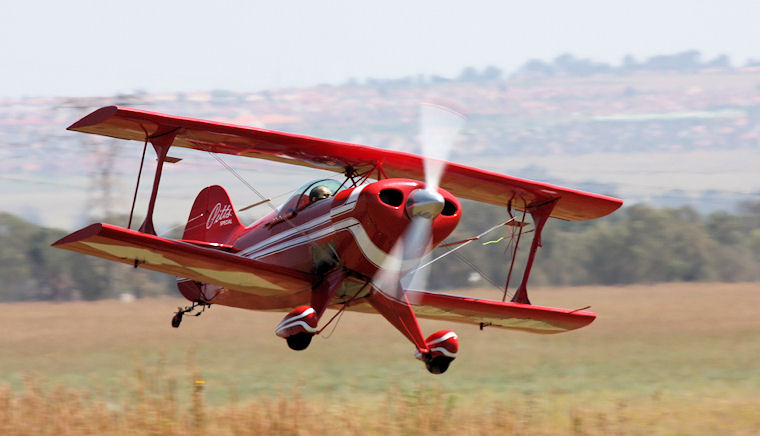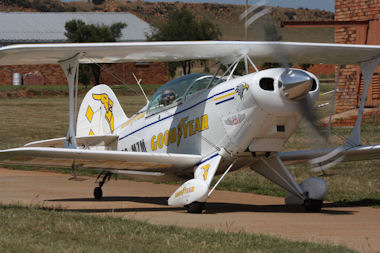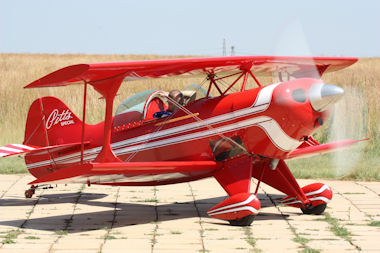 There were quite a few photographers present and the talk of the day was the SBACH flown by Barrie Eels in the Unlimited Class. This certainly is a capable aircraft and I would love get a feel for this beauty someday.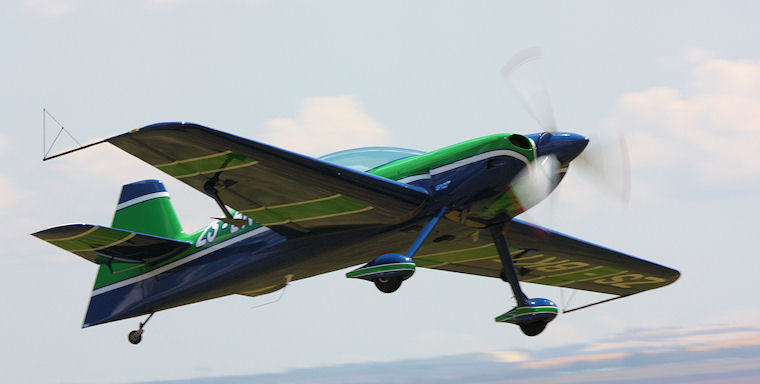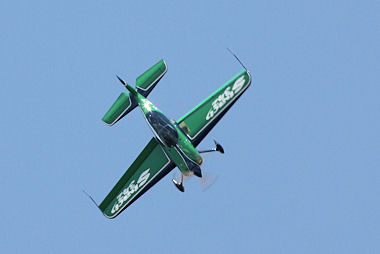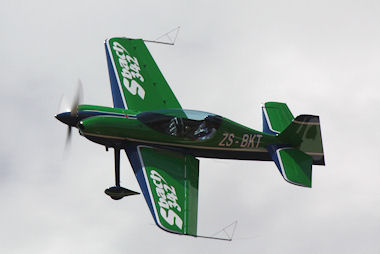 Glen Warden flying in the Advanced Class and Stan Oliver in the Intermediate Class graced the skies with the capable Extra 300. For so many years this was the aerobatic aircraft of choice and today we again saw why.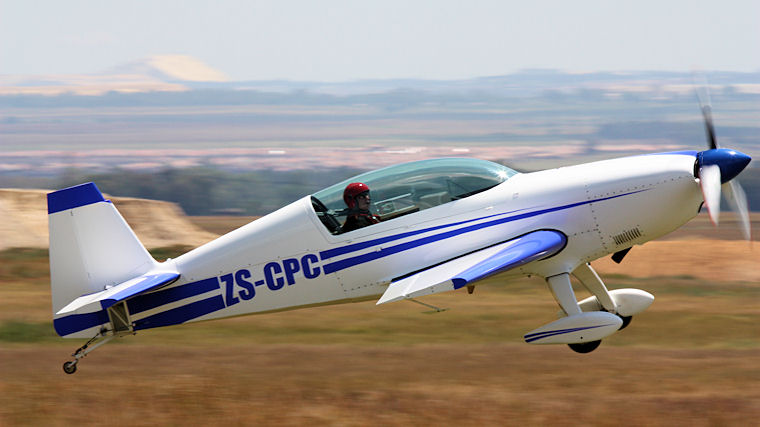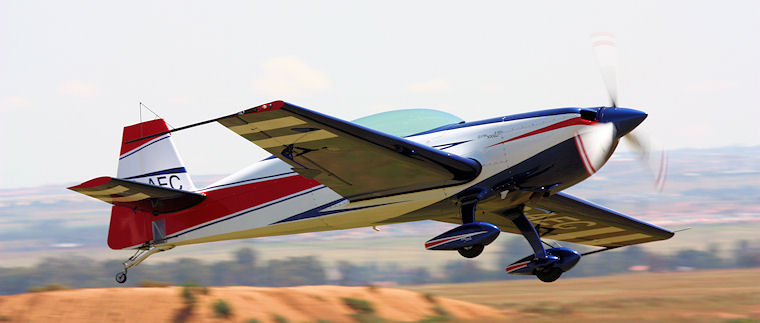 The take-off performance of the Yak 55 was once again demonstrated by Neville Ferreira when he rotated with only a few meters of runway behind him and entered a steep climb to quickly take him to altitude for the start of his sequence. This is becoming the Neville Ferreira trade mark and it never fails to impress.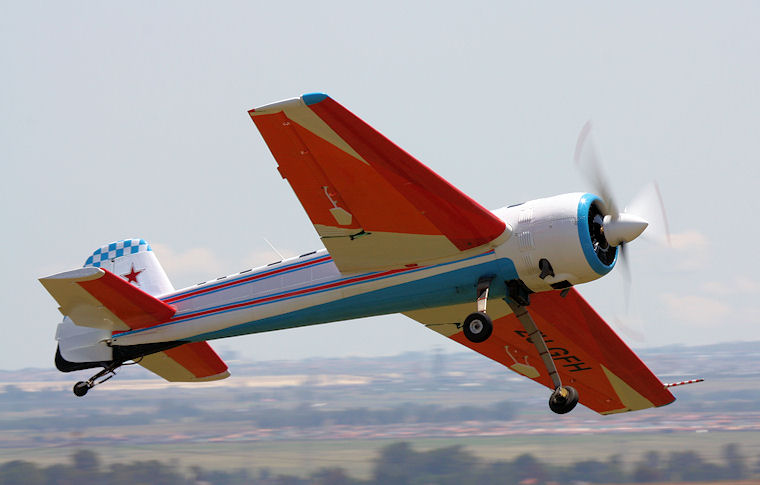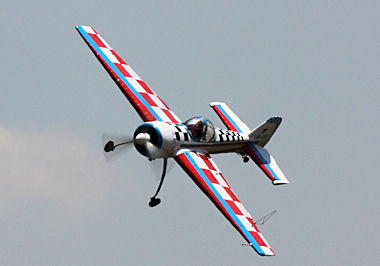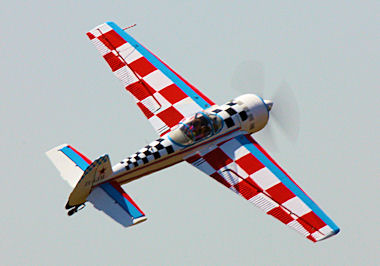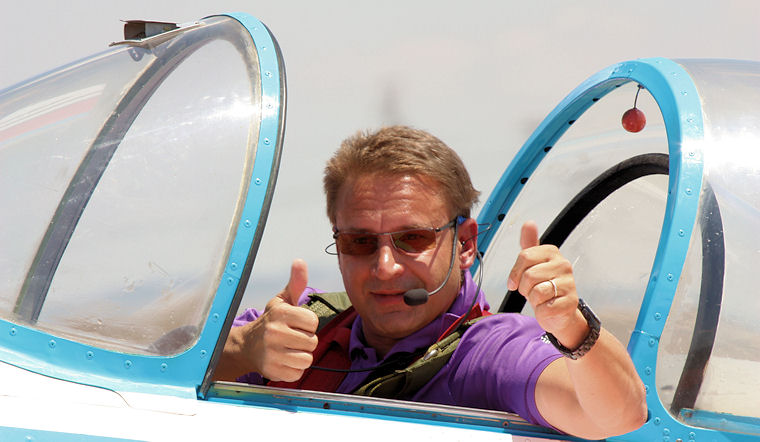 Known for his passion for Van's RV aircraft, member of the organizing committee of the RV Revolution Pylon Racing and a capable RV aerobatic pilot, Cliff Lotter entered the Advanced Class in his Zlin 50. Of course the aerobatics he flew in the Zlin was vastly different from what I have seen him fly in his RV and I was entertained throughout his entire sortie.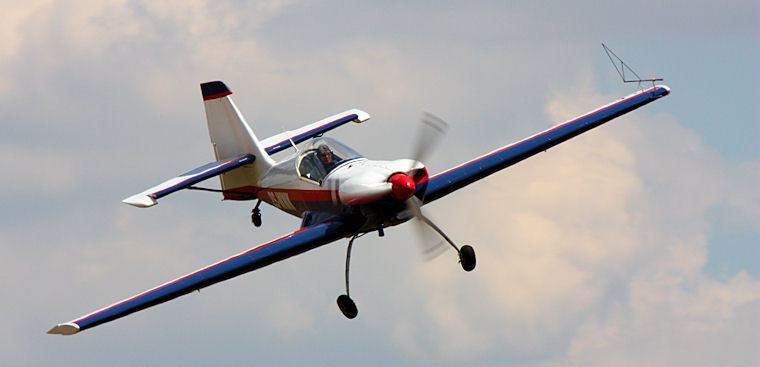 A Decathlon was also present on the day when Dylan Cunha flew in the Graduate Class. Another exciting pilot and I look forward to see more of him in the future.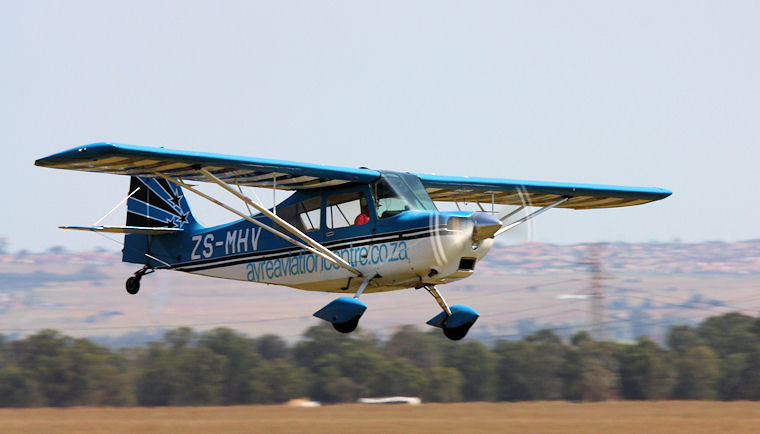 But the king of South African aerobatics, Nigel Hopkins retained his crown in his MX-2. What can I say about him that has not been said yet? Simply stunning!!!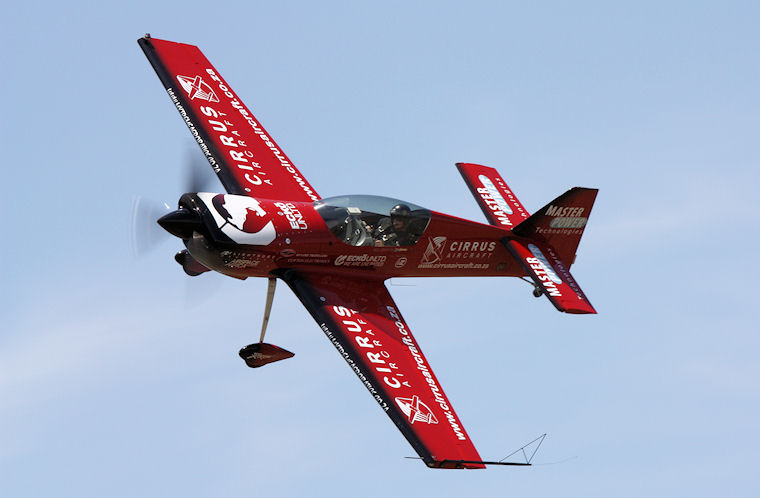 Final Results:

Sportsman Class: 1st Gary Glasson, 2nd Johan van Solms

Intermediate Class: 1st Stan Oliver

Advanced Class: 1st Neville Ferreira, 2nd Glen Warden, 3rd Cliff Lotter

Unlimited Class: 1st Nigel Hopkins, 2nd Barrie Eels