Trevor and I left Fly-Inn Estate at 08h30 in Trevor's RV12 for our flight to Bultfontein. We arrived at 10h30 and landed on runway 35 in 25 knots gusting to 30 winds. We were the first of only 8 planes to fly in on Friday 8th March 2013. Because of building clouds and a thunderstorm not many of the planned aircraft arrived on the Friday.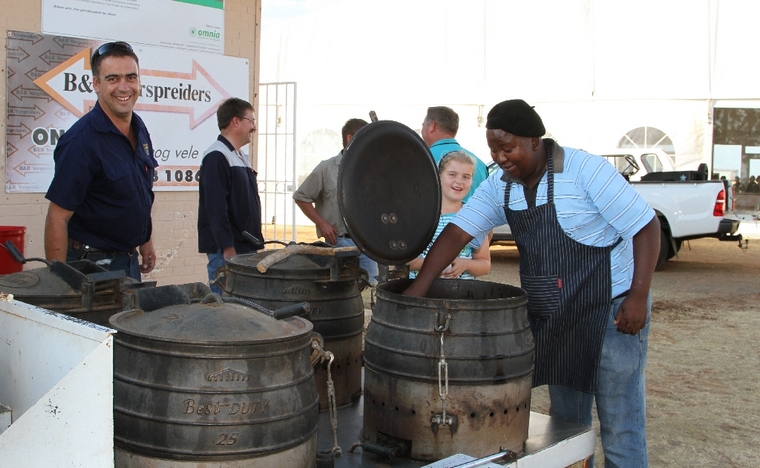 Friday evening we were hosted by the Bultfontein Flying club to a scrumptious 'Boere' dinner of steaks, mielies, mielie pap and sous and lovely prepared salads. Piet Vermaak delivered the welcome to all the guests and then went on to say grace and a prayer for a safe Fly In. I later heard that 175 dinners had been sold on the Friday evening. After dinner Monique from Redfield Farm collected us from the airfield and took us to their lovely guest farm where we had booked our accommodation for the weekend.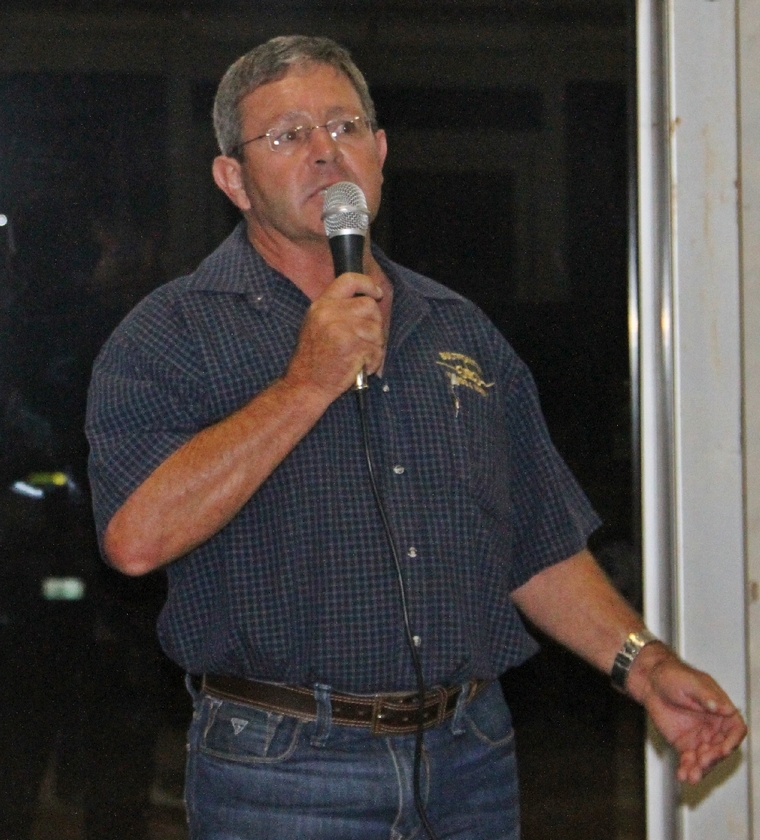 Early Saturday morning after an enjoyable breakfast at Redfield Farm Guest House, Kobus, Monique's husband took us back to the airfield. We arrived as the planes were coming in and as they landed they competed in the spot landing competition. All in all 48 aircraft competed. On arrival the pilots were all treated to a great Free State welcome and a hearty breakfast. Later on in the morning the Eqstra Harvards gave an awesome flying display, which was the highlight of the day.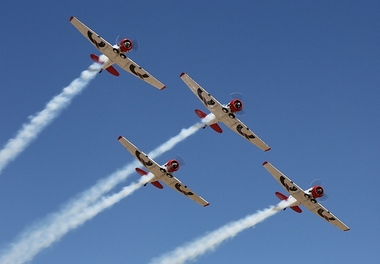 Capital sounds played lovely music throughout the day and led the commentary as the aircraft did their displays. Dr. Crystal Watson, Port Elizabeth's event co-ordinator and last year's runner-up in the Airshow of the year award made an impromptu visit to the airfield.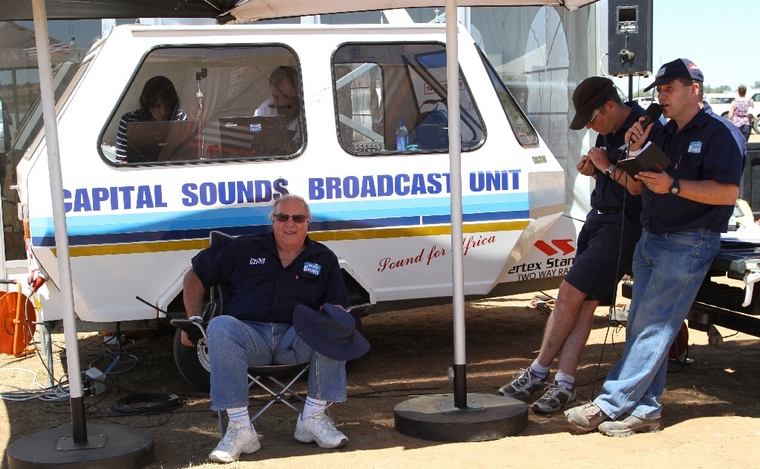 The management team for the event were Dirk Kotze, Nico Buys, Freddie Nel, Jan Botha and Piet Vermaak. Airtraffic control was expertly done by Riaan Olivier Airshow coordinator from George and Wade Gonsalaves from Lanseria. The safety Officer for the event was Braam Hechter.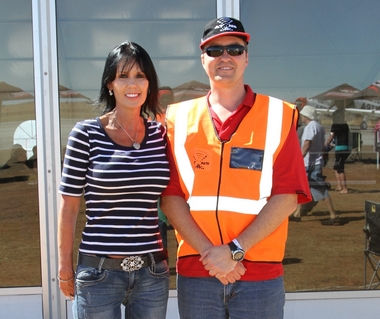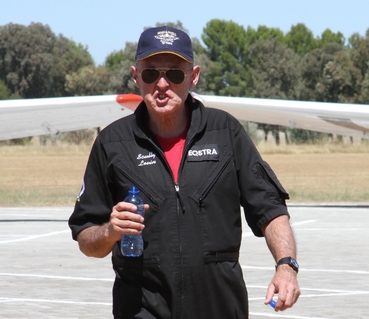 The Spot Landing competition results were as follows:
1st Cassie Kasselman ZS-DUM Colt. He won a Blesbok which he will have come back to shoot on Nico Buys' farm before he can eat it.
2nd Trevor Davids ZU-FSH RV12. He won an Angle grinder.
3rd Pete Botha ZS-TRB Cessna. He won a Tool kit.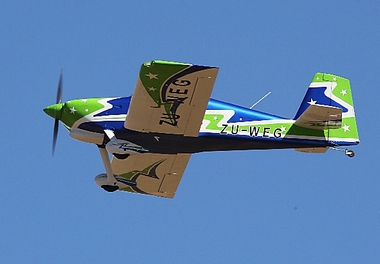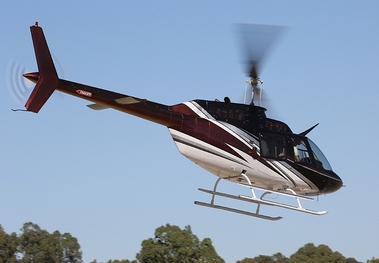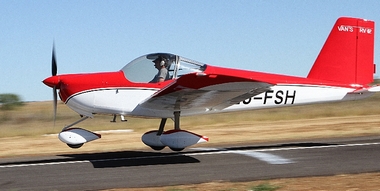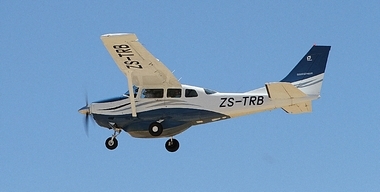 Thank you to all at the Bultfontein Flying club for your awesome Free State hospitality and especially to Nico Buys for allowing us to hangar the RV12 in your hangar over the weekend. We will certainly be back next year.
Jan Botha's Zero 5 Pub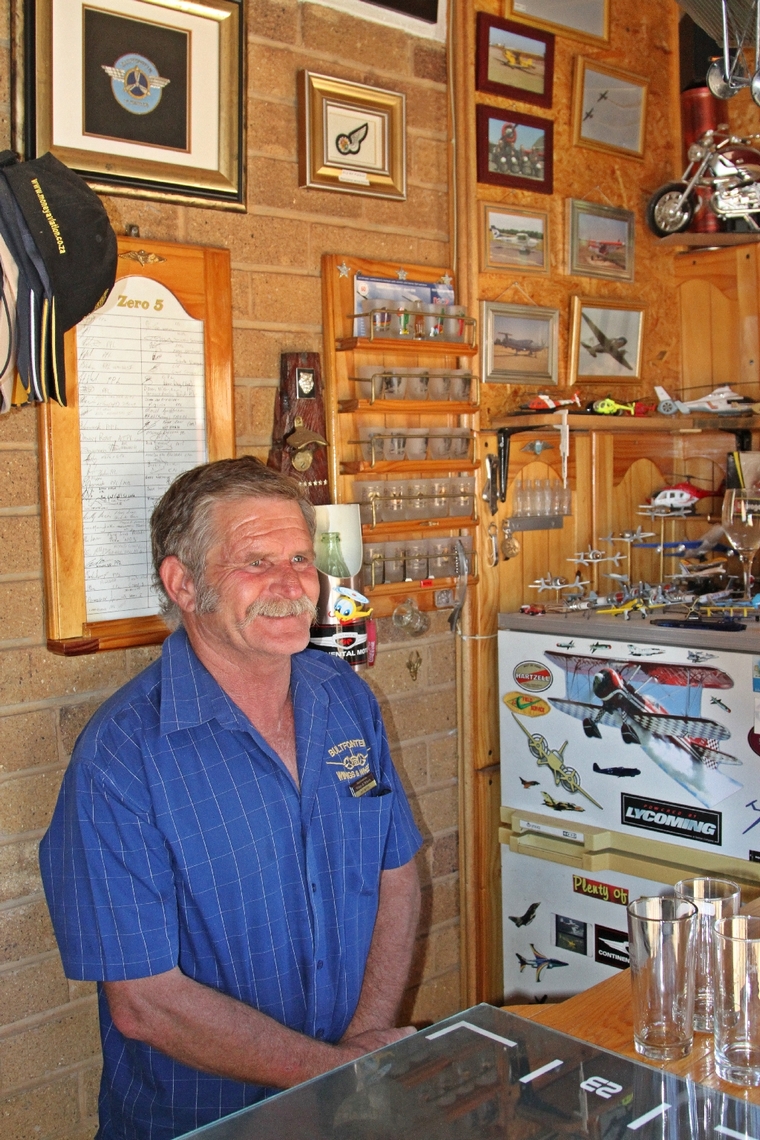 Jan Botha, a member at the Bultfontein Flying Club and local mechanic in Bultfontein, I found very interesting. The story goes that he graded and extended 05 runway for the airshow held last year. The profit he made he spent on building a pub which he has aptly named Zero 5. He has an interesting collection of little planes that he has handcrafted out of sparkplugs, nuts and bolts. These he displays in his pub. He admits that the only licence he has is a Code 14 and that he is not a pilot, but he does have a signed register of very well know pilots, including Scully Levine which hangs with much pride in his Zero 5 pub. When you are next in Bultfontein, look up Jan Botha and he will be only too happy for you to sign his register, but that is only if you are a pilot!