Bell Helicopters introduces new products and reaches agreements to sell 50 helicopters
Founded in 1935 as Bell Aircraft Corporation, Bell Helicopter continues to set the pace for the industry and expand the scope of vertical lift. Now an industry leader with unmatched name recognition, Bell Helicopter was the first to obtain certification for a commercial helicopter. Over its rich history, Bell Helicopter has delivered more than 35,000 aircraft to our customers around the world.
Headquartered in Fort Worth, Texas, Bell Helicopter has additional plants in Amarillo, Texas and Mirabel, Canada. We maintain key logistics supply and service centers in Europe, Canada, and Singapore as well as in the United States. As the world's premier provider of vertical lift aircraft, Bell Helicopter continues to provide every customer with products, service and support second to none.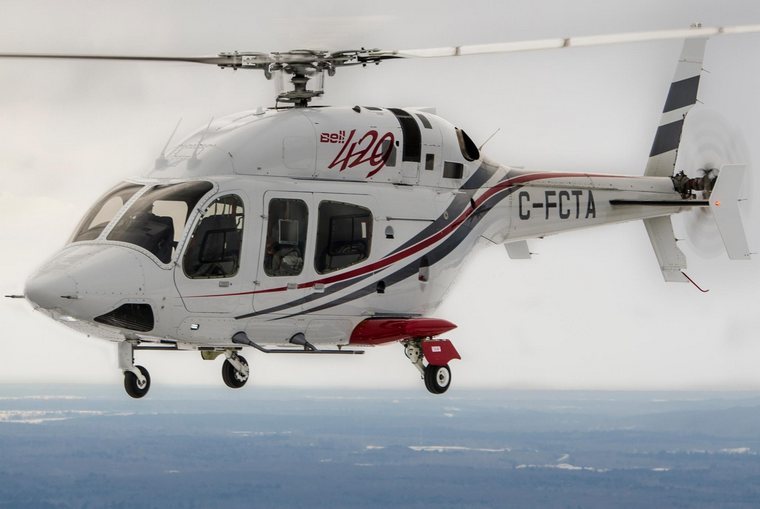 Fort Worth, TX - March 11, 2013 - It was impossible to miss Bell Helicopter this week in Las Vegas at HELI-EXPO 2013, the world's largest helicopter trade show and exhibition. Taking center stage as the show's largest exhibitor, Bell Helicopter, a Textron Inc. company (NYSE: TXT) greeted record crowds of almost 20,000 event attendees who filled the Bell Helicopter booth to speak with company representatives while examining and interacting with the four Bell helicopters on display - two Bell 429s, as well as the new Bell 412EPI and Bell 407GT, both introduced this week.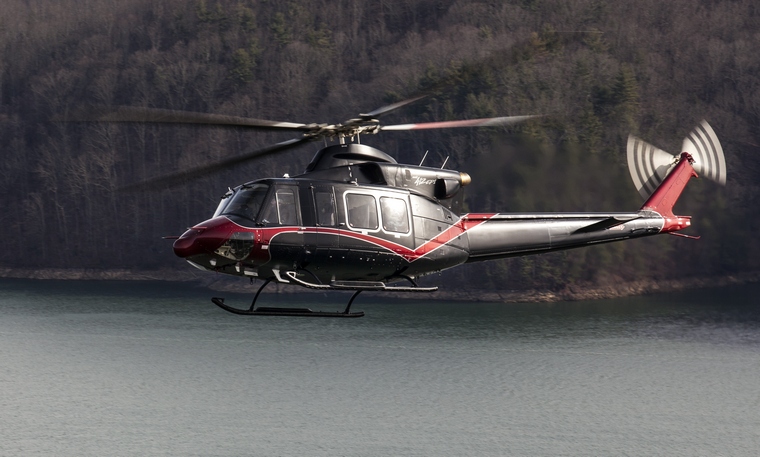 According to John Garrison, president and CEO of Bell Helicopter, HELI-EXPO is always an important event for the company, but this year's show was particularly significant. "We set out very aggressive customer interaction and sales goals for HELI-EXPO, since it is our first major trade show of the year," he said. "It's been an exciting and intense few days spending time with hundreds of our best customers."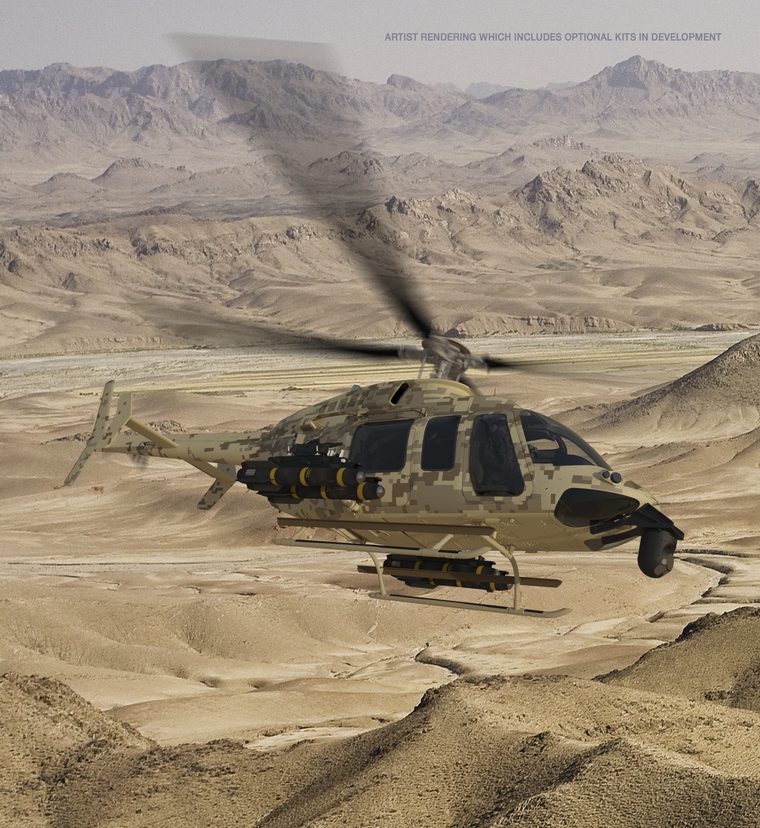 "I think the best evidence of our success at the show is the agreements we reached for sales of 50 helicopters to current customers and first-time Bell Helicopter customers," Garrison added.
Among the purchase agreements signed during HELI-EXPO:
•A significant order for 30 helicopters by Air Medical Group Holdings; this is on the heels of another major EMS win in December with Air Methods for 20 helicopters.
•Plus orders for an additional 20 helicopters came from international customers, further growing Bell Helicopter's presence in Latin America, Europe and Asia.
Other show highlights of the week for Bell Helicopter include:
•Announcement of significant customer-driven upgrades to Bell Helicopter's fleet of leading rotorcraft, including the:
•New Bell 412EPI, featuring a fully integrated glass cockpit, upgraded engines and improved performance
•New Bell 407GT, an armed version of the Bell 407GX featuring a fully integrated Garmin G1000H flight deck, and armament options ranging from light munitions to laser guided weapon systems
•Bell 429 with a retractable wheeled landing gear option
•Announcement of Helidrive as a new Bell Helicopter independent representative for Russia and the first Bell Helicopter authorized independent sales representative in northwest Russia
•Signing a memorandum of understanding with Van Horn Aviation to design, certify and manufacture a composite tail rotor blade for the Bell 212 and Bell 412 product lines;
•Announcement that Bell Helicopter again earned the highest honors from Professional Pilot Magazine, winning the Independent Customer Service and Support Award for the 19th consecutive year
•More than 250 customers experienced demo flights of our Bell 429 and 407GX helicopters, and the Bell 525 Relentless simulator
•15-plus professional education sessions held in the Bell Helicopter Mission Theater in the company's booth throughout the week garnering participation by more than 125 customers
Bell Helicopters are distributed in South Africa by Lanseria based NAC
Tel: +27 11 267 5000 Website: www.nac.co.za