The 61st annual EAA fly-in convention, known as "The World's Greatest Aviation Celebration," will take place July 29-August 4 at Wittman Regional Airport in Oshkosh.
The Experimental Aircraft Association's Fly-In Convention, now known as EAA AirVenture Oshkosh, has been in existence nearly as long as the association itself. The first gathering was in September 1953 as a small part of the Milwaukee (Wis.) Air Pageant. That original EAA fly-in at Wright-Curtiss (now Timmerman) Field was attended by a handful of airplanes, mostly homebuilt and modified aircraft. Fewer than 150 people registered as visitors. The larger Milwaukee Air Pageant has faded away but the EAA gathering has become the world's premier aviation event.
EAA's fly-in grew quickly in its first few years and by the late 1950s it had outgrown the area of the Milwaukee airport it was allowed to use. In 1959, the event moved to Rockford (Ill.) Municipal Airport, where it would stay for the next decade. The "Rockford Years" were where the EAA Fly-In Convention established both its prominence as a homebuilders' event and its friendly feeling that is retained to this day. During these years, such diverse aviation interests as Warbirds, antiques and aerobatic performers became part of the EAA event. By 1969, it was apparent that the EAA Fly-In Convention had simply become too large for the Rockford facility. EAA had grown from a home basement operation to an office and museum in the Milwaukee suburb of Franklin. The annual convention mirrored that growth, attracting hundreds of show planes and tens of thousands of visitors.
Sites were studied for a new home. Aviation legend Steve Wittman, who had been an EAA member since the association's founding in 1953, suggested the airport in Oshkosh, Wisconsin. There was acreage surrounding the airport to handle the annual influx of airplanes, vehicles and tents. There were two lengthy runways (east/west and north/south) which did not cross, allowing greater traffic movement. Oshkosh city officials eagerly sought the event and enjoy the economic boost it provided. In late 1969, the EAA board approved the move to Oshkosh.
Through the 1970s and '80s, the Convention exploded into national prominence. Attendance jumped into six figures each year and the event became one of sport aviation's top gatherings. EAA AirVenture Oshkosh (as of 1998, the new name for the Fly-In Convention) now serves as one of the world's premier aviation events, attracting top government officials, corporate leaders and hundreds of thousands of aviation enthusiasts. It spans the entire spectrum of aviation and attracts 10,000 airplanes each year. The more than 500,000 aviation enthusiasts who attend the event annually supply the local and state economies with more than a $110-million boost during the week-long event.
After EAA AirVenture 2008, the largest site improvement upgrade in the event's history began. The project, which will be completed in phases over a 10-year period, includes many visitor enhancements, exhibitor-area expansion and more to retain the fly-in's world-class status. Today, EAA AirVenture Oshkosh is an international gathering place for aviation enthusiasts. An AirVenture participant can study the latest aircraft and innovations; discover new ideas and techniques from the nearly 1,000 forums and workshops; see aviation's top personalities; or just talk airplanes with people from around the world. EAA AIRVENTURE OSHKOSH has become important and influential but retains its friendly and personal feel - part of the reason the world comes to Oshkosh every year.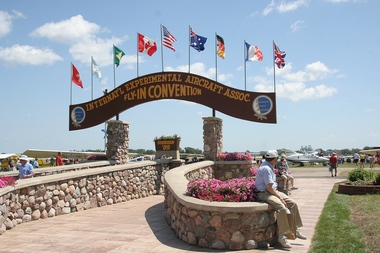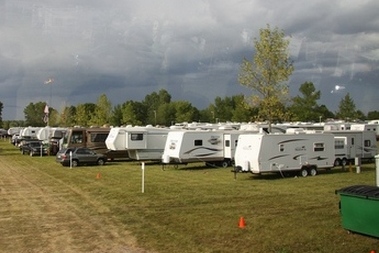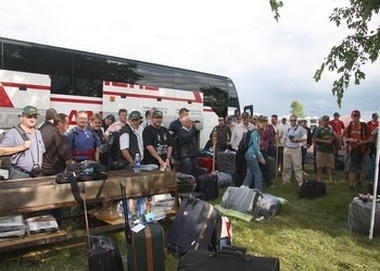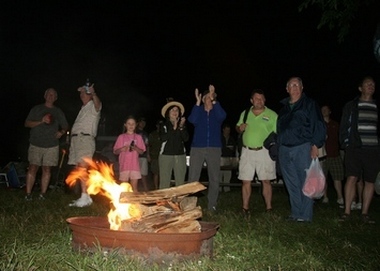 What to look forward to in 2013

The "good ol' days" of aviation will return to AirVenture this year as the Vintage Aircraft Association (VAA) presents a Round-Engine Rodeo - a special round-up of classic radial-powered planes in the Vintage area. VAA invites all owners, pilots, and enthusiasts of these antique aircraft to attend the annual weeklong gathering, scheduled for July 29 through August 4. Participants will receive special handling and parking and a special package of incentives for pilots, and one full day during the convention (to be determined) will be dedicated to the round-engine airplanes in the Vintage area - complete with period costumes.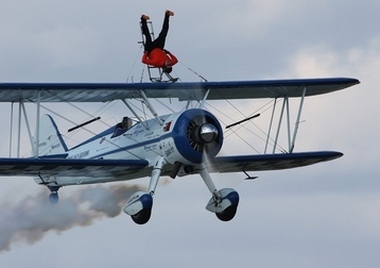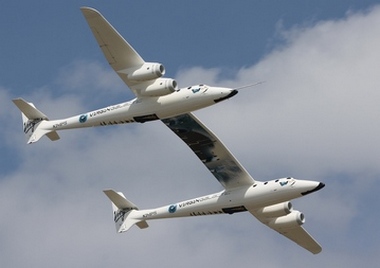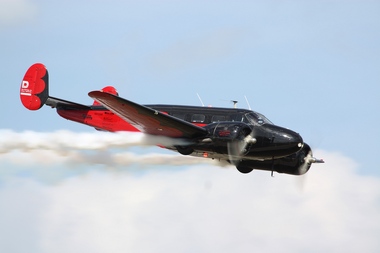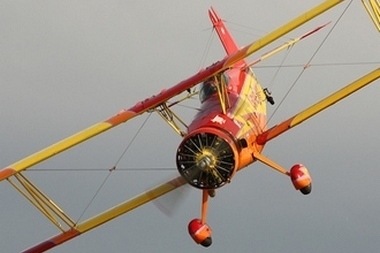 Throughout the week a different aircraft will be featured at VAA Center Stage - featuring interviews by Ray Johnson with aircraft owners/pilots. AirVenture attendees will also have opportunities for guided tours through the round-engine parking area. A turf runway for arrivals is also being developed. Team AeroDynamix, which made a spectacular EAA AirVenture Oshkosh debut in 2012, will be returning this year as a featured act in the event's afternoon and night air shows. The formation team, which changed its name from the original Team RV at the start of the 2013 show season, features graceful aerobatics and precision formation flying in an action-packed performance. With a combined total of more than 100,000 hours of flying time in military, commercial, and civilian aviation, the professional pilots of Team AeroDynamix bring a diverse background to flight operations. This experience equips the team with the discipline and safety required for close formation flying, as often less than 3 feet separate the planes during the show.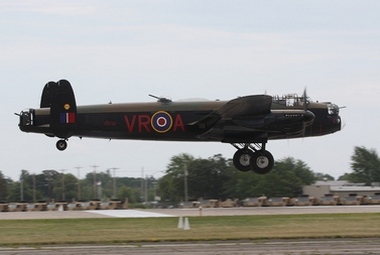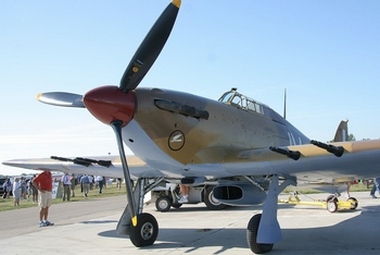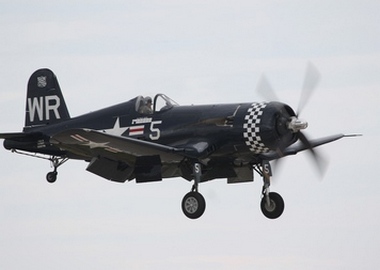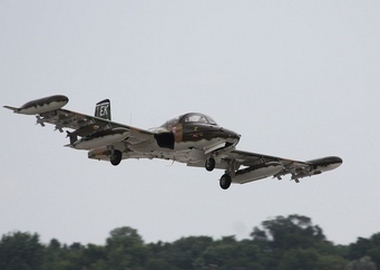 The RV-series custom-built aircraft flown by Team AeroDynamix are stressed for 6g and attain speeds of up to 200 mph during their performances. Most of the team's pilots built their own planes, and no two planes are exactly alike. Each paint scheme creates a colorful palette for spectators.
Oshkosh Express to Return for AirVenture 2013

Oshkosh Express arrived in grand style on the plaza at AirVenture 2010 from Australia and New Zealand. The famous Oshkosh Express will make a dramatic return in 2013, when a state-of-the-art Boeing 777 will deliver more than 340 aviation enthusiasts from Australia and New Zealand to Oshkosh. The original 747 Oshkosh Express was organized more than 30 years ago by Avtours Australia, now teamed up with House of Travel in New Zealand to re-launch the epic charter flight. Air New Zealand's "All Black" 777 will make the 8,000-mile-plus (13,000 km) journey to Wittman Regional Airport next summer. Bob Phillips and Dave Thomas of Avtours Australia pioneered the Oshkosh Express, and now Bob's daughter Karene is continuing the Avtours tradition. "It is so exciting to bring back the Oshkosh Express, especially with such an innovative and advanced aircraft," Karene Phillips said.
The world's only black 777, Air New Zealand 777, features a revolutionary interior, with lie-flat beds in economy class, new premium economy and business class seat designs, as well as a state-of-the-art touch-screen digital entertainment system. The flight, dubbed the ANZAC Oshkosh Express, reflects the close relationship between New Zealand and Australia during the two world wars.
Justin Lewis and his BD-5FLS are set to appear at AirVenture 2013.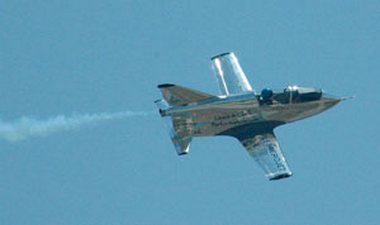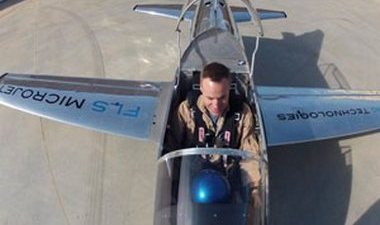 March 14, 2013 - Not since the late 1990s has a BD-5 microjet appeared and flown at EAA AirVenture Oshkosh, but there's one coming to the show this year, and it's definitely not your father's BD-5.
EAA has confirmed that Justin Lewis, owner and pilot of the world's first BD-5FLS version, will attend AirVenture 2013 and debut the upgraded version of the world's smallest jet, performing in air shows here for the first time. It's not his first visit to AirVenture - Lewis, EAA 392017, was here through most of the 1990s. But this will be his first as an air show performer.
He attended the EAA Air Academy in 1992, was a Young Eagle, and joined EAA Chapter 186 in Manassas, Virginia, where he says he learned a lot.
"EAA has been the most influential part of my life when it comes to building skills and support," he said. In flight training since age 14, Lewis soloed at age 16, earned his private pilot certificate at 17, and that year flew about 10 Young Eagles. The World's Largest Logbook notes that he has flown 25 Young Eagles overall.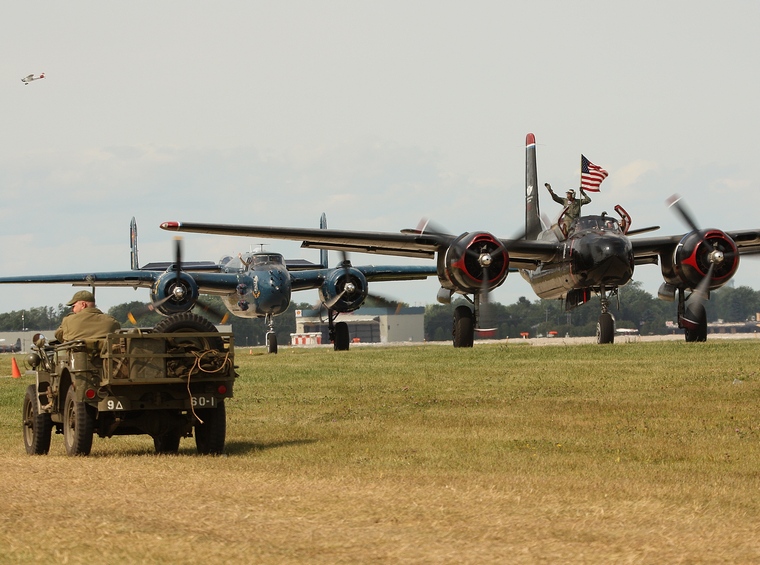 Pilot's Post will be at Oshkosh and will publish a daily update and photos so be sure to log in regularly. It is not too late to book your ticket to what is the biggest fly in in the world. More than 12,000 aircraft and 500,000 plus visitors flock to AirVenture each year and for South Africans the place to be is 'Plakkersfontein' at Camp Scholer.
For more information contact Neill Bowden at AirAdventure Tours.