Step aboard an era when flying was an elegant affair...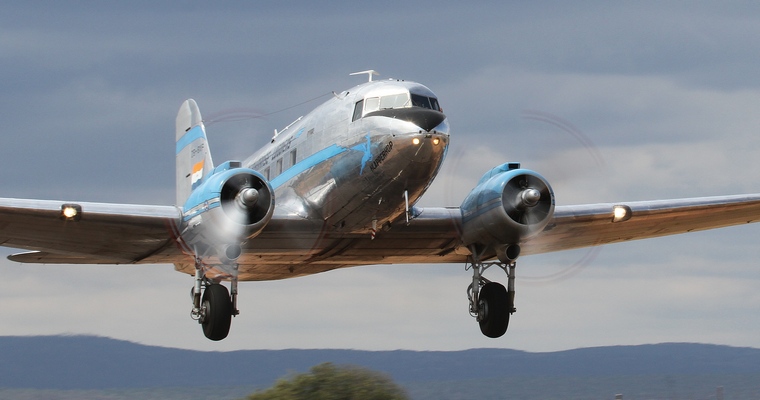 Skyclass Aviation, operators of the South African Airways Museum Society's classic propeller driven airliners, specialises in supplying tailor-made air charter services to the tourism and corporate market both in South Africa and Internationally.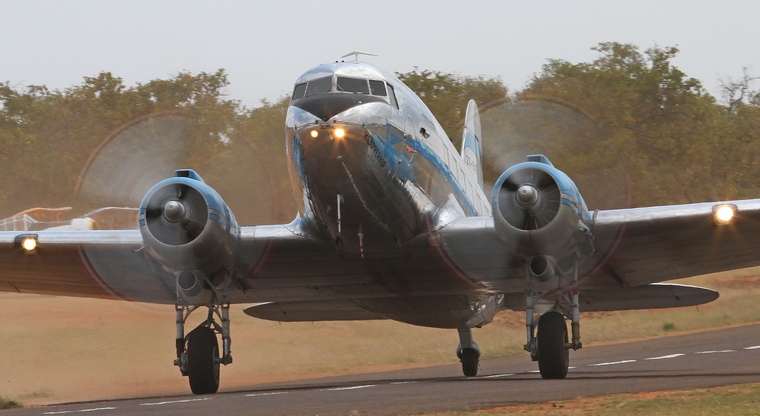 The Classic Airliner charter business provides a product and service which is unique as passengers are treated to unforgettable fun-filled adventures combined with the charm and elegance of first-class classic airline travel from a bygone era provided by personnel who are fanatical about the well-being and comfort of their passengers.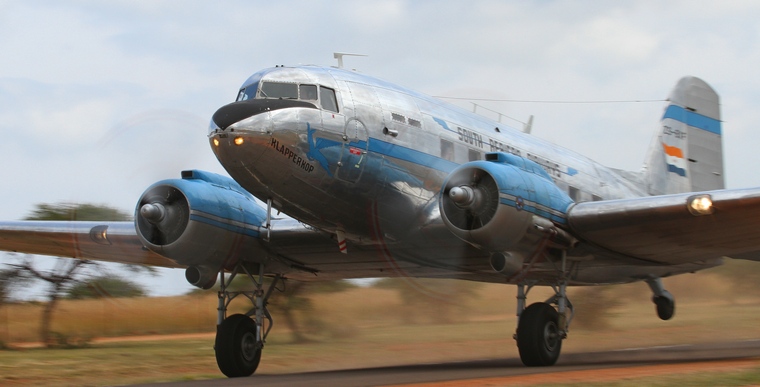 On Saturday morning 24 passengers that had reserved seats on the DC3 Klapperkop arrived at SkyClass's lounge at the Denel side of O.R.Tambo International Airport for the all too short flight to Zebula to attend the annual SAA Zebula Airshow.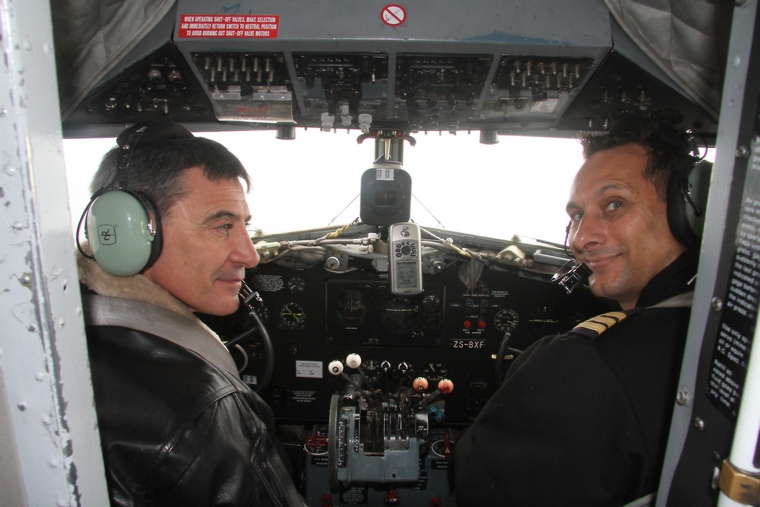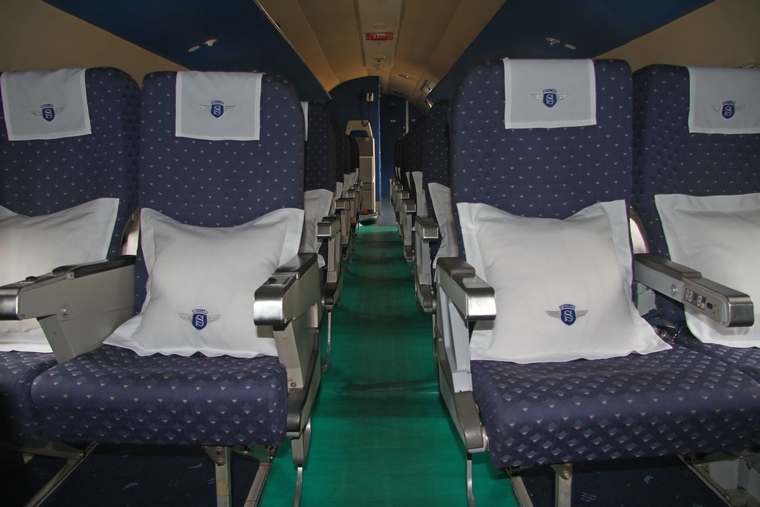 At the controls of Klapperkop that will in November celebrate her 70th birthday were Captain's Gideon Langeveldt and Peter du Preez whilst Ursula Badenhorst saw to it that those on board were made welcome and very never short of refreshments.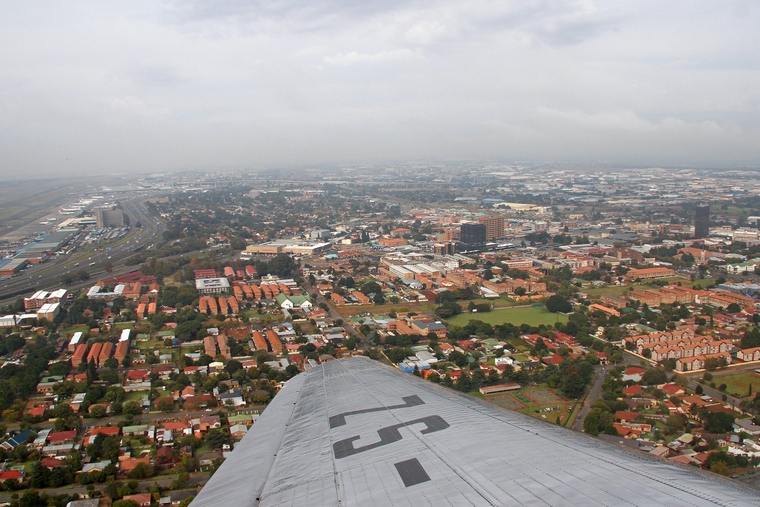 It had rained most of Friday night but by the time Klapperkop took to the sky the weather was perfect for flying and at 8500 ASL ideal to take in the scenery as we winged our way north to the Bushveld dotted with numerous game lodges where the Big Five abound.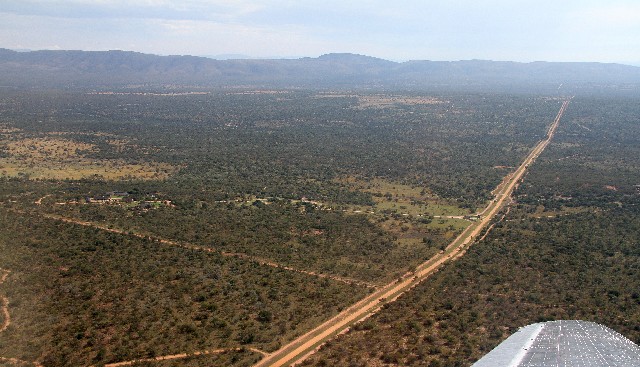 Breakfast and lunch were laid on at Zebula's excellent restaurant and then it was time to enjoy the Airshow (See Cheryl's report) . Is there any better way to watch an airshow than from under the wing of a legend?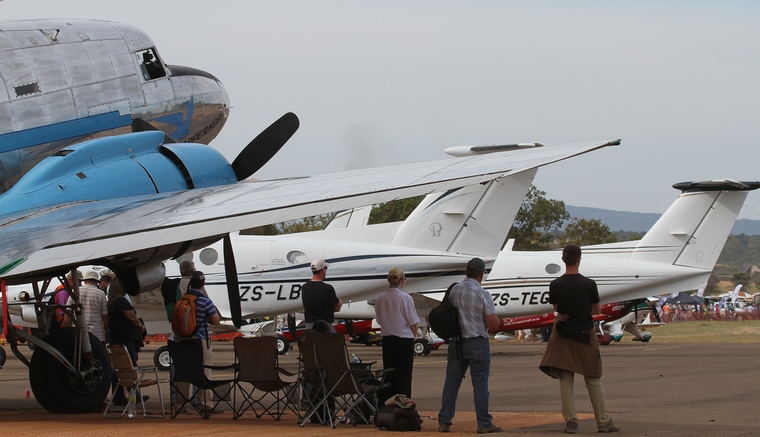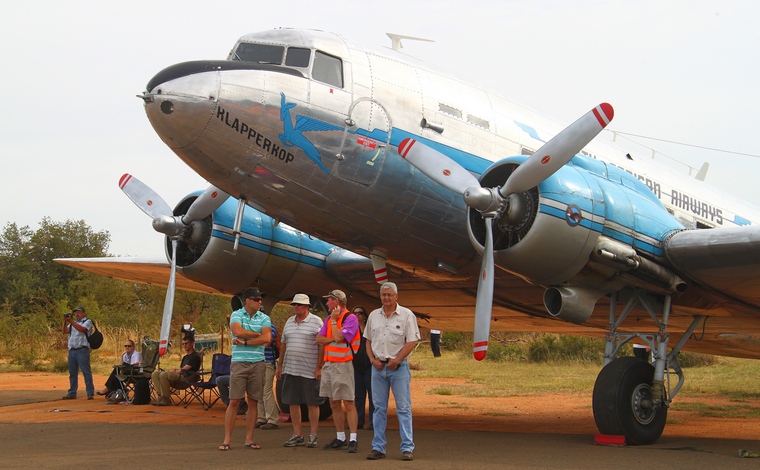 All too soon it was time to depart and what better way to return home than in the luxury of an airliner of years gone past.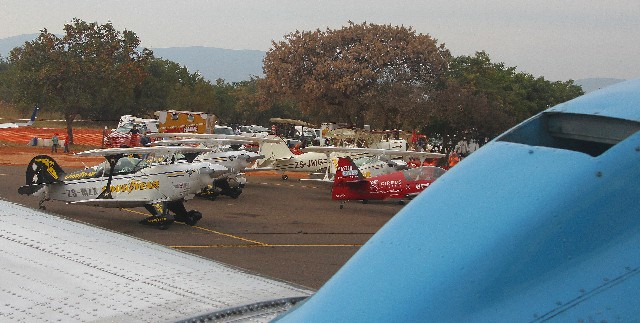 SkyClass Aviation organise regular flights to aviation events as well as Flying Safaris beyond the borders and can be contacted at
maryna@flyskyclass.co
or on +27 10 590 0697