Sponsored by PSG Konsult, one of South Africa's Leading Aviation Brokers Mark Hensman's MX2 is a familiar sight at local Aerobatic competitions. With team mate Nigel Hopkins, Mark has performed in displays abroad as well as taking part in international aerobatic competitions in Europe and China. PSG Konsult manages more than 600 aircraft owners' aviation insurance and is run by a team of highly specialised and qualified aviation brokers with in excess of 25 years' experience. Their office is situated in Garsfontein, Pretoria and is managed by Aviation Principal, Tjaart van der Walt.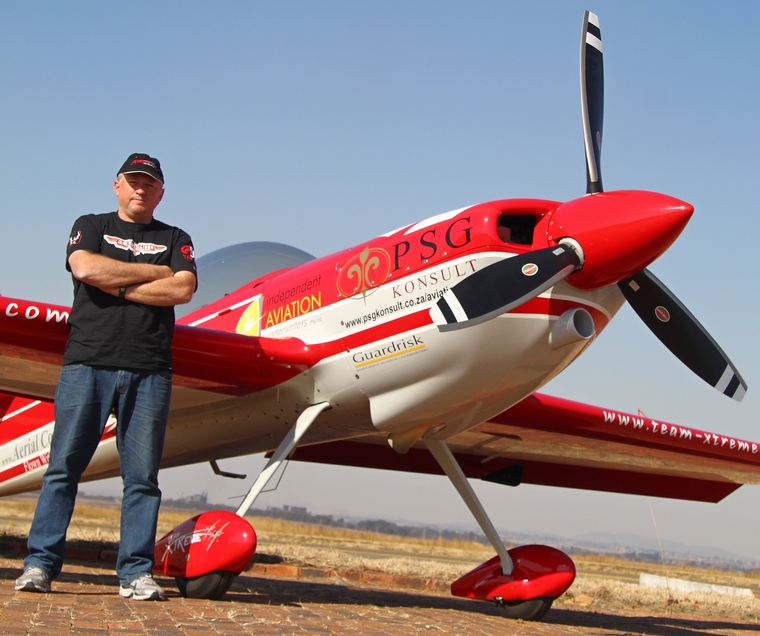 Mark's love for aviation started early. Whilst in boarding school in Zimbabwe he spend most of his free times building and flying model aircraft and when only fifteen soloed in a glider and went on to become a gliding instructor. At nineteen he completed his PPL and soon afterwards obtained his Commercial and ATP Licenses. Mark started his flying career as a Bush Pilot, flying single engine aircraft until some years later at twenty nine he was made Captain on a DC8. Mark, now 45 and married with two children lives in Cape Town and flies Boeing 747's for Uni-Top Airlines, a China based Airline. He currently has more than 15,000 hours on a variety of aircraft.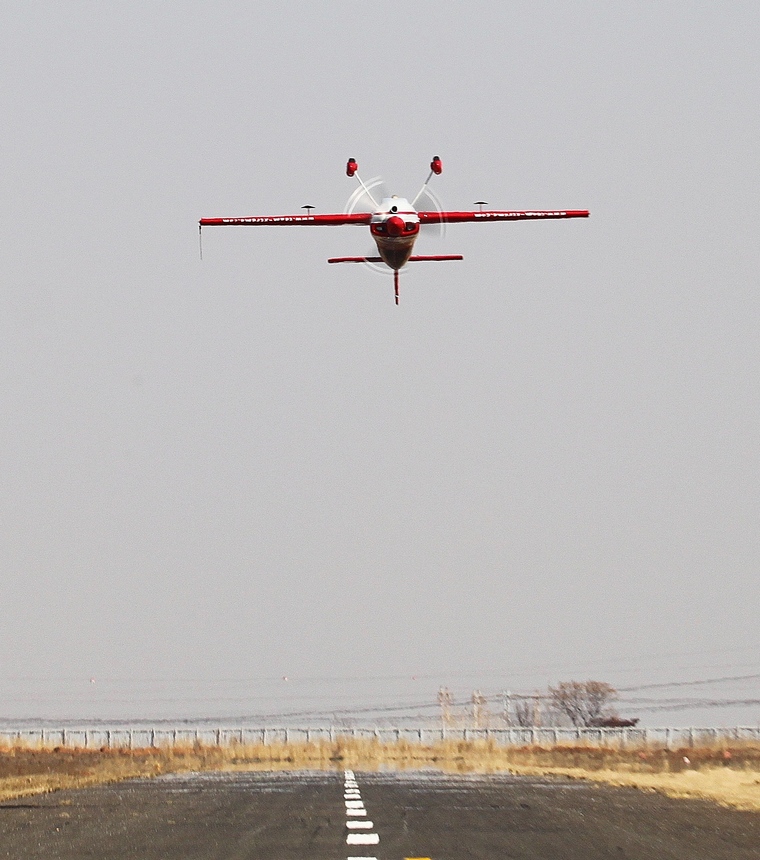 Just as comfortable in the workshop as he is in the air he has built two aerobatic aircraft as well as a helicopter. His first homebuilt project, a Christen Eagle saw the start of his aerobatic career and he soon got noticed by Toyota Zimbabwe and under their sponsorship performed many displays all over Southern Africa. Mark's first aerobatic competition was in 1995 at the First Advanced World Aerobatic Championships in Cape Town, where he was placed seventeenth. Since then he has flown in many air shows and contests, winning two silver medals at world championship events and in 2006 he became South African National Champion.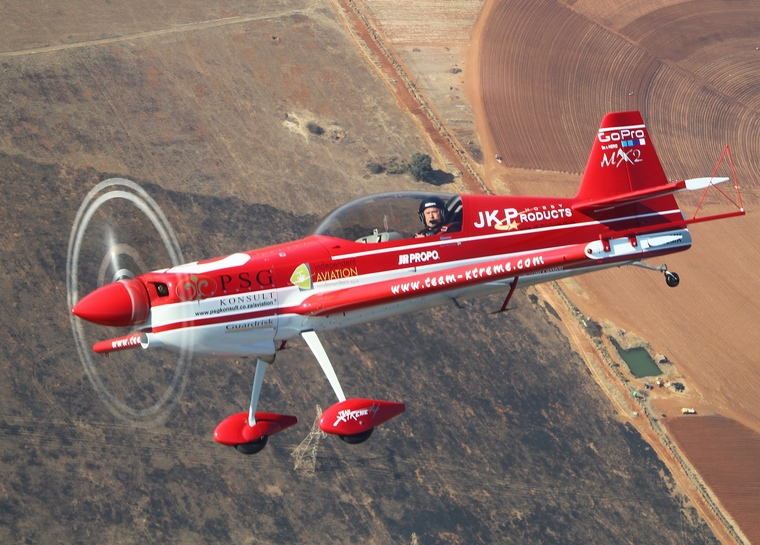 In 2008 Mark's MX2, serial number 8 built by MXR Technologies in Oregon USA arrived on our shores and what a fantastic aircraft it is. "It's light weight, incredible strength and horsepower, combined with awesome roll rates and efficient aerodynamic design make it one of the top performing aerobatic aircraft today!" Mark said. In the MX2, Mark won the 2009 South African National championship at Unlimited Level and in 2010 he achieved 6th place at the World Advanced Aerobatic Championships. Mark and Nigel Hopkins, a fellow MX2 pilot joined up to form a dynamic, high energy two ship MX2 duo called Team Xtreme and they had a very successful first tour in China at the highly prestigious China International Airsports Fiesta. Joined by Larry Beamish and Pierre Gouws, the team returned to China in 2011 to compete in the World Air Masters event in Dazu again achieving excellent results.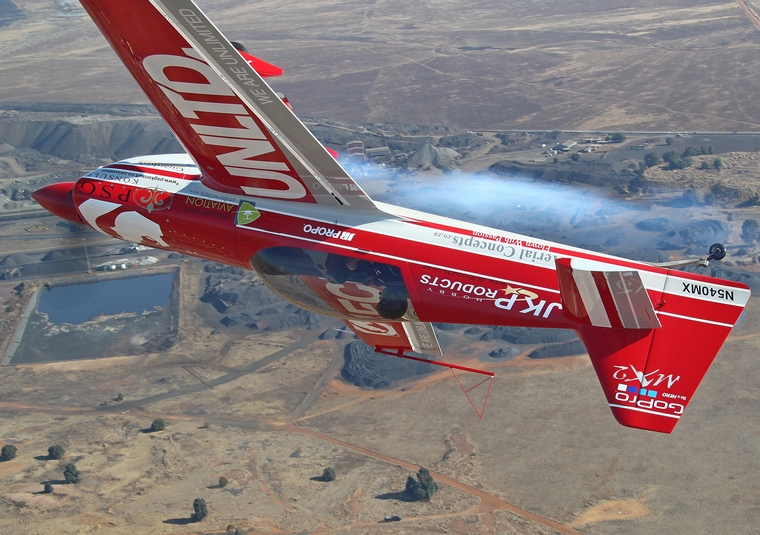 Built entirely of Carbon Fibre and with a empty weight of only 585kg the 350Hp Lycoming flat six powered MX2 has a top speed of +230kts and a incredible roll rate of 420 degree per second. I flew with Nigel Hopkins in his MX that was used as the camera ship for the shoot and on completion Nigel asked if we should do a roll and before I could finish saying yes we had rolled through 360 and were again on the straight and level. If that is not incredible then frankly I don't know what incredible is! The MX2 is 21.2 feet long and has a wingspan of 24 feet and wing loading of 12G and can pull a G load of plus and minus 14Gs. Optimised for aerobatic speed and agility its vertical penetration of 3500 feet, ability to do extremely tight turns and loops make it the most advanced unlimited aerobatic aircraft in the world today.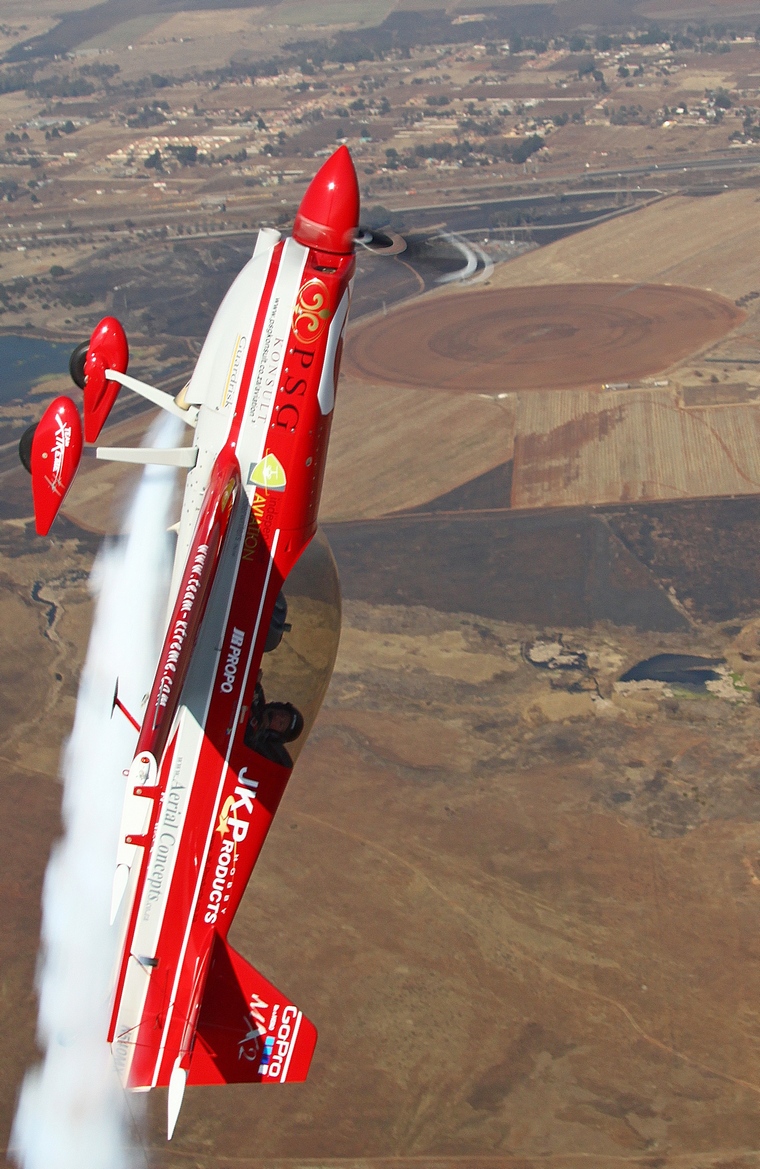 The MX2 literary took the Aerobatic scene by storm and legendary aerobatic pilot and American Air Show performer Rob Holland called it the Game Changer. A "game changer" would be an aircraft that redefines an ability and/or performance in its category by accomplishing something that previously wasn't feasible, practical or even safe. Holland said of the MX2, "pulling straight, I effortlessly climbed to 3,500 feet and then accelerated unbelievably quickly out of the top, this plane carries energy like a 2,000 hp warbird that weighs only 1,200 pounds! The controls are so light, and the rudder authority is unbelievable. I will be able to do maneuvers I could only dream of before!"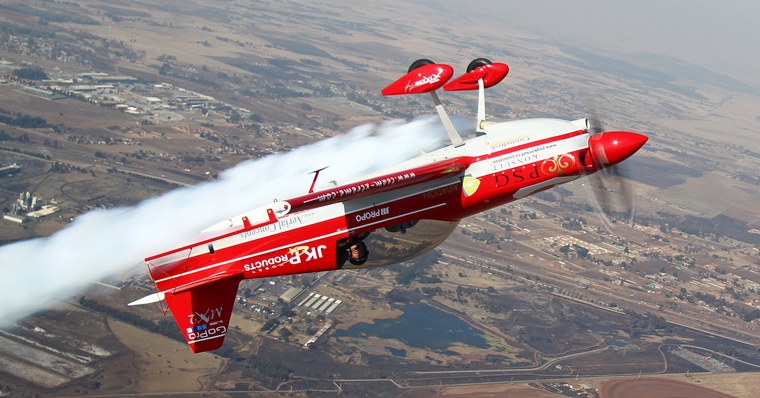 Tjaart van der Walt PSG's Aviation Principal said. "Our sponsorship of Mark and the MX2 embody what we are about. We believe that like the MX2 that is an undisputed leader in its class we are on the leading edge of aviation insurance technology. Sponsoring Mark also offered us the opportunity to give back to an industry that we are passionate about."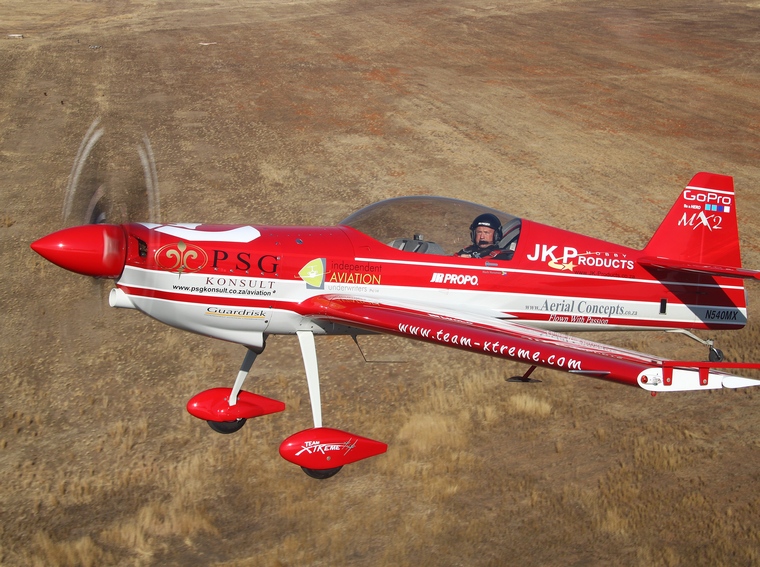 The PSG Konsult Aviation product range includes the following services: hull, war, third party passenger legal liability, hangar keepers insurance, pilot excess cover, airport liability cover, airfield liability cover, airside liabilities, AMO insurance, airshow liabilities ferry flight cover and many more.
Do you need a no obligation Aviation Insurance quotation? PSG Konsult Aviation Insurance Brokers would like to invite aviators to contact one of our specialist brokers at 0861 284 284 with regards to any and all aspects of your aviation insurance needs.