Thursday afternoon Grand Central Airport and nine Skydivers and one camera person assembled at NAC's hangar for a short twenty minute flight to the University of Johannesburg's campus close to the SABC HQ and the famous Sentech tower, one of Johannesburg's most distinctive landmarks.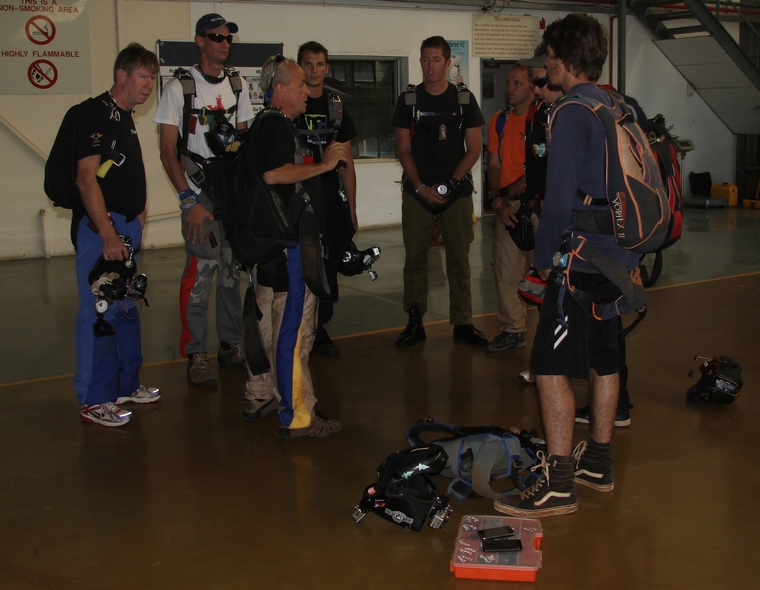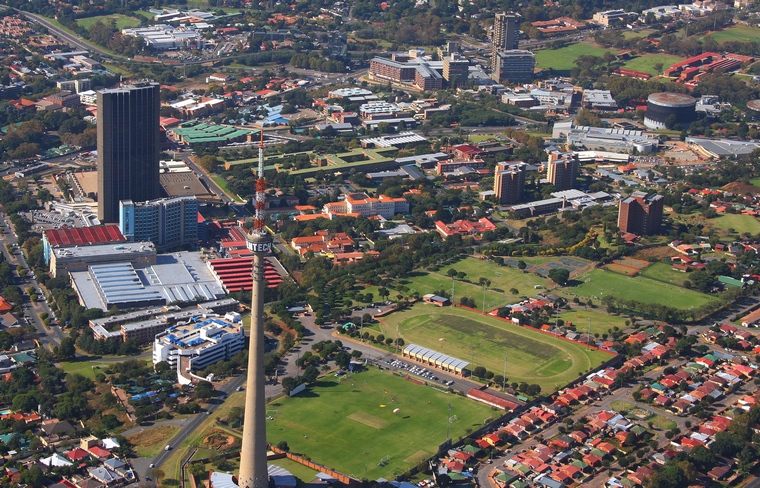 .


The reason for the flight was part of the biggest product launch in the 30-year history of AXE Deodorant. Axe is giving guys around the world the chance to own one of the coolest, most epic stories of their lives. The chance to say "I was one of the elite few with the right stuff; selected by the AXE Apollo Space Academy to travel into space."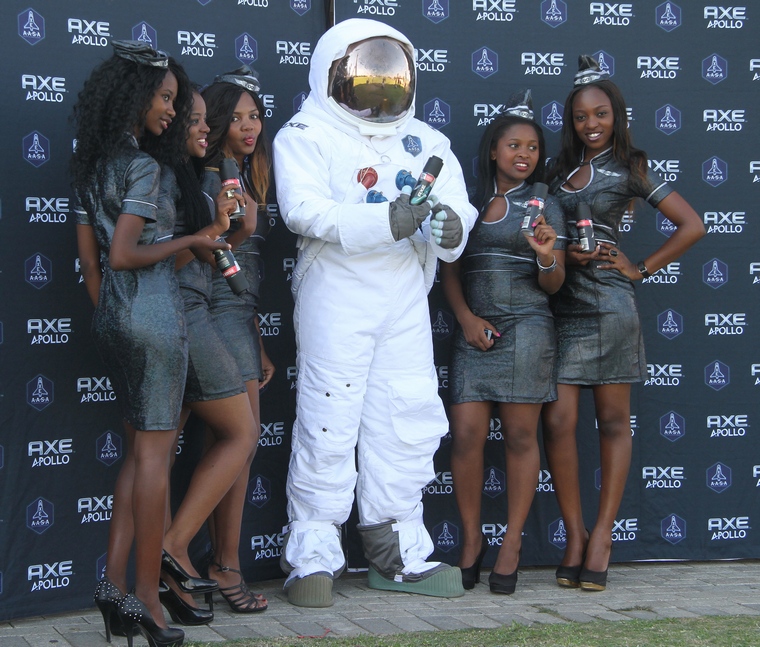 What better way is there to promote your product than by using Skydivers, without a doubt the coolest people around and to top it off to fly them to the drop zone in a Bell 205 A1, one of the coolest helicopters around.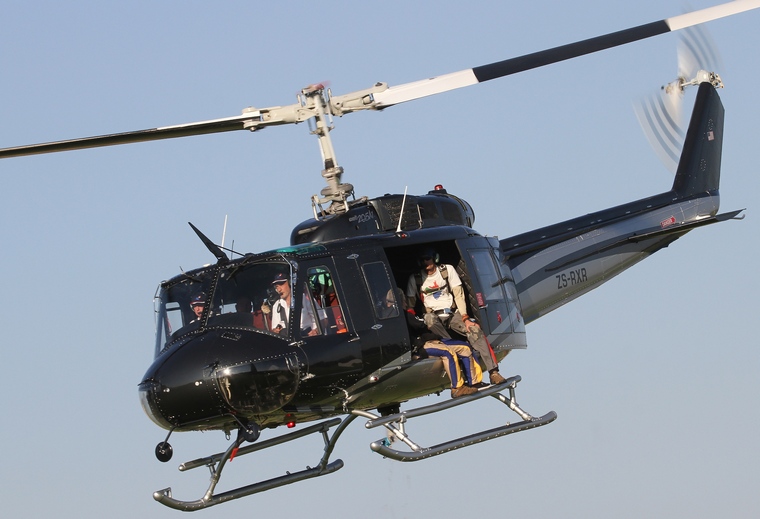 The first load was dropped almost over the Johannesburg CBD from where they flew their chutes to the drop zone at one of the university's sports fields next to the Sentech tower.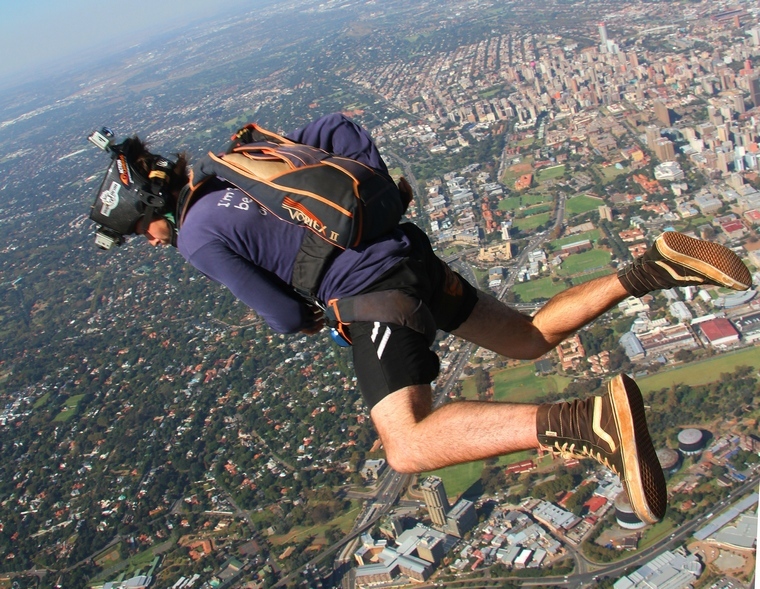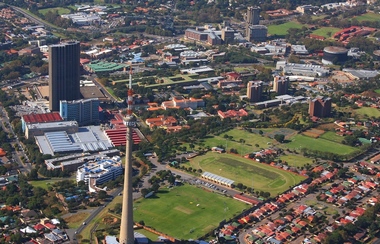 There are 30 tickets up for grabs to AXE SA Space Camp, taking place in August. The competition consists of three stages:
• Stage 1: Stand a chance to win 1 of 30 tickets to local space camp
• Stage 2: Where the 30 winners of stage 1 stand a chance to win 1 of 3 tickets to international space camp:
• Stage 3: Astronaut selection, where the 3 winners of stage 2 stand a chance to win a ticket to space.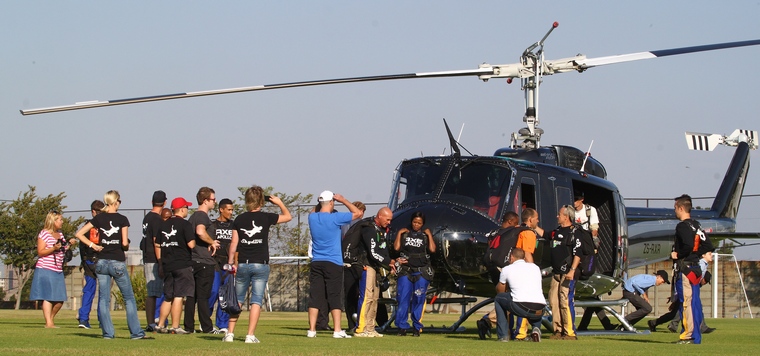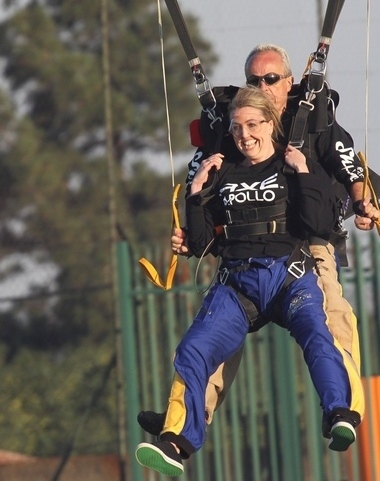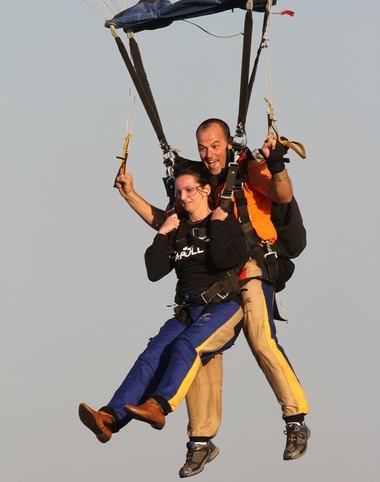 Thirty six loads consisting of mostly tandems jumps were made during the afternoon and the action was broadcast live from the field by Metro FM. The final three SA finalist will be selected to head State Side for International Space Camp and the AXE APOLLO SPACE ACADEMY (AASA) in Orlando, Florida in December 2013 to join their fellow global finalists where they will get to compete at the international Space Camp for the one ticket to SPACE!
For more information about Skydive Parys contact Steven Taylor on 072 303 9140