The 190/195 Businessliner is a development of Cessna's award winning 165 Airmaster. Planning for Cessna's entry into the five seater light personal and business aircraft started before the outbreak of WWII but was shelved until after the war and it had its first flight in 1945 with production commencing in 1947 when the first models sold for $12,750. Today, depending on condition one can except to pay between $70,000 and $150,000 for one of these finest classics ever built.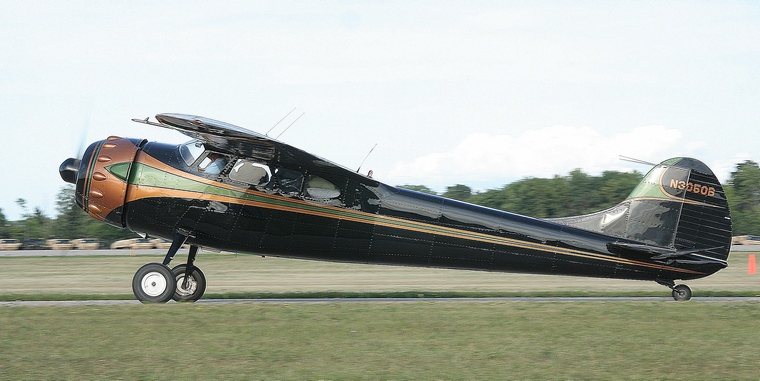 Cessna did an excellent job in designing the 190/195 series. The Businessliners stately lines that draws the crowds wherever it is displayed is of all metal construction whilst its spacious interior, useful load, relatively high cruising speed, low fuel consumption and radial engine puts it into a class of its own. Many innovations that even today are seldom found in aircraft were incorporated in the unique design. The landing lights retract into the wings when not in use, the cabin door steps retract or extend when the door is closed or opened, the pilot's side window rolls down, engaging the parking brake locks the flight controls and the tail wheel is steerable. The extremely reliable Jacobs R755-A2 Radial rated a 300 hp and fitted with a two bladed Hamilton Standard constant speed propeller swings out on its mount making engine and accessory work a pleasure.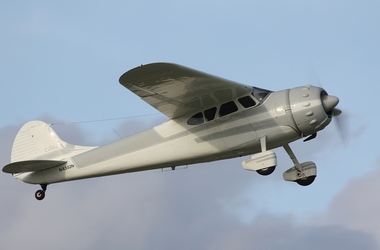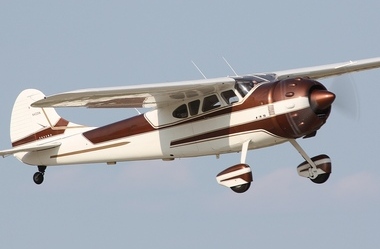 The first test flight of the 190 was conducted on the 26 December 1944 by the legendary Mort W Brown, Cessna's Production Test Pilot from 1937 to 1972. Mort passed away on the 10 September 2011 at age 103. The 190, which was certified the 1 July 1947 has the Continental W670-23 engine of 240 hp installed whilst 195 models, certified on the 12 June 1947 are powered by the Jacobs R-755-A2 Radial of 240 hp. The 195A certified in January 1950 was fitted with the Jacobs L-4MB (R-755-9) engine of 245 hp and the ultimate model, the 195B certified in March 1952 was powered by the Jacobs R-755B2 of 275 hp. This engine has been the favourite amongst owners for many years and went on the power the Businessliner until production ceased in 1954 by which time a total of 1180, including 83 Military LC-126 variants were built.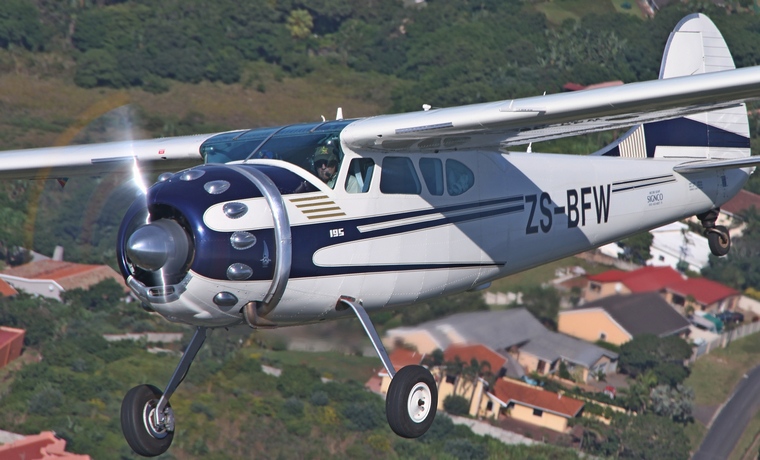 The 190/195 is no small aircraft and leaning back on its taildragger undercarriage its long sleeks lines makes it looks bigger. At 8.33 m long and 2.18 high with a wingspan of 11.02 it is just slightly smaller than the six seater Cessna 210 that is 8.59 m long, stands 2.95 high on its tricycle undercarriage and has a wingspan of 11.20 meters. The 195 cruise at 170mph compared to the 210's 222 mph, has a range of 800 miles, service ceiling of 18,300 feet and climbs at an impressive 1,200 ft/min. Weighing in at 2100 lb it has a maximum take off weight of 3,350 lb and fuel capacity of 62 gal and 5 US gallons of oil which the Jacobs Radial consumed at about two quarts per hour.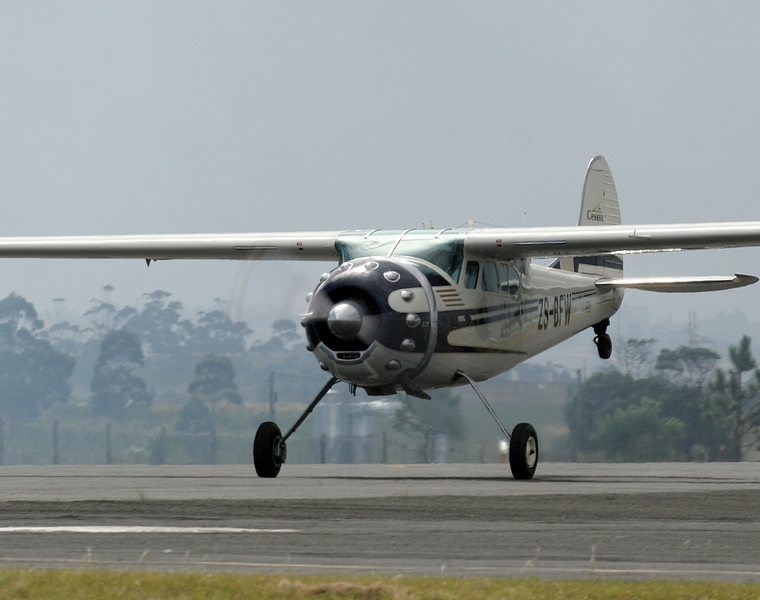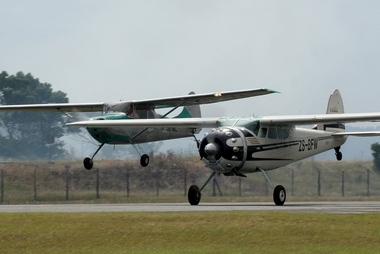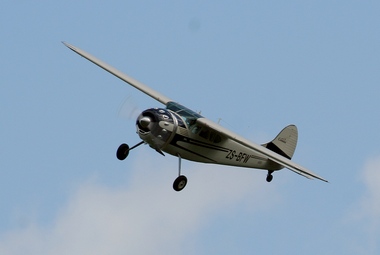 The Cessna 190 and 195's are considered "one of the finest classics ever built" by pilots and collectors alike and are much sought after on the used aircraft market. In 2008 six hundred and eighty three were still registered on the American register whilst twenty were resident in Canada. As far as can be established there is only one example in South Africa, Archie Kemp's ZS-BFW which had a incident a couple of years ago but is now again a regular visitor at aviation events.