This week in Midweek Update


Forthcoming events, John Neilon and the KZN Winter Tour, EAA Airventure 2013 preview, Springbok Classic Air Show attendance, Russian Airliner Evades Missiles, Production Sovereign Flies and Kitty Hawk Fun Rally Report.
What's happening this weekend?

11 May. FASHKOSK Fly in, Stellenbosch. E-mail polis@iafrica.com
11 May. SAAF Museum Airshow, AFB Waterkloof. E-mail: oconnormike@webmail.co.za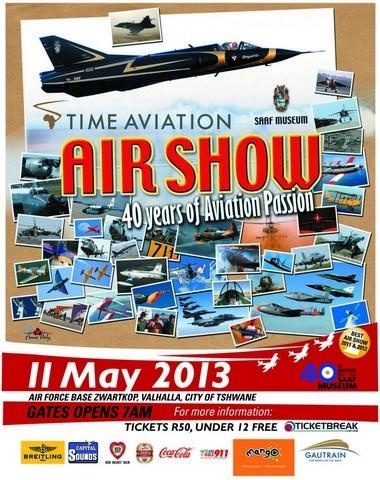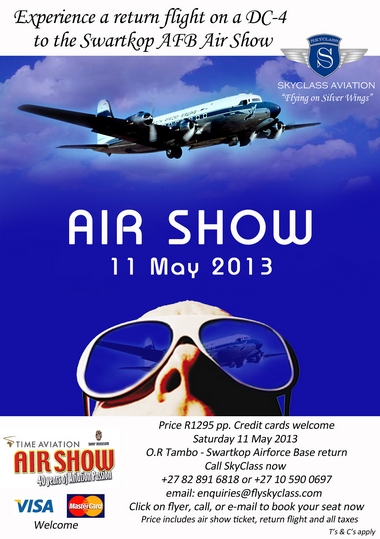 Events to diarise.

17-18 May. Botswana International Airshow. E-mail
gknipe@work.co.bw

18 May. Battlefields Fly in. E-mail
bookings@battlefieldslodge.co.za
18 & 19 May. Sports Aerobatics Free Sate Regionals, Parys. E-mail
change@mweb.co.za
22-26 May. Presidents Trophy Air Race, Oudshoorn. E-mail
roblena@mweb.co.za
25 May. Baberton Airshow. E-mail
cc@bushair.co.za
28 May. Kalahari Bundu Bash. E-mail
kalaharibundubash@gmail.com
1 June .New Castle Airshow. E-mail
johan@champ.co.za
6-8 June. Zimnavex. E-mail
henson@zol.co.zw
7-9 June. Carnarvon Mini Airshow. E-mail
andersonr@mweb.co.za
John Neilon profile Q&A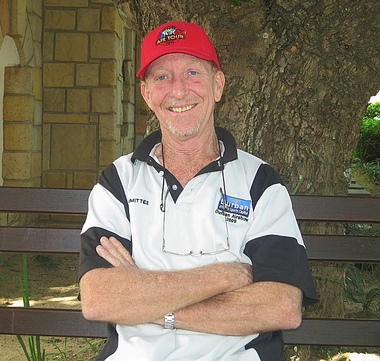 John Neilon, is one of the KZN Winter Tour organisers and has been involved with the Durban Airshow for the past 15 years. As Flight Director, John's responsibilities include putting together the adrenaline-pumping, dramatic airshows that have been entertaining spectators for years. This year sees the implementation of a brand new airshow programme and other showstopping demonstrations that will have the crowds begging for more.
How long have you been involved with the Durban Airshow and the KZN Winter Tour?
The KZN Winter Air Tour is now in its second year and I was involved with it from the inception. As for the Durban show, or the Virginia Airshow as it was called, I have been involved for some years now. I first got involved with a gentleman named Vern McWilliams about 15 years or so ago, and I've been helping ever since.
What is it about aeroplanes that excites you?
It's a lot of things. It's the noise, the smell, and the beauty of each aircraft that I enjoy. Each aircraft is so different in so many ways and appreciating the designs and work that goes into making them fly and keeping them flying excites me.
Is your career linked to the tour and flying?
No. I work for myself installing gate motors and alarm systems for a living. The airshows are a bonus.
What is the most exciting plane you have ever been in? What was the experience like?
I was working at the PE airshow last year and Meno Parsons was last to fly in the P51 Mustang (Mustang Sally). I was ramp controller and I went up to him and asked if I could sit in the back. Without hesitation he agreed as long as the Safety officer and RAASA were in agreement. I sorted that out and went for a ride with Meno and had Patrick Davidson in the other P51 Mustang (Queen of Hearts) flying in formation. Patrick broke off to go home and we continued with the show for about 10 minutes. I must admit, I'm the luckiest person around. That type of opportunity is extremely rare.
Can you fly a plane? If not would you like to? If yes, what do you love about it?
I learned to fly a long time ago. I remember those days it cost R1.00 per minute in a school trainer. That's R60.00 / hour. Nowadays you can pay more than R2000.00 per hour. I bought into a share of a Cessna 150 Aerobat so after my PPL all I did was fly aerobatics in the Aerobat. This particular aircraft was a real trainer and very underpowered, so flying her in a competition was difficult and sometimes scary. But we survived to fly the next weekend.
Do you think the idea of flying still captures people's attention like it did 50 years ago?
Most certainly. Nowadays it's more like a desk job for the airline pilots. That's why a lot of airline pilots fly in airshows, just to be able to throw the aircraft around without 350 people sitting behind you, screaming their heads off.
How are you bringing aviation to the people?
We have been mandated by the KZN government to showcase the KZN's major airports. A lot of these airports haven't had an airshow or if they did, it was ages ago. By bringing an airshow to a rural airport like Ulundi (for example), not only are we inviting pilots and friends to come to the show, (airport utilization), but we also have six to eight thousand school kids at the show. This type of exposure to the kids is great if they want to pursue a career in aviation.
Why are events such as the winter tour and the Durban Airshow so important?
It's important in a number of ways. The first is the utilization of the airfield and the services that go with the airfield, such as ATNS, Charter, Schedules, training schools, fuel sales, aircraft maintenance and sales. It also might introduce someone to flying that may never have happened if that person didn't go to the airshow. I remember the day I was introduced to flying. The Virginia flight school took a Cessna 152 to La Lucia Mall and they were selling introduction flights. I signed up and flew the very next day. I signed up at the school and continued with my PPL straight away. Ok, so the young lady who sold me the intro flight was really cute. To this day, I swear, she had nothing to do with my decision to take up flying. (Strange, I never saw her again).
What is going to be different about 2013's Durban Airshow.
We will have a greater quantity of business jets and aircraft. Not everyone wants to see aerobatics the whole day, so we are encouraging a few business jet owners to appear at the Durban and other shows to display the beauty and splendor of a sleek, fast jetliner. We are also busy securing other exciting aircraft to display as well. This year's show will also offer strong family entertainment elements including activities for the kids and some food vendors as well. It's going to be a great day out for the whole family.
Durban Airshow Tickets

Adults R100
Kids (under 12) R50
*Family of 4 R250.00
*Family of 5 R290.00
Family packages will only be available online and pre-booked.
The Durban Airshow will be preceded by six other airshows to be held throughout KwaZulu-Natal as part of the KZN Winter Air Tour.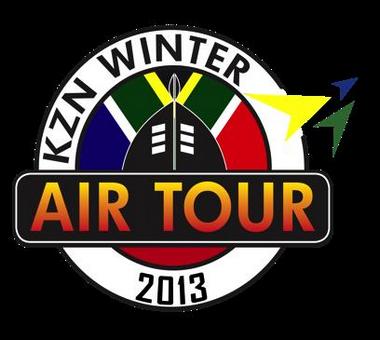 Newcastle - 1 June 2013
Mkuze - 8 June 2013
Ulundi -15 June 2013
Richards Bay - 22 June 2013
Pietermaritzburg - 29 June 2013
Margate - 6 July 2013
Durban - 13 July 2013
Don't miss out on the action. Tickets will be available at www.kznwinterairtour.co.za or can be purchased on the day. For more information email info@kznwinterairtour.co.za or visit ww.kznwinterairtour.co.za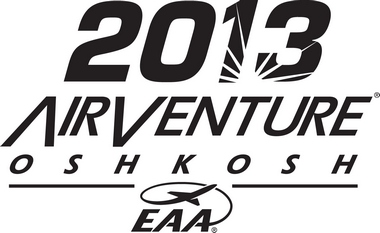 BIRD? PLANE? IT'S JETMAN AT EAA AIRVENTURE 2013!

First public U.S. flights will be in Oshkosh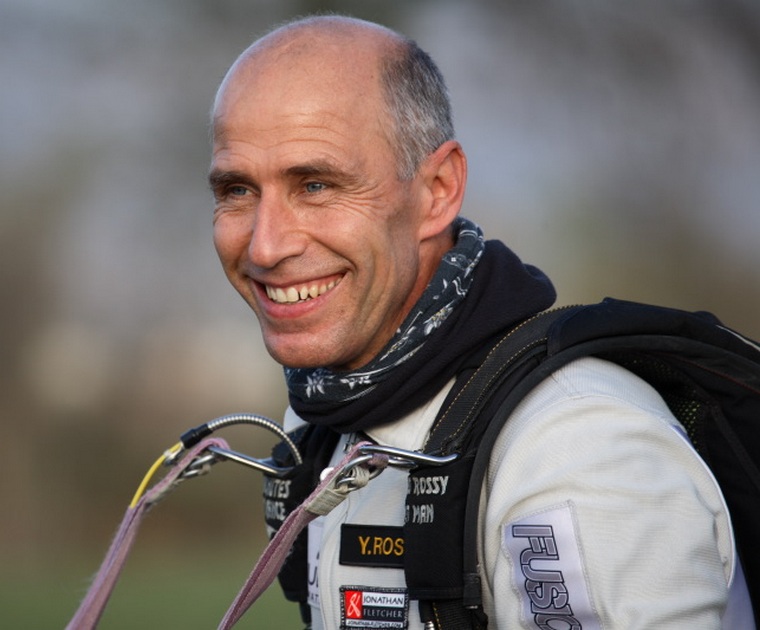 EAA AVIATION CENTER, OSHKOSH, Wis. - (May 2, 2013) - Yves "Jetman" Rossy, the world's first jet-powered man, will make his first public U.S. flights this summer at EAA AirVenture Oshkosh, showcasing the cutting edge of human flight at The World's Greatest Aviation Celebration on July 29-August 4.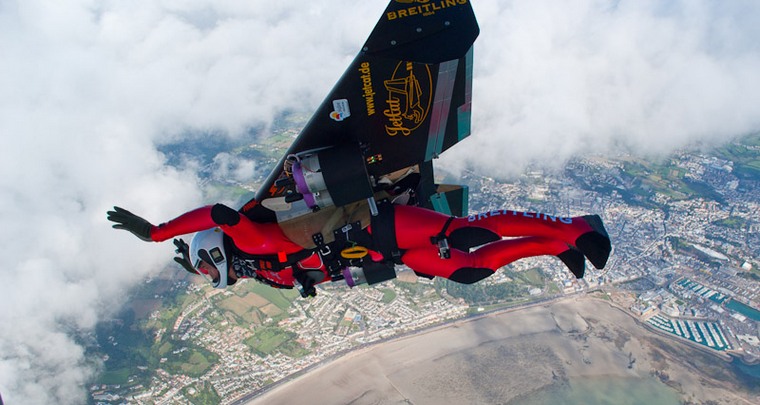 The U.S. flights are supported by Jetman's sponsor, the luxury Swiss watch manufacturer Breitling. Complete details on the AirVenture flight schedule will be announced as it is finalized. Along with the appearance at Oshkosh, Jetman will fly in the U.S. at the Reno Air Races in September. "We have eagerly followed and supported Jetman's progress and success for several years," said Jim DiMatteo, EAA's vice president of AirVenture features and attractions. "He has already been featured as our cover story in EAA Sport Aviation magazine (March 2011), so to welcome him here this summer is an exciting first and part of the unique flying world you'll see only at Oshkosh."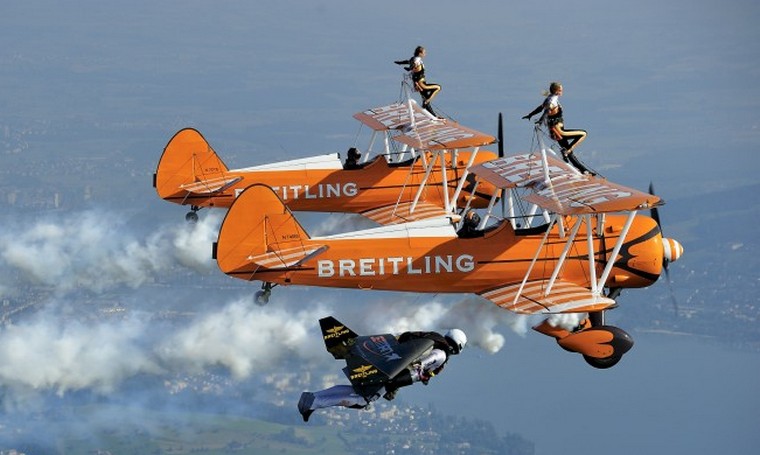 The American tour follows Jetman's successful private flight over the Grand Canyon in 2011 and numerous demonstrations in Europe. EAA assisted Rossy with the paperwork to make the U.S. flights possible. "I am excited to share my project with fellow enthusiasts and be a part of aviation's biggest gathering in the world," Rossy said from his home in Switzerland. "EAA helped me secure the experimental exhibition special airworthiness certificate for my jetwing. It will be a privilege to attend Oshkosh and demonstrate how experimental projects can push forward the boundaries of flight."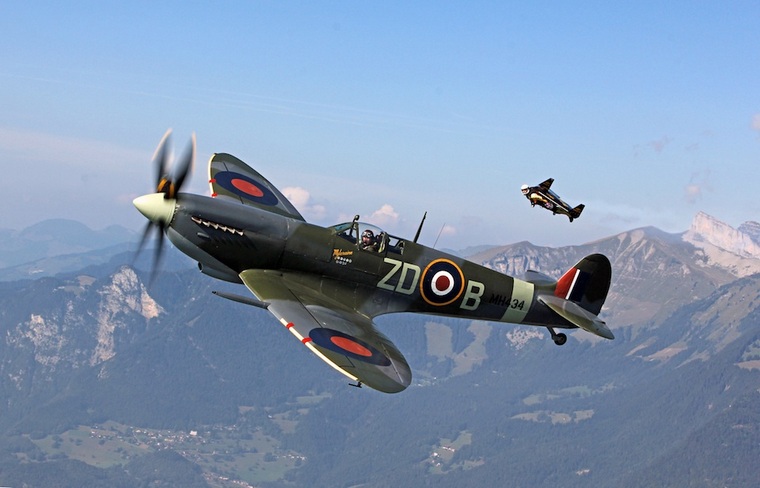 Using a carbon-Kevlar jetwing with four engines, each of which capable of a 22-kilogram thrust, the Swiss aviator is able to propel himself through the sky at upward of 150 mph, controlled by a simple throttle in his hand. The rest of the controls are left to the human fuselage - Rossy himself - who simply uses his shoulders, body, and legs to steer, pitch, and descend. This forward-thinking technology has allowed Rossy to achieve many outstanding feats since 2008, including soaring above Rio de Janeiro, completing aerobatics from the Breitling Orbiter balloon, crossing the English Channel and flying in formation with various Breitling jets, warbirds and passenger aircraft.
For Breitling, a watch brand synonymous with aviation, both the Oshkosh and Reno events are a natural fit to celebrate the past, present, and future world of flight. The watch manufacturer joined Jetman as his main sponsor in 2010 and allowed him to achieve many aviation firsts. "Breitling is honored to bring Jetman back to the United States," said Breitling U.S.A. President Thierry Prissert. "His aerobatic feats exemplify the spirit of aviation, and his never-ending dedication to air exploration enhances each event in which he performs. Jetman in flight is truly incredible and something everyone should see for themselves."
Jetman's flights will be part of AirVenture's air shows during the week. EAA AirVenture air shows are presented by Rockwell Collins.
ENCORE RETURN: CHICAGO COMES BACK TO EAA AIRVENTURE FOR JULY 29 OPENING-DAY CONCERT

Kickoff for World's Greatest Aviation Celebration presented by Ford Motor Company
EAA AVIATION CENTER, OSHKOSH, Wis. - (May 1, 2013) - One of the music world's legendary bands will be back at EAA AirVenture Oshkosh 2013, as Chicago will take the stage on Monday, July 29, for the event's popular opening-night concert. The concert, presented by Ford Motor Company, is free to all AirVenture attendees that day and will be held on Phillips 66 Plaza immediately following the July 29 afternoon air show.
"Those who were here for the opening-night concert in 2010 remember a picture-perfect summer evening in Oshkosh with Chicago playing hit after hit in front of thousands of people," said Jim DiMatteo, EAA's vice president of AirVenture features and attractions. "Chicago was one of the best-attended opening-night concerts we've ever had at AirVenture, so we're very pleased to work with Ford Motor Company to welcome this legendary band back to Oshkosh this year."
Over 40-plus years of recording, Chicago has attracted multiple generations of fans. Led by founding members Robert Lamm, Lee Loughnane, James Pankow, and Walt Parazaider, Chicago jazz-infused "rock 'n roll band with horns" sound has created hits in six different decades. That includes such classics as "Does Anybody Really Know What Time It Is?", "If You Leave Me Now", and "Hard To Say I'm Sorry." In 2008, Billboard magazine ranked Chicago, with 47 gold and platinum awards, as Number 13 on its Top 100 Artists of All Time.
"Ford is proud to be the sole automotive partner with EAA for more than a decade and pleased to enhance the experience for everyone attending EAA AirVenture Oshkosh," said Kevin Keling, North America Corporate Events Manager for Ford Motor Company. "Chicago performed a great show in 2010 and we're excited they will return for this year's opening-night concert to start a sensational week at aviation's annual reunion in Oshkosh."
In March 2013, Chicago's multi-platinum two-disc bestseller, The Very Best of Chicago, charted at No. 1 on the Billboard Catalog and Digital Catalog charts, making them the first American rock band to chart Top 40 albums in six decades. More information about Chicago is available at the band's website, as well as at its Facebook and Twitter sites.
The opening-night concert at EAA AirVenture is just one of a variety of family attractions and entertainment that are part of event. These added activities, ranging from night air shows to entertainment, are nearly all included with AirVenture admission. They are in addition to the hundreds of aviation forums and workshops, special presentations, and aviation exhibits available at Oshkosh.
Upcoming Springbok Classic Air Show attendance and Scenic Flights
Springbok Classic Air's DC-3 (ZS-NTE) will be attending the following airshows:

Saturday 11 May Swartkops
Return flight on the day, depart 06:45 from Rand, will leave Swartkops late the afternoon. Return ticket R450.00 pp.Flippie Vermeulen will be the Pilot in Command. He will be doing a display flight with the DC-3 during the airshow.

29 June 2013 10:00 - 20 minute scenic flights over Johannesburg

Route:
We depart from Hangar 5 at Rand Airport, take off and fly in a westerly direction, passing to the south of Johannesburg CBD. We then turn above Gold Reef City and head in a northerly direction with Soccer City on our left. We cross over Northcliff Ridge and then turn east, to the south of North Gate Dome, and pass to the south of Monte Casino. Then we turn south, opposite Megawatt Park, passing east of Sandton City and across Wanderers and Ellis Park before returning to Rand Airport.
01 June 2013 - Return flight to Parys Airfield Depart at 07:00, return at 13:00.

R880.00 per person (breakfast excluded) Guests can either enjoy breakfast at the airfield restaurant or plan their morning in the town.
Book your seat for the flight with Ronéll Myburgh:
Tel: Landline +27 11 824 2142; Mobile +27 82 779 9421
or E-mail:
info@springbokclassicair.co.za


Russian Airliner Evades Missiles

Russia has ordered its airlines to avoid Syrian airspace after a charter airliner with 159 passengers and eight crew aboard escaped a possible missile attack Monday. Russia Today quoted Interfax as saying the the Nordwind Airlines A320, on a flight from an Egyptian resort to Kazan in Tatarstan, was over the mountains of Syria when the crew spotted the launch of two ground-to-air missiles and took evasive action. The missiles reportedly exploded "very close" to the airliner at about 30,000 feet, but it was not damaged. The crew then asked ATC for a higher altitude and continued the trip at 33,000.
Russian officials have stopped short of calling the incident a targeted attack on the airliner but they have now banned civilian overflights of the war-torn country. Prior to the incident the government recommended airlines steer clear of Syrian airspace and most were doing so. On Tuesday the recommendation became an order. Russia is also making diplomatic inquiries to determine the exact nature of the incident and has stressed that it has no evidence to characterize it as an intentional attempt to bring the aircraft down.
Production Sovereign Flies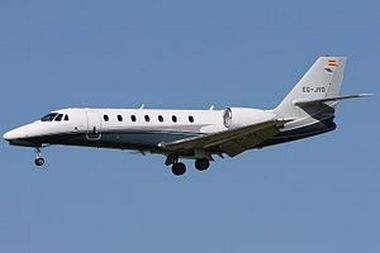 Cessna has flown the production version of its updated Sovereign mid-sized business jet and, as expected, everything went well. The two and a half hour flight tested all the systems, including the new G5000 avionics suite that includes autothrottles. "The aircraft handling characteristics and performance were exceptional, just as we had anticipated after flying more than 1,300 hours in three test flight articles. The Garmin G5000 avionics system provides a sense of control and situational awareness that any pilot will appreciate," said Matt Freund, Cessna production flight test pilot.
The new Sovereign has winglets to boost climb and short-field performance. Range is also up about 150 nm to about 3,000 nm. It will climb directly to 45,000 feet and top speed is 458 knots. First deliveries are planned for later this year.


SAPFA Kitty Hawk Rally - 28 April 2013

By Cheryl Smit
The sport of Rally Flying is aimed at improving fundamental flying skills to enable a team to navigate and handle their aircraft under Visual Meteorological Conditions (VMC) as independent of technical subsystems as possible. In other words Rally Flying enhances flying safety.
Flying Safety is achieved by:
1. Emphasizing the ability to navigate by given route instructions using basic equipment
2. Emphasizing the ability to follow a precise track while adhering closely to a timing test
(punctuality test)
3. Emphasizing the ability to perform realistic observation tasks while navigating the aircraft on a
timing test (observation test)
4.Emphasizing the ability to handle the aircraft on short and narrow landing strips
(landing test) thereby demonstrating the team's ability to perform accurately and safely.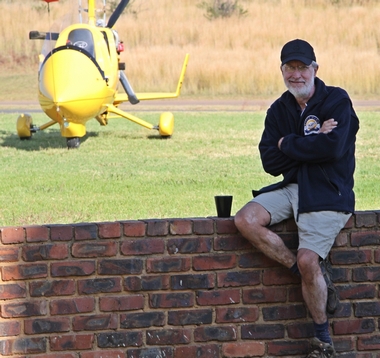 Under the watchful eye of Safety Officer Nigel Musgrave about thirty aircraft landed at Kitty Hawk on Sunday morning of which thirteen aircraft participated in the Rally the others arrived as spectators and to enjoy the scrumptious breakfast that Kitty Hawk is now famous for. The Safety briefing was held at 08h30 by Leonard Edwards and Leon Weidman whilst Leonard's wife, Jolene Edwards with registration.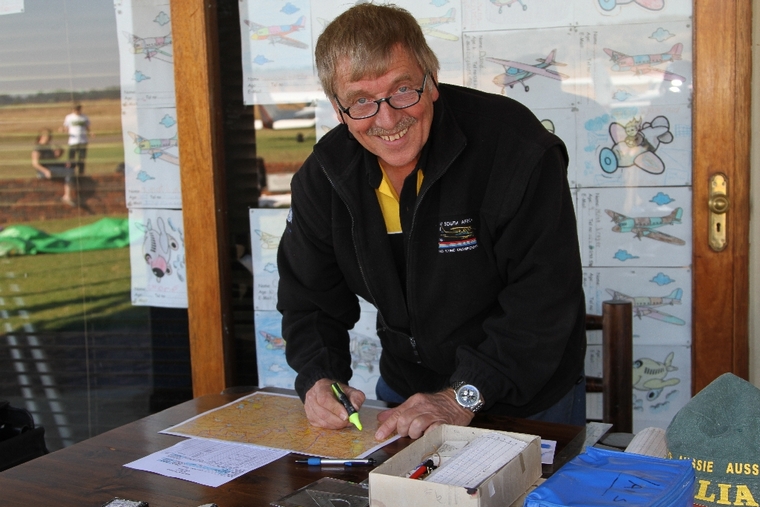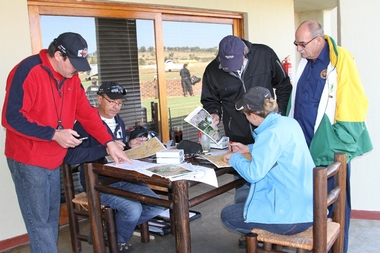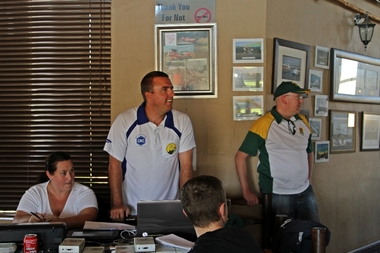 The Rally consisted of the two categories Fun/Advanced and Precision. After plotting the course, the first of the Rally planes departed at 10h30 on the 7 checkpoints and 97.85 nautical mile Rally course for the Fun/Advanced category and the 25 checkpoint race for the Precision category. The plotted course took them south of Kitty Hawk to the starting point which is close to the well-known Que Sierra motorbike venue. Then across the Bronkhorstspriut Dam out to the new power station Kusile, where they turned North on a flight path west of Witbank to the Loskop Dam Nature Reserve where they were routed back west towards Cullian and then east to the finish line at Firelaz Agricultural Holdings before landing at Kitty Hawk.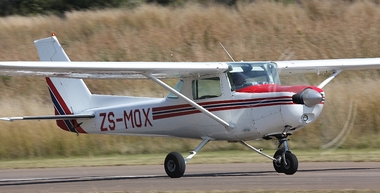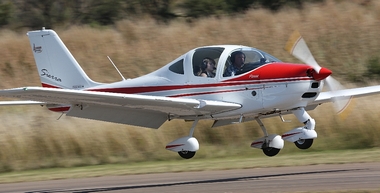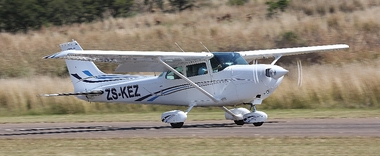 The top results for the two categories were as follows:
Precision Category
1) Adrian Pilling 231 points in ZS-MOX
2) Ron Stirk 300 points in ZS-IWD
3) Frank Eckard 430 points in ZS-MOX
4) Hans Schwebel 495 points in ZS-IWD
Fun/Advanced Category
1) J. Esser / S. Goddard 10 points in ZU-CTL
2) R. Jonkers / M. Meyer 31 points in ZS-KEZ
3) J. Smook / F. Smook 73 points in ZS-IWK
4) S. Du Plooy / F. Du Plooy 171 points in ZU-EKR
5) J. Botha / T. Davids 1142 points in ZU-FCI
6) L. Jordaan / J. Jordaan 1167 points in ZU-FMZ
7) M. Walker / I. Van Wyk 1620 points in ZU-FSA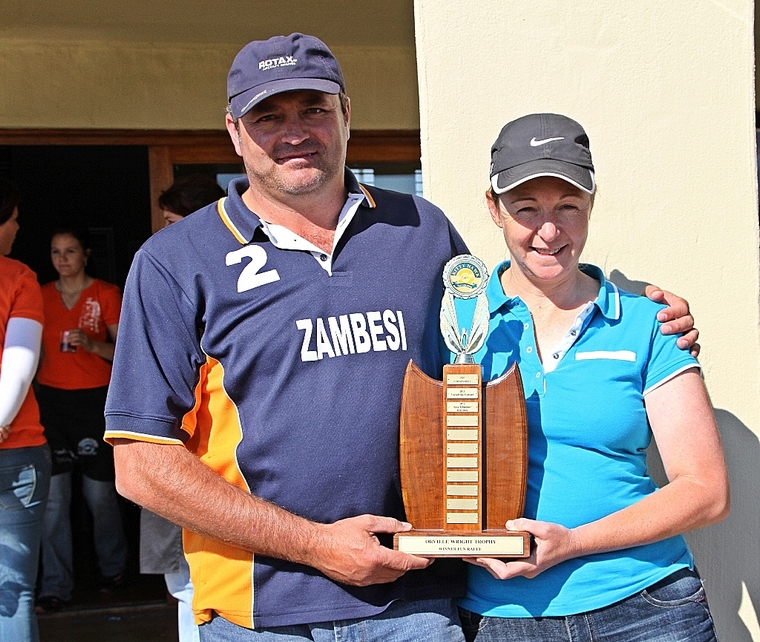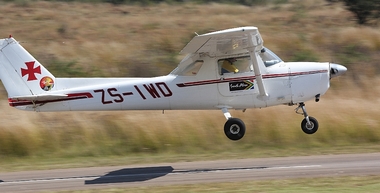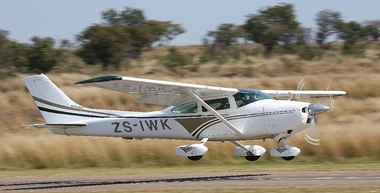 The next Rally 'The Shelia Taylor Nav Rally' has been scheduled for the 4th May at Krugersdorp. Be sure not to miss it.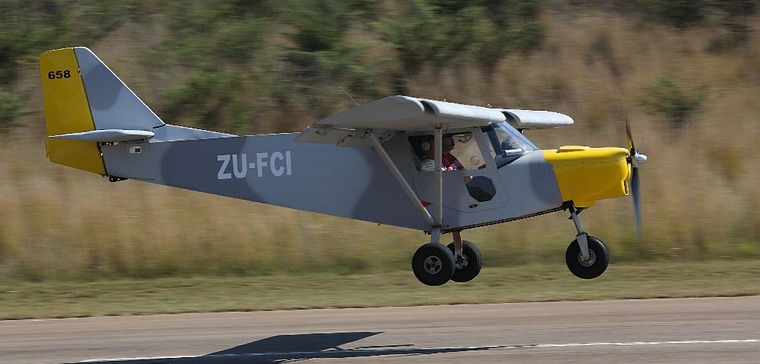 Pilot's Post now average more than 1,000 hits per day and with advertising packages of R500, R1,000, R1,500 and R2,000 per month and classified adverts at R350 makes it the most cost effective way to reach your target market. For more information phone Willie on 082 442 8815 or E-mail willieb@pilotspost.com