While the Rainbow Cheetah was a tried and trusted LSA design a decision was made to drop the aircraft model name so as to re-brand it as the "BushCat". The name BushCat was chosen as it suited the aircraft as a very capable backcountry bush plane due.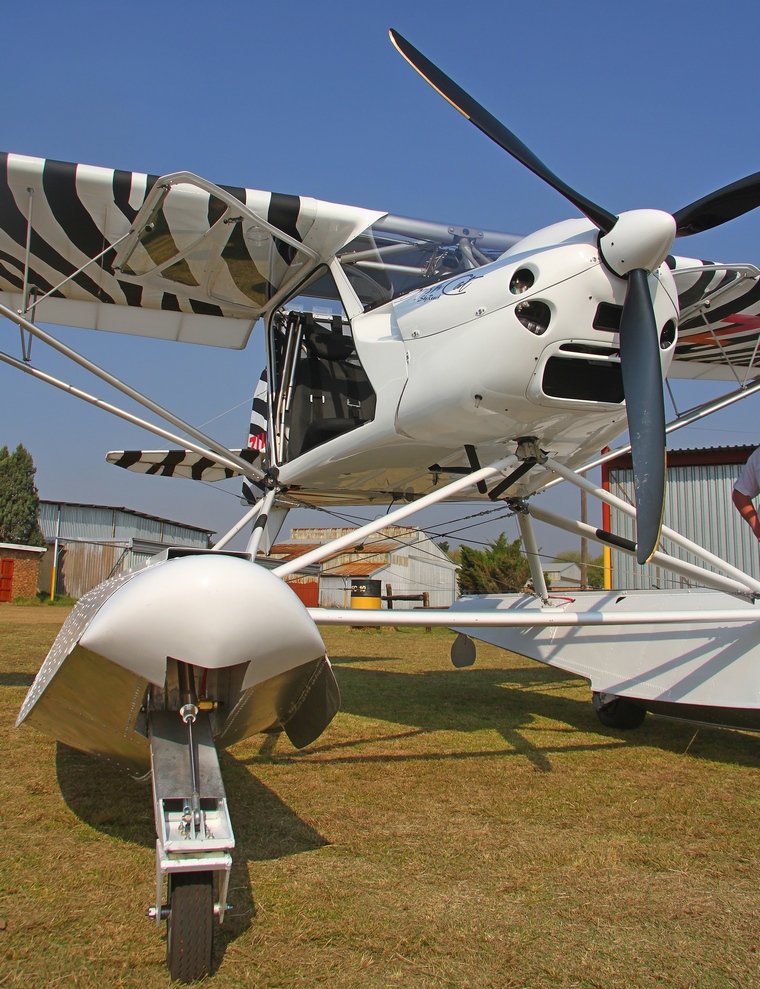 This did however not satisfy all requirements of the American Bushplane fraternity where the capability to fit floats on aircraft is almost a precondition.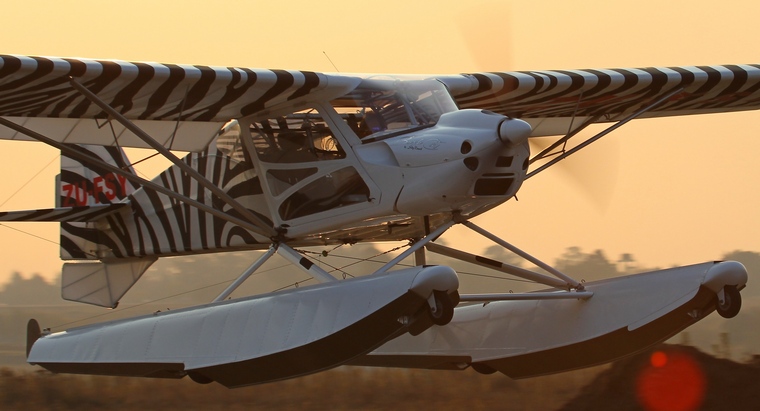 Fresh water floatplane ops within South Africa are pretty much an unmentionable as the authorities that manage our water bodies are paranoid about the spread of water hyacinth and since Skyreach already had a foothold in the American market it made sense to fit the BushCat with floats. The floats were imported from Canada and South Africa's own floatplane was born.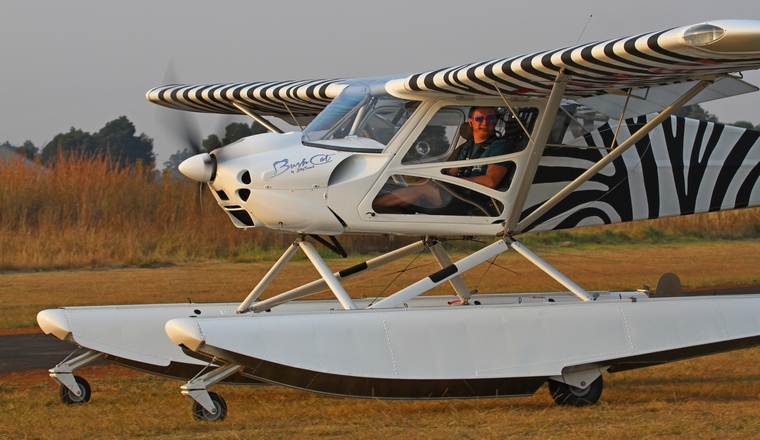 Testing is well underway and performance has exceeded expectations in every way. The cruise speed of the amphibian is just 5MPH shy of the nose wheel BushCat derivative and water trials also yielded very impressive number and general amazement at stability and ease of handling.
The Bushcat with floats will be departing our shores very soon to take pride of place in the SkyReach booth at Oshkosh 2013.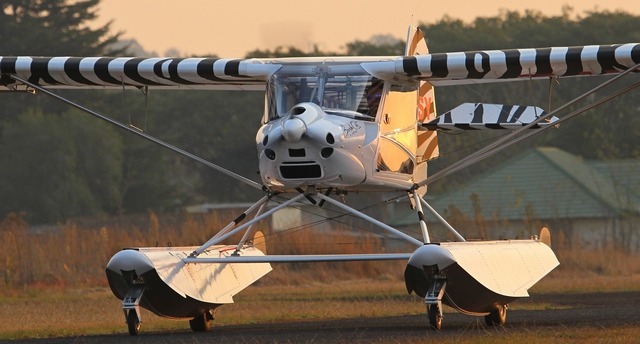 Should you wish to find out more info on BushCat or any other SkyReach products please do not hesitate to call Mike on: Cell: 071 875 2565 or E-mail him at: mike@fly-skyreach.com