Attending this event has always been high on my bucket list but I have never had the opportunity to attend. However, this year with a late change to my schedule I decided to be part of this aviation social event of the year.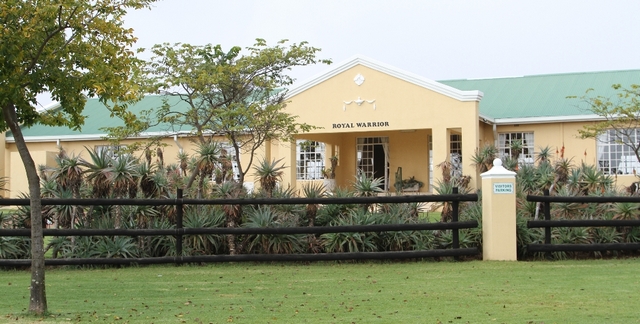 I drove in from Durban on Friday afternoon and found that due to weather only three aircraft had arrived. Those that had arrived all enjoyed a lovely Pojiekos for dinner in the Lapa and the awesome hospitality of the host Laurence Roos at the Battlefields Country Lodge. Battlefields Country Lodge
with its own private airstrip, beautiful lush gardens with swimming pool, amphitheatre surrounded by horses, game, ostriches, guinea fowl and stunning bird life is situated in Dundee and lies in the heart of the battlefields in Kwazulu Natal. One can explore Boer, Brit and Zulu battle sites at Isandlwana, Rorke's Drift and Blood River
.
The lodge is nestled in green valley's overlooking rolling hills, dams and the famous Talana hill which is the site of the first battle between the Boers and the British soldiers!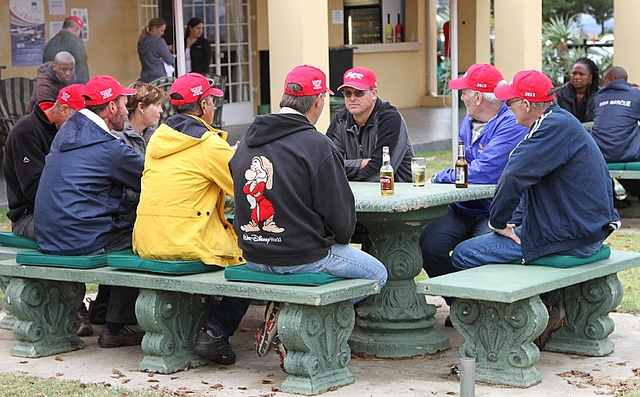 On Saturday morning the weather had still not cleared and the beautiful mountains remained covered with cloud until 09h30 resulting in a number of aircraft not being able to get through. The emergency crew arrived with the local ambulance service and fire department from Dundee all in anticipation of the first aircraft arriving.

Under the watchful eye and keen hearing of Tony Roberts the ATC for the day the first plane ZU-FSH an RV12 owned by Trevor Davids arrived from Secunda followed closely by a number of local planes. By 10h30 the clouds had lifted to 5200ft and Mary de Klerk with Thys van der Merwe in their Cessna 172 ZS-CNZ arrived.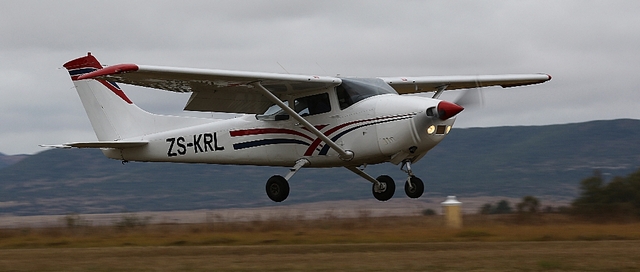 Planes continued to fly in and by 12h30 seventeen aircraft mostly of locals had landed on the airfield.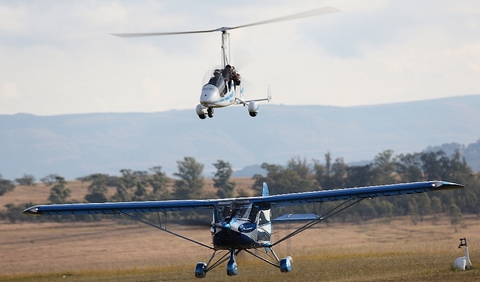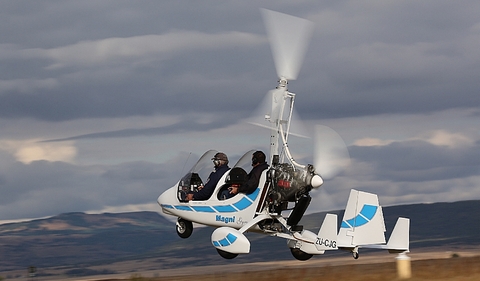 Thys van der Merwe took a group of young boys for a flight in his Cessna and they returned with huge smiles on their faces as they had not flown before. Jan Kemp in his ZS-UMX arrived from Ermelo for a quick visit, but could not stay as the weather had started to deteriorate.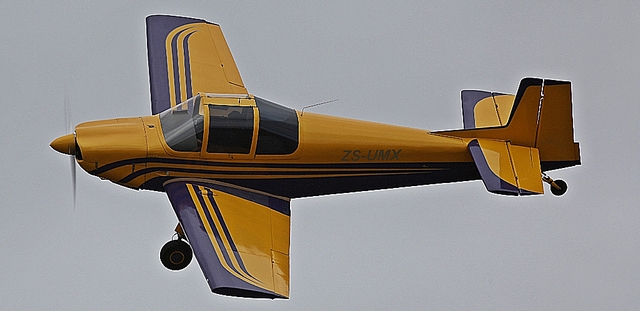 Mary de Klerk and Thys van der Merwe announced to everyone's surprise that they had tied the knot and were at Battlefields on their honeymoon.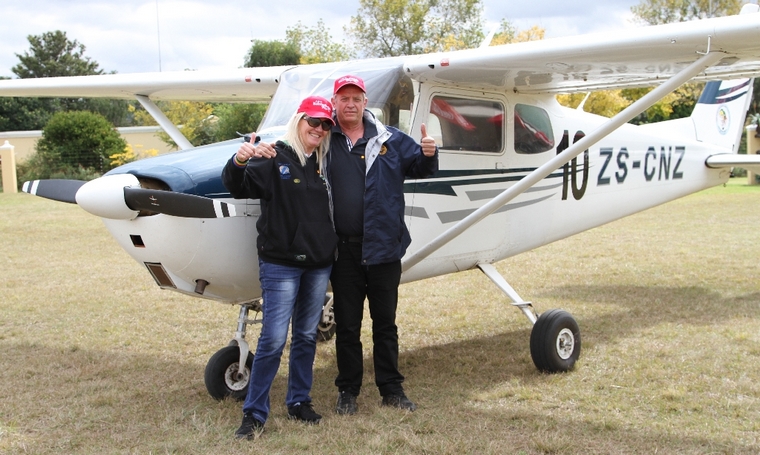 The planned afternoon flying tour of the Battlefields had to be cancelled as the weather closed in again around the mountains, which resulted in most of the local pilots leaving around 15h00.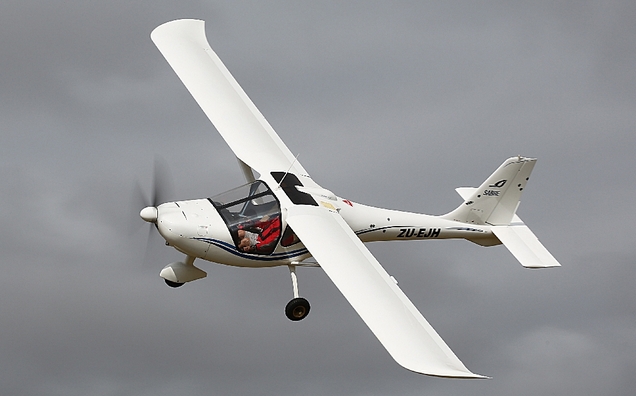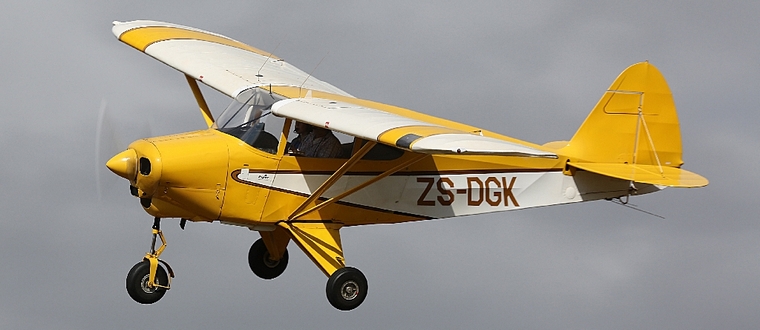 At 19h00 a country style buffet was served at the Cafť Tagati followed by a 'fines' ceremony where the remaining pilots each had to pay R20.00 for something they had done or had not done while flying in and out of the airfield during the day. One funny one was given to Reon Buitendach for flying barefoot in his Sabre ZU-EJH.
I really look forward to next year's fly in, just such a pity about the weather.