When the Canadian Warplane Heritage Museum Lancaster arrives at Oshkosh everyone is excited and filled with expectations of seeing this veteran of the Second World War during one of the afternoon displays.
Operational aircraft in World War II, when heavy losses were the order of the day, were not designed for a long life and so it was with BXF M213. A 50-Hour TBO limits the number of hours that this precious war relic, one of only two still flying, can be flown at airshows and displays. The Museum, which gets very little support from the Canadian government and relies mostly on donations, carefully schedules all flying so as to display it at as many events as it TBO limit allows. The last event of each year at which the Lancaster is displayed is Canada's Remembrance Day held on the 11 November and by the next day the inevitable strip down, inspection and where necessary, rebuilt starts.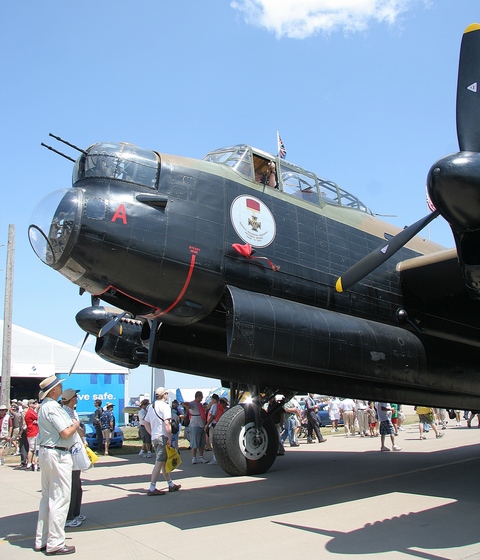 One of 430 Canadian built Lancasters the CWH Museum example was constructed in Ontario by Victory Aircraft and differs from the almost 7300 built in England by having Packard built Merlin engines, mostly American style instrumentation, Hamilton props, similar to those used on the Vought Corsair and a Frazer Nash Dorsal turret mounted slightly more forward and sporting two .50 machine guns instead of the four .30's on the British models.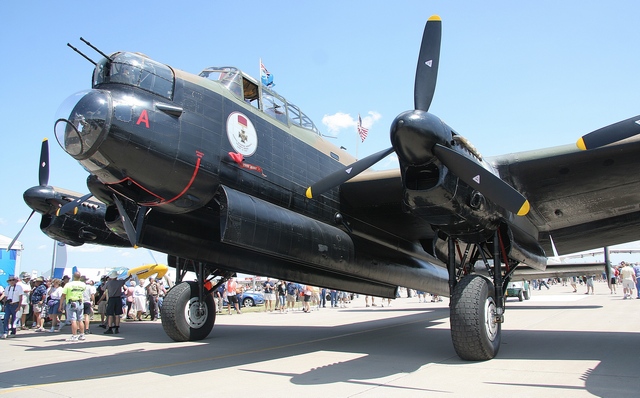 Intended for use in the Japanese Champaign BXF M213 was spared this fate and instead flew search and rescue sorties out of Newfoundland until 1963 when she was withdrawn from active service with over 4,000 hours on the airframe. The intervention of The Royal Canadian Legion saved her from being sold as scrap metal and in 1978 she was purchased as a static exhibit by the museum and after a restoration lasting ten years she again flew in 1988.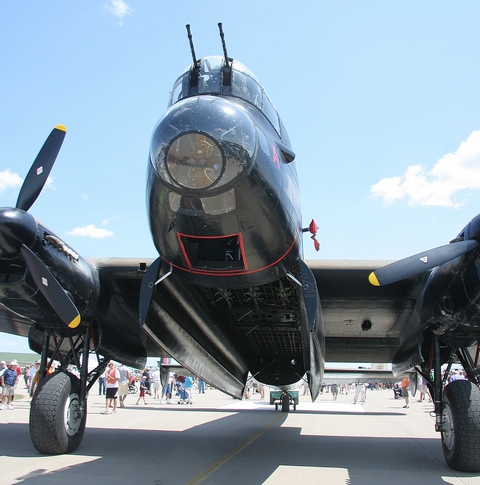 Thousands of Canadians flew during the war, both in the RAF and the RCAF, scores giving their lives and it is to one of these brave young men, Pilot Officer Andrew Mynarski that the CWH Museum Lancaster is dedicated too. Mynarski was the pilot of a Lancaster, KB726 VR-A, when a German night fighter attacked it during a bombing mission. His own clothes on fire and with his aircraft out of control and plunging earthwards he could have bailed out but instead tried to free the rear gunner. Miraculously the rear gunner survived to relate the story. Mynarski however did not and was posthumously awarded the VC.