Kitplanes for Africa began producing the Bushbaby in 1994. The initial aircraft was modelled on the popular and very successful Kitfox 4. The fuselage is constructed from tig welded tubular SAE1010 steel. Seating is dual, side by side with both seats having access to all engine and flight controls. Fuel capacity is 100 litres in the wings and a 5 litre header tank.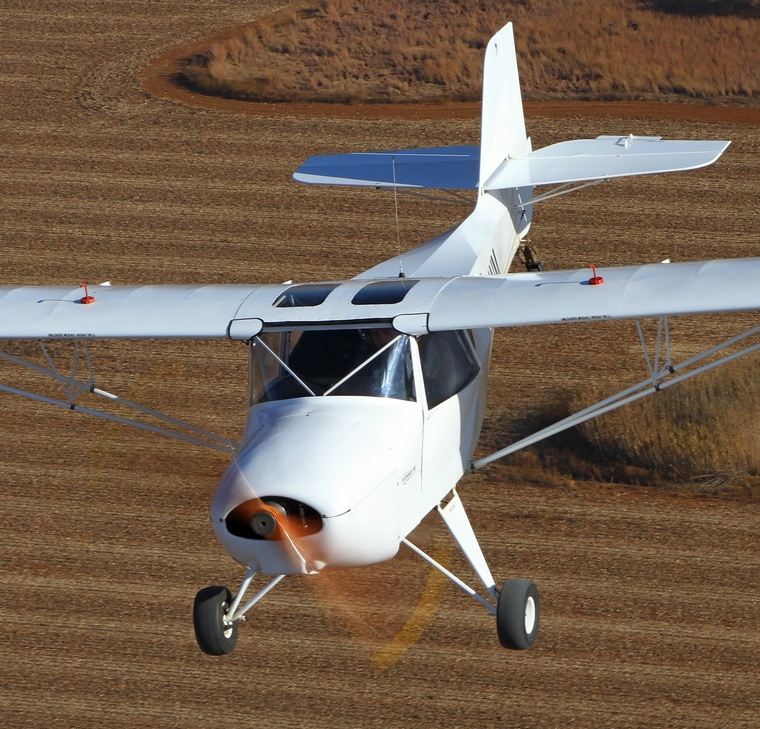 In 2003 the airframe benefited from some significant upgrades and the Explorer was born. Structural changes to the fuselage and spar carry-through truss allowed a higher maximum takeoff weight of 600kgs, the cockpit was widened, the roof truss raised, the vertical fin including rudder raised and widened.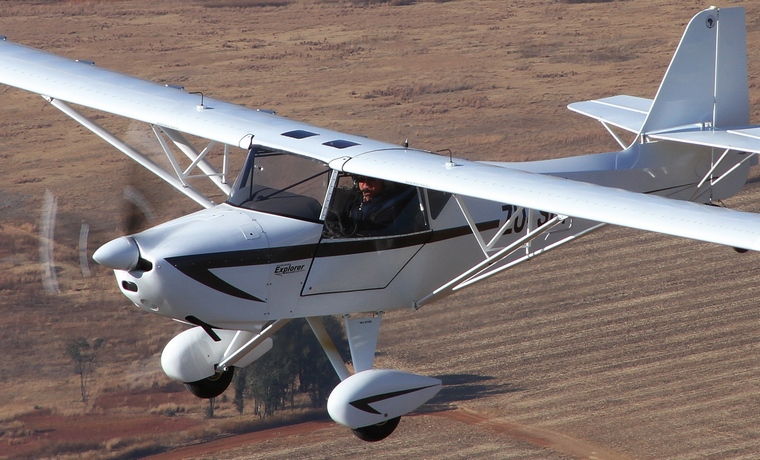 In 2008 the Safari was developed and like the Explorer this is also a further development of the original Bushbaby. The Safari has an 8 inch wider cockpit and firewall, longer fuselage, higher tail fin, larger elevator and rudder. Upon final type acceptance it is expected that the MAUW weight for the Safari will be 700kgs. All 3 models use exactly the same wing though the Safari has the lift strut attachment some 300mm further outboard.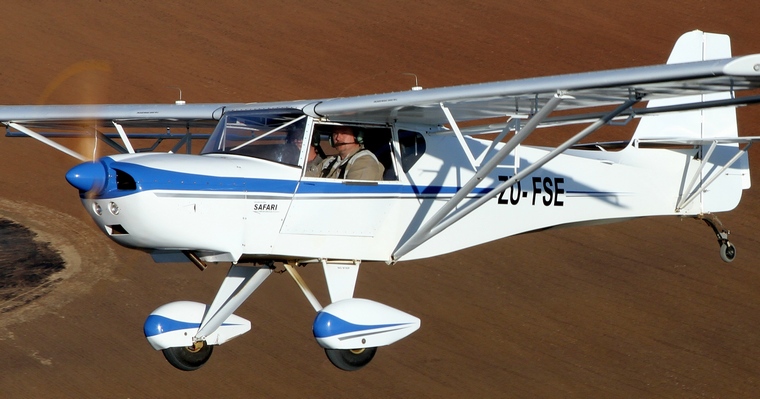 For more information go to:
www.fun2fly.co.za
or contact Stephan at: Telephone : +27 (0) 82 601 8970 or E-Mail : info at fun2fly.co.za. Kitplanes are based at Petit Airfield (FARA)