Contents


1. Editor's Message
2. Today's student pilot is tomorrow's commercial captain
3. Hazard, Incident and Accident Statistics
4. Henley/Global Training
5. How volcanoes and airplanes offer lessons for risk taking
6. Ramp Safety
7. Demand for civil aircraft is booming. Who will supply them?
8. ERP/AEMS
9. Operation migration needs aircraft support
10. News from Jo'burg Airports
11. Commercial Airlines/Airports Information
12. Security/Safety Tip of the Month
13. Advertisements
14. Finale



1. EDITOR'S MESSAGE




Welcome to this 27th Issue of GAC UPDATE. On the 15th June Global Aviation Consultants sponsored its usual table and race number 5 at the South African Air Force Association (SAAFA) Race Day at Turfontein Race Course in Johannesburg. Much fun was had by one and all, but it was also made clear that the purpose of the event was to raise much needed funds for those who are reliant on the SAAFA. Anyone wishing to make a donation can do so at SA Air Force Assoc (Jhb Branch), Standard Bank, Bedford Gardens, Bank Code 018305 and the account number 022 605 568.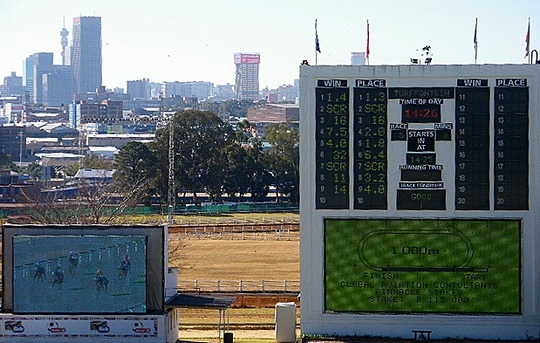 In Issue 28 we will be looking at the training of student pilots, both fixed and rotor wing, here in Africa with the thought that today's improperly trained pilot is indeed tomorrow's heavy jet Captain.
Vivienne Sandercock

2.'LEAST SAFE' AIRCRAFT MODELS REVEALED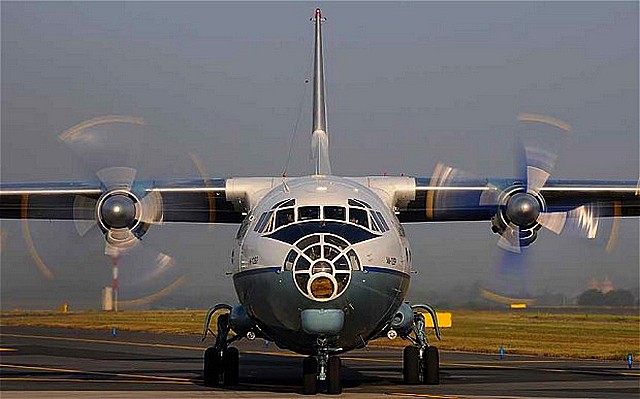 The world's 'least safe' aircraft models, based on an analysis of air crash statistics from the past decade, have been revealed. "The crash records of aircraft that dominated the 1970s and 1980s but are no longer in passenger service are irrelevant today," said Geoffrey Thomas, editor of Airline-Rating.com. "We only looked at aircraft that are carrying passengers in 2013."
The website AirlineRatings.com urged travellers to steer clear of four models in particular - the LET410, the Antonov AN-12, the Ilyushin Il-76, and the CASA C-212.The LET410, for example, has been involved in at least 20 fatal crashes since 2003, according to its research, while the Ilyushin Il-76 and the Antonov AN-12 have each been involved in 17.
The LET410 - introduced in 1970 - is still used by around a dozen airlines, including four in Brazil, three in Honduras, two in the Philippines, two in Russia, and two in Hungary. Citywing, based in the Isle of Man, also uses four LET410s, leased from the Czech carrier Van Air Europe.
The Antonov AN-12 is currently used by Egyptair, Iraqi Airways, and Russia's Aeroflot, among others.
A handful of airlines count the CASA C-212 among their fleet, including Bering Air and Bighorn Airways in the US, while the Ilyushin Il-76 is now largely used for transporting cargo.
Of the 55 models analysed by AirlineRatings.com, the safest were deemed to be Boeing's 777, 717, 787 and 767/757, the Airbus A380 and A340, the Embraer 135/145, and CRJ 700/1000 - none of which have ever been involved in a fatal accident. He added: "We have used the Boeing database which is an industry standard and supplemented that with our own records and those of Aviation-Safety.net and Ascend. The survey also ignores piston-powered planes and those smaller aircraft used mainly for charter work."
Aircraft Type Number of fatal crashes Aircraft Type Number of fatal crashes



LET 410 20 Ilyushin 72 17
Twin Otter 18 Antonov AN-12 17
CASA 212 11 DC-9/MD80 10
B737-100 / 700 10 Antonov 28 8
Antonov 32 7 Tupolev 154 7
http://www.telegraph.co.uk/travel/travelnews/10129805/Least-safe-aircraft-models-revealed.html
3. HAZARD, INCIDENT AND ACCIDENT REPORTS



FIXED WING ACCIDENTS IN AFRICA - 2013



DATE TYPE FATALITIES LOCATION
01 Jan Aeroprakt A-22 FoxBat 2 Phalaborwa Airport, Limpopo, RSA
10 Jan Windlass Aquilla 2 R304, near Klipheuwel, WC, RSA
17 Jan CASA 212 0 AFB Bloemfontein, Tempe Airfield, RSA
03 Feb Jabiru SPT 0 N4 Motorway, South of Witbank, MP, RSA
05 Feb Cessna 0 East African Aviation Academy, Soroti, Uganda
05 Feb Light Aircraft 3 Niamey Airport, Niger
11 Feb Military 3 crew & 6 pax Monrovia, Liberia
23 Feb B733 0 RWY26L, Muscat, Oman
24 Feb Aeroprakt A-22 FoxBat 2 Initial climb out from Nanyuki Civil Airstrip, Kenya
28 Feb A321 0 Hurghada, Egypt
03 Mar Rally 2 Remote part of Namibia
04 Mar Fokker 50 5 Goma, Democratic Republic of Congo
18 Mar MIL 1 500km N of Nouakchott, near Aoujeft, Mauritania
07 Apr B1900 1 In the area of the Gulf of Guinea
16 Apr Tiger Moth 2 Modimola Dam in Mmabatho, NW, RSA
13 Apr MT7 1 200 metres short of the runway at Arusha, Tanzania
27 Apr Cessna 152 1 Worcester, WC, RSA
6 May Alpha Jet 2 Dargol Village, 60km west of Niamey, Niger
9 May Military TBA UNK but confirmed Port Harcourt, Nigeria
06 Jun Dromader Fire Bomber 1 Piet Retief, MP, RSA
10 Jun Military Aircraft UNK but confirmed 1 km from Ngaoundere (Adamaoua Airport) Cameroon.
21 Jun Cessna 182 2 Close to Rand Airport (FAGM), GP, RSA
03 Jul
Embraer Bandeirante
2Francistown, Botswana
Source, amongst others, PlaneCrash info.com; News24, Aviation Herald, Flight Safety Information
ROTOR WING ACCIDENTS IN AFRICA - 2013




DATE TYPE FATAL ITIES LOCATION
18 Jan Bell 47G 3B.1 0 Hibberdene, KZN, RSA
07 Feb RH44 0 S 25° 49' 40"E 028° 13' 15, Kestell, FS, RSA
9 Mar MIL 2 35km from Bukavu, S Kivu Province, DRC
12 Mar Z9 1 Lusaka City Airport, Lusaka, Zambia
23 Mar Bell 206B 0 Mayors Walk, Pietermaritzburg, KZN, RSA
30 Mar Agusta A109 5 Kruger Park, South Africa (on rhino protection)
04 Apr RH44 1 Alongside N1 Nylstroom, Limpopo, RSA
05 Apr MIL 0 Nr US Embassy, Tunis, Tunisia
12 Apr MIL 5 Nr Ouro Modi, 56km southeast of Sevare, Mali
23 Apr RH44 4 Sondagskraal, nr Schoemanskloof near Nelspruit MP, RSA
31 May Military Helicopter 9 Abu Kershola, north east of South Kordofan State, Sudan.
06 June Military Training Helicopter 2 Damazin Town, Blue Nile State, Sudan
ACCIDENTS/INCIDENTS REPORTED TO THE SA CAA - MAY 2013
REF DATE TYPE LOCATION FATALITIES CIRCUMSTANCES TYPE OF OP
9171 13 May RH44 Alldays, Limpopo RSA 0 Engine failure after take-off (refuelled from drums) forced landing on a road near Alldays, main rotor blades severed the tail boom on landing. PVT
9177 25 May RAF2000 Gyro Niewoudtsville, NC, RSA 1 Gyro-copter crashed under unknown circumstances. PVT
9180 31 May RAF2000 Gyro Avontuur Private Airstrip, WC, RSA 0 Pilot lost directional control during the take-off roll due to a sudden cross wind and veered off the runway and nosed over in the process. PVT
0976 02 May Piper J3C-65 Margate Aerodrome, KZN, RSA 0 Ground loop on landing runway 05 at Margate aerodrome - left wing tip struck the ground. PVT
0977 05 May Piper PA-28-235 Brakpan, GP, RSA 0 Pilot landed hard at Brakpan nose gear collapsed, propeller struck the runway surface and left main gear sustained damage. PVT
0978 09 May DC-3 Port Elizabeth Airport, EC, RSA 0 No. 2 engine fire during taxi after landing at FAPE at night. Cargo
9170 11 May Beech 58 Wonderboom Aerodrome, GP, RSA 0 During landing runway 06 at FAWB the nose wheel collapsed and the propellers struck the runway surface. PVT
9172 13 May Sling Koster Aerodrome, NW, RSA 0 During landing the left main gear broke off and the left wing and propeller struck the runway surface. PVT
0979 14 May Beech 200 Kabul Aerodrome, Afghanistan 0 Nose landing gear failed to extend prior to landing, aircraft was landed with the nose gear retracted. Cargo
0980 18 May Cirrus SR22 Upington, NC, RSA 0 Propeller over speed in-flight pilot had to close the throttle and a forced landing followed in the sand dunes north of Upington. PVT
9173 23 May Piper PA-28-180 Lydenburg, MP, RSA 0 Aircraft crashed on top of trees in mountainous terrain near Lydenburg. PVT
9174 24 May Mooney M20E Heidelberg, GP, RSA 0 Aircraft landed short of the runway at Heidelberg following an engine failure in-flight (crankshaft failed). PVT
9175 24 May Windlass Trike Jock of the Bushveld Aerodrome, MP, RSA 0 Pilot lost directional control during attempted go-around collided with aerodrome perimeter fence. PVT
9176 25 May BD-4C Oudtshoorn, WC, RSA 0 Main undercarriage collapsed during the landing roll runway 04 at Oudtshoorn (SP Race), propeller struck the runway surface. PVT
9178 29 May Cessna 182T Gauteng Fly Inn, GP, RSA 0 Pilot landed runway 06 at Fly Inn but touched down deep in cross wind conditions, he allowed the a/c to stall prior to touchdown and landed hard on nose PVT
9179 31 May Piper PA-28-140 Port Alfred, EC, RSA 0 Pilot lost directional control during landing runway 06 at FAPA veered off the runway to the left, nose landing gear broke off. TRNG
F
IXED WING INCIDENTS AND HAZARDS REPORTED TO GAC - JUNE 2013
TYPE DATE A/C TYPE LOCATION FATAL ITIES CIRCUMSTANCES OP TYPE
INC 29 May A320 O. R. Tambo Airport, GP, RSA 0 Bird Strike on approach cracked a flight deck window which grounded the a/c. COM
INC 03 Jun BE20 Lanseria Airport, GP, RSA 0 A/C landed with gear improperly deployed PVT
INC 06 Jun BizJet Rand Airport, GP, RSA 0 Access panel opened during take-off run. Take-off safely aborted. COM
INC 06 Jun Cessna 172 Rand Airport, GP, RSA 0 ATC reported that aircraft departed runway. Aircraft and crew safe. PVT
HAZ 06 Jun Cessna 182 Rand Airport, GP, RSA 0 Pilot ( from FATP) lost sight of field and strayed into CTR PVT
HAZ 06 Jun Samba Rand Airport, GP, RSA 0 Pilot( from FABM) flew too wide on downwind PVT
INC 10 Jun Cessna 152 Rand Airport, GP, RSA 0 Pilot reported a loss of power and safely aborted the take-off.
HAZ 11 Jun Car Rand Airport, GP, RSA 0 Speeding while driving on airside. Driver cautioned. N/A
HAZ 12 Jun Cessna 210 Rand Airport, GP, RSA 0 Pilot (operating out of FAGM) entered the CTR to the south PVT
HAS 13 Jun Beech Bonanza Rand Airport, GP, RSA 0 Binding brake after landing PVT
INC 13 Jun Cessna 172 Rand Airport, GP, RSA 0 PIC reported an electrical failure. A safe landing was made on R/W 11 TRNG
INC 14 Jun A340-600 Frankfurt Airport, Germany (Destination O R Tambo, GP, RSA) 0 A/C burst tyres on take-off from FRA and landed successfully at FAOR with AR&FFS in attendance on 15 Jun COM
HAZ 14 Jun Cessna 172 Rand Airport, GP, RSA Aircraft taxiing too fast. PVT
INC 15 Jun B777-300 (African Operator) En-route Cairo, Egypt to JFK, USA at FL320 over the North Sea about 260nm east northeast of Prestwick, Scotland 0 The crew reported finding a threatening note in one of the lavatories which said someone on board would set the a/c on fire. While the crew set course to divert to Prestwick, the RAF scrambled fighter jets to escort the aircraft to Prestwick. The a/c landed safely on Prestwick's RWY13 about 55 minutes later and taxied to a remote area, where passengers disembarked and were taken to the terminal. Nothing found. COM
INC 19 Jun T28 Trojan Rand Airport, GP, RSA 0 PIC reported possible u/c fault. A safe landing was made on R/W 11 PVT
HAZ 20 Jun SR22 Cirrus Rand Airport, GP, RSA 0 Pilot(from (FATP) did not comply with ATC instruction PVT
ACC 21 Jun Cessna 182 Rand Airport, GP, RSA 2 Fatal accident. Aircraft crashed onto open ground North of the golf course after taking off on R/W 35. PVT
HAZ 27 Jun Piper Arrow Rand Airport, GP, RSA 0 JHB TWR advised the (FAGM based) aircraft entered the CTR while on base leg for R/W 29 TRNG
HAZ 28 Jun SR22 Cirrus Rand Airport, GP, RSA 0 Pilot (from FANC) entered the CTR to the South. PVT
ROTOR INCIDENTS AND HAZARDS REPORTED TO GAC - JUNE2013
IINC HAZ DATE A/C TYPE LOCATION FATALITIES CIRCUMSTANCES TYPE OF OP
INC 14 June RH44 Overhead Germiston, GP, RSA 0 Photographer stuck his head out of the RH44, before it had slowed down, to take pictures when his headset was ripped off on one side and disintegrated. The jack was still plugged in. COM
INC 17 June Bell 206 Near Karatina Town, Nyeri County, Kenya 0 Pilot was forced to make a landing alongside the Nyeri-Nairobi highway due to bad weather COM
AERODROME HAZARDS, INCIDENTS AND ACCIDENTS




TYPE DATE AERODROME HAZARD, INCIDENT OR ACCIDENT DESCRIPTION



HAZ All El Geneina, North Sudan Unfenced rwy giving rise to multifarious rwy incursions by donkeys and other wild life
HAZ May Goma, Democratic Republic of Congo Bird hazard giving rise to a threat of bird strikes
HAZ June Goma, Democratic Republic of Congo Volcanic Eruption risk. Volcano monitoring station is shut down due to rebel activity causing serious threat to the scientists lives.
HAZ May Cape Town Heliport, RSA Bird hazard giving rise to a threat of bird strikes
HAZ May Abidjan, Cote d'Ivoire Bird Hazard (Hawk/Kyte) on threshold of RWY 21 giving rise to a threat of bird strikes.
HAZ All Rand Airport GF, RSA Fixed wing a/c doing acrobatics in the Helicopter GF area.
HAZ May Jun Cape Town, FACT, RSA ILS out of commission as it is being relocated during RWY upgrade project
HAZ Jul Entebbe Airport, Uganda ILS on RWY17 out of commission 01-23 July 2013



4. HENLEY/GLOBAL AVIATION TRAINING


Should you wish to make a booking for any of these courses please contact Candice on 011 024 5446 or by email to
candice@gaconsultants.net



DATES COURSE LECTURER COST EXCL. VAT PER DELEGATE
08 Jul 2013 Recurrent Crew Resource Management Verity Wallace R 950=00
08 Jul 2013 Recurrent Dangerous Goods Verity Wallace R 750=00
08-12 Jul 2013 Integrated Safety Officer Course Various R 5,130=00
22-23 Jul 2013 Human Factors / Initial CRM Dr. Joel Hughes R 2,100=00
29-30 Jul 2013 Quality Assurance Auditor Course Dan Drew R 2,100=00
05Aug 2013 Recurrent Crew Resource Management Verity Wallace R 950=00
05 Aug 2013 Recurrent Dangerous Goods Verity Wallace R 750=00
12-13 Aug 2013 Human Factors (MRM) / Initial CRM Dr. Joel Hughes R 2,100=00
19-20 Aug 2013 Quality Assurance Auditor Course Dan Drew R 2,100=00
Note: Cost per delegate includes all training materials, refreshments, lunch and parking
Note: Attendees paying in cash on the day are eligible for a 10% discount
Note: Both Recurrent CRM and Dangerous Goods Training Courses are available upon request - even at short notice.
Need Emergency Response Training?
See GAC Update:
8. Emergency Response Planning
or contact Rethea on
rethea.mitchell@blakeemergency.com
First Aid and the Law
. 'As in any situation, people at work can be injured on the job or take ill suddenly, so it's important that you have an action plan for your employees to receive immediate attention. For more information, please contact
candice@gaconsultants.net
5. HOW VOLCANOES AND AIRPLANES OFFER LESSONS FOR RISK TAKING



Whilst this article is about the volcanic eruption in Iceland in 2010 it has relevance to those operating in the DRC and adjacent countries. Due to the activities of the insurgents in the Goma area the Volcano Observatory has had to shut down. All of its equipment has been looted and there is a grave risk to the lives of the Observatory Staff. The Nyamulagira Volcano located 13 km to the North of Goma is the most active on the African continent and is showing all the signs of erupting along with the Nyiragango Volcano.
When Iceland's Eyjafjallajökull volcano erupted in 2010, EU aviation authorities saw little choice but to shut down airspace across much of Europe as a precaution against ash and grit choking aircraft engines. Though the decision minimised the risk of an airline accident, it had profound effects on the air and travel industries, causing an international bottleneck not seen since the 2001 terror attacks on New York and Washington. In the first three days, 15-17 April, more than 42,000 flights were cancelled and ultimately 10 million travellers were affected. A month later, an eruption at the island's Grímsvötn volcano would cause another scare though with far fewer disruptions.
EU risk assessment for aviation



At the time, airlines and aviation safety authorities could only draw on isolated incidents in the past where ash plumes caused aircraft engines to stall in mid-air. "The only international rule around volcanoes - in capital letters - was AVOID, AVOID, AVOID," Dame Deidre Hutton, Chairman of the British Civil Aviation Authority, told the European Risk Summit in Dublin on 12 June.
The European Commission has since instituted risk-assessment procedures and other policies to address airspace disruption, including creation a European Crisis Co-ordination Cell (EACCC). The Commission also:
· Established that airlines would provide risk assessments in future events and that national safety authorities would made the decision on whether it was safe to fly;
· Organised ash simulation exercises;
· Called for speeding up of European airspace and air traffic control integration to improve crisis response.
·
Eyjafjallajökull is an extreme example of how regulators apply the precautionary principle to ensure public safety.
Caution vs. competition



While there was acceptance of the restrictions, at least initially, other uses of the precautionary principle in Europe have proved far more contentious. "We must be careful not to regulate ourselves out of this opportunity," Sean Sherlock, the Irish minister for research and innovation, told the Risk Conference, a concern echoed by other speakers citing Europe's ability to compete with less risk-averse markets.
Fear of flying



Aviation may offer a trade-off between risk and regulation. As the Eyjafjallajökull eruption continued to cause havoc with airlines, pressure grew for remedies as airlines losses approached €200 million per day. Initially, planes were rerouted around the ash cloud to flight paths and airports in Southern Europe, which was less affected by the ash.
Regulators, the airlines and aircraft engine producers also agreed that adjusting engines to increase their tolerance to ash, lava fragments and dust would minimise the risk to passenger safety.The events of 2010, however, left regulators and the aviation industry having to decide how much risk was acceptable.
"The interesting question is, if this situation had carried on for a number of days, where does precaution meet practicality?" Hutton told the risk summit. "The economy is losing hundreds of millions of pounds a day, and millions of people are being stranded. At some point the risk-based assessment changes, the cost-benefit analysis changes. "And I think it is perfectly possible that if had gone on longer than it did without being able to reach an agreement from the engine manufacturers, that difficult decisions would have started to be taken."
http://www.euractiv.com/specialreport-risk-hazard-policy/volcanoes-airplanes-offer-lesson-news-528523


6. RAMP SAFETY


Wandering around various ramps in Africa I am always amazed at the exceedingly high level of crass stupidity of some pilots, ground handling staff and engineers. Why would you possibly find it necessary to use the wrong size chocks or pieces of wood or bricks or shoes and leave them on the a/c parking stand, when the a/c departs, for someone else to run over thereby possibly causing damage to wheels or tyres. Further, next time you are out there have a look at the items dropped on the ramp, everything from cans, plastic wrappings, paper, lumps of wood from broken pallets, ring pulls, studs off suitcases, straps and then remember that it is everyone's responsibility, not just those who dropped the item, to ensure that any items left on the ramp are picked up and placed in the FOD bins supplied by the aerodrome management.
Let us all try and achieve FOD free ramps here in Africa.
7. DEMAND FOR CIVIL AIRCRAFT IS BOOMING - WHO WILL SUPPLY THEM?




NEWS of new aircraft, orders and technology rained from the skies this week at the Paris Air Show, where a bumper crowd of producers and customers dodged a real downpour with mingled curses and exhilaration. The biennial event at Le Bourget airfield which opened on June 17th is the aviation world's biggest jamboree, and every manufacturer and supplier struts its stuff in the hope of attracting more business.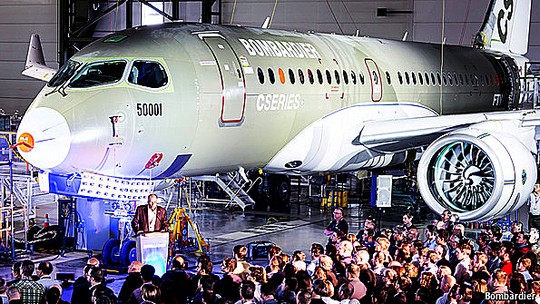 Things are looking bright for the civilian side of aerospace these days, though not for defence, with budget cuts in developed countries. As emerging economies grow, enthusiasm for air travel is growing even faster. Technological advances have made aircraft cheaper and cleaner to run, so airlines everywhere are keen to replace older planes. According to Boeing's annual forecast, published this month, more than 35,000 new aircraft-worth perhaps $4.8 trillion-will be needed over the next 20 years. Almost 25,000 of them will be single-aisle planes, and almost 13,000 of them will be used in Asia. This is a market that Western manufacturers-two in particular-now dominate.
Airbus got off to an early public-relations lead with the maiden flight of its new A350 on June 14th. The 314-seater boasts a 25% lower operating cost than its predecessors, thanks to lightweight composites and a new Rolls-Royce engine. By mid-week Airbus had added 59 to its original 613 orders for the aircraft, and more for its older models. Even its little-loved double-decker superjumbo, the A380, got a look-in, with its first order since October.
Seattle-based Boeing insisted it had expected to be outsold in Paris by the home team (Airbus is owned by the French-German-Spanish EADS). It still managed a creditable haul of its own. And Boeing took the next-generation fire to the enemy, launching a stretch version of its midsized 787 Dreamliner, briefly grounded this year with battery problems, to compete with the slightly larger A350, and revealing over 100 new orders for it. Boeing also upped the stakes against the upgraded "neo" version of Airbus's single-aisle A320, due to go into service in the second half of 2015, by promising to bring forward the first deliveries of its competing 737 MAX, from the end of 2017 to the third quarter.
But for once it was not just "the usual Ping-Pong between Boeing and Airbus", as French television put it. Other firms, including ones from developing countries, have long been eyeing the mainstream single-aisle market, where growth is strongest. They are closing in.
Closest of all is Bombardier of Canada. Pierre Beaudoin, its boss, promises that its new CSeries, aimed at the 100- to 150-seat market, will make its maiden flight this month, give or take a week, and that deliveries will start in 2014. Bombardier has 177 firm orders for the plane so far. It will be the first to use Pratt & Whitney's geared turbofan engine, the closest thing to a big idea engine-makers have had for a while. Replacing the usual shaft between fan and turbine with a gear allowing each to revolve at its optimal speed should cut fuel use, emissions and noise significantly.
Embraer, the Brazilian firm that is Bombardier's biggest rival in the market for smaller "regional" jets, confirmed at the show that it would revamp its E-Jet, designed for the 70- to 130-seat market, and said it already had 300 orders and options for the new version. It does not intend-yet-to compete against Airbus and Boeing, but it will overlap with the smaller version of Bombardier's CSeries. And it will also use Pratt & Whitney's new engine.
Russia too has aspirations. In Paris, Irkut, owned by the United Aircraft Corporation (UAC), displayed a mock-up of its planned 130- to 150-seater MC-21, which will again use the geared turbofan engine (and eventually a Russian one). Irkut expects to start building the aircraft this year and to fly it in 2015. Another firm from the UAC stable, Sukhoi, has until now been selling its smaller Superjet mainly in Russia and other former eastern-bloc countries. Thanks to a joint venture with Alenia Aermacchi of Italy, the first Sukhoi Superjet destined for a Western airline was handed over in Paris, to Interjet of Mexico.
Among the missing at the air show was China's candidate to take on Boeing and Airbus-the COMAC C919. The 150-plus seater was scheduled for a maiden flight in 2014 but development has been knocked off course. It is the Chinese that both Boeing and Airbus claim to rate as their only serious mainstream competitor, despite Bombardier's lead. It takes billions of dollars, a couple of decades and unwavering determination to develop a family of models, a support network around the world and a reputation for quality, the argument goes. The barriers to entry in aerospace are high. But the world is not always as static as those on top would have it. After all, Britain used to make airliners-and Airbus used not to.
http://www.economist.com/news/business/21579841-demand-civil-aircraft-booming-who-will-supply-it-singin-rain


8.EMERGENCY RESPONSE PLANNING


Don't forget that the 2011 Civil Aviation Regulation 139.02.24 (b) (iii)states that aerodromes must have 3 monthly table top exercises so there is plenty of scope for you to offer to join in and practice what you have in your plan. It will also help you to identify missing information and/or procedures - Gap Analysis. Grand Central Airport (FAGC) will be holding their full scale emergency exercise at the end of July 2013, Lanseria International Airport (FALA) in November 2013.
You should test your ERP regularly so the question we ask you is when did you last test your ERP? Should you need any assistance with testing and amending and/or updating your ERP please contact us on 011024 5446 and speak to Rethea.
Blake Emergency Services is the International Crisis Management and Contingency Planning Consultancy who, although based in the UK, have serious experience in Africa having handled accidents, incidents, counselling, repatriation, DNA sampling and confirmation, in amongst others Lagos, Nigeria; Fez, Morocco; Pointe Noire, Congo; Moroni, Comores; Maputo, Mozambique. Please go to
www.blakeemergency.com
or contact
rethea.mitchell@blakeemergency.com

Blake Emergency Services now also offer courses in the 'Writing of Emergency Response Plans and Procedures, Emergency Response Training, Incident Response, Operations Control Emergency Response and Family Assistance'. For more information, please contact Candice or Rethea on
Candice@gaconsultants.net
or
Rethea.mitchell@blakeemergency.com
9. OPERATION MIGRATION NEEDS AIRCRAFT SUPPORT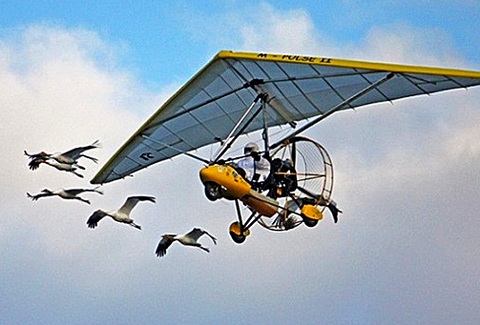 An FAA-mandated aircraft upgrade promises to be pricey, taxing the resources of a decade-old organization dedicated to restoration of the endangered whooping crane. Operation Migration was founded in 2001 to lead captive-bred birds on annual journeys from Wisconsin to Florida, working with a coalition of government and non-profit groups seeking to restore a species that was driven to the brink of extinction by the 1940s.
Co-founder Joseph Duff leads a small and dedicated cadre of aviators who pilot weight-shift-control aircraft in formation with the birds, teaching them ancestral routes between seasonal nesting grounds. Great care is taken to avoid exposing the birds to human contact: Pilots wear costumes and use puppets to interact with the birds, and the journey is both time-consuming and rewarding, Duff said. All was going well until a complaint prompted an FAA investigation that grounded the operation in 2012, thanks to pilot and aircraft certification issues. The FAA granted a temporary exemption (though not in time to complete the 2012 journey, which ended in Alabama rather than Florida) giving Duff and his organization two years to obtain special light sport aircraft (SLSA) to replace the experimental models used for years, and secure private pilot certificates for all three participating pilots. The non-profit has turned to crowdsourcing to raise $84,700 to cover the cost of replacing the tiny squadron, and $26,350 had been raised by June 12, with 45 days to go. Duff said the new aircraft will be customized by North Wing, producer of various ultra light models, to meet the particular demands of the FAA and the mission. While a whooping crane can cruise at 38 mph, leading them often requires the aircraft to slow to 33 mph to allow the birds to catch up, just above the 32 mph stall speed.
"That's something you can't do with a stick-and-rudder aircraft," Duff said. The control bar allows pilots to precisely control the wing shape, and the airflow separation boundary. "You can actually do that one-handed while you're turned around watching the birds," Duff said, noting that the pilot can feel passing air with exquisite sensitivity. "In fact, when the birds get ahead of us and they're flapping their wings ahead of us, you can feel that pulse in the wing. "While the FAA relented on requiring commercial pilot certificates for these aviators, who devote much of the year to the mission, there will be work ahead customizing a North Wing SLSA model with a smaller engine and other modifications. Duff said North Wing, in addition to offering a discount, has also agreed to handle the paperwork and certification process.
The whooping cranes are born to a captive flock housed at the Patuxent Wildlife Research Center in Maryland, where the training begins with puppets and the aircraft, giving the birds a chance to acclimate to their "leader." The class of 2013 will soon be ready to fly to Wisconsin, where the birds will spend the summer before launching the 1,200-mile journey to the winter grounds in Florida. "If we're lucky, we finish by December," Duff said. Though he is always on the lookout for pilots willing to participate, it is a tall order. A full season of training is required to develop the skills for both handling the aircraft and working with the birds, who must sometimes be coaxed along the way. Pilots must be adept at precise control of speed and climb rate, and weight-shift-control aircraft are very different from conventional airplanes: Everything is backward. To climb, a pilot must push the control bar forward, for example, and the reverse is also true. Add to that the months away from home required by the job, and it becomes one with relatively narrow appeal.
The fruits of the labour so far have been impressive: More than 100 birds are now flying the Eastern migration route (another population commutes between Texas and Canada), though more breeding pairs are needed before the Eastern population can sustain itself.
http://www.aopa.org/News-and-Video/All-News/2013/June/12/Operation-Migration-needs-aircraft-support.aspx

10. NEWS FROM THE JOHANNESBURG AIRPORTS



FAGM - RAND AIRPORT, GERMISTON -
www.randairport.co.za


Q Drivers on airside are reminded that there are stop signs on the ramp which MUST be obeyed.
Q All vehicles must give way to aircraft (both rotor and fixed wing) which are on the move either under their own power or under tow.
Q Due to the high number of CTRs the following NOTAM has been issued
:
INBOUND TFC FROM THE SOUTH TO ROUTE VIA NDB RD 307.5 KHZ.
Q
The next Safety Meeting will be held at 09.00 on Tuesday 6th August 2013.


FAGC - GRAND CENTRAL AIRPORT, MIDRAND -
www.grandcentral.co.za
Q Helicopter Pilots must only call for lift once they are fully ready to depart.
Q High visibility jackets/tabards/waistcoats are mandatory on airside
Q A meeting will be held with all Helicopter Operators, ATC and the Airport this month to resolve a number of issues.
The next Safety Meeting is to be held at 12.00 on Tuesday 6th August 2013.


FALA - LANSERIA AIRPORT -
www.lanseriaairport.co.za
All holders of airside driving permits are advised that they will soon become invalid as all drivers will need to undergo new Airside Driving Training due to the changes on pretty much the whole of the airside area.
Aircraft operators or owners will be fined R1.000=00 if they try to land a passenger at Lanseria without the proper health documents e.g. Yellow Fever Vaccination Certificate
Aircraft operators or owners will be fined R10.000=00 if they bring in a passenger without the correct visa.
The next Safety Meeting will be held at 12.00 on Tuesday, 9thJuly 2013


11. COMMERCIAL AIRLINE/AIRPORT INFORMATION



Entebbe, Uganda (HUEN) - The ILS RWY17 will be withdrawn for upgrade and calibration. Ref. AIP HUEN AD2-8. 01 JUL 06:00 2013 UNTIL 23 JUL 15:00 2013 ESTIMATED.
Air Uganda
will launch its previously announced 3 x weekly service between Entebbe (Uganda) and Mogadishu, Somalia from 8 July 2013using its recently delivered CRJ200.
Air India
is set to resume flights to East Africa in the near future. The Indian carrier last served Nairobi in 2010, but has since reconsidered its move in light of growing trade and cultural relations between Africa and India. After Jet Airways abandoned Johannesburg last year as part of its route rationalization plan, no Indian carrier has served Africa. However, on the back of growing interest in the Indian market from the likes of Ethiopian Airlines and Kenya Airways, both of whom have expressed interest in
starting flights to Chennai, Bangalore and Kolkata, Cochin, Trivandrum and Hyderabad
, Air India has had a change of heart. Nairobi is said to be first on the list of East African destinations. Pressure from Middle East-based airlines like Emirates, Etihad and Qatar Airways has also added to the need to re-establish the flights, with neighbours
Pakistan International Airlines who are also considering flights to Nairobi and Johannesburg.
Air India once served Africa prolifically with flights to Addis Ababa, Accra, Cairo, Dar es Salaam, Harare, Lagos, Mauritius, Seychelles, Entebbe, Johannesburg, Durban and Lusaka.
Source
Times of India
Air Namibia
has announced its planned delivery schedule for its two new Airbus A330-200 aircraft, set to replace its ageing fleet of Airbus A340-300s on its Windhoek - Frankfurt, Germany route. The first aircraft is expected to arrive in September 2013 with the second due in November 2013.
Air Tanzania has been let down by an Omani consortium
who earlier this year stated
that it was willing to invest USD100million into the struggling airline in order to build an airline training centre, build better offices, buy aircraft and engage in other development activities.
Source
Ventures Africa
and the
Daily News
Chapman Freeborn begins weekly Johannesburg (RSA) - Lubumbashi - Kinshasa cargo ops.
Ad-hoc cargo charter specialists Chapman Freeborn Africa, has launched a new scheduled service from Johannesburg to Lubumbashi and Kinshasa in the Democratic Republic of Congo. Utilising a DC8-73F aircraft with a capacity of 40 tons, the dedicated weekly service operates every Thursday from Johannesburg, effective June 20. According to the company, Johannesburg is a major air cargo centre and can accommodate wide body freighters from North America, Latin America, Europe, the Middle East, Asia and Australia, making it an ideal transport hub. Chapman Freeborn Uganda also operates a Fokker F27 aircraft (maximum uplift of 5.8 tons) which is available for work including humanitarian relief cargo and transiting equipment involved in mining, telecoms, and the energy industry, as well as other industry sectors in the region.
Fastjet
has received
vital international route rights
from Tanzania, which will now take priority over its
South African
domestic launch. Today Fastjet operates just two domestic Tanzanian routes-Mwanza and Kilimanjaro-from Dar es Salaam under its own branding. Fastjet has now been awarded bilateral rights for Rwanda, South Africa and Zambia and will soon announce launch dates for flights to Johannesburg, Kigali and Lusaka from Dar es Salaam," However, these rights and a freshly inked partnership in Nigeria mean Fastjet's plans to launch domestic operations in South Africa will now be put on the backburner.

12. SAFETY/SECURITY TIPS OF THE MONTH



Cotonou,
May 28 (Xinhua) -- More than 100 people, mostly children aged between four and seventeen, have died in the past four weeks from a disease yet to be scientifically identified in Benin. The worst-hit area is Dekin of the Dangbo commune, which is situated 50 km southeast of Cotonou, a local private television station reported on Monday. "In the last four weeks, Dekin has reported over 100 deaths which have been caused by a disease that causes the victims to vomit blood and have strange snoring," the television explained. Several people were also reportedly in critical conditions and hospitalized in the local health centre which does not have a nurse or a doctor, the report said. "Only a mid-wife is acting as a doctor in the health centre within the locality that has over 10,000 inhabitants," the television said.

Dengue outbreak reported in Angola - June 5, 2013


The CDC has reported an outbreak of more than 200 cases of dengue in the Luanda province of Angola. One death also has been confirmed. There also have been more than 30 cases of dengue in Portugal that are associated with travel to Angola. The capital city of Luanda is Angola's largest seaport and has an estimated population of 5 million to 20 million residents. CDC, WHO, the Angola Ministry of Health and the European Union are responding to the outbreak. There is no vaccine or medicine to prevent dengue, which is spread by mosquitoes. CDC recommends that travellers to Angola prevent mosquito bites by covering exposed skin, using insect repellent, sleeping in screened or air-conditioned rooms and using a bed net if the sleeping area is outdoors.

Epidemic meningitis cases in Africa hit 10-year low - June 13, 2013


The number of meningitis cases in Africa's "meningitis belt" during the current epidemic season is the lowest recorded in the past 10 years, according to a WHO press release. Since the introduction of the meningococcal A conjugate vaccine, more than 100 million people in 10 of the countries in the African meningitis belt, an area with enhanced surveillance for meningococcal diseases, have been vaccinated. The implementation of the vaccine is expected to eliminate epidemics of Neisseria meningitidisserogroup A, which is the predominant cause of the disease, according to WHO. There were 9,249 suspected cases of meningitis in 18 of the 19 countries in the African meningitis belt from Jan. 1 to May 12, as well as 857 deaths, according to WHO. The case fatality ratio is 9.3%.There have been outbreaks confirmed in Guinea (404 cases; 38 deaths) and South Sudan (196 cases; 13 deaths). In Guinea, the outbreak was in Siguiri and was related to N. meningitidis serogroup W135. In South Sudan, the outbreak was in Malakal and linked to N. meningitidis serogroup A. In Guinea, the International Coordinating Group (ICG) on vaccine provision for epidemic meningitis control conducted a vaccination campaign and released 63,075 doses of ACW polysaccharide vaccines. In South Sudan, ICG conducted a vaccination campaign that included 198,770 doses of meningococcal A conjugate vaccine. The countries in the African meningitis belt region include Benin, Burkina Faso, Cameroon, the Central African Republic, Chad, Côte d'Ivoire, the Democratic Republic of the Congo, Ethiopia, Gambia, Ghana, Guinea, Mali, Mauritania, Niger, Nigeria, Senegal, South Sudan, Sudan and Tongo.

Lassa Fever



Lassa Fever is endemic in Liberia. This deadly disease is carried by rats so all precautions should be taken to ensure that they do not get into homes/hotels



13. ADVERTISEMENTS

HENLEY AIR, HANGAR 6, RAND AIRPORT - FAGM


Henley Air proudly offers fully accredited AIETB and CAA approved helicopter training on piston and turbine type aircraft. It is the aim of HENLEY AIR to make your flight training experience an enjoyable one where personal attention by instructors ensures sound grounding in all aspects relating to helicopter flight. License courses offered are: Private Pilot License and Commercial Pilot License. Our rating courses include: Instructor, Instrument, Mountain, Night, Radio and Sling.
See
www.henleyair.co.za
for further information
SPRINGBOK CLASSIC AIR'S DC-3 (ZS-NTE) WILL BE ATTENDING THE FOLLOWING AIRSHOWS:
Saturday 31 August, Bethelehem
Return flight R1500.00 per person (excluding accommodation)
There will be a display flight with the DC-3 and we will also offer 10 minute fun-flips on the DC-3 at R350.00pp.More information on this airshow will be available closer to the time.
For more information call 011 824 2142 or send an email to
info@springbokclassicair.co.za


CAN YOU AFFORD TO BE WITHOUT A LIFE SAVING AED (Automatic External Defibrillator)
If someone collapses with a sudden cardiac arrest on your aircraft or in your office or in your hanger what can you do? The truth is that if you do not respond within 10 minutes the person will probably die. Sere-med provides a very affordable, portable and LIFE SAVING AED. Can you afford to be without one? Contact
global@gaconsultants.net
or the Editor for more information.
13. FINALE

GAC UPDATE can also be read on the Pilots Post website which was visited by over 40,000 people last month.

RAND AIRPORT AIR SHOW

Rand Airport's Air Show will take place on September 29th this year. Bookings are now being taken for ring-side seats at the Harvard Café.

THE NEW FASTEST HELICOPTER ON EARTH CAN FLY AT AN INSANE 300MPH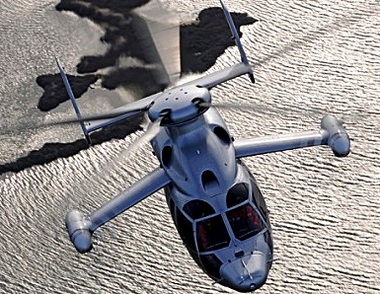 Most helicopters are built for hovering, not for speed. But the Eurocopter X3 is built for both. The demonstrator tilt-rotor aircraft proved as much when it set a pair of air speed records earlier this month. Based on the Eurocopter EC155, the X3 is a hybrid helicopter. That is, in addition to its five blade main and tail rotors, the X3 is also outfitted with a pair of stubby wings (similar to those aboard the Mi-24 HIND but with propellers instead of missile pods) that provide up to 80 percent of the aircraft's lift. A pair of 2270 HP Rolls-Royce Turbomeca RTM322 turboshaft engines drive all four rotors and allow for a 12,500 foot service ceiling and blindingly fast speed.
On June 7th, the X3 blew through the previous air speed record for helicopters by cruising at 255 knots (293 MPH) during a 40-minute flight over Southern France near Istres. This achievement followed the X3 topping 263 knots (302 MPH) during a descent just days before. "It's no exaggeration to say that the X3 is clearly in its element at high speeds." said Eurocopter test pilot Hervé Jammayrac. "While flying at both 255 knots and 263 knots, the X3 performed exactly as it has throughout its flight envelope, exhibiting outstanding stability and providing a low vibration level without any anti-vibration system."
Since its maiden flight in 2010, the X3 has amassed over 140 hours of air time. And though this particular demonstrator will likely be retired at the year's end, the X3's turboprop technology is slowly making its way into production. "Helicopters can fly relatively fast and the noise footprint for people living around the airport is relatively similar to current traffic noise, so vertical lift can still play a role in commuting people, providing you can design an aircraft that delivers higher speed at reasonable cost," said former Eurocopter CEO Lutz Bertling. "I believe we could well see the first serial products which could do the job with a smaller number of passengers-say 19 seats-at the beginning of the 2020s, and I could imagine seeing larger aircraft with 30-40 seats in the mid-'20s."
While these hybrid aircraft are significantly faster than conventional helicopters, the X3 cannot keep up with turboprop planes-yet. But for a helicopter, its speed is utterly amazing.
Source Gizmag - Eurocopter - Aviation Week - Wikipedia






A few more pictures from the SAAFA Race Day at Turfontein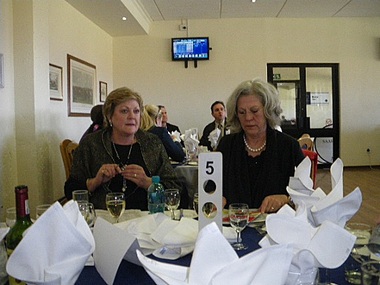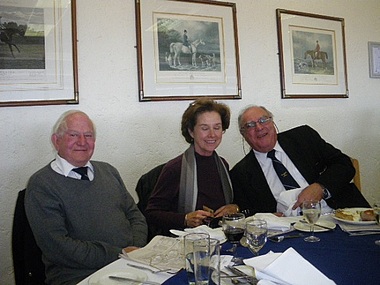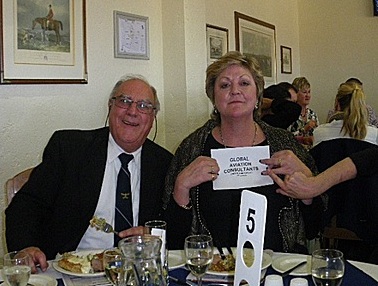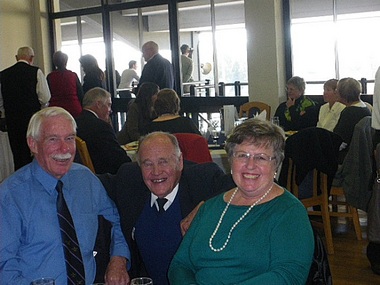 Top Left - Rethea Mitchell with Jossie Swiegers
Top Right - Captain Dave Taylor with Judy, his wife, and Leon du Plessis


Bottom Left - Rethea Mitchell with Leon du Plessis Bottom Right - Captain 'Lin Barratt with Rosemary, his wife, and Ivan Erasmus




GLOBAL AVIATION CONSULTANTS (PTY) LTD

Can we help you with your aviation safety
and/or quality requirements?




Under SA CAR 140.01.2 if you and your organisation hold one of the following

Q

a category 4 or higher aerodrome licence;
Q an ATO approval;
Q an aircraft maintenance organisation approval;
Q a manufacturing organisation approval ;
Q an ATSU approval;
Q a design organisation approval;
Q an AOC issued in terms of Part 121, 127, 135, 141;
Q a procedure design organisation approval; and
Q an electronic services organisation approval,

then you shall establish a Safety Management System for the control and supervision of the services rendered or to be rendered by that organisation.

If you do not already have an approved Air Safety Officer and an approved Safety Management System then please contact us for assistance.

We, at global aviation consultants, deliver the following SA CAA Approved training courses for Air Safety Officers at Rand Airport;
Q Safety Management Systems
Q Integrated Safety Officer Course
Q Quality Assurance Auditor
Q Crew Resource Management (Initial and Recurrent)
Q Dangerous Goods
Q Human Factors for AME's
Should your operation be of a size whereby the full time employment of an Air Safety Officer and/or Quality Assurance Officer is not financially viable then we can provide you with Consultants who have previously held Air Services Licensing Council approval. We can also provide you with a tailor made SA CAA approved Safety Management System.

For further information on how we can help you please contact Rethea or Candice in Hanger 6, Rand Airport, Germiston on 011-024--5446/7 or e-mail global@gaconsultants.net


Global Aviation Consultants accepts no liability for the content of this safety editorial, or for the consequences of any actions taken on the basis of the information provided, unless that information is subsequently confirmed in writing.If you are not the intended recipient you are notified that disclosing, copying, distributing or taking any action in reliance on the contents of this information is strictly prohibited.




Global Aviation Consultants, Hanger 6, Spitfire Avenue, Rand Airport, Johannesburg, RSA


www.gaconsultants.net Tel: 011 024 5446 e-mail global@gaconsultants.net