THIS WEEK IN MIDWEEK UPDATE

1 Weekend events.
2 Forthcoming events.
3 AirVenture After Dark: Entertainment Options Aplenty
4 Airbus aircraft have starring role in a new movie
5 Germany's Special Forces Command Set to Fly Eurocopter's EC645
6 Bombardier Boosts its Customer Services Network in Africa
7 Denel's Overberg Test Range successfully supports Satellite launches
8 Daily Oshkosh AirVenture 2013 Update advertising opportunity.
1
WHAT'S HAPPENING THIS WEEKEND?


19 to 21 July. Nylstroom Vliegklub . EAA Taildraggers' Fly-in. Evening braais and bonfires in this bushveld setting with camping facilities on the airfield and numerous B&B type accommodation in Nylstroom. Professional AFIS service on Saturday 20 July call sign 'Nylstroom Radio' on 120.2 Mhz. Further information from Richard Nicholson e-mail: rgn@pcwireless.co.za or call 082 490 6227. All aircraft are welcome!
20 July. Fun & Precision Rally, Nylstroom. E-mail: maryd@expandingbranding.co.za
2
SAVE THE DATES

18 July Thursday

EAA Aviation Legends Talk Show featuring Bruce Harrison


Bruce Harrison who served first in the Royal Rhodesian Air Force, then the Rhodesian Air Force and eventually in the Zimbabwean Air Force, after much cajoling is finally coming to entertain us. During his career he served in many positions including Wing Commander. He took early retirement in 1982 and left immediately to come to South Africa. Whilst flying for the various Air Forces, he clocked up over 2,000 hours in aircraft such as the De Havilland Vampire, Percival Provost and others.
This hugely accomplished public speaker and businessman (whose stories have created hours of gripping entertainment and humour for those who have heard him speak, is currently the Chairman of the Royal Air Force Officers Club (RAFOC) and various other military veteran and charitable organizations) will be our esteemed guest on Thursday.
Host: Dr Mike Brown, now a regular face in the host's chair, will add his enormous expertise to the evening's entertainment.
Look forward to a thrilling evening. Booking is open and there are still some seats available. Booking is essential!
Date: 18 July Thursday
Time: 18h30 for 19h30 (time to order your drinks & boerewors/ steak roll)
Venue: EAA Auditorium adjacent to TAC and holding point of runway 29
Cost: R50.00 each (R30 for card carrying EAA, members)
Booking: Send an e-mail to book at admin.woods@icon.co.za
27 July. Pylon Time Trials, Parys. E-mail: flyboys@global.co.za
27 July. 9th annual fly in, Hippo Pools Resort, Hoedspruit Airstrip. For more: http://www.hippopools.co.za/flying_runway.htm
27 July East Rand Flying Club will be hosting its annual free fly-in breakfast from 08h00 onwards. Contact Paul Sabatier 082 413 4614 e-mail: paulsabatier@gmail.com
29 July to 4 August EAA's annual AirVenture to be held in Oshkosh USA. Camping on the airfield contact Neil Bowden. E-mail: neil1@telkomsa.net
9 & 10 August EAA of South Africa National Convention at Brits airfield. Contact Paul Lastrucci: 082 822 7018 E-mail: paul@airpowersa.co.za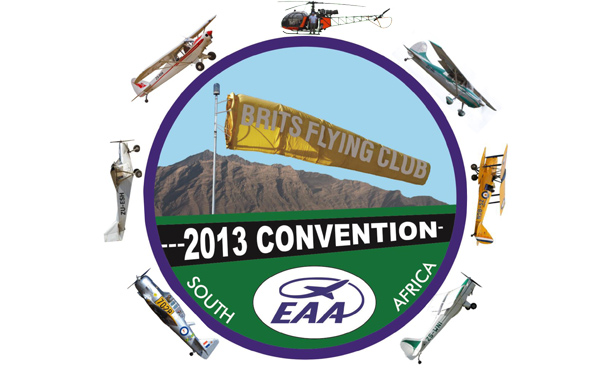 9 to 11 August SAPFA Precision Team training at Brits airfield: Contact Mary de Klerk E-mail: maryd@expandingbranding.co.za or visit: www.sapfa.org.za
10 & 11 August Sport Aerobatics NW Regionals - Klerksdorp. Contact Annie Boon E-mail: chunge@mweb.co.za
9 to 11 August Race of Champions - Ulundi airport KZN. Contact Chris Briers 082 568 7988 or Mariska 082 253 5823 at AirTeam. Entry details and conditions on the website: www.airrace.co.za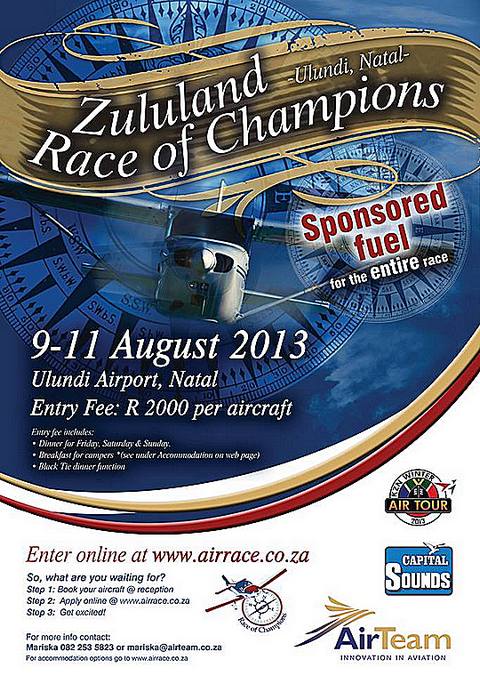 17 August Krugersdorp Fly in and Spotlanding Competition. For more information E-mail kfc@iafrica.com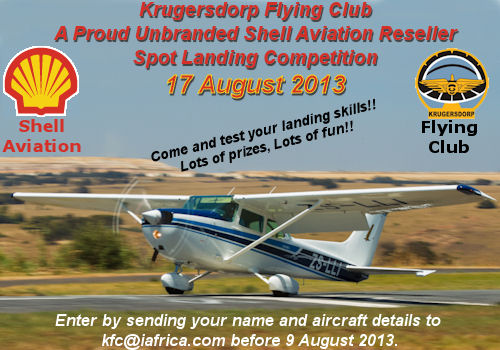 17 August SAPFA Gyrocopter Fun Rally at Kitty Hawk: Contact Mary de Klerk E-mail:
maryd@expandingbranding.co.za
or visit: www.sapfa.co.za
24 August Bela-Bela Falcons Flying Club - Neil Armstrong memorial fly in breakfast. Contact Pieter Roux 083 377 5227 or E-mail Info@justforfun.co.za
30 & 31 August Bethlehem Airshow. For more information contact Derek O'Connor 083 629 5242 derek@malutiskies.co.za
2 to 15 September World Precision Championships - Germany: Contact Mary de Klerk e-mail:
maryd@expandingbranding.co.za
or got to:
www.sapfa.org.za

7 September Zandspruit Bush and Aero Estate airshow - Hoedspruit . Contact Martin den Dunnen 015 793 1192 info@zandspruit.co.za
Sunday 29 September Grand Rand airshow. Contact Carolyn Naude 011 827 8884 e-mail: carolyn@randairport.co.za
28 & 29 September Sport Aerobatics Cape Regionals - Mossel Bay Contact Annie Boon e-mail: chunge@mweb.co.za

For the full 2013 calendar go to events calendar.

3


AirVenture After Dark: Entertainment Options Aplenty

Country music star (an EAA member) Aaron Tippin takes the Main Plaza Stage at Phillips 66 Plaza on Wednesday.
July 11, 2013 - This year's evening entertainment at The World's Greatest Aviation Celebration includes many unique and exciting musical acts, a Disney's Planes special preview screening on a five-story outdoor screen, two night air shows including fireworks, a flying car flight demonstration, and more that will keep the Oshkosh energy alive after the sun goes down.
Each day and night there are numerous family-friendly activities and sights to see at AirVenture. Purchase tickets in advance or purchase at the gate when you arrive.
Here is a list of the week's nighttime entertainment:
Sunday, July 28
EAA Fly-In Theater presents Octopussy - 8:30 p.m.
Monday, July 29
The legendary band Chicago, presented by Ford Motor Company, headlines at the Main Plaza Stage on Phillips 66 Plaza - 6:30 p.m.
EAA Fly-In Theater presents Iron Man 2, introduced by Yves "Jetman" Rossy - 8:30 p.m.
Tuesday, July 30
Vic Ferrari rocks the Main Plaza Stage on Phillips 66 Plaza - 6:30 p.m.
Chris Hadfield, the Canadian astronaut who became a YouTube sensation, headlines Space Night at Theater in the Woods - 8 p.m.
EAA Fly-In Theater presents Skyfall - 8:30 p.m.
Wednesday, July 31
Country music takes the Main Plaza Stage with Chasin Mason and special guest Aaron Tippin on Phillips 66 Plaza - 6:30 p.m.
Terrafugia Transition roadable aircraft flight demonstration - 7:30 p.m.
Rockwell Collins Night Air Show and Fireworks display - 8 p.m.
Astronaut David Knight who played a key role in the Space Shuttle Endeavour presents "Bringing the Space Shuttle West" at Theater in the Woods - 8 p.m.
EAA Fly-In Theater presents The Terminal - 9:30 p.m.
Thursday, August 1
Dueling Pianos duke it out at the Main Plaza Stage on Phillips 66 Plaza stage - 6:30 p.m.
Yves "Jetman" Rossy, the world's first jet-powered man, appears at the Theater in the Woods - 8 p.m.
EAA Fly-In Theater presents The Avengers - 8:30 p.m.
Friday, August 2 - Salute to Veterans Day
Welcome Home Celebration for Vietnam veterans aboard the American Airlines Yellow Ribbon Honor Flight returning from Washington, D.C., at Phillips 66 Plaza. Features a welcome home performance by Tony Orlando - 6:30 p.m.
College Mixer - students, colleges, and employees mingle at College Park in the Education Interactive Zone - 6:30 p.m.
Emmy- and Golden Globe-winning actor Gary Sinise and the Lt. Dan Band, sponsored by EAA Warbirds of America and the Disabled American Veterans, will take the Main Plaza Stage on Phillips 66 Plaza - 7 p.m.
David Hartman interviews Medal of Honor recipient Maj. Gen. Patrick Brady, helicopter pilot during the Vietnam War, at Theater in the Woods - 8 p.m.
EAA Fly-In Theater presents special preview screening of Disney's Planes - 8:30 p.m.
Saturday, August 3
Da BLOOZE Bros hit the Main Plaza Stage on Phillips 66 Plaza - 6:30 p.m.
Rockwell Collins Night Air Show and Fireworks - 8 p.m.
EAA Fly-In Theater presents Those Magnificent Men in Their Flying Machines - 9:30 p.m.
4
Airbus aircraft have starring role with the "Patrouille de France" aerobatic team in a new movie

Airbus' double-deck A380 and A400M military airlifter, as well as a single-aisle A320 operated by Air France, are ready for the red carpet with their featured performances in a movie focusing on the French Air Force's "Patrouille de France" aerobatic display team.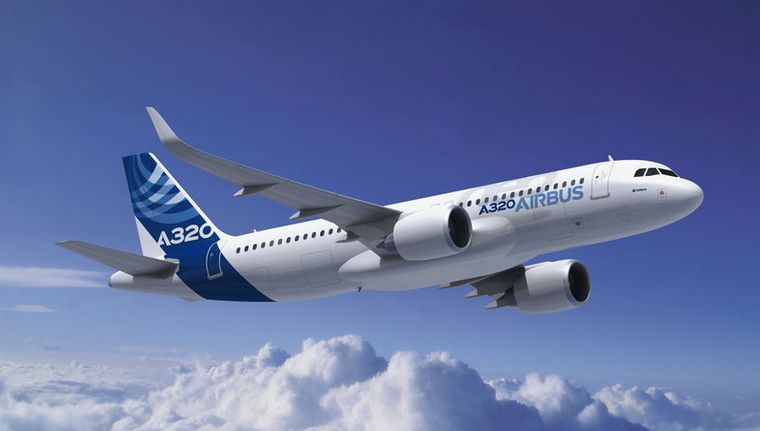 The film provides unique insight on the demonstration team, with a first-hand look at this unit's pilots, team members and history. In addition, it highlights the aerobatic team's distinctive blue-, red- and white-coloured Alpha Jets in operation over some of the most scenic areas in France - which includes formation flights with the A380, A400M and Air France A320, among other aircraft.
In addition to its role in the film, the A400M developed quite the partnership with the Patrouille de France recently, as Airbus' multi-role military airlifter also teamed with the French aerobatic unit for a presentation during the Paris Air Show in June.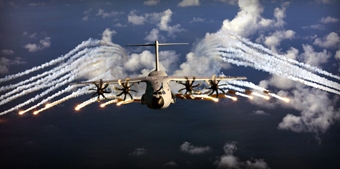 Also during the 2013 Paris Air Show, the DVD version of "Patrouille de France" was officially released, including three hours of bonus coverage, such as: the making of the film, a complete aerobatic flight briefing, multi-screen flight views, and more.
Eric Magnan and François-Olivier Robin of Airborne Films produced and directed the movie, while French television personality Michel Drucker provides the film's French-language narration. Airbus was one of the aviation industry partners for the film.

5


Germany's Special Forces Command Set to Fly Eurocopter's EC645 T2 Light Utility Helicopter

Eurocopter and the German Federal Ministry of Defense today signed a contract for 15 EC645 T2 Light Utility Helicopters (LUH) to be used by Kommando Spezialkräfte (KSK), Germany's Special Forces Command. With this order, the Bundeswehr has now joined the customer list for the most powerful model in Eurocopter's proven EC145 family.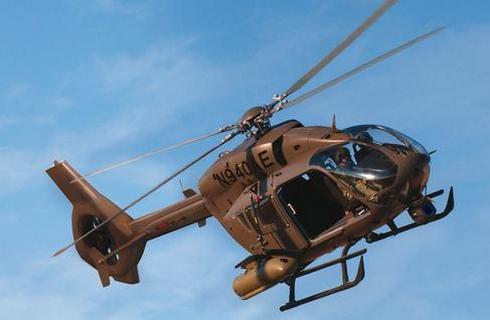 The contract, worth a total of 194 million euros, includes not just the helicopters but also the related equipment packages to allow KSK to carry out its special operations missions. Deliveries of the 15 aircraft begin in late 2015 and will be completed by mid-2017.
"By selecting the EC645 T2, the Bundeswehr is setting an international benchmark," explained Wolfgang Schoder, CEO of Eurocopter Germany, during the contract signing. "They are putting their faith in proven technologies from missions around the world. Among others, the U.S. Army successfully operates a fleet of more than 270 EC145s, the aircraft on which the EC645 T2 is based. This helicopter is an economical, low-risk and quickly available solution to carry out missions for special forces that has already won out several times against international competition."
The LUH contract enhances the Special Forces Command's operational capability. The day and night missions that these helicopters will perform include insertion and extraction of special ops, fire support and reconnaissance.
The EC645 T2 LUH features a modern digital cockpit with full night vision and a 4-axis autopilot. Its communication equipment including tactical radios enables interoperability among NATO forces. Special ops teams can quickly access the aircraft thanks to its spacious cabin, which has two large sliding side doors and double doors at the rear. The helicopter's maximum take-off weight is 3.7 tons. Troop safety is improved by the Fenestron shrouded tail rotor, particularly for flight operations in confined landing sites and whenever the rotor is turning on ground.
In addition, the mission equipment packages include fast rope system, cargo hooks and hoists. The aircraft are also equipped with pintle armament and electro-optical sensors. A self-protection system and ballistic protection further increase crew safety and aircraft survivability. The EC645 T2 is powered by two Turbomeca Arriel 2E engines and is equipped with dual-channel full authority digital engine control (FADEC).
The helicopter can be strategically airlifted in an Airbus A400M and quickly prepared for the mission upon arrival in a theater of operations.
In opting for a helicopter from Eurocopter's EC145 family, the Bundeswehr has selected a model based on one that already performs a wide variety of missions around the world, with some 600 aircraft having been delivered to more than 40 countries. One international reference for the EC145 family's capabilities and efficiency is the U.S. Army's LUH program, in which the EC145, designated UH-72A Lakota, has effectively performed light utility helicopter duties since 2006. Of a total order for 322 units, more than 270 aircraft have already been delivered on time and on budget. The U.S. Army has repeatedly held the UH-72A up as an example of a successful procurement program. The EC145 has also been in operation for many years by renowned customers such as France's Sécurité Civile and Gendarmerie Nationale, Germany's DRF air rescue organization and the German Automobile Club (ADAC), along with many armed forces and police helicopter units around the world.
In addition, the EC645 T2 offers the Bundeswehr the potential for increased synergies: given that the German Army Aviation School in Bückeburg has for many years been using the EC135 for pilot training, Eurocopter's family concept opens up additional benefits in training, operations and logistics for these aircraft.

6
Bombardier Boosts its Customer Services Network in Africa with the addition of a Regional Support Office and Parts Depot in Johannesburg

Significant step forward to reaffirm company's dedication to business and commercial aircraft operators in the region 15th Bombardier RSO to open within a worldwide network supporting business and commercial aircraft Johannesburg depot to be 11th parts facility in Bombardier's network.
Bombardier Aerospace is continuing to enhance its worldwide aftermarket support network with a new Regional Support Office (RSO) and parts depot in Johannesburg, South Africa. The office and depot will anchor regional support capabilities for Bombardier business and commercial aircraft customers in Africa.
Both the Johannesburg RSO and parts depot are co-located at Bombardier's Business Aircraft Authorized Service Facility (ASF), ExecuJet South Africa's facility at the Lanseria Airport. When fully staffed in the coming months, the new RSO will include teams from both Bombardier's business and commercial aircraft, and will each include an RSO Manager leading regionally focused Customer Support Account Managers (CSAM) and Field Service Representatives (FSR). As the business and commercial aircraft fleet grows, Bombardier will continue to explore expanding its RSO's capabilities and staff.
The 2,153 square-foot (200 sq-m) Johannesburg parts depot facility will be operated through an agreement with ExecuJet South Africa. The facility will be equipped to serve all business and commercial aircraft customers within the region starting in the coming months.
"As the operator base grows within Africa, we are committed to providing our customers with the highest-quality service that we have in place worldwide," said Eric Martel, President, Customer Services & Specialized and Amphibious Aircraft, Bombardier Aerospace. "We recognize how critical it is for customers to have support and parts available in their own region. This is yet another important change we have implemented to foster continuing success for the growing number of Bombardier aircraft operators."
More than 240 Bombardier business and commercial jets are based in Africa. Both the Johannesburg RSO and parts depot facility will provide expertise and support to local customers, as well as customers flying into the region. The RSO will serve as a locally based link to Bombardier's network of highly skilled in-service engineering teams and 24/7 Customer Response Centres (CRC). The office will work in close collaboration with Bombardier's maintenance network of wholly owned service centres and ASFs, as well as our network of parts hubs and depots, including the newly announced parts depot, which will be operational 24/7 to cater to the diversified needs of Bombardier operators.
Bombardier is taking bolder strides to put its customers first by regionalizing both Customer Services & Support (CS&S) teams for business and commercial aircraft. Both teams will have three Directors of Customer Support dedicated to one of the three regions: The Americas; Europe, Africa, the Middle East, Russia and the Commonwealth of Independent States; and the Asia Pacific region. The addition of regionally focused Customer Support Directors will further enhance the ability to make quick decisions and drive stronger performance. Most importantly, this regionalized approach will allow for the new RSO and parts depot in Johannesburg to work closely with the other offices in the same time zone, such as Munich, as well as parts facilities in Dubai and Frankfurt.
These new additions are a part of Bombardier's customer support network that now has a total of 15 RSOs and 11 parts facilities. Bombardier operates RSOs in Australia, Brazil, China, Germany, India, Japan, Russia, Singapore, United Arab Emirates, United Kingdom, United States of America, and most recently, in South Africa. Bombardier also operates two parts distribution hubs in Chicago, Illinois and Frankfurt, Germany and nine parts depots in UK, Dubai, Brazil, Singapore, Japan, China, Hong Kong, Australia and South Africa.
7
Denel's Overberg Test Range successfully supports Satellite Launches in Different Parts of the World

Leon Korkie and Deon van der Hoven assembled a mobile telemetry station on site, integrated it with the French Space Agency telemetry kit and participated in the qualification of the telemetry network which made it possible for them to support the actual mission. Telemetry refers to the science of measuring remotely using electronic technology.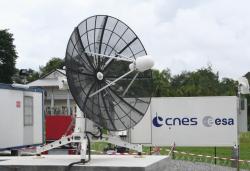 "The Denel Group is proud of this feat by our colleagues. The mobile telemetry station of OTR actually provided key coverage for the powered phase of the ascent of the launch vehicle shortly after it was launched from the Guiana Space Centre near Kourou, until it disappeared over the horizon in the North," Denel Group Chief Executive, Riaz Saloojee, said.
VEGA is a new small rocket of the European Space Agency which is designed to launch small payloads of about 300 to 2,500 kg satellites for scientific and Earth observation missions to polar and low earth orbits. The launch was part of a program for proving VEGA's capability and reliability in the process of full commercialization.
Korkie and Van der Hoven went to French Guiana with about 2500kg of specialized electronic equipment which they set up to receive measurements transmitted to earth by the rocket while on its way to place three satellites into orbit.
Two other OTR telemetry specialists, Herman Steenkamp and Nico du Plessis also successfully prepared and deployed a second mobile telemetry station at Invercargill in New Zealand during earlier this year, while Herman Steenkamp and supported the fourth launch of the Automatic Transfer Vehicle (ATV4: Albert Einstein) from Kourou on an Ariane 5 ES Launch vehicle.
"The launch of the Albert Einstein space vehicle with a mass of more than 20 metric tons was a record-setting heavy-lift mission for Ariane Space. It docked with the International Space Station on the 15th June after a 10 day period of free flight. This is a record for Denel OTR, because it is the first time that two of our telemetry stations successfully supported two different missions on opposite sides of the world," said Mr Japie Venter, Project Manager for OTR telemetry stations.


8



DAILY OSHKOSH AIRVENTURE 2013 UPDATE ADVERTISING OPPORTUNITY



With Pilot's Post receiving an average of between 38,000 and 40,000 hits per month, it is certainly South Africa's fastest growing aviation publication. Our readers are from the aviation community and of course also aviation enthusiasts. Pilot's Post publish 4 articles per week as well as our Midweek Update that usually comprise of eight to ten short aviation news items from around the world.

As last year during the EAA Airventure at Oshkosh, Pilot's Post will again publish daily updates on the world's greatest aviation celebration during the period of 29 July and 4 August this year to keep everyone at home up to date.

Our Oshkosh daily updates during 2012 were extremely successful and after lots of positive feedback from our readers we have decided to do it again this year. Although everyone want to attend this event, it is not always possible and for those staying behind, Pilot's Post is a quick, convenient and free way to see and read all about what they are missing. Pilot's Post will again send a correspondent to the event and media accreditation with the EAA of USA and AirVenture are already finalised.

Pilot's Post would like to offer you the opportunity to be one of the 2 main advertisers during these daily updates at the minimal cost of R3000. Your advertisement will be added to every update either at the top or the bottom (you can of course elect to advertise in both top and bottom positions). We are confident that the exposure you will receive from this will be well worth it and probably also be the most cost effective marketing spend available.

Should you be interested in taking up this unique advertising opportunity, please contact: Willie Bodenstein at willieb@pilotspost.com or on 082 442 8815.

Pilot's Post now average more than 1,000 hits per day and with advertising packages of R500, R1,000, R1,500 and R2,000 per month and classified adverts at R290 makes it the most cost effective way to reach your target market. For more information phone Willie on 082 442 8815 or E-mail willieb@pilotspost.com