I was fortunate to witness the test run on a Robinson R44 Raven II fitted with a cargo hook. The two pilots that performed the test was Boeta Dippenaar, ex Protea Cricket player and Captain, and Charlie Marais, ex OC of 16 Squadron and Rooivalk display pilot, and now owner of Westline Aviation and Central AMO in Bloemfontein.
As Boeta did the initial training, it was up to him to give Charlie some dual in Solo Cargo Slinging.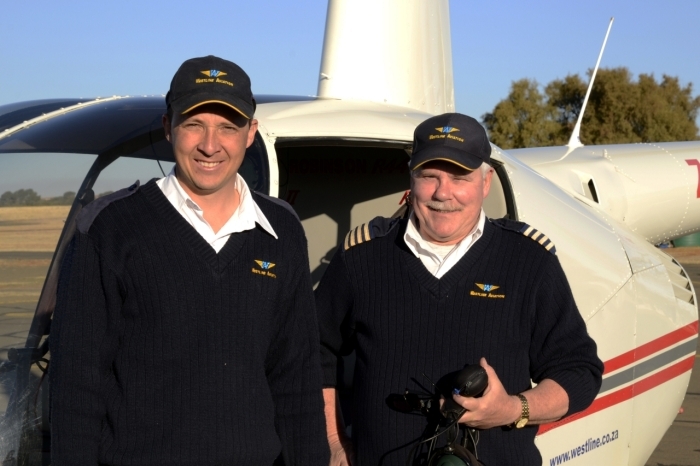 The Helicopter was fitted with the factory modification by Central AMO based at New Tempe Airfield and Boeta did the initial training on Cargo Slinging at Henley Air in JHB. The total mass that can be under slung on an R44 is 330kg.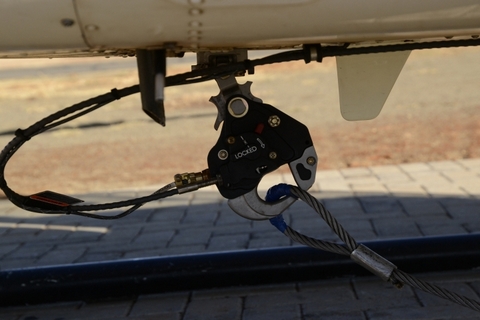 The Helicopter used was ZS-RYN a Robinson R44 Raven II owned and operated by Westline Aviation at New Tempe Airfield.This, we believe, is one of the few, piston powered, helicopters to have this modification done in South Africa.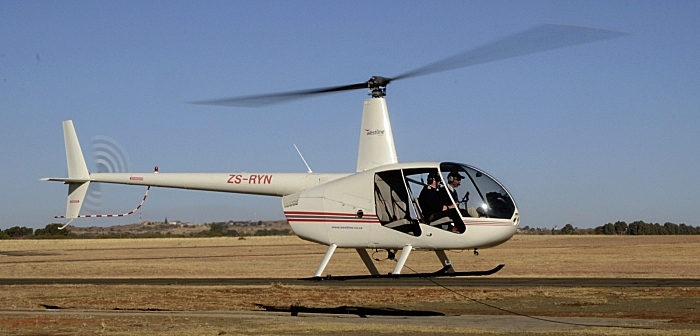 The test was started by doing a pre-flight briefing with all the parties involved as well as the walkaround inspections. The jettison release was also tested on both the pilot and co-pilot's cyclic control as well as the manual release handle mounted on the centre console of the R44..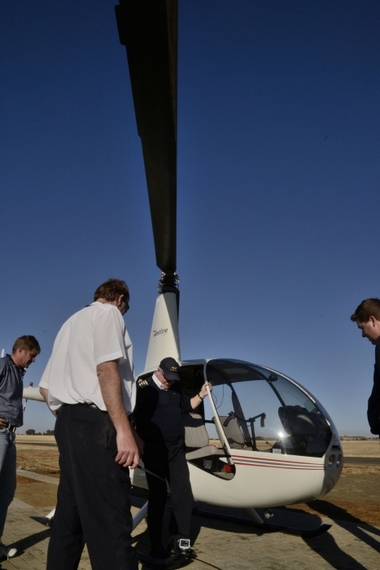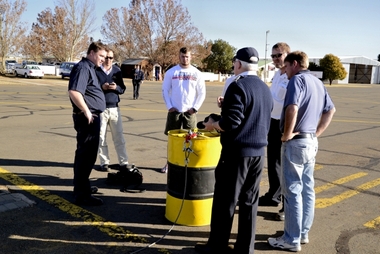 After taking off and doing some power checks, Charlie brought the helicopter down again to have the "cargo" hooked up. The "cargo" was a 210l oil drum filled with paving bricks. (Thanks goes to some of the pupils for carrying some of the bricks.)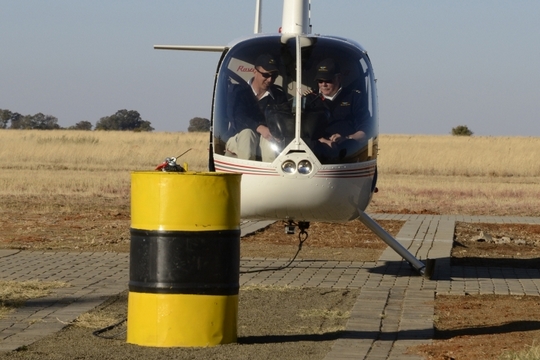 The "cargo" was "handled" for about an hour. This included lifting and lowering the cargo and also inducing sway a number of times.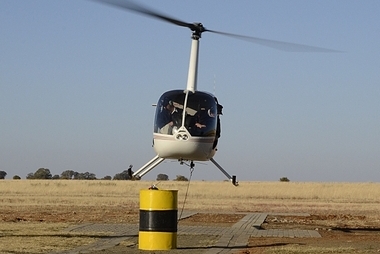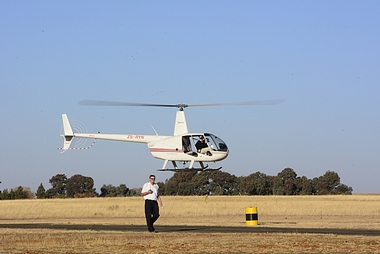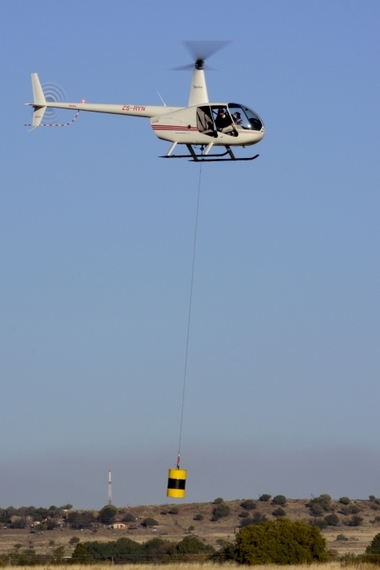 Tests were done on both a 10 meter and a 20 meter steel cable.
After a very successful trial run, the decision was made that students will start off flying from the left seat, as the cargo can be better viewed from this seat. The course will also start off by using the 10 meter cable as the pendulum effect on this is less pronounced than on the 20 meter cable.
Cargo Slinging will now be added to the Westline range of courses. The course fees will be considerably less than those courses provided on Turbine powered helicopters.
On completion of the course, the Student will be equipped with the skills to do Solo Cargo Slinging.
For any information on courses provided by Westline Aviation, please visit their website http://www.westline.co.za or contact them on +27 (0)51 451 1717