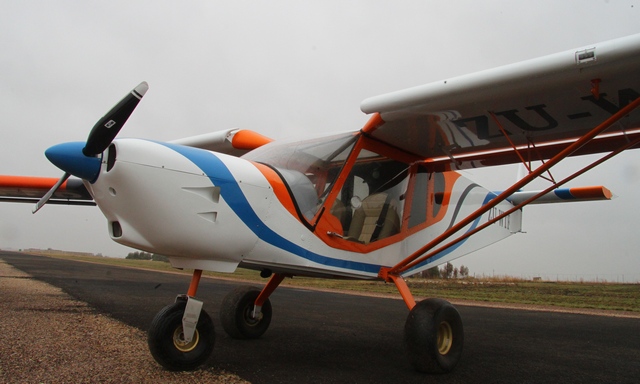 About a week before I was due to go to Oshkosh and the Zenith factory (for my biannual factory visit and factory flight renewal) I received an email asking if I could go to China. At first I thought it was either someone playing a joke on me or spam but then realised they were serious.
On closer inspection it was a request to go and assist the Zenith Aircraft Dealer for China build some planes and assist with QA and technical standards and finish off planes already started. I was also to assist with FWF installations with Rotax 912ULS in the CH750 being built and Lycoming O360 in the CH801's being built. How many was not clear. Two days later I decided it would be great exposure for me and Bundu aviation, as it would put us truly on the global map now. Even the wife agreed and gave her blessings. Maybe she needed a break from me.
Now the process started. Visa applications; invite letters, passport to the Chinese embassy etc. This was now three days before Oshkosh. I decided not to hand in my passport for a Visa 3 days before departing as I needed my passport for US travel and didn't know how long the VISA would take. If anything like other countries I have travelled to, it would be weeks.
I left for Oshkosh flying via Doha in Qatar, the long way round but very pleasant trip. At Oshkosh I worked the Zenith Aircraft Booth as well as the UL Power North America booth with Robert Helms. I even got to repair an RV with a breakdown in the RV Park while I was there and presented my first Forum at Oshkosh about the UL Power engines. The US folks battle to understand our SA terminology and use of words but the message got through. It turned out great with Robert and I doing the complete presentation with question and answer session at the end. Pascal from UL Power Factory in Belgium also joined us for part of the session.
Oshkosh came and went and my ticket to China was purchased in the US post haste from JHB to Beijing direct for six days after I arrived back in SA. No Visa yet!!!
At the end of Oshkosh we took off as the Zenith Squadron for the trip back to Missouri. Ducking and diving bad weather was the deal for the day. This will be my third trip out of Oshkosh; I have flown out of Oshkosh three times and twice into Oshkosh. I flew the CH650B model with UL 350iS engine back to Zenith's facility in Missouri. What an engine! Plenty power, smooth, tactile and very responsive. The FI really works well. I have spent two weeks in Belgium being trained on the engine at the UL Power factory and now get to fly it. Back at Zenith, I got some time in again on the CH750 STOL with Jabiru engine as well as time on the new Zenith CH750 Cruzer also with UL 350iS installed. The Cruzer is quite different in handling to the STOL and a nice fast cruising, well balanced aircraft with very nice manners.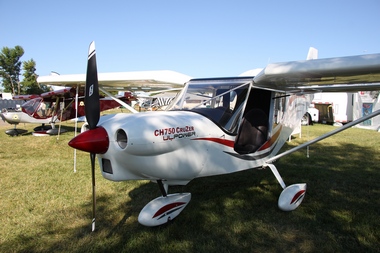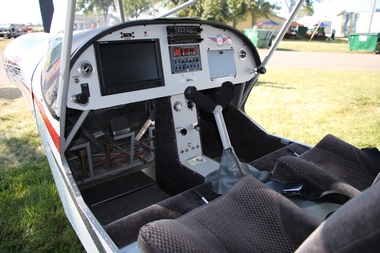 When I got back to SA, I still had to sort out a multitude of things at the workshop and ensure everything was still on schedule and going fairly smoothly. Thanks to Doug, Monty and Azi and my wife Jenny for all the help and understanding.
Visa application went in Wednesday and got it Friday! The Chinese want to do business! My Visa now in hand two days before departure I had to notify my customers, who were but mostly understanding of the opportunity I have been given. Doug, Monty and Azi well be there to attend to you all.
SAA to Beijing direct is still a 14.5 hour flight and we landed at Beijing at 20:45 at night. Beijing airport is massive! We must have taxied for 25 minutes to our parking bay. Customs, Immigration and baggage collection done and now it gets interesting. Arrangements were made for a Chinese gent to collect me at the terminal building. His only way of recognising me was a photo of me taken a few weeks earlier with beard, long hair. I have in the meantime shaved, cut my hair and spruced up for the trip. I worried needlessly, Ed recognised me immediately and to my relief he was American educated and there was absolutely no language barrier. We set of on the 1.5 hour trip north of Beijing where we were booked into hotel.
Next morning I walk into a workshop of over 10 000 sq/m ! DROOL, I want one! The next few hours were spent meeting everyone and going through protocols etc. There were nine aircraft at this facility, 5 x CH750 all with Rotax 912ULS and 4 x CH801 all with Lycoming O360 FWF and all in various stages of completion. I won't divulge details but the next few days were spent getting the FWF correctly installed , changing things where needed for better efficiency and streamlining processes.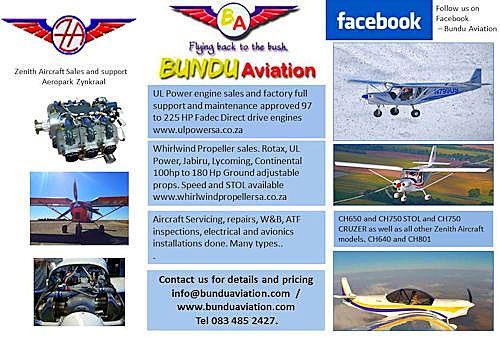 During this time, we did training on aircraft construction standards, do's and dont's, nuts, bolts, rivets, deburring, turnbuckles etc , ensuring acceptable practices and complying with AC 43. Also done were complete rigging procedures. Then back to the aircraft to apply what was learnt. Amazingly and pleasingly, they don't want to just build planes. They want to build good looking, 100 % safe planes. Almost nothing is sourced locally as it does not meet their own criteria for quality! The Chinese goods we complain about, we can't find in China! Its al exported. They have to import all parts and spares required.
Of course we work 6 days a week from 08:00 to 17:30 daily. All meals are served at the workshop, three square meals a day! I am not exactly a fussy eater needless to say, but have been eating normal Chinese food the same as all the workers and I love it. It's healthy and filling. Sightseeing so far has been the local city and a visit to the Great Wall near us.
I am now halfway thru the China project with two big challenges left. We have to have one of the five CH750 running and finished by Friday afternoon with some spares still short. The usual challenge no matter where you are (we have had to import fuel lines as the wrong sizes were sourced and we cannot get the right stuff locally). On Monday we will move to another workshop 1000 km away on the pacific coast near Shanghai to start building a CH750 from Crate that must be flying two weeks later. Fortunately we have 18 people and lots of hands, but everything must be done right. Priming, spraying, FWF, avionics etc all must be done as this will most likely become their demo plane. A core group will then be trained up as supervisors.

The technicians I am working with here are all great people. Friendly, helpful, very courteous, and vary from semi skilled to no skills. All gave themselves English names for me to use which was truly amazing. Unfortunately none speak English! I have leant a few words so far but communicating is a real problem. It must be hilarious to see me trying to explain what needs to be done. Typical stupid gesturing, wild gesticulating including sound effects creates mass confusion until somebody suddenly clicks and explains it in Chinese to the rest.
All in all, so far a great trip which is of benefit to both the Chinese company and to Bundu itself. Thanks to my wife Jenny for allowing me to not miss this opportunity. She is a great woman.