Residents of the Coves near the Hartbeespoort Dam arranged a fly-in on Saturday 14 September 2013 to celebrate the life of George Brink who tragically died with his father "Wally" during the President's Trophy Air Race in 2011. As George was passionate about Van's RV aircraft, the flypast of South Africa's new RV formation team was extremely appropriate. Their display was flawless as they did their first pass in a tight four-ship formation. The second pass was a missing man formation which brought tears to many of the locals who knew George very well.
Team RV SA was originally started by Ryan Beaton and Rob Kennedy but quickly grew to the five members we saw on the day.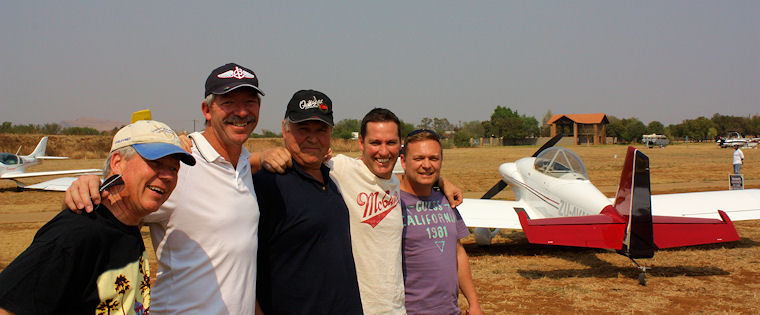 Neil Murray, Rob Kennedy, Paul Quick, Ryan Beaton, Neil Jackson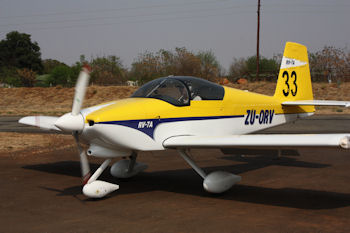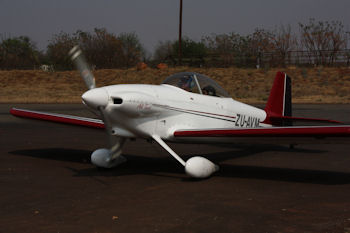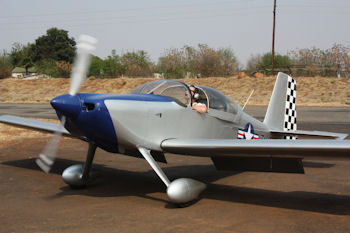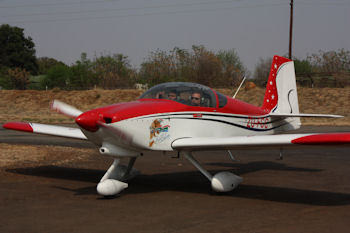 Another exciting part of the day was the arrivals of Richard Meyer and Nick Hulley in two King Air 200 business aircraft with a formation flypast before landing.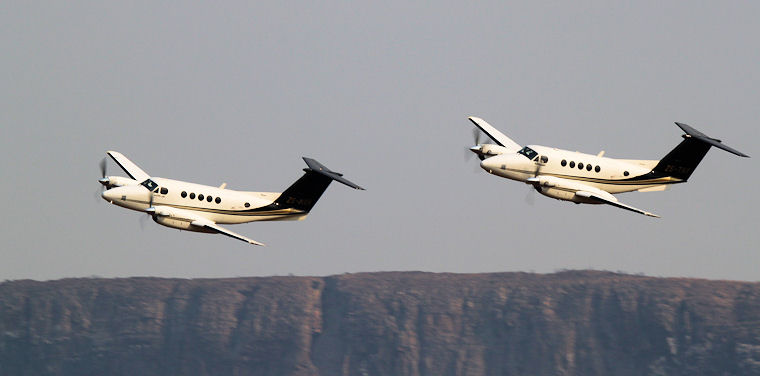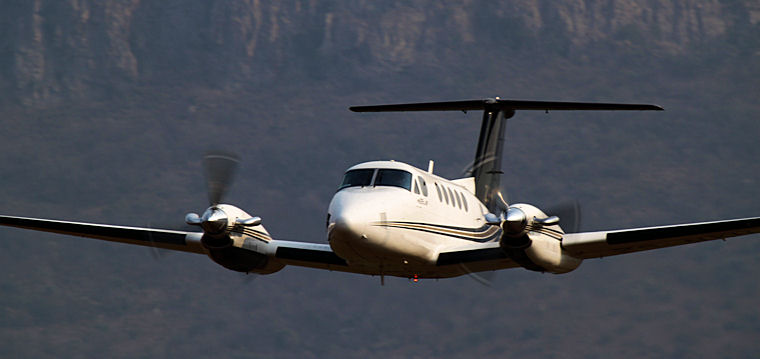 I must add that The Coves is truly an impressive estate with infrastructure second to none. I believe that there is only one stand left in AeroCoves (the section where hangars and houses may be built as single units) but please don't go and buy it now and rather leave if for me until my ship comes in.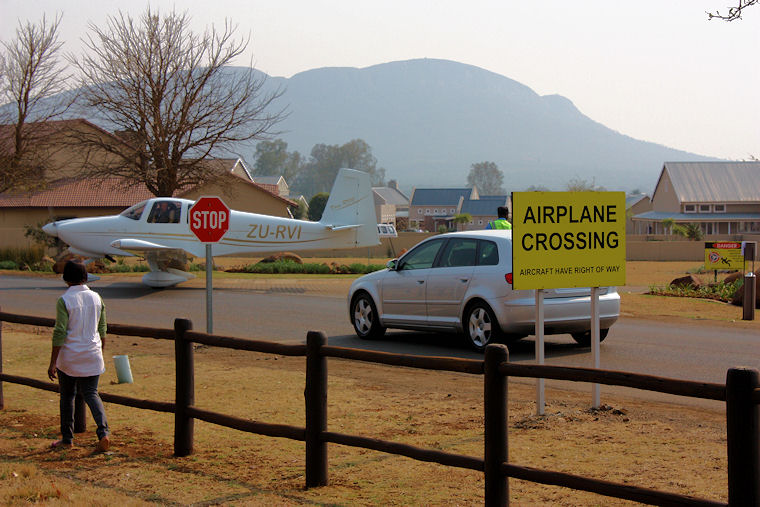 Not often you see this combination!!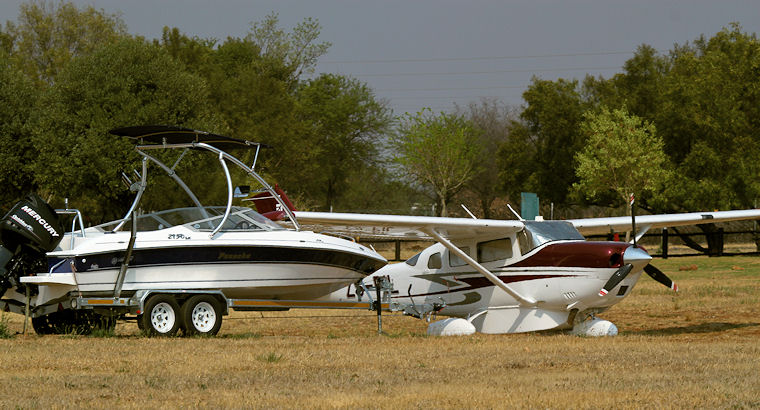 The event closed off with an exciting King Air formation take-off and final flypast.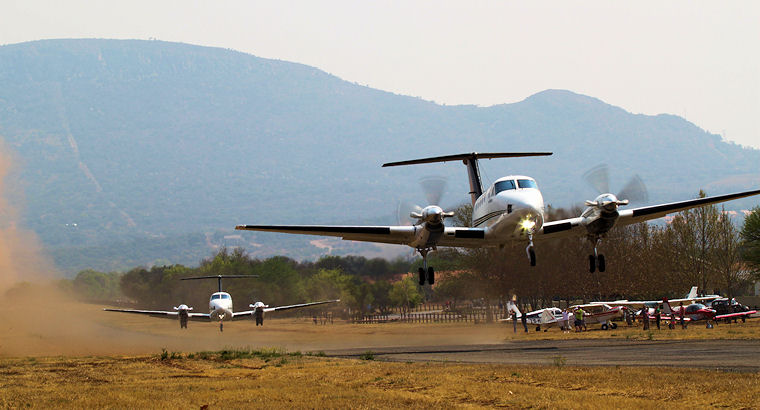 I must add that the hospitality of the Coves residents were first class but I also thank our good friend Jan Hannekom in particular for inviting us over to once again celebrate the life of George and Wally Brink.