THIS WEEK IN MIDWEEK UPDATE

1 Weekend events.
2 Forthcoming events.
3 CDC Aviation (Pty) Ltd, Cirrus agents for South Africa
4 MD 540F successfully completes first phase of weapons platform testing
5 Albasera Aircrafts and MW Fly will participate at "Grand Rand Airshow"
6 Chinese military aircraft, the ZHI-9W Attack Helicopter
7 Advertising Rate card
1
WHAT'S HAPPENING THIS WEEKEND?

21-22 September Sky Dive Boogie at Sky Dive Rustenburg.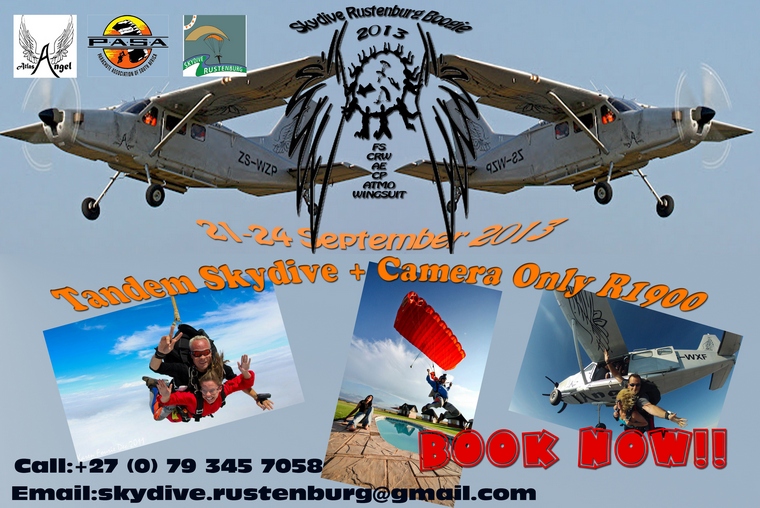 22 September Radio Controlled Vintage Fly in Benoni Radio Flyers.
2
SAVE THE DATES

28 & 29 September: Sport Aerobatics Cape Regionals - Mossel Bay Contact Annie Boon e-mail: chunge@mweb.co.za
29 September (Sunday): Grand Rand airshow - One of the finest on the annual calendar. Contact Carolyn Naude 011 827 8884 e-mail:
carolyn@randairport.co.za
5 October: Fun Rally, Grand Central. Mary de Klerk. For more information go to: www.sapfa.org.za or contact Mary de Klerk e-mail: maryd@expandingbranding.co.za
9 November: Kunkuru Fly in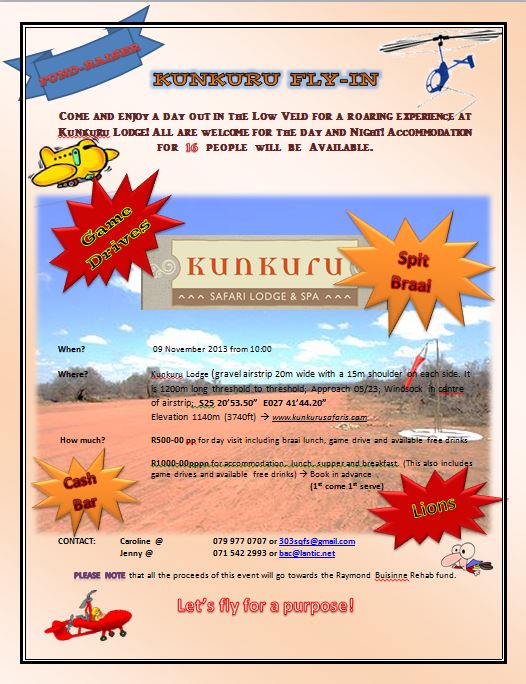 12 October: Secunda Airshow. Contact Leon le Roux 017 634 4925
12 October: TMG (Touring Motor Glider) Fly in Parys. Contact Marietjie van Niekerk 082 765 6670
11 & 12 October: Lichtenburg Fly In. Contact Danie van Heerden on 082 509 9705
13 October: Cub day at Baragwanath. Owners of Cubs, Supercubs, Cubbies and similar vintage aircraft are all invited. Entries open online to Cub-types until 28 September (thereafter entries open to other aircraft types)
. For further details, please contact cwatson@stithian.com
2 November: Aero Club of South Africa annual awards ceremony at the Wanderers Club. Contact Sandra Strydom 011 082 1100 e-mail:
membership@aeroclub.org.za
9 November: EAA Chapter 322 Peter Hengst Memorial and Breakfast Fly-in to Brits. Contact Doug Norval douglas@the-it-guy.co.za
26 October: Ladysmith Flying Club is looking at hosting a breakfast at the Ladysmith Airport. Contact Shane 071 190 9149
9 November: SAPFA Fun Rally Brits airfield: For more information go to:
www.sapfa.org.za
or contact Mary de Klerk e-mail: maryd@expandingbranding.co.za
8 to 10 November: EAA Sun 'n Fun Chapter 1503 Tempe Airfield Bloemfontein
Contact: Jack Onderstall 082 770 5505 e-mail: jack@cp.bftn.co.za
15 to 17 November: Mafikeng fly-in and hangar dance. For more information
E-mail: info@mafikeng-flyingclub.co.za or contact Connie Conradie 082 449 1546
30 November to 1 December: Sport Aerobatics ACE of Base - Baragwanath airfield. Contact Annie Boon e-mail: chunge@mweb.co.za
7 & 8 December: Wings and Wheels airshow at AFB Ysterplaat - Cape Town Contact Chris Teale e-mail:
chris@ysterplaat.org.za
UPCOMING FLIGHTS ON SPRINGBOK CLASSIC AIR'S DC-3 (ZS-NTE)
20 Minute Scenic Flights over Johannesburg

24 September - flights from 10:00. ZS-NTE is turning 70 on this day.
28 September 10:00 (the day before the Rand Airshow)
26 October 2013 at 10:00
Route:
We depart from Hangar 5 at Rand Airport, take off and fly in a westerly direction, passing to the south of Johannesburg CBD. We then turn above Gold Reef City and head in a northerly direction with Soccer City on our left. We cross over Northcliff Ridge and then turn east, to the south of North Gate Dome, and pass to the south of Monte Casino. Then we turn south, opposite Megawatt Park, passing east of Sandton City and across Wanderers and Ellis Park before returning to Rand Airport.
R450.00 per person
The flight will only take place provided ALL seats are sold.

For more information call 011 824 2142 or send an email to
info@springbokclassicair.co.za

For the full 2013 calendar go to events calendar.

3



CDC AVIATION (PTY) LTD, CIRRUS AGENTS FOR SOUTH AFRICA



CDC Aviation (Pty) Ltd was started by Piet van Blerk in 1997 specialising in the sales of pre-owned aircraft. With a great deal of tenacity and determination, Piet grew the company from a one man operation to what it has become today, a force to be reckoned with.
CDC Aviation was appointed the Southern African agent for Cirrus Aircraft in 1998, and in the past 14years has seen phenomenal success in Africa in terms of sales of the Cirrus range of aircraft.The Cirrus SR22 has been the world's best selling single engine aircraft for the past 9 years (as determined by General Aviation Manufacturers Association. Africa is no exception as CDC Aviation has sold over 90 Cirrus aircraft into South Africa, Namibia, Swaziland, Botswana and Malawi.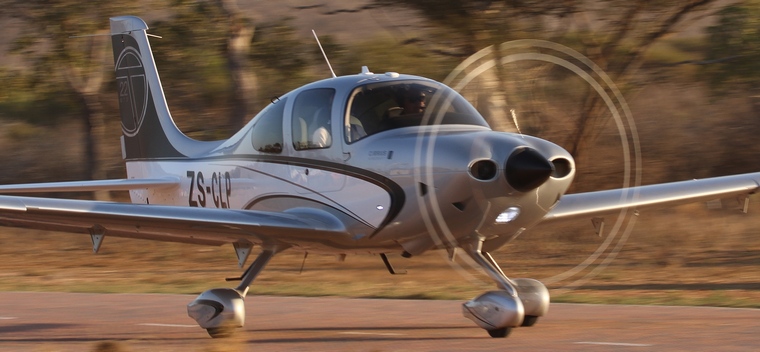 Cirrus will start delivery of the Cirrus Vision Jet in 2015, and once again CDC Aviation has proved its mettle by securing a total of 22 confirmed orders, giving us the world third largest order book for the Jet behind Brazil and the United States of America.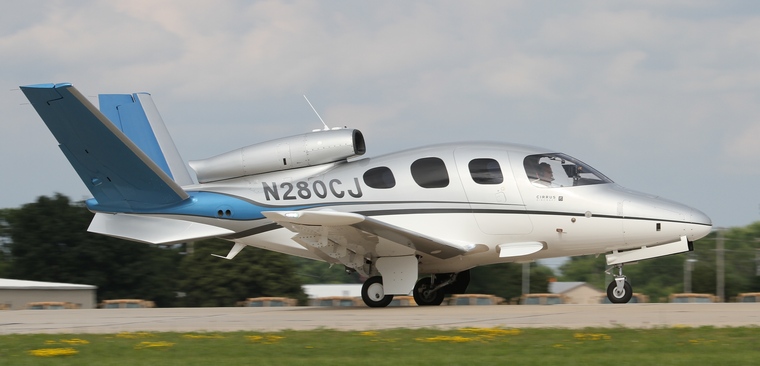 CDC Aviation opened its own Cirrus dedicated maintenance facility at Lanseria Airport in 2009, and has received Civil Aviation approval to maintain Cirrus based in Botswana, Malawi and Swaziland. In 2008, CDC Aviation officially opened their new hangar facility at Lanseria International Airport. At over 1100 square meters, it houses the management and sales offices as well as hangar space for 20 Cirrus aircraft.
2009 saw the start of the Cirrus Flight Training centre which is also based at the main Cirrus hangar. The school is licensed to train students from a basic Private Pilot Licence all the way through to Commercial and beyond. The school now boasts three Cirrus SR20 aircraft, all equipped with the very latest glass cockpit technology, as well as a Beechcraft Baron 55 for multi engine training.
From its humble beginnings in a tiny office with one desk and a chair, CDC Aviation has proved itself to be a leader in the general aviation market, and is looking forward to the first deliveries of the Vision Jet which will herald a whole new chapter to the growth of CDC Aviation.

4
MD 540F AIRCRAFT SUCCESSFULLY COMPLETES
FIRST PHASE OF WEAPONS PLATFORM TESTING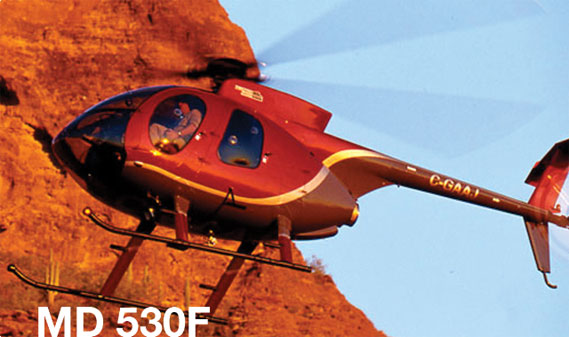 MD Helicopters Inc. (MDHI), a Lynn Tilton company and leading manufacturer of commercial, air-rescue, military and law enforcement helicopters, announced that the MD 540F aircraft has successfully completed the first phase of live fire exercises. The firing exercise is one milestone in a development plan to complete overall validation and eventual FAA certification of the new aircraft.
During the week of Feb. 25, the MD 540F was put to the test at the U.S. Army Yuma Proving Grounds to commence qualification of its weapons platform. The 540F is engineered to support an advanced, lightweight weapons platform with four stations. Various mixes of guns, rockets and missiles can be carried simultaneously. The aircraft successfully completed the first phase of live fire exercises, including fifteen engagements with M3P .50-Caliber guns. Additional validation testing was completed on the L3 Wescam MX-10D sensor and the Mace Aviation weapons platform.
The aircraft responded extremely well and demonstrated exceptional performance during hover, diving and running fire engagements. Subsequent weapons platform testing will be conducted later this year to confirm MD 540F performance and precision strike capabilities with laser-guided rockets and Hellfire missiles.
"We are extremely pleased with the results of the live firing exercise and overall in-flight performance of the 540F aircraft," said Ms. Lynn Tilton, CEO of MDHI. "Our steadfast aim is to deliver a robust light attack helicopter with the lethal strike power, stability and accuracy only available in much larger and more costly aircraft. As we have demonstrated to the U.S. Army on multiple occasions and past programs, the 540F development program will remain on schedule and deliver exceptional performance on all fronts."
In September 2012 the 540F completed its voluntary flight demonstration for Armed Aerial Scout with the U.S. Army. The 540F is an upgrade to the popular MD 530F; boasting a 6-bladed, fully articulated rotor blade system made up entirely of composite material, in addition to a more rugged landing skid built for heavier take-off and landing weights. MDHI engineers have bolstered performance to achieve a dramatic increase in max gross take-off weight and useful load capability. This increase will allow the MD 540F to carry a full avionics and weapons package while hovering at 6,000 feet/95°F.
5



ALBASERA AIRCRAFTS AND MW FLY WILL PARTICIPATE AT "GRAND RAND AIRSHOW" THE 29 SEPTEMBER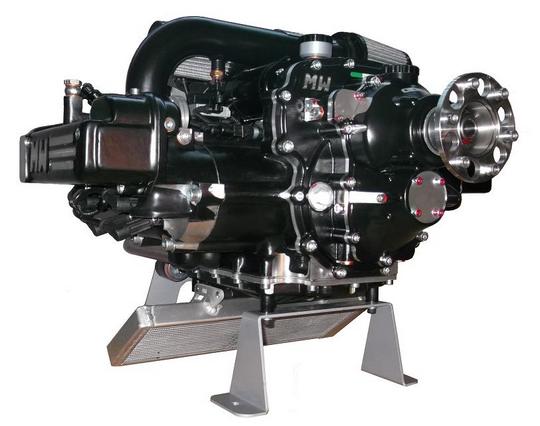 Not only that, but the two Engineers responsible for the entire project Stefano Marella and Guido Fantini will be present at Rand to answer all the question regarding the B22 AeroPower engine and its success at Sun&Fun and Oshkosh in USA .
More manufacturers are now joining the MW Fly AeroPower family, after Alpi Aviation Russian dealer and Zlinaero two more company have signed up for the new born B25R 150 hp .
SKT Skyrider helicopter have selected the 150 hp B25H as the power plant for the Light Helicopter. In addition, the popular Canadian Manufacturer BushCaddy have selected the B22/25 AeroPower engines for the all range of bush planes, from 2 seat Light Sport L162 to the new 2+2 L164.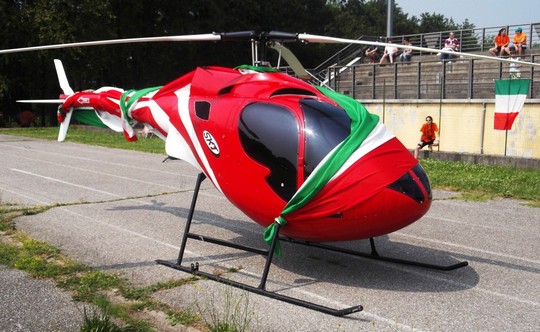 One of the most important aspect of the Installation is the professional manufacturing of the electrical harness and all its accessory, with safety in mind MW Fly have introduced two new very important Modules :
EH-M * Electric Hub Module, comprising of all relay , fuses, capacitor, breakers and connectors to facilitate fire wall electrical installation
FD-M * Fuel Delivery Module, this unit include the two pump and filters connected onto a rail system to simplify installation. ( gascolator not included )
All engines can be supplied with HSA-M Pro ( Health Status Annunciator ) this small unit improve engine monitoring functions with Led Display and facilitate communication from ECU to any make of EFIS Glass Pannel.
While in SA, MW Fly Engineer will complete a set of test to optimise ECU function at this altitude and density, the first Sling installation in almost completed and is close to Test Flight One. The first batch of 150 hp engine will be delivered to customers late this year, amongst others LSA utility we have an American Client requiring B25R for a new Twin Aircraft to take the sky in 2014.
Hope to see many of you at Rand and looking forward to present Ing. Marella Ing. Fantini and AeroPower B22 from MW Fly Italy.
Luigi Fincati
Albasera Aircrafts 011 6143925 / fax 011 6147259 / Cel 072 184 3445


6
CHINESE MILITARY AIRCRAFT THE ZHI-9W ATTACK HELICOPTER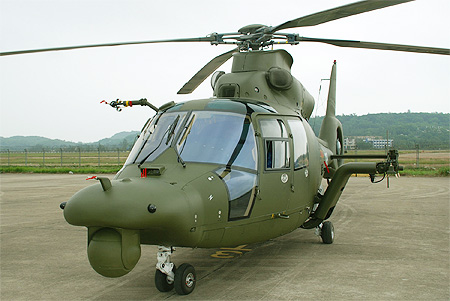 Harbin Aircraft Manufacture Corporation (HAMC) began to develop an attack helicopter based on the Zhi-9 army utility helicopter in the mid-1980s. The attack helicopter, designated Zhi-9W (Z-9W), features a pair of external weapon pylon and a roof-mounted optical sight for target searching and tracking in daylight. The helicopter was mainly intended for anti-armour warfare role, carrying four HJ-8 wire-guided anti-tank missiles. Alternatively, the helicopter could carry guided rocket pods or machine gun pods for close air support role. A total of 30~40 examples in the basic Z-9W variant have been built and these helicopters are serving with the 8th Helicopter Regiment organic to the 38th Group Army.
In 2005, HAMC introduced an improved "night attack variant", also known as Z-9WA. The most notable improvement was an under-nose observing and tracking unit housing a low-light TV and an infrared search and track (IRST), allowing the helicopter to operate in all-weather, day/night conditions. Other improvements included redesigned weapon pylons similar to those of the French AS 565 Panther, a self-defence electronic warfare suite, a new cockpit with multi-function displays (MFD), and possibly two more powerful Turbomeca Arriel 2C turboshaft engines. A second variant designated Z-9WE is in service with the PLA Air Force for security and counter-terrorism role.
Design

The construction of the Z-9W is similar to that of the Z-9B army utility helicopter. The helicopter is of light aluminium alloy construction with glass fibre reinforced plastic and Nomex for added strength and for weight reduction. The helicopter is lightly armoured, with no apparent IR reduction features. The teardrop-shaped body features a tapered boom to the tail fin, a rounded nose and stepped-up cockpit. Two weapon pylons are attached to the fuselage behind the pilot seats.
The tail flats feature swept-back tips forward of the swept-back and tapered fin with a blunt tip. The Z-9B variant features a modified 11-blade Fenestron faired-in tail rotor with wider-chord, all-composite blades instead of 13 all-metal blades as in AS 365N1.
The helicopter has hydraulically-operated retractable tricycle type landing gear. The nose unit is twin-wheeled and retracts rearward. The main units are single-wheeled and retract into wheel troughs in the fuselage. All three units of the land gear are equipped with oleopneumatic shock absorbers.
Avionics

The helicopter's cockpit can be fitted with a BG-06 radio altimeter, Type 150 single-sideband radio, and KJ-13 autopilot, and can choose the KDF-806 radio compass, KTR-908 radio, and TB-31 intercom as optional.
The improved Z-9WA is fitted with an electronic countermeasures suite consisting of a missile approach warning system and chaff/flare decoy dispensers. The system can detect infrared signature of incoming missiles, alert the pilot and automatically trigger the chaff/flare dispensers to counter the threat.
Fire-Control

Early basic variant Z-9W has an optical sight unit mounted on the roof of the cockpit directly above the weapon operator. The unit is used to search for targets and guide the HJ-8 missile in a semi-automatic command line of sight (SACLOS) mode. The weapon operator aims at the target through X12 sight of TV goniometry, and keeps the cross hairs of the sight on the target until the missile hits the target.
The improved Z-9WA has an under-nose observing and tracking unit developed by Luoyang Electro-Optics Technology Development Centre (EOTDC). The unit comprises a low-light TV and an infrared search and track (IRST), which enables the missile to engage target in all-weather, day/night conditions.
Weapons

The helicopter has a pair of weapon pylons to carry 4 (or 8 on the Z-9WA) HJ-8 wire-guided anti-tank missiles. Alternatively, the helicopter can carry two 12.7mm machine gun pods, or two 57mm or 90mm unguided rocket pods, or four TY-90 IR-homing air-to-air missiles (6km range).
Engines

The Z-9B is powered by two 550kW (739hp) Turbomeca Arriel-IC1 turboshaft, which is produced by SAEC at Zhuzhou as Wozhou-8A (WZ-8A). The fuel capacity is 1,140 litre, with option for a 400 litre ferry tank.
7