The XtremeAir Sbach 342 designed by German Nationals Phillip Steinbach and Albert Mylius is the proverbial new kid on the block in the highly competitive aerobatic circuit.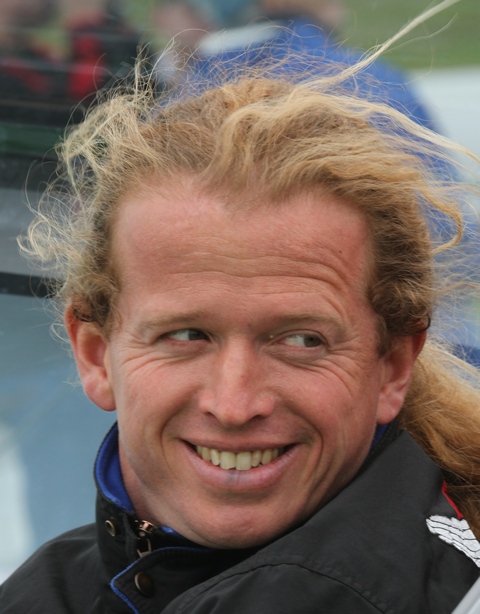 Philipp who has flown around 60 different types of aircraft love for aviation started when he was 14 and flying gliders. He subsequently enrolled as a apprentice in a glider repair shop where he worked for 5 years as a composite technician and mechanic. He was then called for civil service and for the next 15 months worked with severely handicapped people. On his return he was hired by Walter Extra, designer and manufacturer of the now legendary Extra range of Aerobatic Aircraft. Phillip realised that the only way he would ever be able to afford a competitive aerobatic aircraft would be to design and build his own.
In 1997 he left Walter Extra after two and then very briefly joined a Microlight manufacturer before taking the plunge and went out on his own and formed Impulse Aircraft . Over the next eight years the company build 49 aircraft but sadly could not survive he had to file for insolvency. Fortunately Harro Moewes came to the rescue and invested in Phillip's new project, the XtremeAir 3000. Extreme Air Gmbh was formed with Phillip as project engineer, and test and display pilot.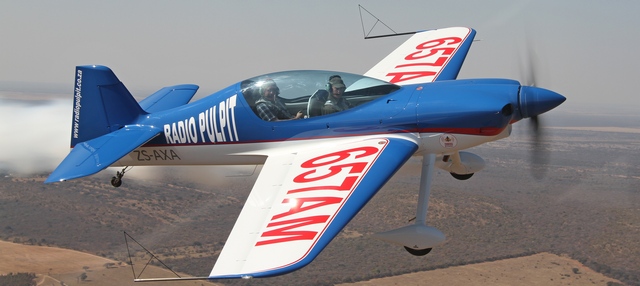 Whilst working on the design of the Xtreme 3000 Phillip became well acquainted with Klaus Schrodt and Ludwig Hofman who were both members of the German National Aerobatic team and who trained him in the Extra 300S in which he had shares. In 2005 he entered the German Aerobatic Championships, his first contest and finished 3rd in the Advanced category. He attributes his success to Klaus and Ludwig, his mentors.
The design and manufacture of the first prototype of the Extreme 3000 took four years and it had its first flight in May 2006. The Sbach 342 (a marketing name for the XA42) is the tandem version of the Extreme 3000. It is a composite structure low-wing monoplane with a fixed conventional landing gear with a tail wheel. It is powered by a 315 hp (235 kW) Lycoming AEIO-580-B1A piston engine driving a three-bladed propeller. The XA42 received a type certificate from the European Aviation Safety Agency in March 2011 and in n November 2012 was granted type certification through the FAA.
Phillip visited South Africa in 2012 and flew Barry Eeles's Sbach at the Port Elizabeth Airshow. In the same year Gerald Cooper took gold for his freestyle performance at European Aerobatic Championships 2012 in Phillips design. Five of the top ten finishers flew Extreme Aircraft.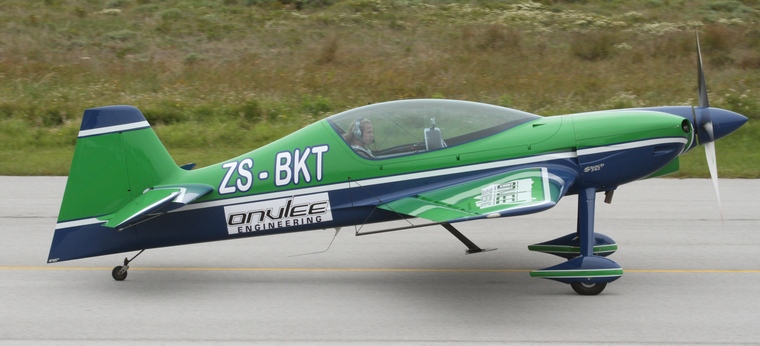 Phillip in Barry's Aircraft during the 2012 Port Elizabeth Airshow.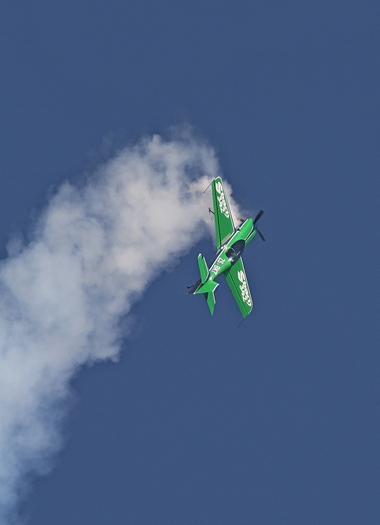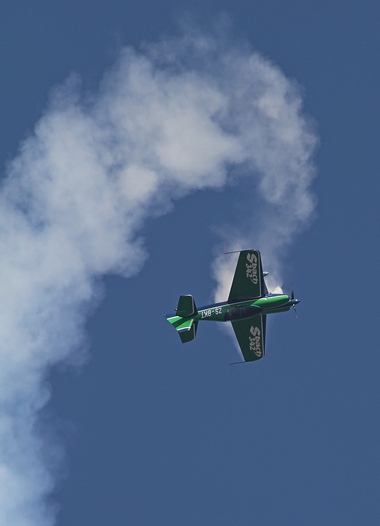 Barry Eeeles in his Sbach during the 2012 Rand Airshow.

Johnny Smith, well known Airshow performer took possession of his Sbach early in 2013 and the blue Radio Pulpit sponsored has already made a number of thrilling appearances at Airshows.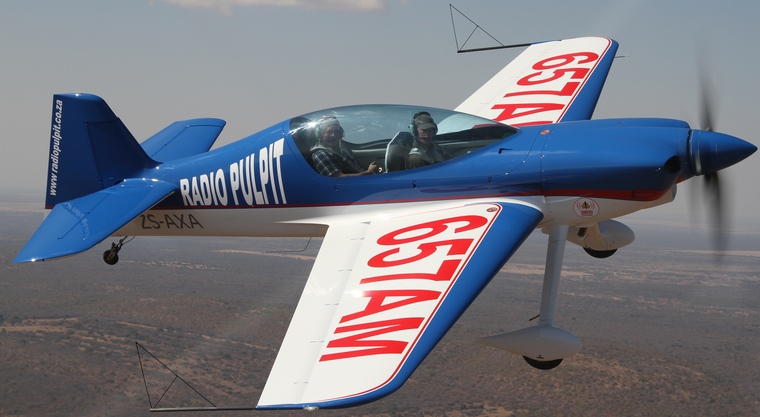 Johnny in the Sbach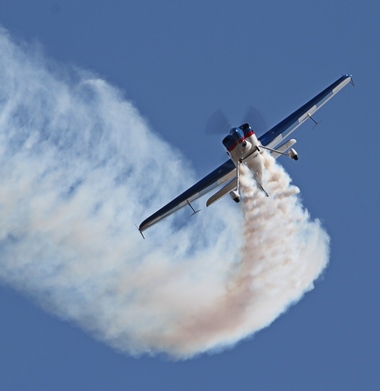 And during the 2013 Bethlehem Airshow.

General characteristics

Crew: 2
Length: 6.67 m (21 ft 11 in)
Wingspan: 7.5 m (24 ft 7 in)
Height: 2.54 m (8 ft 4 in)
Wing area: 11.25 m2 (121 ft2)
Empty weight: 670 kg (1477 lb)
Gross weight: 850 kg (1874 lb)
Powerplant: 1 ◊ Lycoming AEIO-580-B1A horizontally-opposed six-cylinder piston engine, 245 kW (315 hp)
Performance

Maximum speed: 416 km/h (256 mph)
Service ceiling: 4572 m (15000 ft)
G limits: +/- 10
Roll rate: 450į/sec