The Grand Rand Airshow that was usually held earlier in the year this year moved to September and as in previous years people flock to what must be one of South Africa's premier airshows. Rand is the only show held on a Sunday and starting at ten and usually finishes at four. It is also one of very few shows that have no repeats. This are probably some of the reasons why it is so popular.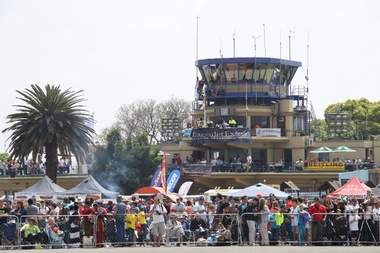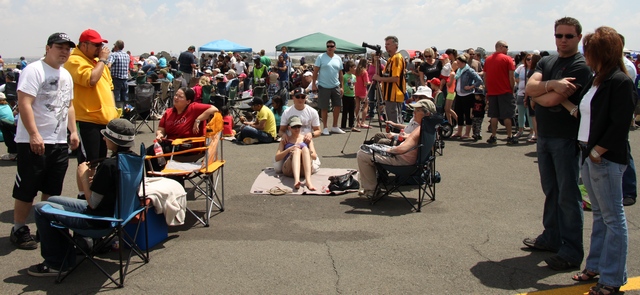 The other reason is the variety of aircraft and acts and this year the organisers again pulled out all the stops.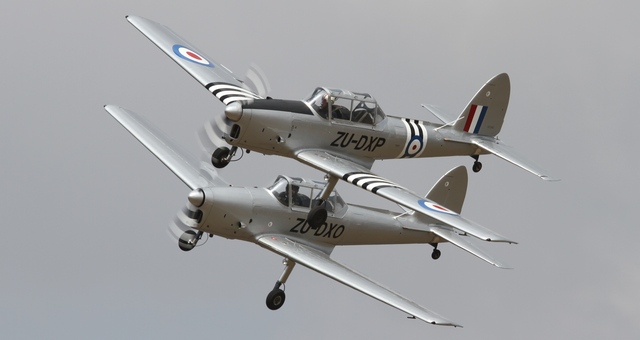 Opening the show was father and son team, Larry and Jason Beamish in the de Havilland Chipmunk.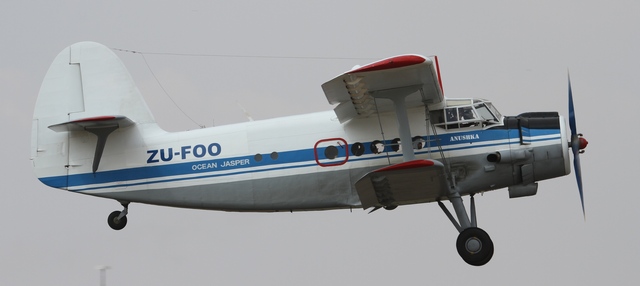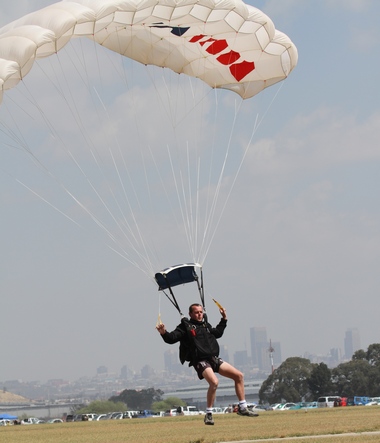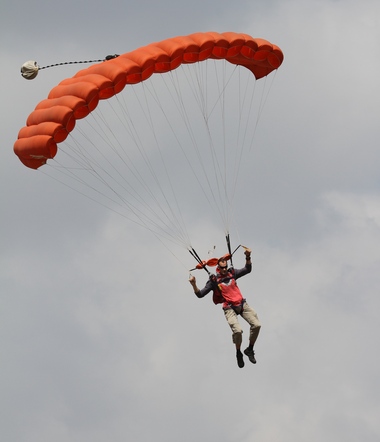 Next up were Mike, Ricky, Ben, Pierre and Heynrich who jumped from the Antonov AN2 piloted by Heystek Pretorius.
Nigel Hopkins then did an amazing display in the CDC Aviation Quest Kodiak.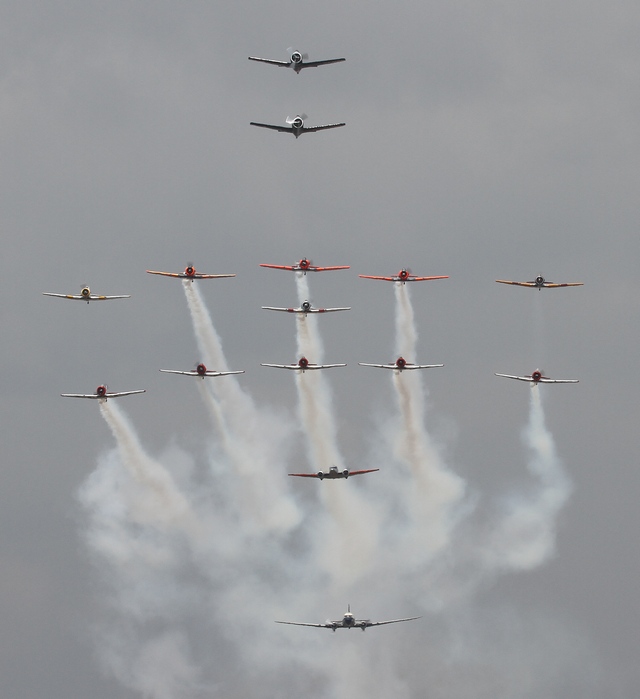 The Grand Rand Airshow is also famous for its mass radial formations and on Sunday two T28s, eleven Harvards, one Beach 18 and one DC3 filled the sky.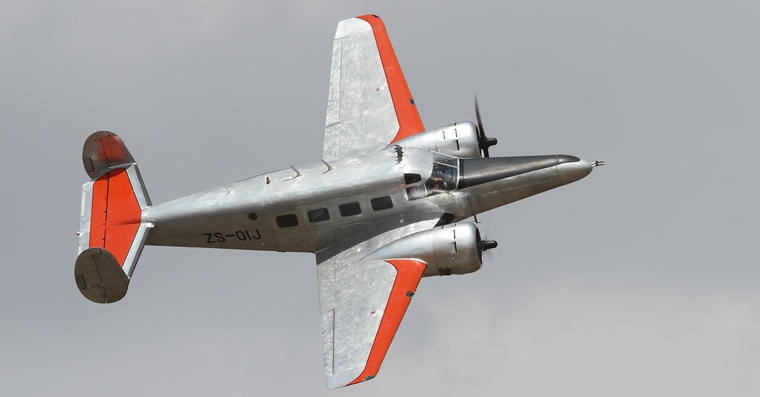 A new and rare Rand resident is the Beech 18 of Springbok Classic Air and on Sunday it was piloted by two legends, Captains Lorrie Raath and Brian Stableford.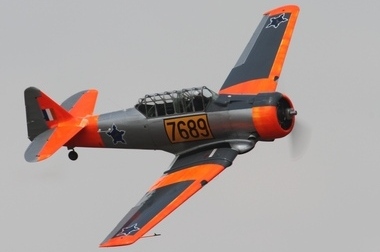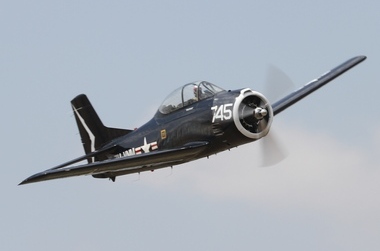 It was then time for a Tora Tora attack simulation by the Harvards followed by a brief display by its younger brother, the T28. The T28's later returned to close the show.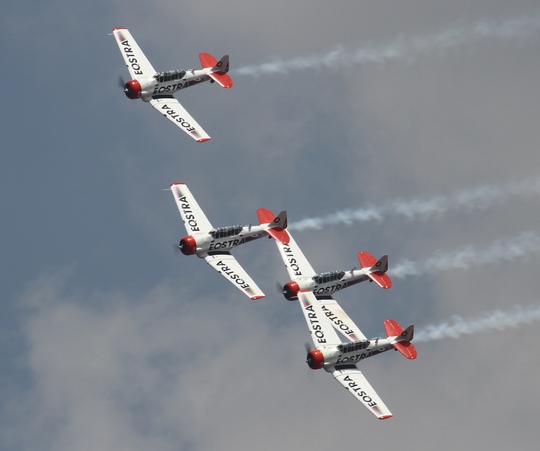 Stew, Arnie, Ellis and Scully who was celebrating his 67th birthday then flew a lovely display with some new twists in the Eqstra sponsored Harvards.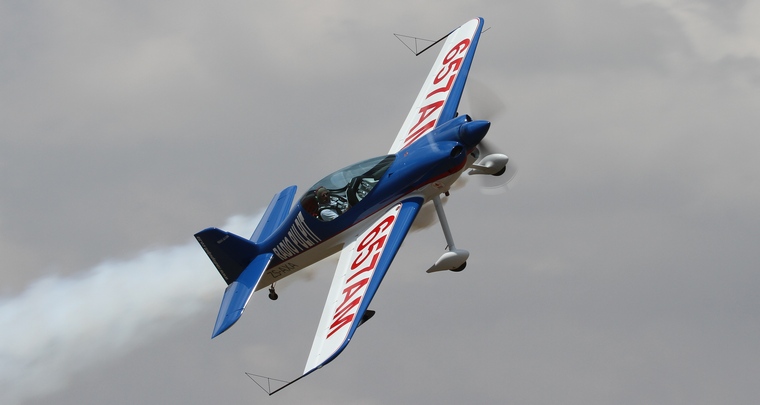 Johnny Smith who owns a crop dusting business then did an amazing display in his EA342 (Sbach)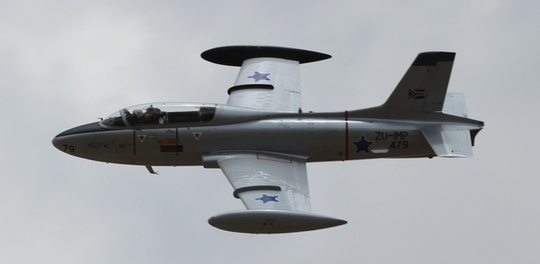 The first Jet and one of only three on the day was the Impala flown by Mike.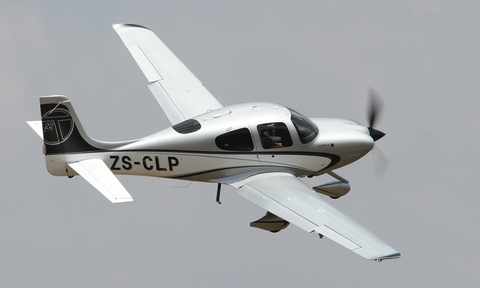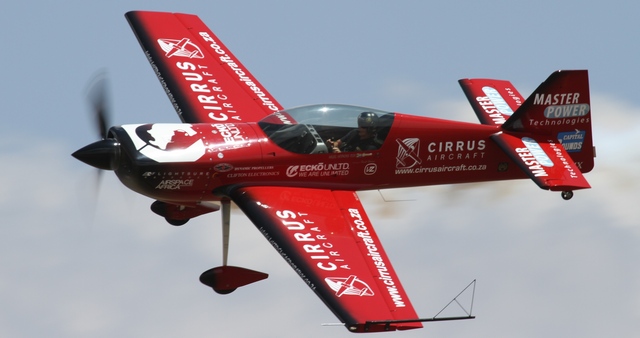 Nigel in the MX2 and Deon in the Cirrus then flew a brief formation display before Nigel went solo in one of his signature breath taking displays.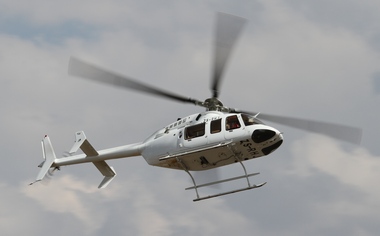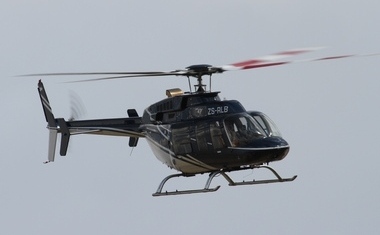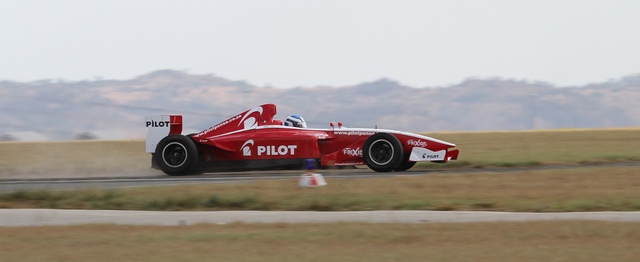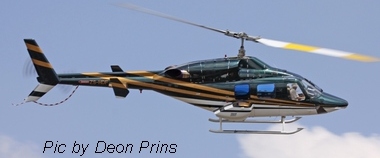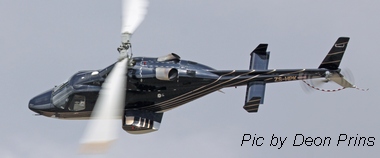 Two Bell helicopter displays, one featuring a car race had the crowd on their feet.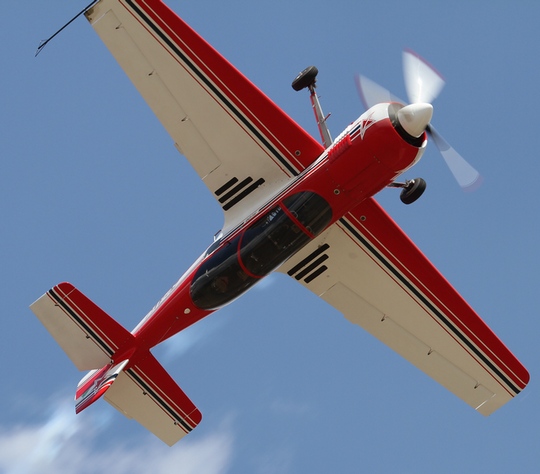 We do not see Warren in the SU29 often enough, his display was awesome.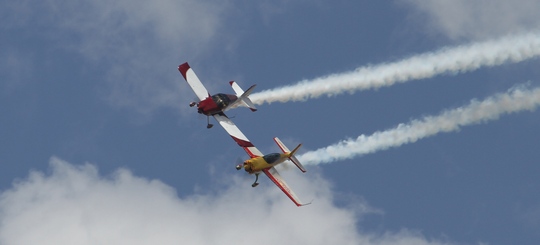 Larry and Jason were next in the Team Triton Extra and Vans RV 7. Flying two aircraft with totally performance parameters is never easy but they made it look easy.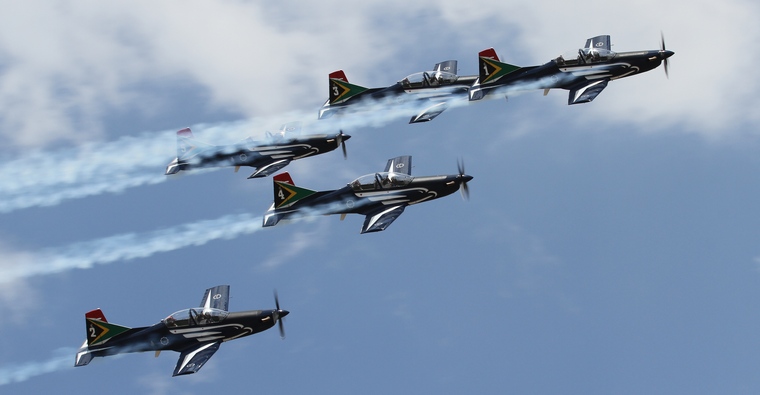 The SAAF Silver Falcons who last preformed at the SAAF Museum Airshow at AFB Zwartkops was a real scoop for Rand. Team 75 consisting of Majors Beau Skarda, Werner Vermaak and Captains Mark Gentle, Jaques Pohlman and Bok Meyer showed that they have not lost their touch and were a precise as ever.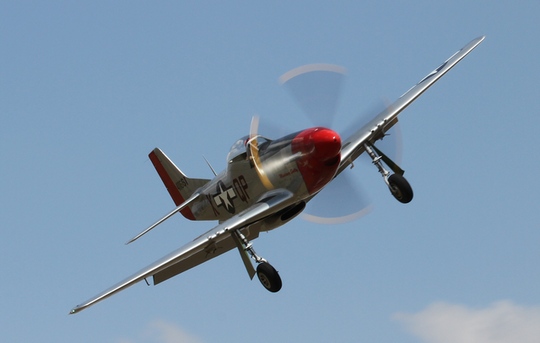 Menno in the Mustang with its eerie scream as the wind rushes over the gun barrels always has the crowd in awe.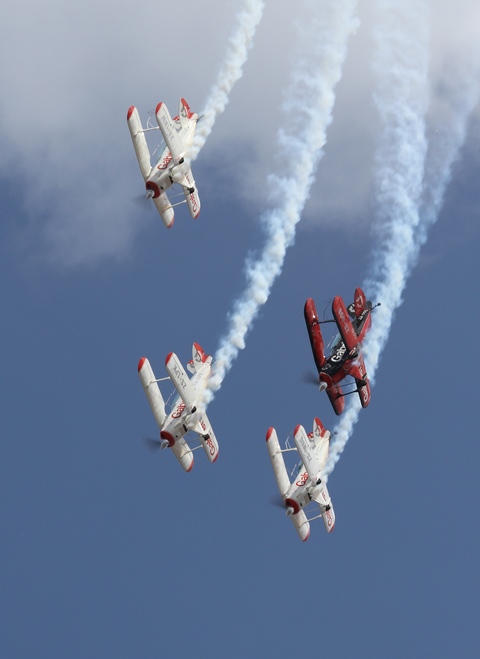 Scully, Arnie, Sean and with Ellis as soloist also added new twist to their Gabriel sponsored Pitts Special formation display.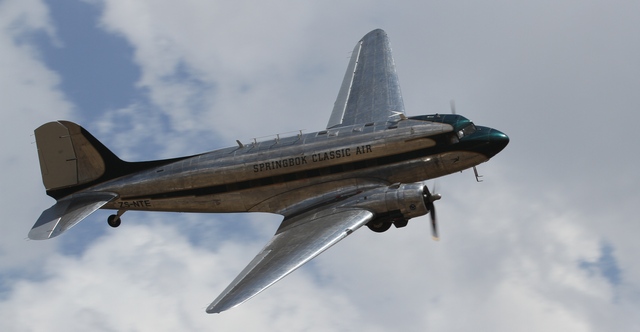 Captains Raath and Stapleford were at it again, this time in the Springbok Classic Air DC3 that celebrated her 70th birthday just a few days before.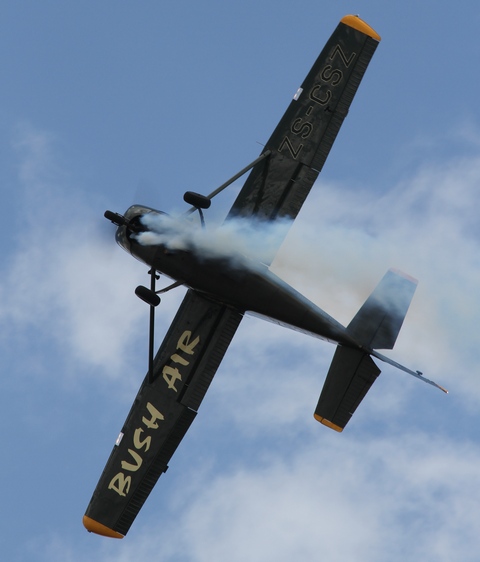 Following the stately display of the DC3 was CC Pocock, bush pilot extraordinaire in his Cessna 172.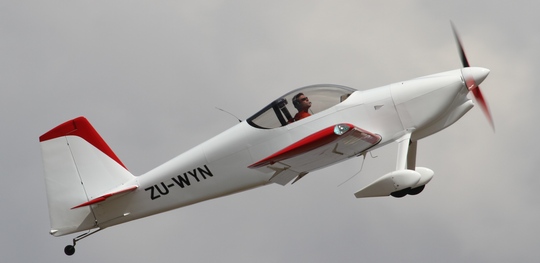 Frank King an aircraft maintenance engineer did his second show in his RV7.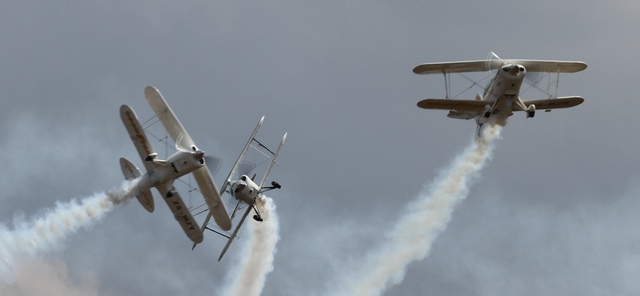 Followed by the Goodyear sponsored Pitts Specials flown by Johan, Nigel, Neill and Glen. Dennis Spence, the team owner announced that they have been invited to again perform at the El Ain airshow.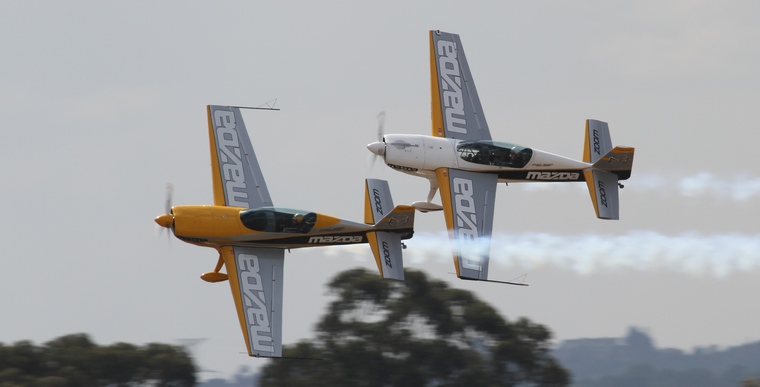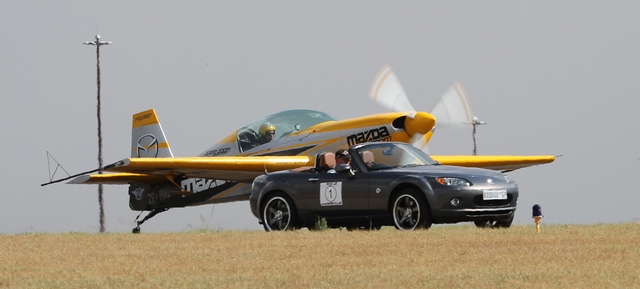 Brad and Ellis in the Mazda sponsored Extra's were next and their high g-force display always thrill the spectators. Brad then went on to race one of their sponsor's cars.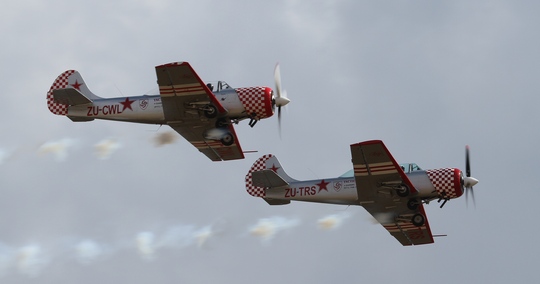 Next up was Charles and Jason in the Yak 52s.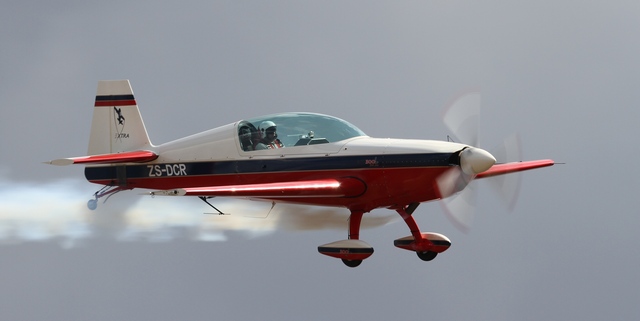 Elton followed with an awesome display in his Extra 300L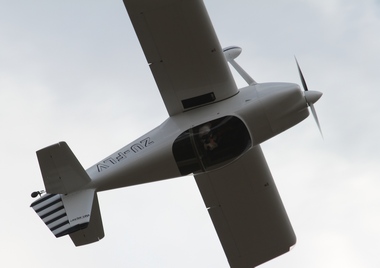 Trevor Warner, a SAA A340 and A300 pilot preformed in his first airshow in his homebuilt RV7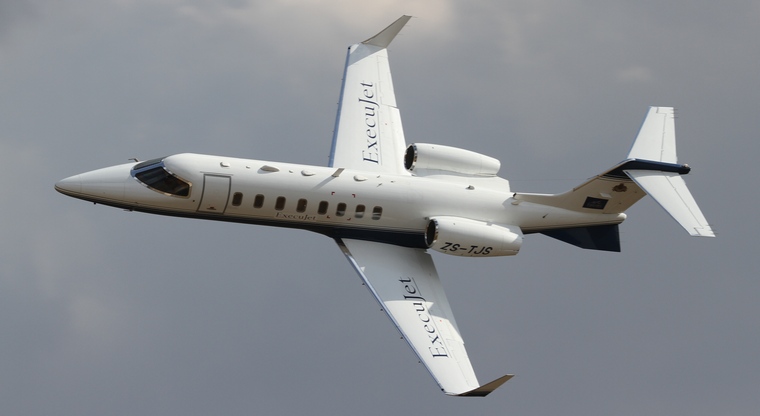 Another unusual airshow performer and one much appreciated by all was the Learjet flown by Larry and Pierre.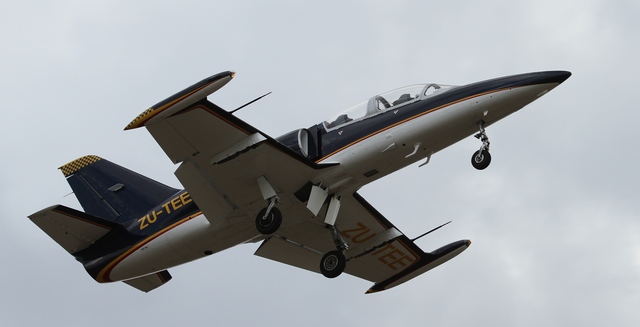 Charles, who had earlier, flew with Jason in the Yak formation display then took to the sky in the L39.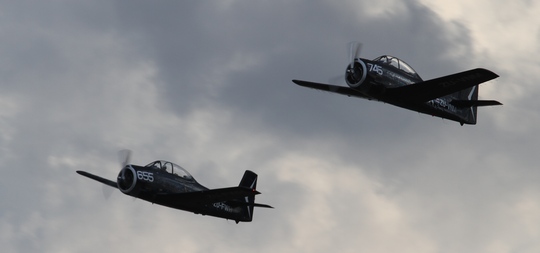 The show was closed by another two ship T28 display.
The Rand Airshow as always did not disappoint. The acts followed each other seamlessly. The spectators and media were well cared for and the Air Traffic Controllers were superb. Capital Sounds as always was on top form and the organisation of the show terrific.