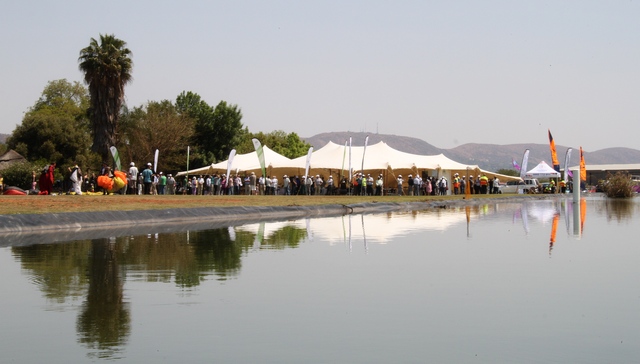 Pretoria Skydive Club was founded in September 1963 and the first jump took place in October of the same year. The Club celebrated its 50th birthday on the 4 October at its park-like drop zone at Wonderboom Airport.
Peter Lawson who became chairman of the club in 1991 welcomed all to the momentous occasion and briefly outlined the history of the club before handing the microphone to Hilton Foster of the City of Tswane who told the guest that was accommodated under a Bedouin style tent and treated to a delicious lunch about the Council's plans for Wonderboom.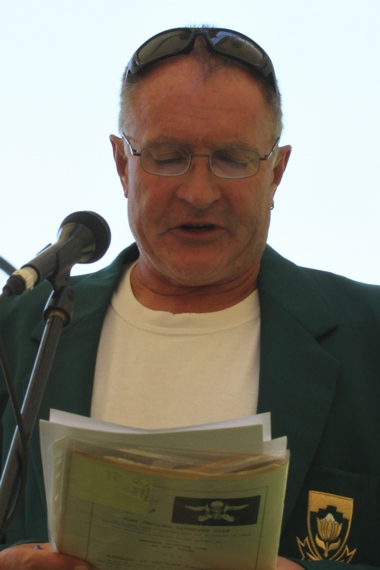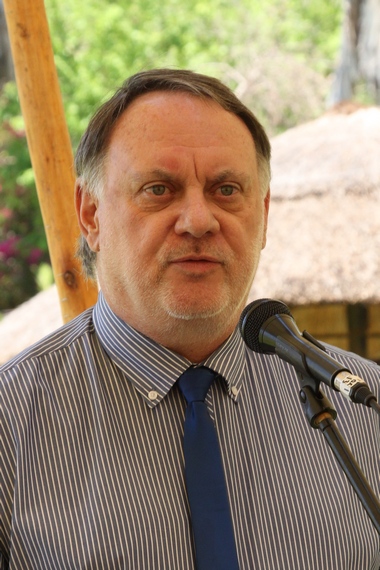 Peter Lawson………………………………….Hilton Foster


Six months after its formation the Club hosted the South African Nationals and will again this year host the 50th Nationals. In 2008 the Club also hosted the Canopy Piloting World Championships.
The Club initially leased aircraft, a far from ideal situation. In 1974 a number of investors under the leadership of Mike Snoydon got together and purchased a Pilatus Porter and the club became the first in the country to use the turbine powered workhorse. In 1984 a second Porter was added. Mike sadly passed away in accident in his Spitfire and the Porters were withdrawn forcing the club to again revert back to leasing jump ships. The Club currently operate the turbine powered Atlas Angle that belong to the Atlas Angel Trust.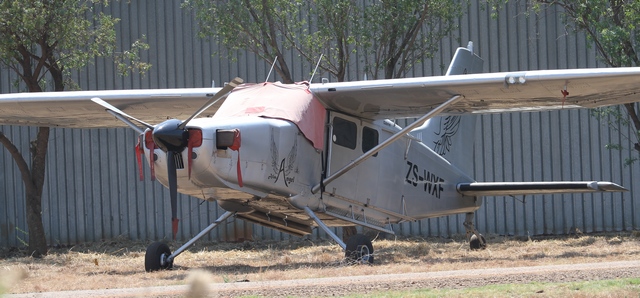 A number of display dives were arranged for the large number of invited guests and club members that included two of the original founding members.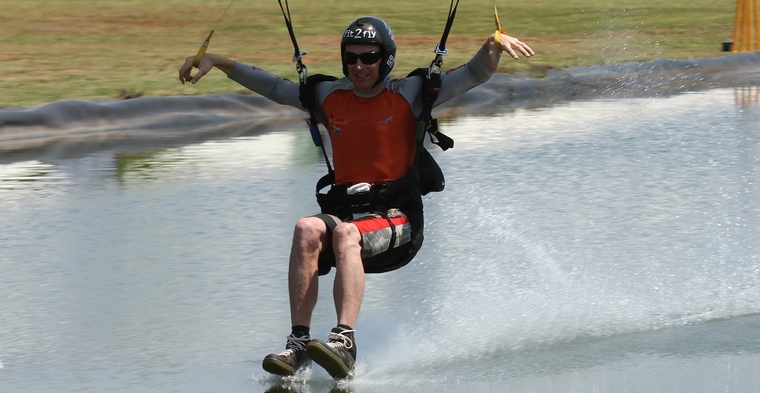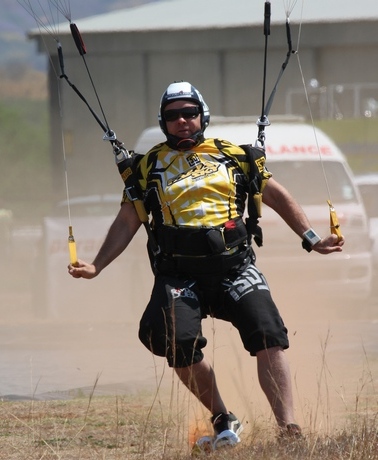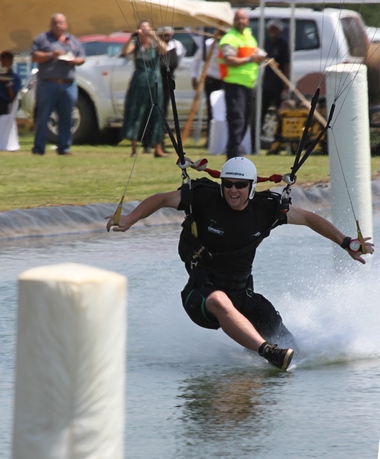 Glenn Dell, past Red Bull Air Race participant showed why he is regarded as one of the top aerobatic pilots in the world when he did a fifteen minute display that had all present spontaneously applauding.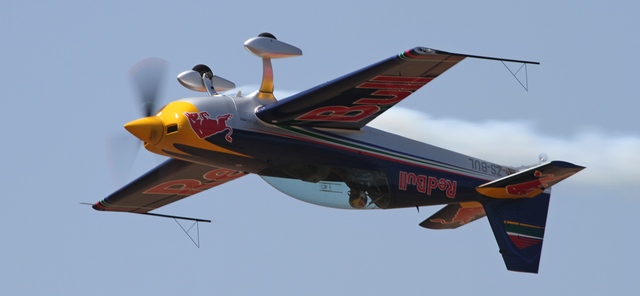 Following Glenn was a sixteen person formation jump.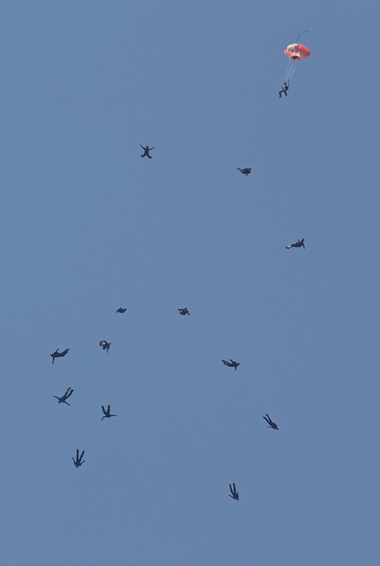 And closing what was a wonderful day was demonstration jumps by a number of lady skydivers, wingsuit exponents and canopy pilots.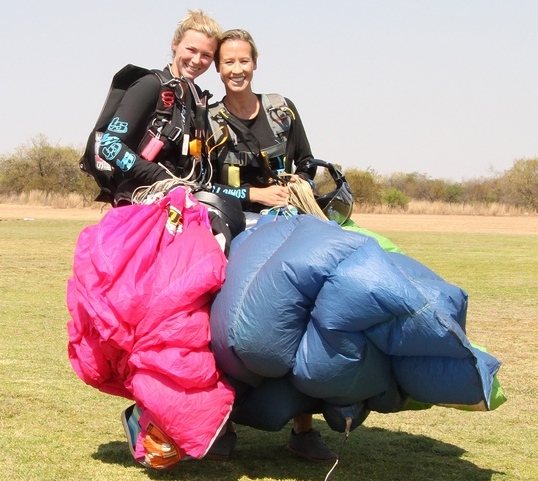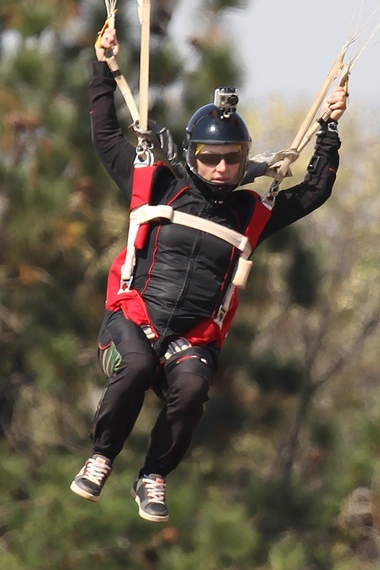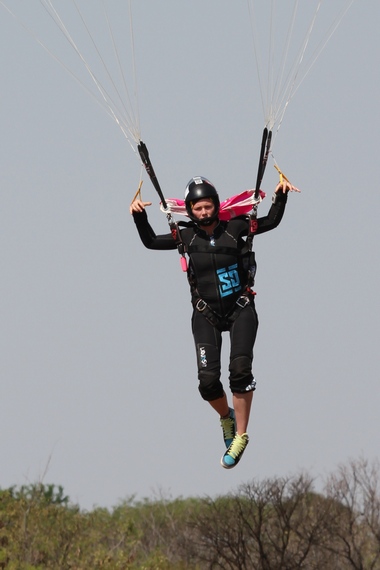 Pilot's Post wish the club a happy 50th birthday. There is no doubt that it will prosper and grow and fifty years from now will celebrate its centennial.