Hluhluwe airfield operations...
In 1975 an entity called Zululand Mission Air Transport, ZUMAT for short, came in to being. This small but very dedicated organisation was based at Ubombo and provided a flying doctor and medevac service in the northern parts of Kwazulu Natal. The funding for the mission and some local hospitals were provided by the Methodist Church.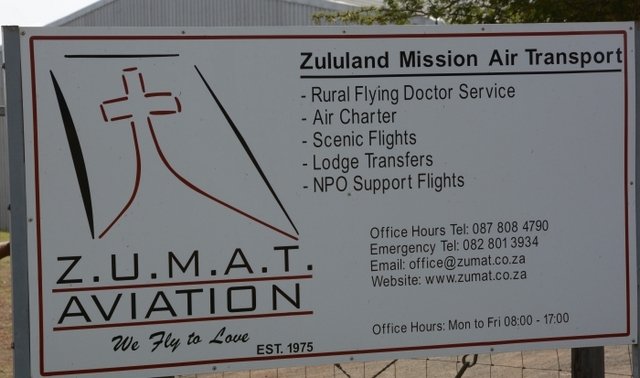 The aircraft being used at the time was a Maule and a Cessna 207. The grass runway, they operated from, was all of 340 meters long, from fence to fence, so useable runway was considerably less. Once an ex US Naval pilot visited the mission and mentioned, to the pilots, that it was far more scary landing at the Ubombo airstrip than doing so on an aircraft carrier. Mainly, I suppose, because there were no arrestor cables on the field.
In 1994 the hospitals, that were operated by the Methodist Church, were nationalised and the church withdrew their support of all operations. A Major part of the funding for ZUMAT also ceased at this time. After this funding was generated from charter flights and private donations. ZUMAT continued to provide a medevac service until early in 2000 when the medevac service came to an end and their main focus turned to flying doctor's out to remote rural clinics.
In 2006 the whole ZUMAT operation moved to the Hluhluwe airfield. Having better infrastructure and, most importantly, a 1208 meter long runway, it was a logical step to take.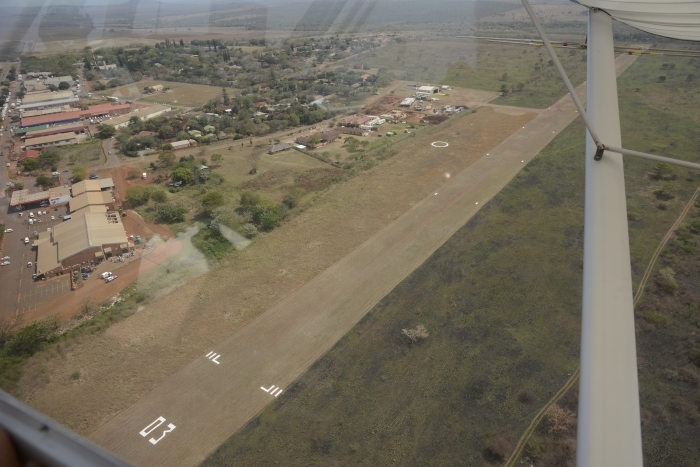 ZUMAT continued to operate until late in 2012. Unfortunately, due to a number of reasons, ZUMAT was no longer sustainable, and sadly the operation was closed in December of 2012. This brought an end to an invaluable service that was provided for 37 years.
In 2011, a group of private Rhino owners, private and community owned reserves, anti poaching specialists, leading conservation NGO's and Ezemvelo KZN Wildlife, came together and Project Rhino KZN was born on World Rhino Day, 22 September 2011.

A year later, in September 2012, an addition to Project Rhino KZN was made when ZAP-Wing (Zululand Anti Poaching - Wing) was added. Project Rhino KZN were the recipients of the prestigious 2013 Mail & Guardian Rhino Rescue Award, with ZAP-Wing as its flag-ship project.

ZAP-wing is staffed by 5 Pilots and equipped with two Robinson R44 Raven Helicopters, a WWF Netherlands donated Rainbow Skyreach Cheetah and a MicroAviation Bathawk light sport aircraft (LSA) owned by Ezemvelo KZN Wildlife.

The five pilots are Etienne Gerber (Principal Pilot) Fixed- and Rotor Wing (Pictured), Lawrence Munro (ZAP-Wing coordinator) Fixed wing, Dirk Swart (Ezemvelo Section Ranger) Fixed wing Menno Buyze Rotor wing and Wayne Cornhill Rotor wing.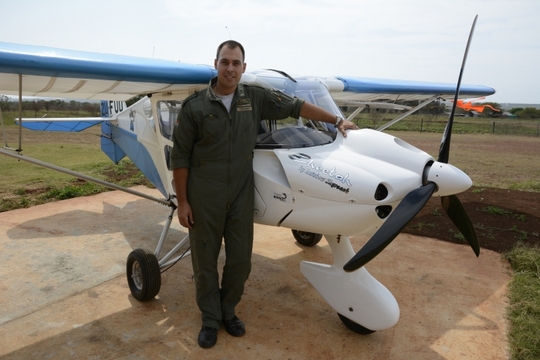 The one R44, the Cheetah and the Bathawk are all stationed at the ZAP-Wing base at Hluhluwe airfield (Unfortunately only the Cheetah was on site during my visit) . The other R44 is stationed at the southern part of the Hluhluwe-Imfolozi game reserve.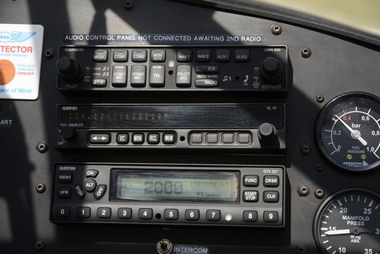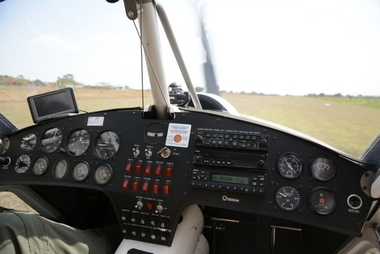 The two Helicopters and two of the helicopter pilots are being funded, via Ezemvelo KZN Wildlife, by the KZN Provincial Treasury. The other pilots and aircraft are funded by Ezemvelo KZN Wildlife and Project Rhino KZN, mainly through donations made to the African Conservation Trust (ACT), a Section 18A conservation NGO. ACT was nominated by the members of Project Rhino KZN to administer the operation, and as such all donations towards Project Rhino and ZAP-Wing is made through them.
The ZAP-Wing operational area has been divided in to three sectors: Eastern (Orange), Central (Green) and Western (Blue) area's. The total area to be patrolled is in excess of 500,000 hectares. The size and complexity of the area does pose a few challenges.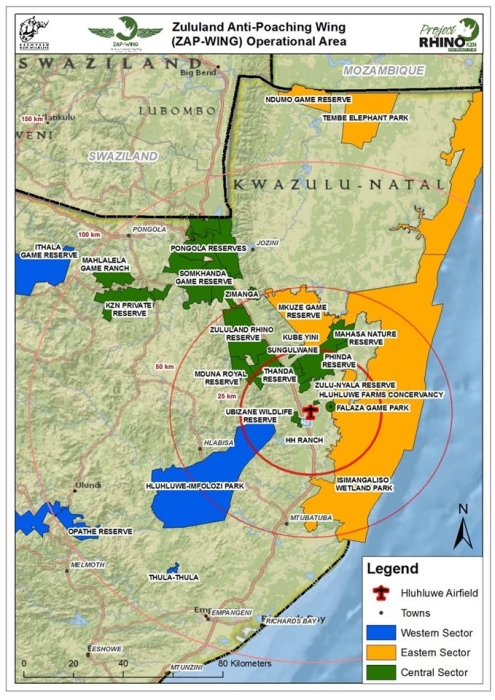 ZAP-Wing does two main types of flights:
1 Patrols:


The fixed wing aircraft are used to do patrols at irregular times so that no patterns can emerge. During these flights observations are relayed to the relevant property owner by the aircraft.
2 Reaction:


These flights are usually undertaken by the R44's in conjunction with various law enforcement bodies and anti poaching units and are generally in response to information that a poaching incident has just or is about to take place. Ground and air resources are deployed based on the requirements of each operation's unique requirements.
One of ZAP-Wing's pilots, Lawrence Munro, acts as co-ordinator and all flight requests are directed via him as per the ZAP Wing Operations Protocol and SOP's.
ZAP-Wing deploys its aircraft as required and within each type's performance envelope and SOP's. ZAP-Wing is constantly striving to increase its operational capability and improve its impact on anti-poaching operations.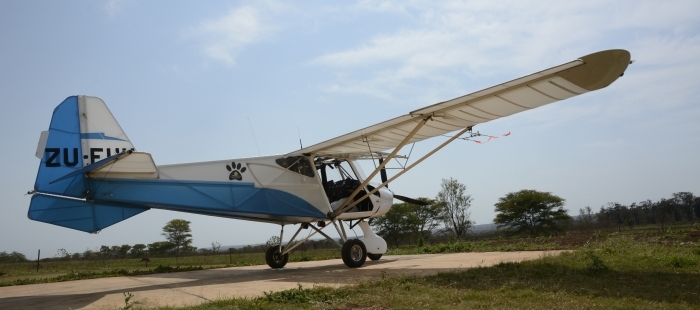 Although the Cheetah is equipped with an ELT (Emergency Locator Beacons) the pilots and crew do not yet have PLB's (Personal Locator Beacons). These pilots and crew put their lives in harms way every time they go on patrol. If these aircraft were to be fired upon and emergency landings needed to be made, the pilots and crew will have to move away from the aircraft in order to avoid being targeted themselves. PLB's will aide the rapid location and recovery of these members.
As ZAP-Wing is mainly supported by a Non-Profit organization most of their operating costs are dependant on donations from public and industry. The running costs of the ZAP-Wing base at Hluhluwe airfield as well as aircraft running costs are dependent on donor funding, therefore donations towards this will be greatly appreciated.
Donations in the form of equipment as well as finance is always desperately needed. For the latest list of requirements please contact Etienne Gerber via email at
etienne@zapwing.org
.
Financial support can be done via the African Conservation Trust, a Section 18a NGO, so donations to this will be tax deductible. Donations must please be marked for "ZAP-Wing" in order for it to be channelled to ZAP-Wing.
Local and international donations can also be made via
www.givengain.com/cause/3213/projects/11081
Please support their efforts by donating in finance or in equipment. Also visit their websites www.zapwing.org and
www.projectrhinokzn.org
, and "like" them on Facebook!