THIS WEEK IN MIDWEEK UPDATE

1 Weekend events.
2 Forthcoming events.
3 The All-New 2014 Generation 5 Cirrus Aircraft
4 Boeing, South African Airways Launch Sustainable Aviation Biofuel Effort
5 Africa Aerospace and Defence (AAD2014) launches new website
6 ATNS joint training initiative focuses on skills development
7 Chinese military aircraft, the ShuiHong-5
8 CAA Part 91 Road show hosted at Aeropark Zynkraal.
9 Advertising Rate card
1
WHATS HAPPENING THIS WEEKEND


19 October: RC Jets at AFB Zwartkops.
19 October: CAA Part 91 Roadshow, Krugersdorp
2
SAVE THE DATES

26 October: Ladysmith Flying Club is looking at hosting a breakfast at the Ladysmith Airport. Contact Shane 071 190 9149
26th October: We are planning a RV/Warbird/Radial fly-in for at Stellenbosch! We will be hosting a fun fly inn specifically aimed at the following aircraft .
RV's, Taildraggers, Warbirds and Radials.
However all other aircraft are welcome to fly in for the day as we will have a contest with prize money allocated to aircraft in the categories as below.
Breakfast will be served from 08h00 and judging will commence from 10h00 am so please be sure that your aircraft is available .
Some rules:
Normal procedures for landing (see www.stelfly.co.za) .
Registration forms should be handed in at Pilot Registration when you park your aircraft.
Rules
Aircraft must be airworthy and currently licensed. Documents available at site.
Aircraft must have flown in to FASH or demonstrate flight at FASH to be judged.
Only show worthy Aircraft will be judged. Judges will determine required criteria, including Condition and Cleanliness.
Aircraft must be accompanied with informative display signage and a prop card for each Judge to initial after Aircraft has been Judged.
Judges decisions are final.
Judging Categories
RV Aircraft: Could be any RV aircraft that is Amateur Built and licensed as Experimental. Mostly a Craftsmanship and Beauty contest. Aircraft built entirely by hand could score higher than Kit Built because of the amount of skill and time consumed in building.
Warbird: Any Aircraft that has been used by the Military Services of RSA or Foreign Countries that have been utilized or intended for training for, or used in combat. Important features including original military non-volatile attachments, equipment and marking
Taildraggers, excluding RV's , Classic: Aircraft 1930 to WWII
Prizes
The Best of Show Award ( cash prize R10 000) will be awarded to the Highest Scoring Aircraft
If we have enough aircraft in each category, the prize money may be split into category winners
Please send me a mail at paul.roux5@gmail.com if you want to book for breakfast and if you want to enter your aircraft
2 November Parys time trials 'all comers' from slow to super-fast. Briefing starts at 09h00. Contact Scully Levine 083 500 8387 e-mail: flyboys@global.co.za
2 November: Aero Club of South Africa annual awards ceremony at the Wanderers Club. Contact Sandra Strydom 011 082 1100 e-mail:
membership@aeroclub.org.za
8 to 10 November EAA Sun 'n Fun Chapter 1503 Tempe Airfield Bloemfontein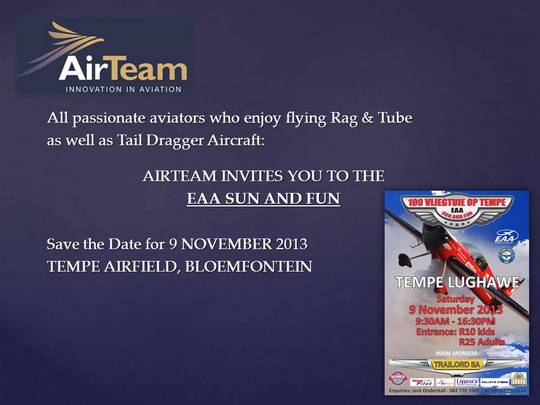 Jack Onderstall 082 770 5505 e-mail: jack@cp.bftn.co.za is inviting you to Sun & Fun Fly-Inn at Tempe. Main Sponsor: www.trailordsa.co.za
No landing fees sponsored by airport manager Charlie Marais. Avgas and Jet A1 are available on the airfield at competitive prices. Capital Sounds in attendance. Come and meet the legendary Brian Emmenis of Capital Sounds your PA man for the day.
Accommodation:
Camping on the airfield at the sky diving club - fee is R20/night per person. Please contact: Skydive Central manifest by calling 072 6916193
Nearby: Korhaan Lodge: 051 451 1733
korhaanlodge@iburst.co.za www.korhaanlodge.co.za
Bains Game Lodge: Luxury self-catering log cabins for two or five people and hotel rooms single or double. Tel 051 4511 761 or
www.bainsgamelodge.co.za

9 November: EAA Chapter 322 Peter Hengst Memorial and Breakfast Fly-in to Brits. Contact Doug Norval
douglas@the-it-guy.co.za
9 November: SAPFA Fun Rally Brits airfield: For more information go to:
www.sapfa.org.za
or contact Mary de Klerk e-mail: maryd@expandingbranding.co.za
9 November: Kunkuru Fly in
15 to 17 November: Mafikeng fly-in and hangar dance. For more information
E-mail: info@mafikeng-flyingclub.co.za or contact Connie Conradie 082 449 1546
30 November to 1 December: Sport Aerobatics ACE of Base - Baragwanath airfield. Contact Annie Boon e-mail:
hange@mweb.co.za

7 & 8 December: Wings and Wheels airshow at AFB Ysterplaat - Cape Town Contact Chris Teale e-mail:
chris@ysterplaat.org.za



For the full 2013 calendar go to events calendar.
3

THE ALL-NEW 2014 GENERATION 5 CIRRUS AIRCRAFT

Cirrus Aircraft today introduced the company's model year 2014 SR-Series airplane lineup, the very latest editions of the world's best-selling line of personal and small business aircraft. New features and upgrades to the 2014 Generation 5 aircraft exemplify the Cirrus hallmarks of continuous and industry-leading product innovation, customer-focused improvements and best-in-class safety systems.
Cirrus Integrated LED Technology™
"The most immediately recognizable new feature for 2014 is that we have brought luxury automobile LED lighting technology to the airplane, a first in our segment. Cirrus Integrated LED Technology™ increases functional performance while enhancing aesthetic appeal for Cirrus customers," states Todd Simmons, Executive Vice President, Sales, Marketing & Customer Support. "Of course the new level of clarity and brightness is remarkable, but you just can't help but be taken by how cool our new LED package looks!"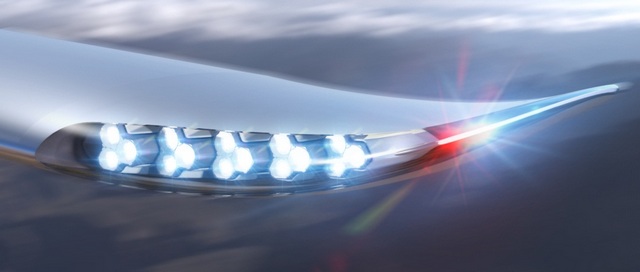 The all-new and state-of-the-art multi-function LED lighting system, called Cirrus Integrated LED Technology™, is seamlessly integrated into the wing and provides a range of functions including:
1. Ground illumination for night pre-flight walk-arounds
2. Tail surface illumination
3. Anti-Collision lights
4. Navigational position lights
5. Landing light assistance
6. 'Halo' accent lighting
Additionally, the flush-mount installation not only reduces drag, but also now adds both LED reliability and brightness, unmatched by other light technology. These lights can be activated using a key fob or with switches from inside the cockpit.
Refined New Aesthetic and Feature Packages
All new for 2014 are re-imagined Carbon and Platinum Appearance packages. Like the Cirrus Integrated LED Technology™, these bold new designs further distinguish Cirrus customers from conventional thinking when it comes to ramp presence and appeal.
Carbon Appearance

Inspired by the unmistakable style of the most legendary sports cars, the Carbon Appearance package utilizes a new palette of accent colours to make the 2014 Cirrus no less than stunning on the tarmac. Interior details such as jet black vents, carbon fibre instrument panel lobes and two-tone leather bolster seats complete this exhilarating new look.
Platinum Appearance

A true sense of traditional, elegant and luxurious style is captured in the new 2014 Platinum Appearance premium upgrade. Fluid lines and a distinguished collection of earthy exterior colours highlight this desirable option for 2014. Nickel vents and solid colour leather bolster seats provide the perfect finishing touches that complement this rich new addition to Cirrus style.
"There will no mistaking when a new 2014 Cirrus Aircraft is on the ramp as only Cirrus offers this innovative new mix of performance, safety and style." added Simmons. "We take our design cues from so many places outside of aviation and then work carefully with our engineers and artists to bring them into the airplane in just the right way. You can see the results of that thinking in these new colours, exterior schemes and most importantly the new LED lighting system for 2014."
High-Performance Lighter Weight Brakes and Tubeless Tires
The 2014 Cirrus aircraft line-up features an innovative new high-performance Beringer brake system that reduces weight and enhances performance and safety. Called Beringer Aero design, these brakes provide the same stopping power but with less mass and is achieved with a smaller rotor that performs at a cooler overall operating temperature. They also allow the use of tubeless tires to provide a higher level of reliability when compared to traditional tube tires, reducing the risk of leaks and failures.
Unrivalled Performance and Capability in Generation 5
Generation 5 is the name given to the airframe change required to achieve the 200-pound increase in useful load first introduced in 2013. The entire aircraft design was analysed from spinner-to-tail and many parts and systems reengineered and redesigned to accommodate the increased airframe load, aerodynamic improvements, improved flight performance and the Cirrus Airframe Parachute System™ (CAPS). Substantial testing, including a new series of parachute test drops, was conducted for validation. With an increased canopy size, a new rocket extraction system that propels the parachute upon activation, an advanced technology electrical rocket igniter and lighter and stronger construction materials, the proven CAPS system continues to save lives - 77 to date. Other airframe upgrades included strengthening the carbon fibre, single-part wing spar, the landing gear and a new flap system, allowing extension to the first position at 150 knots.
In 2014 attention is turned to LED technology in the wingtips and the addition of high performance brakes in addition to the 2013 load carrying exclamation point of recent Cirrus innovations which also include: Cirrus Perspective™ avionics by Garmin®; Cirrus Known Ice Protection™; Perspective Global Connect™ satellite communications; 60/40 FlexSeating™; and the totally unique Cirrus Airframe Parachute System™ (CAPS). The SR22/SR22T has been the best selling GA aircraft now for over a decade.
Model Year 2014 SR-Series aircraft are available for pre-order today with next deliveries available in the first quarter of 2014.
About Cirrus Aircraft
Cirrus Aircraft is a recognized leader in general aviation. Its all-composite line of personal aircraft - the SR20, SR22 and the turbocharged SR22T - incorporate innovative and advanced performance, electronic and safety technologies, including Cirrus Perspective™ by Garmin® avionics and the unique Cirrus Airframe Parachute System™ (CAPS). To date, total time on the worldwide Cirrus Aircraft SR-series fleet surpassed five million flight hours with 77 lives saved as a direct result of CAPS being a standard safety feature on all Cirrus aircraft. The Cirrus Vision SF50 jet, with over 550 production positions reserved, will provide a new personal and regional business transportation solution: the personal jet. All Cirrus aircraft are made in the U.S. with a direct sales force in North America and authorized sales centers covering export markets in 60 countries around the world.

4



BOEING, SOUTH AFRICAN AIRWAYS LAUNCH SUSTAINABLE AVIATION BIOFUEL EFFORT IN SOUTHERN AFRICA


Collaboration on biofuel supply chain part of broader efforts to support environmental sustainability
CHICAGO, Oct. 10, 2013 /PRNewswire/ -- Boeing (NYSE: BA) and South African Airways (SAA) announced today that they will work together to develop and implement a sustainable aviation biofuel supply chain in Southern Africa, a first for the continent.
The companies signed a Memorandum of Understanding for sustainable aviation biofuel supply chain development at The Corporate Council on Africa's 9th Biennial U.S.-Africa Business, attended by executives from leading U.S. and African firms and government representatives from several countries.
This collaboration between Boeing and SAA is part of the companies' broader efforts to support environmental sustainability for the airline's operations and the commercial aviation industry overall, in addition to advancing South Africa's social and economic development.
"South African Airways is taking the lead in Africa on sustainable aviation fuels and, by setting a best practice example, can positively shape aviation biofuel efforts in the region," said Ian Cruickshank, SAA Head of Group Environmental Affairs. "By working with Boeing's sustainable aviation biofuel team, which has a history of successful partnerships to move lower-carbon biofuels closer to commercialization, we will apply the best global technology to meet the unique conditions of Southern Africa, diversify our energy sources and create new opportunities for the people of South Africa."
Boeing has collaborated extensively with airlines, research institutions, governments and other stakeholders to develop road maps for biofuel supply chains in several countries and regions, including the United States, China, Australia and Brazil. The aerospace company's plan to work with SAA is the first such project in Africa.
"Sustainable aviation biofuel will play a central role in reducing commercial aviation's carbon emissions over the long term, and we see tremendous potential for these fuels in Africa," said Julie Felgar, managing director of Environmental Strategy and Integration, Boeing Commercial Airplanes. "Boeing and South African Airways are committed to investigating feedstocks and pathways that comply with strict sustainability guidelines and can have a positive impact on South Africa's development."
Flight tests show that biofuel, which is derived from organic sources such as plants or algae, performs as well as or better than petroleum-based jet fuel. When produced in sustainable ways, biofuel contributes far less to global climate change than traditional fuels because carbon dioxide (CO2) is pulled out of the atmosphere by a growing plant-based feedstock.
Boeing and SAA believe that new developments in technology will enable the conversion of biomass into jet fuel in a more sustainable manner without competing with other sectors for food and water resources. The World Wildlife Fund-South Africa will monitor and ensure compliance to sustainability principles that would ensure that fuel is sustainable and would lead to genuine carbon reductions.
Aviation biofuel refined to required standards has been approved for a blend of up to 50 present with traditional jet fuel. Globally, more than 1,500 passenger flights using biofuel have been flown since the fuel was approved.
5


AFRICA AEROSPACE AND DEFENCE (AAD2014) LAUNCHES NEW WEBSITE

Africa Aerospace and Defence is the premier exhibition of Air, Sea and Land technologies on the African continent

AAD successfully launched its new website on 14 October 2013 presenting a renewed corporate image with the purpose to create a customer-centric experience and ensured that the navigation is customised and made easy for customers to find what they are looking for. The site's homepage welcomes visitors with two enter sections, Trade & Exhibition and Airshow. It was important that the design of the website is clean, modern with a world map focused on Africa particularly South Africa showing a Gripen as one of the best leading fighter aircraft in the continent. We wanted our new website to reflect what we are 'The Premier Exhibition of Air, Sea and Land technologies in the African Continent' and in a global community.
Exhibitors, Media and Trade visitors will enter the website under the trade and exhibitor section on the home page for any exhibition related information such as VIP delegation information, how to exhibit, how to visit the show, news, layout etc.
The website also includes a 'University space' with information, targeting students that have interest in the industry and wish to meet with potential employers during AAD2014. The AAD2014 website will still allow Media and Trade visitors both national and international the opportunity to register online in an efficient manner.
Airshow enthusiasts will enter the website at the airshow section where the relevant information about the airshow will be available including ticket prices, roads to avoid, parking and how to get to AFB Waterkloof for the Airshow.
The AAD2014 website is designed for a wide range of browsers, optimised for viewing on mobile devices such as smartphones and digital tablets. Be on the lookout closer to the time for the AAD2014 customised mobile application in order to help you use your time in the most efficient way and get the most possible out of the event. The service is optimised for Smartphone use (iPhone, Android and Mobile website) but is also available on all mobile phones that have internet capabilities. The redesigned website, created by Prospero South Africa team, embodies AAD's forward-thinking vision.
AAD2014

The Africa Aerospace and Defence (AAD) 2014 is one of the world's premier Aerospace and Defence exhibition that holds a prominent position within the Aviation and Defence calendar. This exhibition takes place biannually in September. The first three days of the exhibition are traditionally trade days, followed by two airshow days that are open to the public. The 8th AAD will take place at AFB Waterkloof, Centurion in the City of Tshwane, South Africa between 17 to 21 September 2014, and will once again bring together various industries from throughout the world so as to showcase the latest technological innovations within this sector.
Visit our new website for more information please visit www.aadexpo.co.za.


6
ATNS JOINT TRAINING INITIATIVE FOCUSES ON SKILLS DEVELOPMENT

Johannesburg, South Africa. The Air Traffic and Navigation Services (ATNS) Aviation Training Academy (ATA), in conjunction with the International Air Transport Association (IATA), held a Graduation Ceremony on Friday, 11th October 2013, at the Birchwood hotel, Boksburg, South Africa.
Seventy-five (75) students from South Africa, Swaziland and Namibia were conferred with various aviation qualifications.
Focusing on important issues such as safety management; aviation security; Air Navigation Services management; civil aviation, project and air traffic services management, these qualifications will equip participants with the knowledge and skills to assume leadership roles in today's complex civil aviation environment. Consequently, they will benefit from IATA's global vision and experience in the air transport industry and ATNS expertise in providing safe, orderly, expeditious and efficient air traffic, navigation and associated services.
The afore-mentioned courses are focused - in particular - on aviation because of its importance in the development of modern societies, and its key role in the economic development of participating states.
ATNS CEO, Thabani Mthiyane said the collaboration between ATNS and IATA was about raising standards and developing career paths across the aviation sector. "Air transport is one of the world's most important industries, and training plays a vitally important role within it," concluded Thabani.
There are different programmes available between IATA and various universities across the globe. IATA is in the process of liaising with various universities in South Africa to offer an MBA in Aviation.
Since April 2000, the ATNS ATA has proudly trained more than four thousand (4000) international and local delegates as part of this ATNS/IATA training initiative. This project promotes common values and improves the quality of human resources in the continent - through mutual learning, comparison and exchange of good practice.
7


CHINESE MILITARY AIRCRAFT THE SHUIHONG-5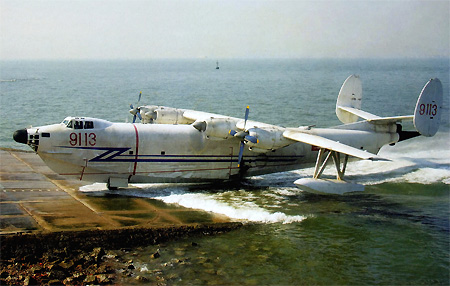 The SH-5 (Shuishang Hongzha-5, or ShuiHong-5) is the amphibious aircraft developed by Harbin Aircraft Manufacturing Corporation (HAMC) in the 1980s. As its designation implies, the aircraft was originally intended for anti-surface and anti-submarine warfare, but lack of suitable weapons resulted in only four examples being built for maritime patrol and surveillance role.
Programme

In the 1960, the PLA Navy demanded an indigenous amphibious plane to replace its ageing Soviet Beriev Be-6 (NATO reporting name: Madge) amphibious plane. The development task was assigned to the Harbin Aircraft Factory (now HAMC) in 1968, and the first prototype was completed in 1971. The floating test of the SH-5 was carried out in 1971 and the aircraft was first airborne on 3 April 1976. However, the operational deployment with the PLA Navy did not begin until 1986 due to the political and technical reasons.
The SH-5 was developed based on a large number of existing technologies. The aircraft has an unpressurised cabin and four underpowered turboprop engines, making it only suitable for low- to medium-altitude flight. Although this weakness does not cause major problems for the aircraft's low-altitude patrol flight profile, it does mean that transit flights between base and any distant operational area have to be flown at comparatively low altitude and therefore reduced speed.
The SH-5 was originally scheduled to carrying the YJ-1 (C-101) supersonic ramjet-powered anti-ship missile for surface strike role. However, the development of the YJ-1 had encountered serious technical problems and the project was eventually given up in the late 1980s. As a result, the SH-5 only carries unguided bombs for strike mission, putting the value of the aircraft highly questionable. The PLA Navy was apparently unsatisfied with the aircraft's performance and the production was stopped after only four examples were delivered.
Meanwhile the four operational SH-5s are operated by the PLA Navy North Sea Fleet in a dedicated seaplane base near Qingdao, Shandong Province. They are mainly used for maritime patrol and surveillance missions. Unconfirmed report indicated that some, if not all, SH-5s are fitted with electronic intelligence (ELINT) equipment. At least one SH-5 has received special modifications for fire fighting role, enabling it to carry 8 tonnes water in its fuselage.
Design

The four-engine SH-5 mimics certain features of the Russian Be-12 (NATO codename: Mail) and the Japanese Shin Meiwa US-1A. The aircraft is of all-metal construction with a single-step hull, a high-set wing, a high-set dihedralled taiplane with endplate vertical surfaces, and retractable tricycle landing gear with single-wheel main units and a twin-wheel nose unit. The wing has a flat, constant-chord centre section that includes the inner two engines, and then increasing anhedral on the two tapered outer panels on each side.
Avionics

The aircraft is equipped with basic radio communication and navigation equipment, plus (offensive sensors) Doppler search radar with its antenna in a nose 'thimble', MAD in a tail 'sting' and sonobuoys in a rear-fuselage dispenser, and (cabin displays) acoustic data processing system and tactical display system, and (navigation) INS.
Armament

The aircraft has two Type 23-1 23mm cannons in a dorsal turret. Up to 6,000kg of disposable stores can be carried in a rear-fuselage weapon bay rated at 6,000kg and on four hardpoints (all under the wings). The weapon bay carries mines, depth charges or bombs, while the underwing hardpoints are used for two YJ-1 (C-101) anti-ship missiles on the inner units and up to six lightweight homing torpedoes, depth charges or other disposable weapons on the outer units.
Powerplant

The SH-5 is powered by four DongAn (DEMC) Wojiang-5A1 turboprop engines, each rated at 3,150ehp. Internal fuel capacity is 13,417kg, with no external fuel tanks available.
Specifications

Flight crew: 5
Mission crew: 3 (supplemented as required), or passengers, or 10,000kg of freight carried in the cabin
Wingspan: 36m
Length: 38.9m
Height: 9.802m
Empty weight: 25,000kg (for search & rescue and tansport missions); or 26,500kg (for anti-submarine warfare mission)
Normal take-off weight: 36,000kg
Maximum take-off weight: 45,000kg
Maximum speed: 556km/h
Service ceiling: 10,250m
Range: Ferry range 4,750km
Flight endurance: 12~15 hours (with two working engines)

8



CAA PART 91 ROAD SHOW HOSTED AT AEROPARK ZYNKRAAL



Degald Hacquebord reporting



On Saturday 12 October, Aeropark Zynkraal hosted a Fly-in and the CAA Part 91 Road show. Despite the windy conditions, quite a number of very interesting Aircraft made their way to Zynkraal.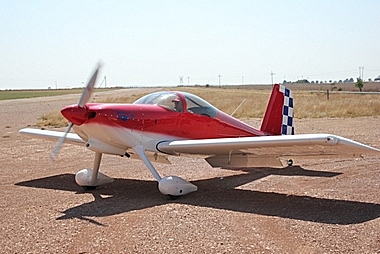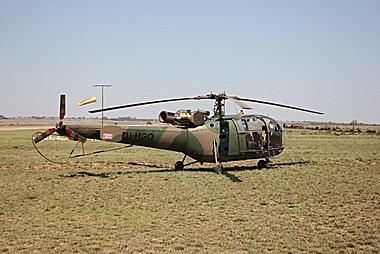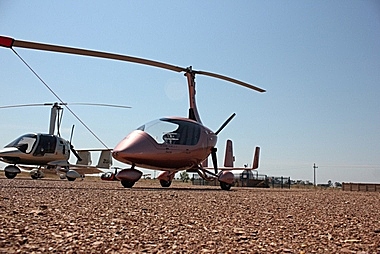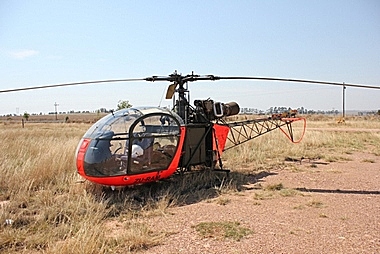 The day kicked off with our famous Buffet breakfast and at 10 o'clock it was time for the Part 91. We were quite fortunate with extremely interesting presentations from Weather services, CAA and Search and rescue only to name a few. From a Pilots point of view this was very helpful as well as made us all more safety conscious.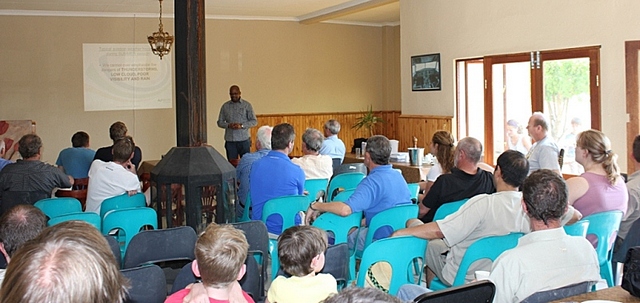 We think this is a great initiative form the CAA and we would advise any Aviation enthusiast to attend this Road show.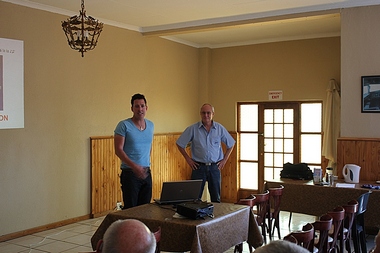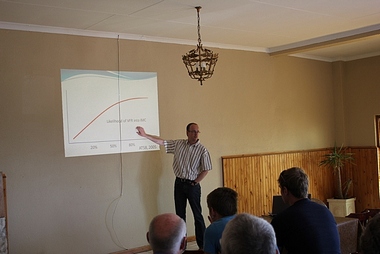 Happy Landings and see you all in the sky.

9