EAA Chapter 322 and the Aeronautical Society of Pretoria Boys High staged a Young Eagles Fly in on Saturday 26 October. The event was organised by John Illsley the Master in Charge of the Aeronautical Society at Pretoria Boys High and Captain Karl Jensen the Chairman of Chapter 322.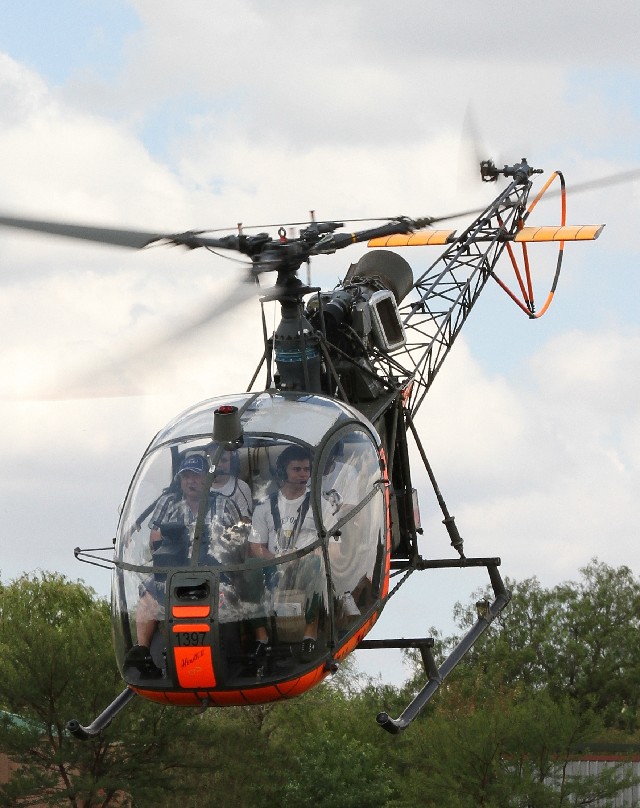 Hosted at Captain Jensen's hangar at Fly Inn Estate twelve of the school's students who are members of the society attended. The Pretoria Boys High Aeronautical Society last celebrated its 20th birthday and students who are members are offered a variety of aviation related events and outings.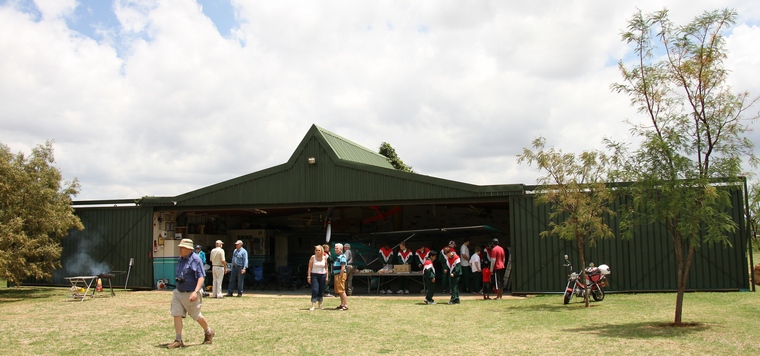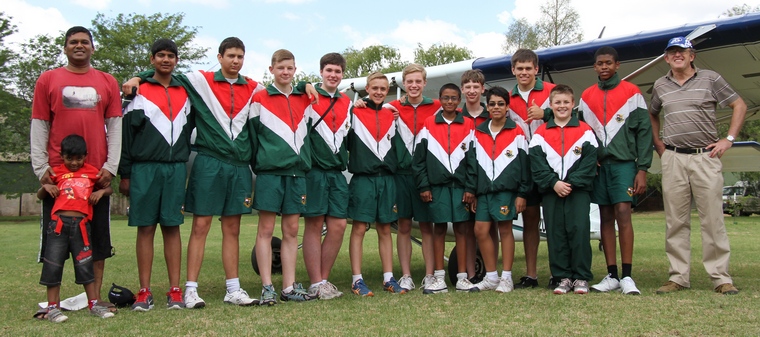 Captain Jensen's Cessna 170, Eugene Couzyn's Alouette II and Ricardo De Bonis's Aircam were available to fly the aspiring aviators but the wind unfortunately had other plans gusting strongly across the runway. In the interest of safety it was decided to only use the Alouette and none of the youngsters seemed to mind.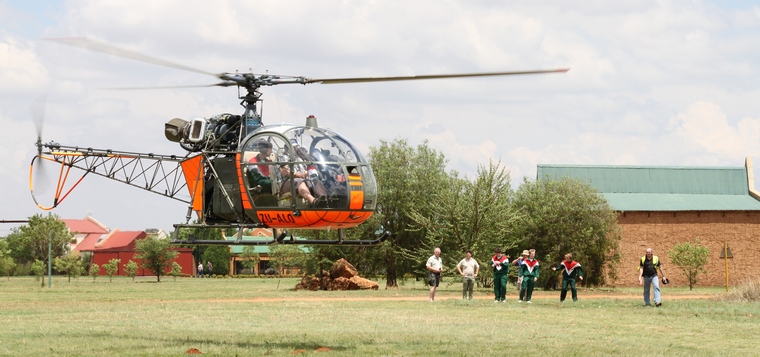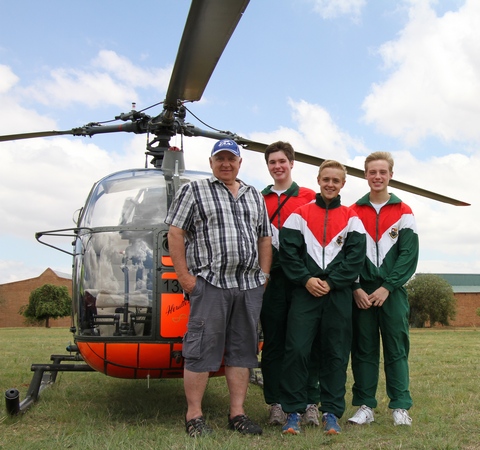 Eugene and Society Members

The young Eagles is a program created by the US Experimental Aircraft Association designed to give children between the ages of 8 to 17 an opportunity to experience flight in a general aviation airplane while educating children about aviation. This program is offered free of charge with donations and volunteers. The program was launched in 1992 and, by fall of 2009, has flown more than 1.5 million children in 90 countries. In South Africa Young Eagle flights are arranged by the Chapters of the EAA.

For more information on the South African EAA initiatives go to:
http://www.youngeagles.org.za/