The Annual Aero Club of South Africa Awards 2013 was held at the Wanderers Club on Saturday evening. This event is held annually to recognise and celebrate the achievements of aviators in all the various sections of the Aero Club.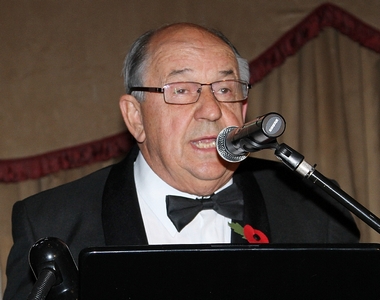 The opening of proceedings was undertaken by the Master of Ceremony Mr Karl Jensen who welcomed and presented the house rules for the evening to the 300 guests.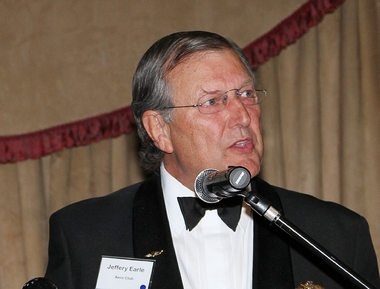 The Chairman of Aero Club Mr Jeff Earle then delivered the chairman's address.
National Colours were then presented in the 17 groups and awards were presented by Karl Jensen and Jeff Earle.
SAMAA = SA MODEL AIRCRAFT ASSOCIATION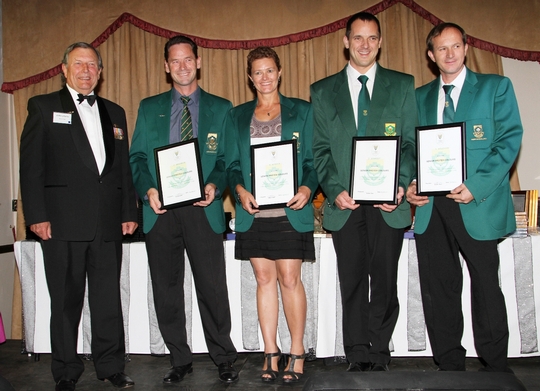 19th FAI World Championship for Soaring Model Aircraft F3B - Craig Goodrum, Michelle Goodrum, Jochen Schmidt, Nigel Wilkinson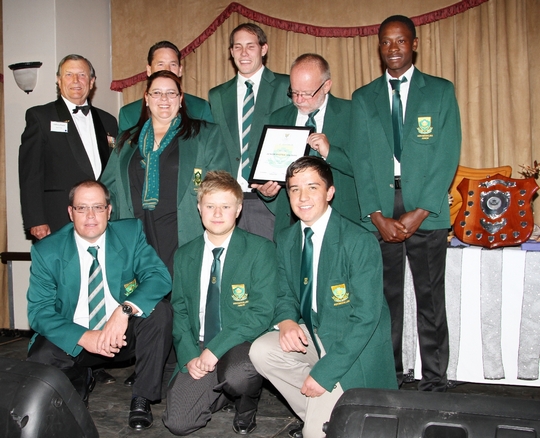 2nd FAI World Championship for Soaring Model Aircraft F3K - Craig Goodrum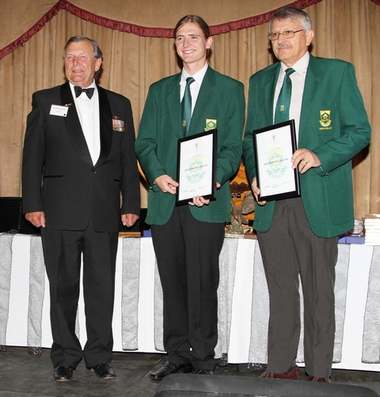 FAI World Championship for Model Helicopters F3C - Arney Sieling, Johan Sieling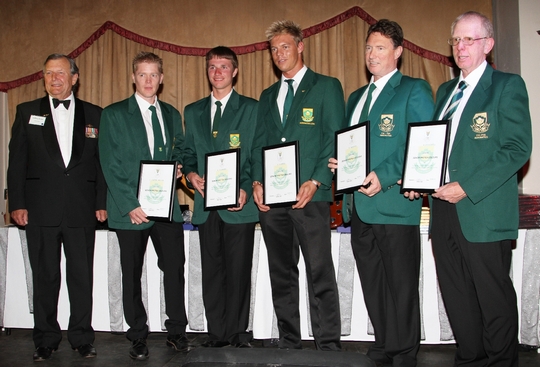 FAI World Championship for Aerobatic model aircraft Class F3A - Clinton Carter-Brown, Roston Dugmore, Christopher Harris, Pierre Marais, Andre Stockwell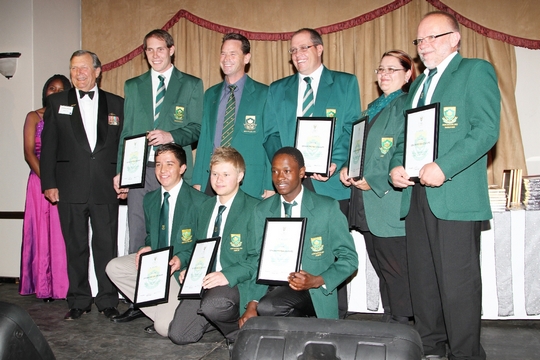 2nd FAI World Championships for Soaring model Aircraft F3K - Blake Dormer, Wouter Kruger, Tshepo Molefe, Alan Smith, Juanita Smith, Herman Weber, Jason Weber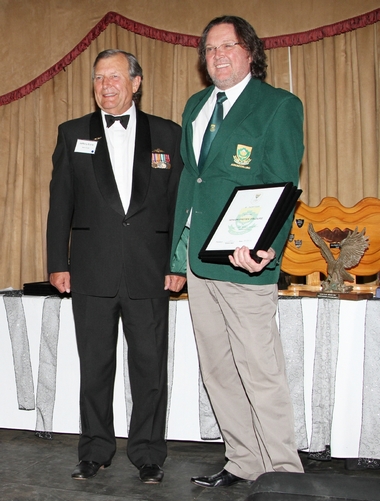 10th JET World Masters Meiringen - Boet Denysschen, Francois Diedrechsen, Morne Nortier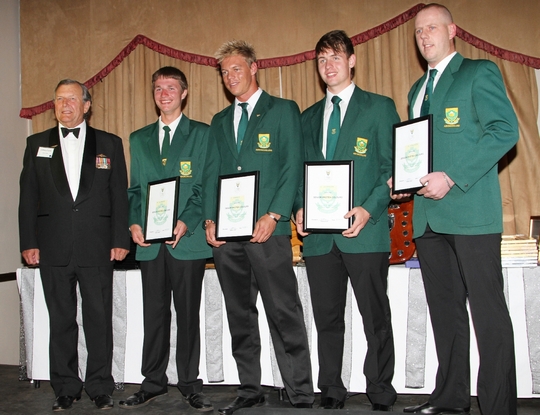 FAI World Championships for Aerobatic Model Aircraft - Roston Dugmore, Christopher Harris, Christopher Johnson, Hennie Viljoen
SAC=SPORT AEROBATIC CLUB OF SOUTH AFRICA


World Aerobatics Championship - Nigel Hopkins - absent for the evening
PASA = PARACHUTING ASSOCIATION OF SA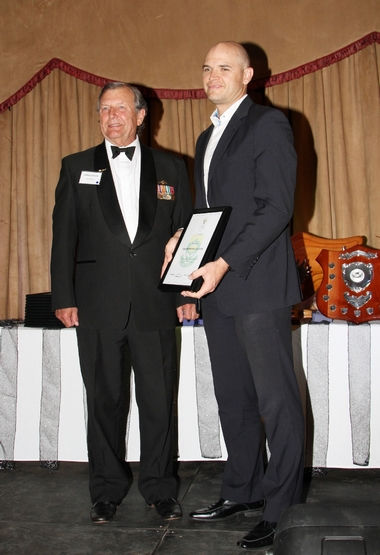 4th FAI World Championship Canopy Piloting - Christopher Teague, Selwyn Johnson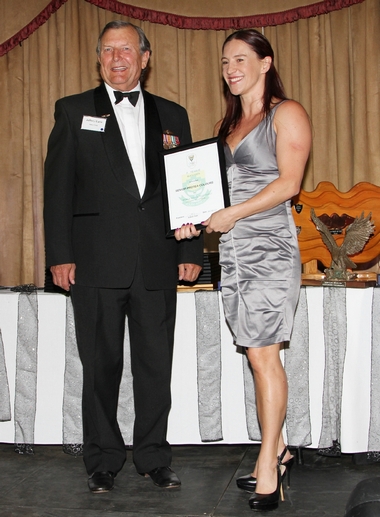 World Games Test Event Canopy Piloting (MANAGER) - Julie Teague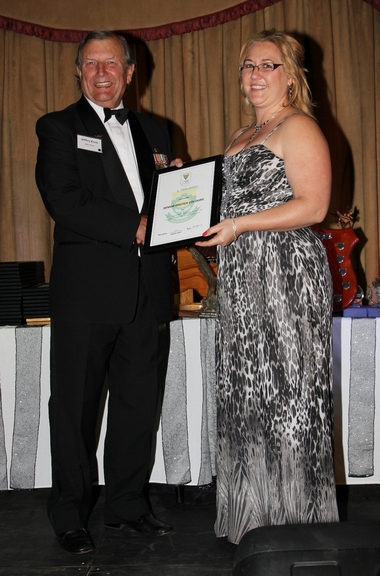 20th FAI World Formation Skydiving Championship 4 Way - Dennis Parker, Vana Parker, Colin Rothman, David Sumter, Erik Vliegenthart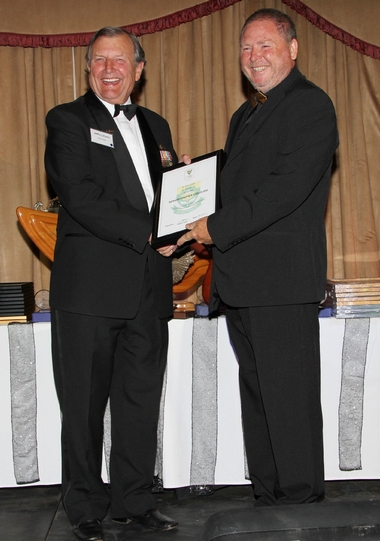 32nd FAI World Freefall Style and Accuracy Landing Championship - Serafim Fernandes
SSSA = SOARING SOCIETY OF SA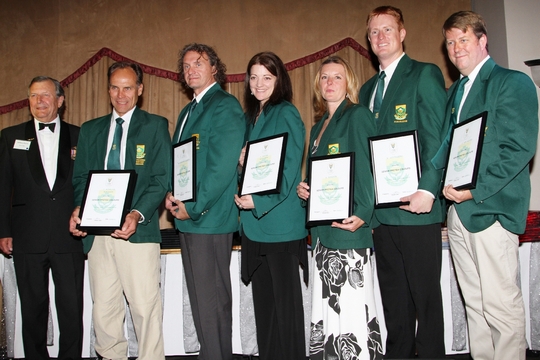 8th FAI Junior World Gliding Championships - Gunther Kruger, Iain Rennie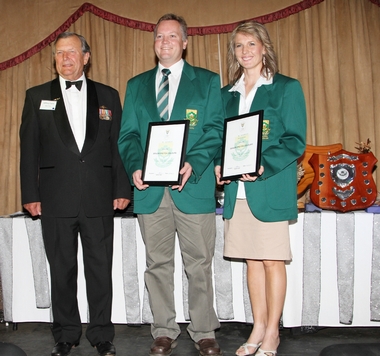 32nd FAI World Gliding Championship - Maneste Schmidt, Wayne Schmidt
SAHPA - SA HANG GLIDING AND PARAGLIDING ASSOCIATION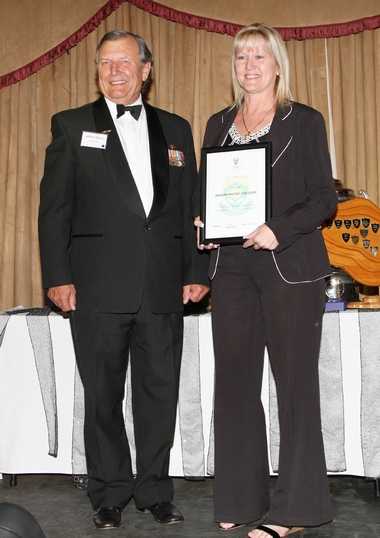 13th FAI World Paragliding Championships - Russell Achterberg, Khobi Bowden, Chrissi Drunk, Nevil Hulett, Stephane Juncker, Jan Minnaar, Chris van Noord, Andre Rainsford-Alberts
PASA- PARACHUTING ASSOCIATION OF SA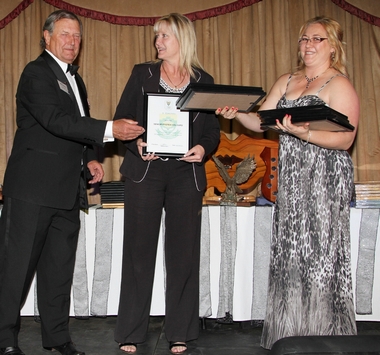 20th FAI World Formation SkydivingChampionship 8way - Bailey Edmunds, Amy Kirtland, Paul Leslie-Smith, Dennis Parker, Vana Parker, Colin Rothman, David Sumter, Emile van den Berg, Erik Vliegenthart
SAPFA= SA POWER FLYING ASSOCIATION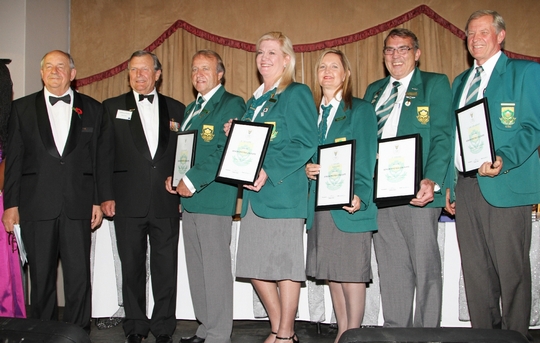 World Precision Flying Championships 2012 - Barry de Groot, Mary de Klerk, Cally Eckard, Frank Eckard, Henk Koster, Hans Schwebel, Ron Stirk, Thys vd Merwe
EXTRAORDINARY SERVICE IN RECREATIONAL AVIATION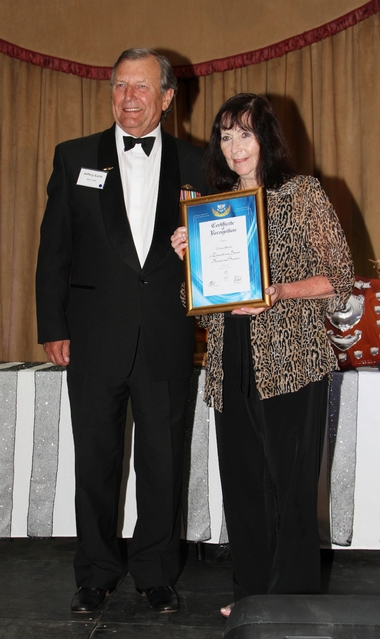 Trixie Heron - EAA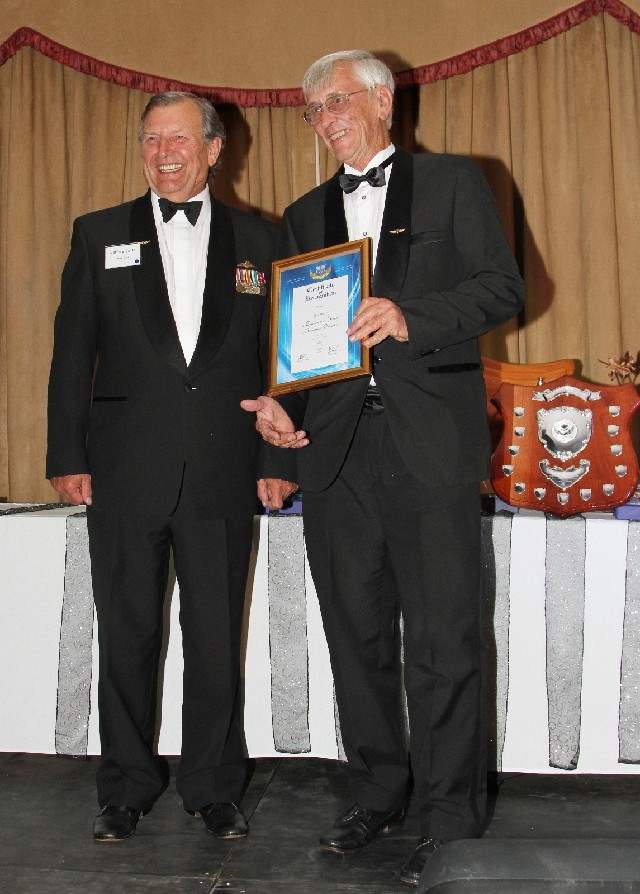 Eric Torr - SAGPA



TROPHIES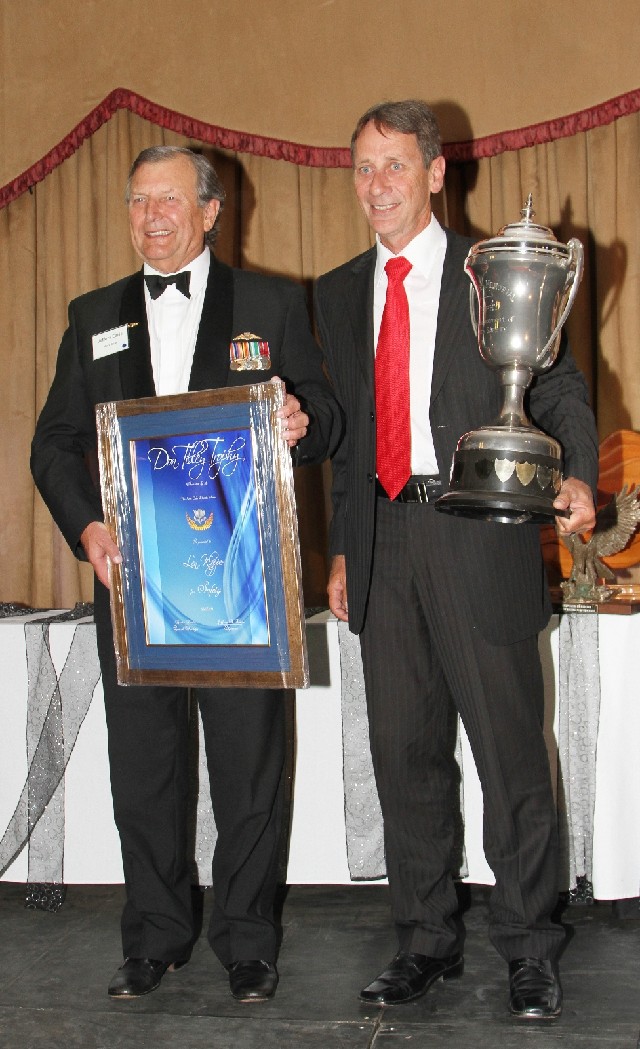 Don Tilly Trophy - Safety to Len Klopper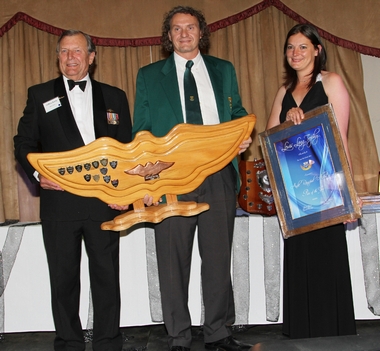 Lewis Lang Trophy - Pilot of the Year to Andre Rainsford- Alberts SAHPA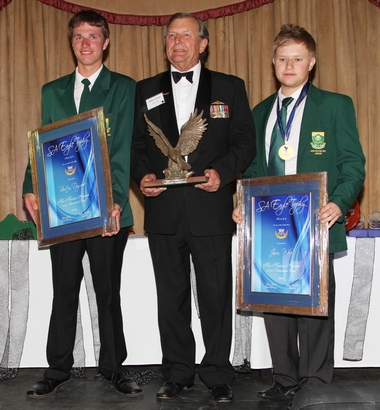 SA Eagle Trophy - Achievement at an International Event to Ruston Dugmore, Jason Weber SAMAA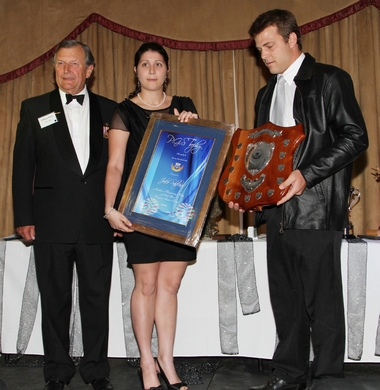 PGS Trophy to Jonker Sailplanes SSSA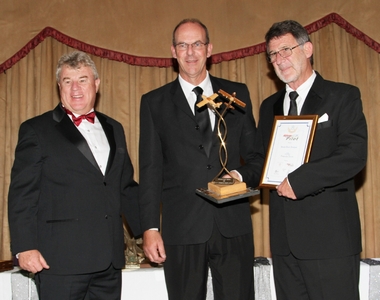 Airshow of the Year award was awarded to Grand Rand Airshow by Athol Franz and Rikus Erasmus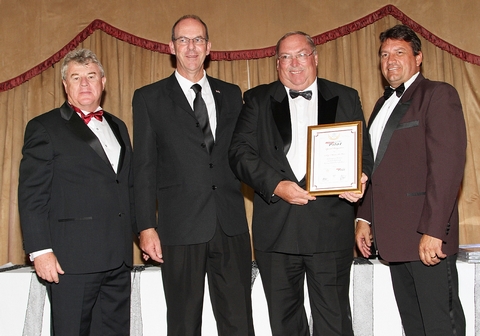 Special Recognition for an Airshow was awarded to KZN Winter Air Tour and was accepted by Brian Emmenis and Chris Briers
SILVER WINGS CERTIFICATES WERE AWARDED TO: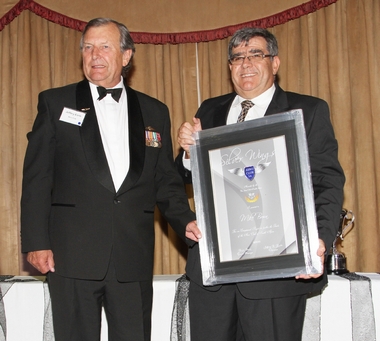 Mike Brown EAA, Louis Cole MISASA and Paul van Schalkwyk MISASA
GOLD WINGS CERTIFICATES WERE AWARDED TO: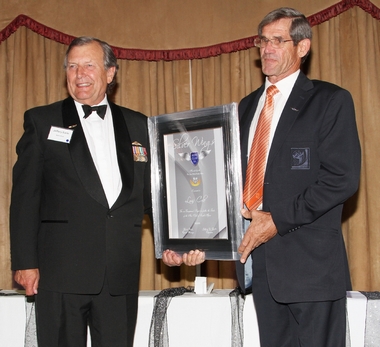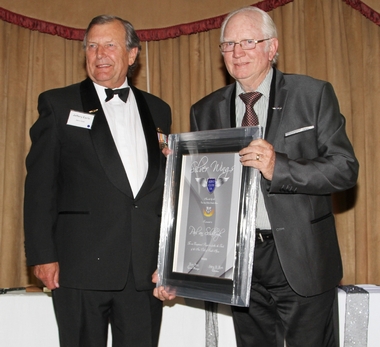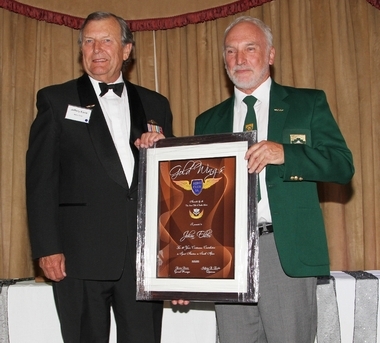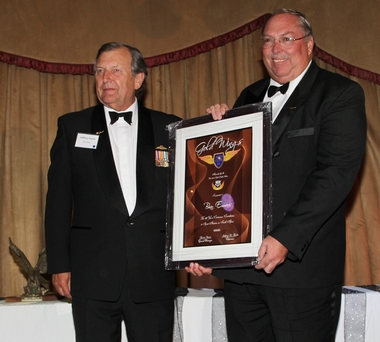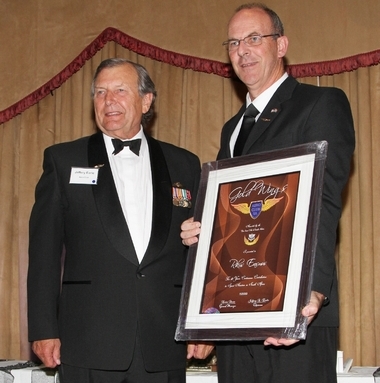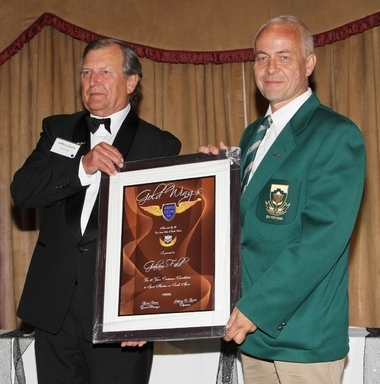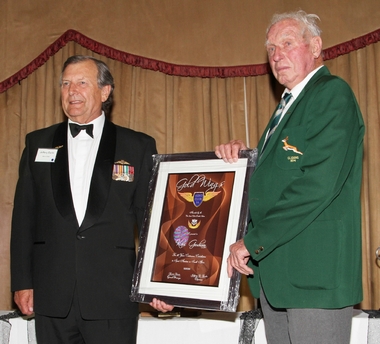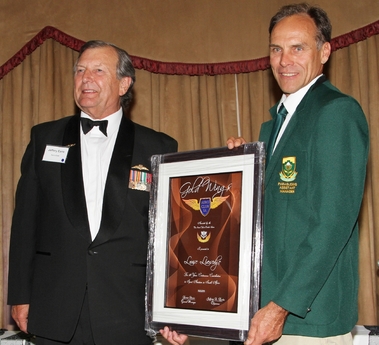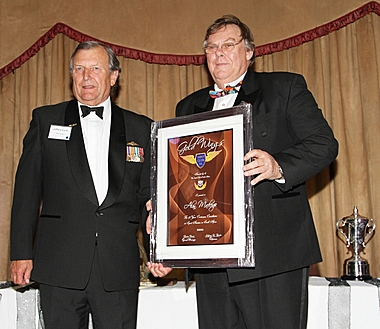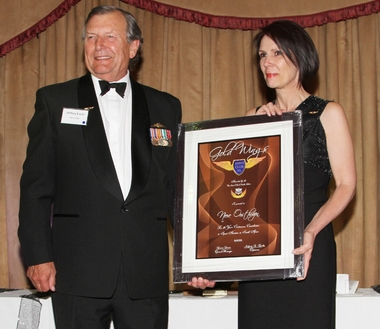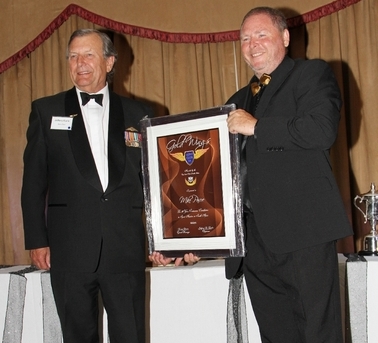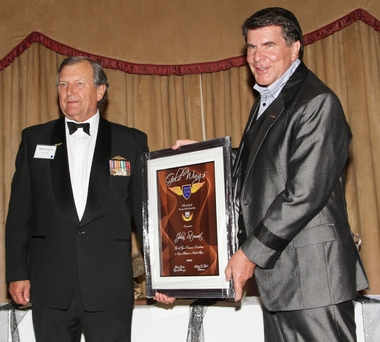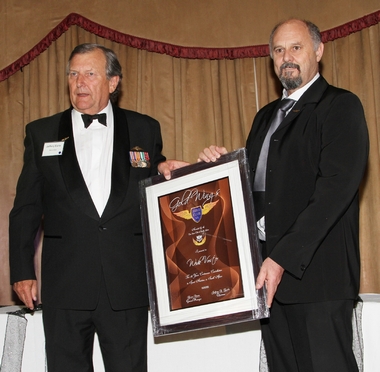 Johan Ehlers SAMAA, Brian Emmenis ASSA, Graham Field PASA, Rikus Erasmus ASSA, Klaus Goudriaan SSSA, Louise Liversedge SAHPA, Alan Mackenzie MISASA, Neeve Oosthuizen PASA, Mike Pascoe SSSA, Johan Stemmet SAGPA and Weidie Vorster SAGPA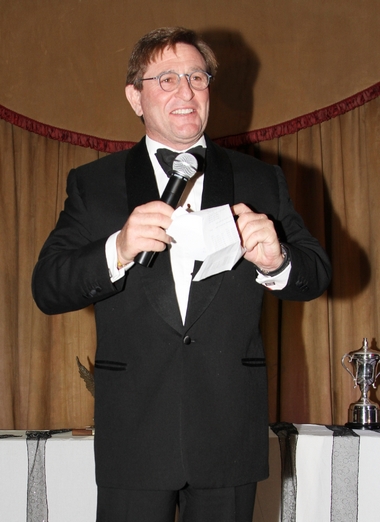 The Guest Speaker for the evening was Mark Moses who relayed his early career in the SAAF which highlighted his landing of a shot down Dakota DC 10 with VIP's aboard, much to the amusement of the guests.
My thanks go to Sandra Strydom AeCSA for hosting Trevor Davids and myself at her Aero Club table for the evening.