THIS WEEK IN MIDWEEK UPDATE

1 Weekend events.
2 Forthcoming events.
3 Captains Log
4 Embraer Executive Jets introduces the Lineage 1000E
5 Fifth PAK FA fighter aircraft made its first flight in Komsomolsk-on-Amur
6 Russian Aircraft Corporation start deliveries of MIG 29 to Indian Air Force
7 Bombardier announces first US Bombardier 415 aircraft sale
8 Boeing Supporting Curtis-Taylor's S. Africa-to-UK Flight in Vintage Biplane
9 Advertising Rate Card
1
WHATS HAPPENING THIS WEEKEND

8 to 10 November EAA Sun 'n Fun Chapter 1503 Tempe Airfield Bloemfontein.
Jack Onderstall 082 770 5505 e-mail: jack@cp.bftn.co.za is inviting you to Sun & Fun Fly-Inn at Tempe. Main Sponsor:
www.trailordsa.co.za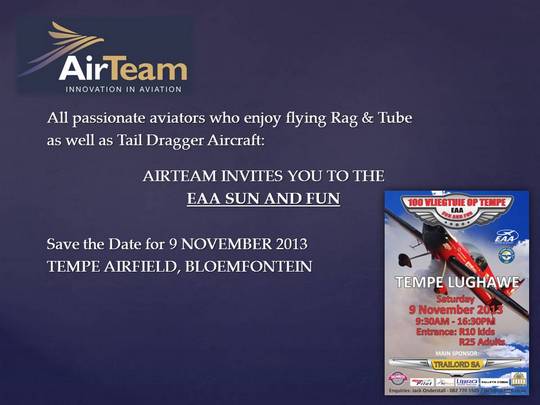 9 November: Kunkuru Fly in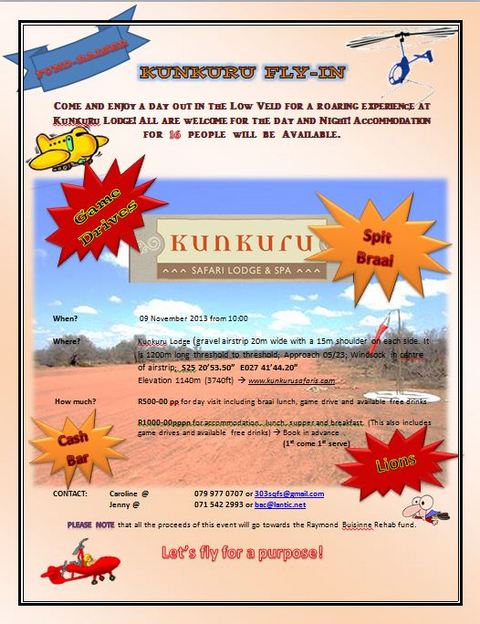 2



SAVE THE DATES
15 to 17 November: Mafikeng fly-in and hangar dance. For more information
E-mail: info@mafikeng-flyingclub.co.za or contact Connie Conradie 082 449 1546
30 November to 1 December: Sport Aerobatics ACE of Base - Baragwanath airfield. Contact Annie Boon e-mail:
hange@mweb.co.za
7 & 8 December: Wings and Wheels airshow at AFB Ysterplaat - Cape Town Contact Chris Teale e-mail:
chris@ysterplaat.org.za



For the full 2013 calendar go to events calendar.
3

And so another year in which we were spoiled by the number of aviation events on the calendar is slowly coming to an end. The last major event of the year is the EAA's Sun 'n Fun at Tempe Airfield, Bloemfontein this weekend. All is not lost though; there are still a number of smaller events to attend before the inevitable shutdown mid-December.
October was a bumper month for Pilots Post. We published fifteen new articles as well as four Midweek Updates and recorded 43, 230 hits and had 8, 527 unique readers. Besides our very popular features by Chris Kyle and Johan Lottering we also welcomed Ivan Van der Schaar our new contributor whose second in his series will be published by months end.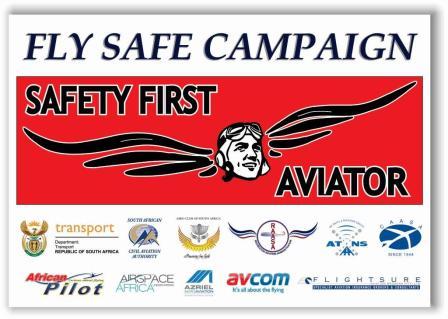 We will continue to host the EAA's and GAC's very popular newsletters and have also partnered with the Aero Club to promote their annual safety campaign. Visitors will soon be able to view a series of informative videos on flight safety on Pilots Post.
Pilots Post is however not just about news and reports. Our Airfield and Weather section is one of the most visited features and a free tool to assist in your flight planning, a free seven day detailed weather forecast and runway information is just a click away.

Until next month keep on visiting and be safe.
4



EMBRAER EXECUTIVE JETS INTRODUCES THE LINEAGE 1000E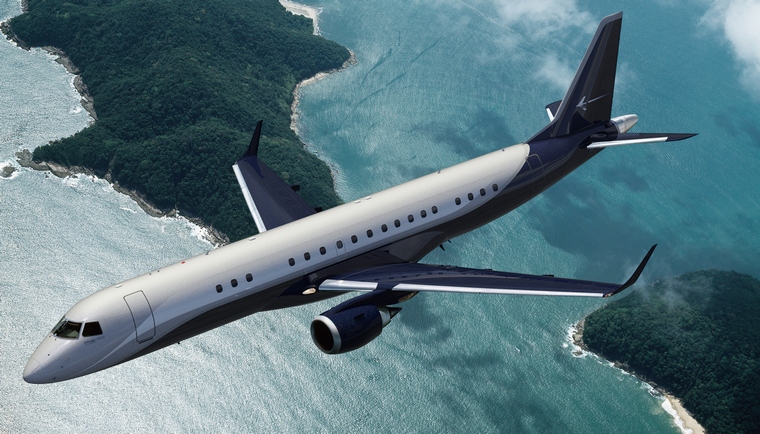 ?
Embraer Executive Jets announced during its press conference at the NBAA Business Aviation Convention & Exhibition 2013, the introduction of the Lineage 1000E executive jet. The ultra-large Lineage 1000E is Embraer's largest executive jet and carries up to 19 passengers in five cabin zones, and is equipped with an electronic fly-by-wire flight control system.
The Lineage 1000E introduces an array of enhancements that deliver an extended range, enhanced interior features and functionalities, including latest generation in-flight entertainment, enhanced cockpit options, and a distinctive exterior design.
"The new Lineage 1000E delivers superior customer experience throughout the aircraft, greater performance and efficiency, as well as enhanced flight deck resources," said Ernest Edwards, President, Embraer Executive Jets.
The range of the Lineage 1000E, with eight passengers aboard, was extended from 4,400 nm to 4,600 nm. This gain also translates into higher payload capacity for the same range and greater fuel efficiency for the same mission, and payload.
The Lineage 1000E will operate exceptionally well at restrictive airports like Aspen, where flights to Gander will become viable, and at Teterboro, where destinations as far as Vancouver, Quito, or Los Angeles will be well within reach. Its Steep Approach capability enables the Lineage 1000E to operate out of London City and reach destinations such as Kuwait.
The enhanced interior design of the Lineage 1000E is reflected in the new seats, electric doors, refreshed galley and cabinetry design, automatic tables, ergonomics and other cabin amenities. The latest generation in entertainment solution is complemented by the improved acoustic comfort of the cabin. The new interior design was achieved through a partnership with List Components and Furniture, of Austria, and with extensive use of customer and specialist feedback.
The Lineage 1000E features the Honeywell Ovation Select entertainment and cabin management system, completely digital, controlled either at each seat or wirelessly with an iPad. A fully integrated Media Centre conveniently concentrates multiple media devices and video inputs, such as Blu-Ray players, iPod docks and HDMI or USB ports, and delivers high definition video and 5.1 surround sound on larger, slimmer displays. The flexibly configurable furniture, with adjustable shelves and PC power outlets, makes for easy installation of game consoles.
The Lineage 1000E offers the optional Autoland, which conducts approach, touch down, and a five-second rollout, when the autopilot is engaged. Proven over five years of operation in the Embraer E190 commercial jet fleet, Autoland offers mitigation of non-stabilized approaches, and response to gusts in turbulent conditions, minimizing the occurrence of hard landings, and ultimately, reducing pilot workload. The Lineage 1000E is available with the optional Embraer Enhanced Vision System (E2VS), which bundles Head Up Displays (HUD) and an Enhanced Vision System (EVS).
The new Lineage 1000E is distinguished by its array of windows, which is adaptive to the interior layout and renders weight saving gains.
5
FIFTH PAK FA FIGHTER AIRCRAFT MADE ITS FIRST FLIGHT IN KOMSOMOLSK-ON-AMUR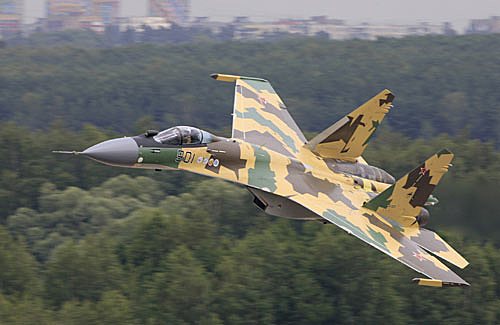 Moscow, October 28. The fifth prototype of the prospective 5th - generation aviation complex (PAK FA, T-50) made its maiden flight in Komsomolsk-on-Amur at the Y.A.Gagarin KnAAZ aircraft plant of the Sukhoi Company. The plane was piloted by the 1st class test pilot Roman Kondratiev. The fighter aircraft spent 50 minutes in the air and landed safely on the factory airfield runway. The test flight was a success and in full accordance with the flight plan. The stability of the aircraft and the propulsion system were tested during the flight. The aircraft performed well in all phases of the planned flight program. The pilot confirmed reliability of all systems and equipment.
Upon completing the test flights program in Komsomolsk the aircraft will join the flight tests in the city of Zhukovsky near Moscow. Four 5th generation fighter aircraft have already joined these tests. Two more planes are involved in ground tests - one as a complex ground stand and the other undergoes static tests.
The first flight of the PAK FA took place on January 29, 2010 in Komsomolsk-on-Amur. Currently work is underway on the full range of ground and flight tests. To date, more than 450 flights were carried out under the flight test program.



6




JSC RUSSIAN AIRCRAFT CORPORATION DELIVERIES OF MIG29 TO INDIAN AIR FORCE COMMENCE.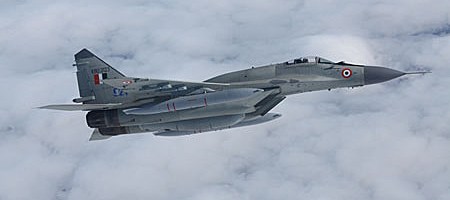 Modernization significantly extends the range of tasks performed by MiG-29. The upgraded aircraft, along with increased capability to fight air targets, acquire the ability to strike ground (surface) moving and stationary targets with precision weapons by day and night and in any weather conditions.
The maiden flight of the upgraded MiG-29UPG took place on February 4, 2011 at the airdrome of the Flight Research Institute named after M.M. Gromov.
The contract provides repair and modification of aircraft for the purpose of extending the life up to 3,500 flight hours and service life - up to 40 years. Developments of the RAC MiG can significantly extend the life cycle of MiG-29, which was proven by the experience of modernization in a number of countries.
General Director of JSC RAC MiG Sergei Korotkov said: "The aircraft delivery, upgraded in Russia - is the first step in the contract execution for the modernization of a large fleet of the Indian Air Force MiG-29s. We are getting ready for the second phase of work, which provides modernization of fighters in India in close cooperation with the Indian industry".
7
BOMBARDIER ANNOUNCES FIRST U.S. BOMBARDIER 415 AIRCRAFT SALE


Bomardier celebrated the sale and delivery of its 50th iconic Bombardier 415 Superscooper aircraft assembled at its North Bay, Ontario facility. The aircraft, purchased by a partnership led by Tenax Aerospace, LLC of Ridgeland, Mississippi, will be used under contract to the United States Forest Service starting next month. Based on the list price, the Bombardier contract is valued at approximately $34.5 million USD.
The Bombardier 415 Superscooper aircraft is a world-renowned fire-fighter and adapts to the roughest terrain and the only aircraft specifically built as an aerial fire fighting airplane. It is able to land on unpaved runways, lakes, rivers and seas, enabling both rapid initial attacks to extinguish fires and sustained attacks to contain fires.
"Today, we are celebrating two milestones: the 50th Bombardier 415 aircraft assembled in North Bay, Ontario as well as the first United States Bombardier 415 aircraft sale and delivery," said Michel Bourgeois, President, Specialized and Amphibious Aircraft, Bombardier Aerospace. "I want to congratulate the employees for this achievement and to welcome the Tenax team to the amphibious aircraft family. This is yet another testament to the true value of the expertise of our employees and of our Superscooper aircraft that remains the top aerial fire fighting choice around the world," he continued.
While the 50th Bombardier 415 aircraft to roll out of North Bay, Ontario is the first to be sold to a United States customer, a total of five State and privately owned CL-215 aircraft, the predecessor to the Bombardier 415 aircraft, are currently operated in the United States.
Since the first Bombardier 415 amphibious aircraft was delivered in 1994, a total of 85 Bombardier 415 and four Bombardier 415 MP aircraft have been delivered to governments and fire fighting agencies around the world. In addition, 80 CL-215 and CL-215T amphibious piston aircraft remain in service worldwide.
About the Bombardier 415 aircraft


The Bombardier 415 firefighter aircraft has a normal cruise speed of 180 KT (333 km/h) under certain conditions. In an average mission of six nautical miles (11 kilometres) distance from water to fire, it can complete nine drops within an hour and precisely deliver 14,589 US gallons (55,233 litres) of fire suppressant.

8


BOEING SUPPORTS CURTIS-TAYLOR'S S. AFRICA-TO-UK FLIGHT IN VINTAGE BIPLANE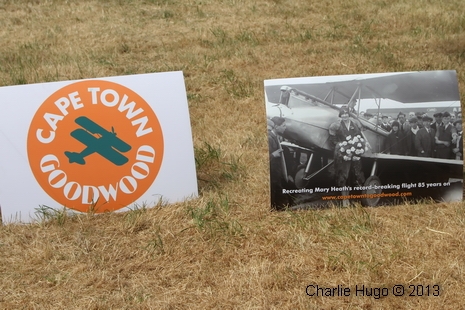 7,000-mile trip re-creates Lady Mary Heath's 1928 journey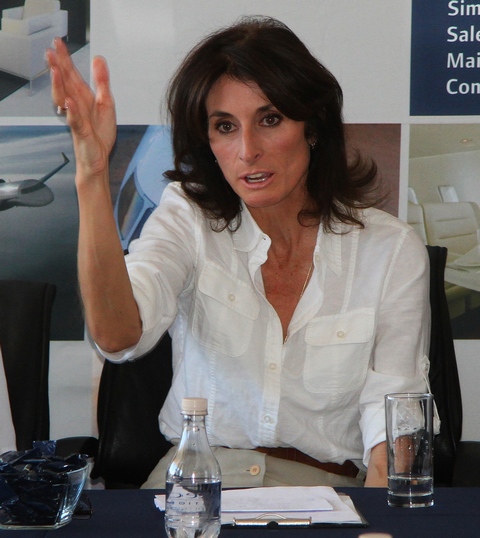 With support from Boeing pilot Tracey Curtis-Taylor has taken off on a 7,000-mile (11,000-kilometer) solo journey, in a reconditioned Boeing Stearman open-cockpit biplane, to retrace Lady Mary Heath's historic 1928 flight between South Africa and the United Kingdom.
Heath was the first pilot, male or female, to make such a journey.
Curtis-Taylor, a UK-based pilot, departed Cape Town on Nov. 2 with plans to land in Goodwood, near London, in December. She is flying a refurbished 1942 Stearman named Spirit of Artemis, after sponsor Artemis Investments.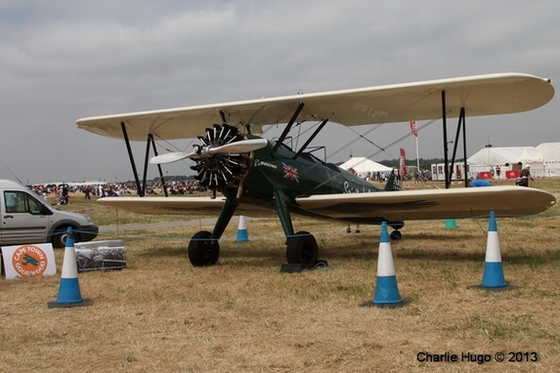 "We hope this journey inspires people along the route to learn more about the remarkable history of aviation and the role Boeing has played in the past, as well as the important role we play in African aviation today," said Boeing Military Aircraft President Chris Chadwick.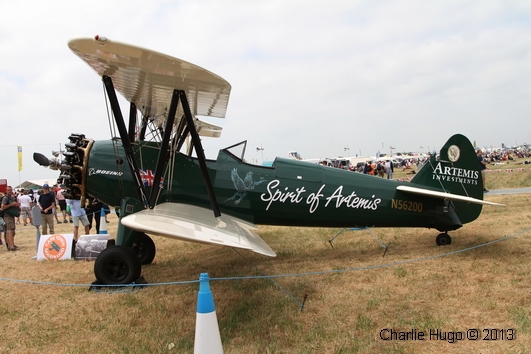 More than 8,500 Stearmans were built in the United States during the 1930s and 1940s. The airplane was the primary trainer for the U.S. Air Force and Navy during World War II.
To Follow Tracy's adventure go to:
https://www.facebook.com/capetowntogoodwood

9