Picture an open cockpit biplane and the mind immediately goes back to the First World War and those magnificent brave men and their wire braced wind in the face aircraft darting through the air desperately trying to kill or not to be killed.
Such an aircraft is the Marquart MA-5. Designed for the sheer joy of flying with the wind in your face and with the rush of air through the wire bracing, for some reason a bi plane seems to add more excitement to flying.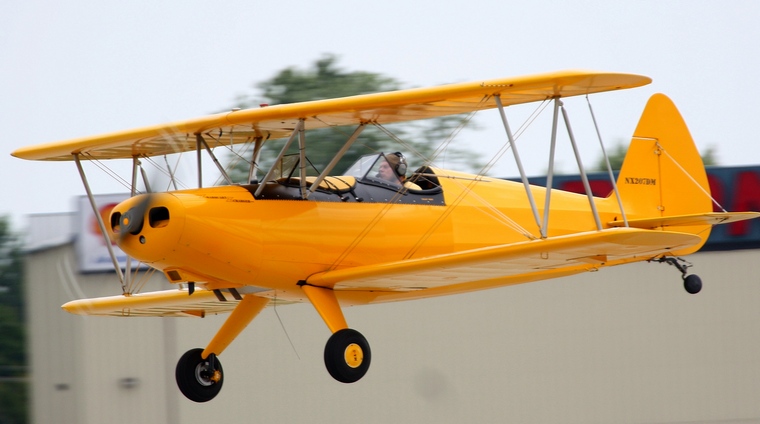 Ed Marquart designer of the MA-5, amongst others, was born in Ohio in June 1922. He joined the Navy and during World War II served as an aviation machinist mate on the Aircraft Carrier U.S.S. Shangri-La. After the war he worked for various aircraft manufacturers before moving to California during 1955. One of his first stops was at Flabob Airport where for two years he was employed by the legendary Ray Stits then the leading supplier of airplane kits. When Ray stopped producing kits Ed went into business and opened his shop at Flabob on the 1 August 1958. Flabob Airport, the seventh oldest airport in California was founded in 1925. Situated in the town of Riverside roughly 80km form Los Angeles it as a village of aviation nuts stuck in a 40s and 50s time warp and a paradise for homebuilders and everyone devoted to sport of family and antique aviation.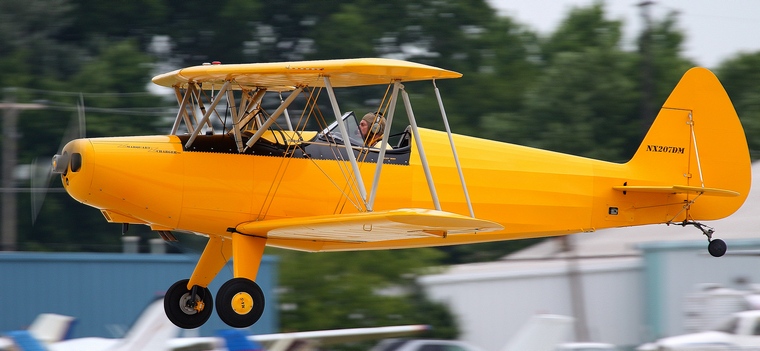 Ed's first Aircraft was the MA-3 Maverick a single seat proof of concept which he sold but bought back in 2006 when he was a sprightly 84. His next design was the MA-4 Lancer and then the MA-5 Charger. The Charger is a handsome swept-wing two seat moderate sized biplane with graceful lines designed with the sporting pilot in mind and with its 24 ft wingspan and gross weight of 1,600 pounds is a nimble little flyer with aerobatic capabilities that though not in the class of the Pitts none the less makes it a delightful handling aircraft to fly. The MA-5 is able to handle engines from 125 to 200hp and with a nominal cruise of 115mph and rate of climb of 1,100 fpm.
Ed flew the prototype to Oshkosh in 1971 and it was an immediate hit. Ultimately nearly 500 sets of plans of the MA-5, sometimes described as a modern design of the legendary Bucker Jungmann has been sold with approximately 100 flying. One Charger, N31DD, built by Dave Davidson of Texas, was the first biplane to solo both ways across the Atlantic.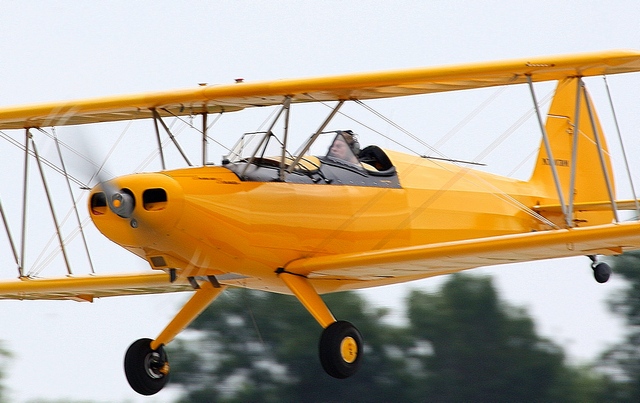 Ed, a prominent figure of the early homebuilt movement who worked from 1955 until February 2007 at Flabob died peacefully in his sleep at age 85.