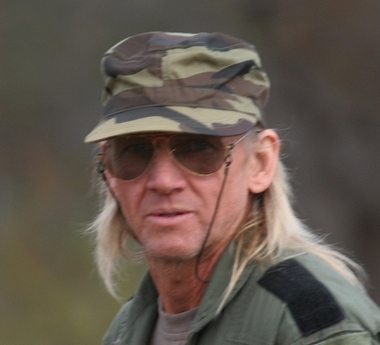 The blurb on the back cover of the 2nd Edition of CC Pocock's Bush and Mountain Flying Guide reads: "Even if you never intend to become a bush pilot or fly in remote or mountainous areas, the information contained in this book will definitely make you more knowledgeable, leading you to become a much safer, more proficient and skilled pilot in general."
Does it live up to this statement? Without a doubt, at R350.00 plus R30 postage it will be money well spent. Two hundred and seventy pages of essential information covering such diverse subjects as bush flying, emergencies, survival, engine malfunctions to camping makes this a must read for all aviators. However it is stressed that the flying techniques mentioned in the book are of such an extreme nature that they should never be attempted by any inexperienced, non-proficient or poorly trained pilot.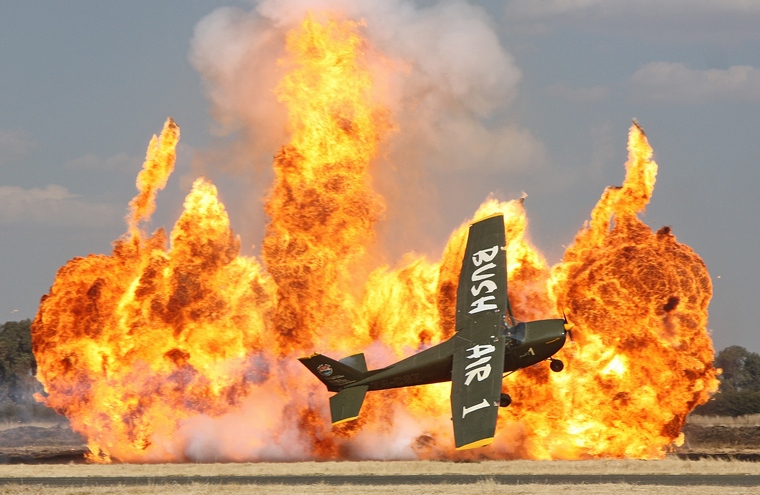 CC's credentials as an experienced bush pilot are not in doubt and his courses have been attended by more than 400 pilots from all over the world. In the 2nd edition he covers all techniques and procedures that will make flying in hostile terrain if not risk free, safer. Bush and Mountain Flying CC stress explore the very edge of the airplane's performance envelope and as such it remains the responsibility of the pilot to ensure that all techniques, procedures, manoeuvres, maintenance and repairs are fully within his or hers capabilities.
Bush and Mountain Flying is not just for those aviators that want to explore the more rugged and inhospitable regions, it contains information and techniques that will benefit the round the patch flyer or those that occasionally venture further afield. Forced landings and returning to the runway after engine failure can happen to all and are just some of the subjects that are covered. Other chapters deal with engine and electrical system fault finding, first aid in the case of an accident, short field landings, cross wind landings and so much more.
CC's Bush and Mountain flying is an essential tool that should be read by every aviator that take flying seriously.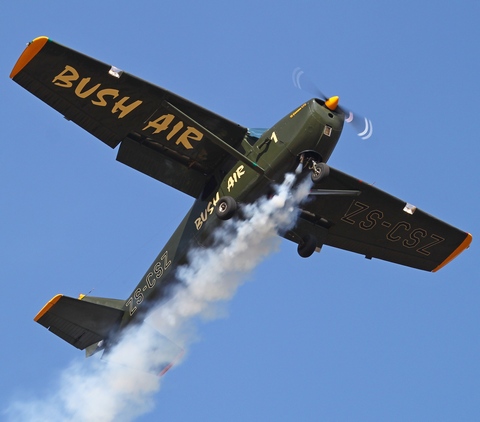 The 2nd Edition of Bush and Mountain Flying is available on line at:
www.bushair.co.za
Or from the following online aviation stores and distributors:
South Africa: Wings 'n Things & Comet Aviation Supplies
UK & Europe: Trans Air
USA & Canada: Aircraft Spruce & Speciality
Australia: Down Under Pilot Shop
New Zealand: Down Under Pilot Shop