Based on and sharing the dimensions of the hugely successful E-190 Regional Jet that seat up to 110 passengers the Lineage 1000 accommodates 19 in lavish splendor with all that is needed to make any trip for the executive or VIP as comfortable and enjoyable as is possible.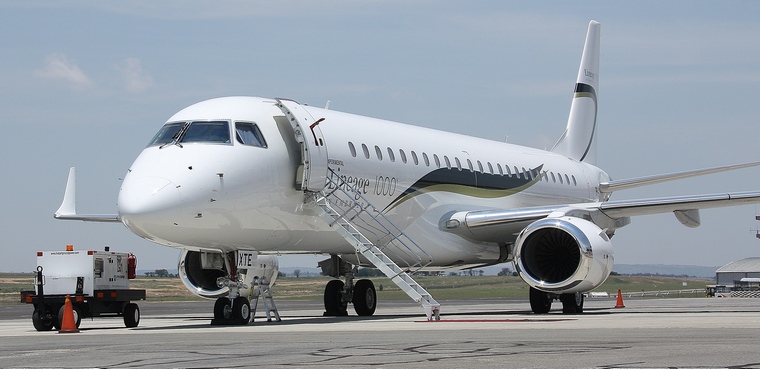 Externally the Lineage 1000 Ultra Large Business Jet looks just like the E190 Regional Jet but that is where the similarities end. Instead of the 110 seats of the E-190 the sumptuous interior of the Lineage's 25.7m long by 2.0m high by 2.67m wide cabin can be divided according to customers' specification in up to five sections that can include a bedroom and washroom with running water, toilet and full stand up shower. A fully equipped Galley as well as a Crew rest station and additional toilet facilities are standard as is the pressurized walk-in baggage section at the rear of the aircraft.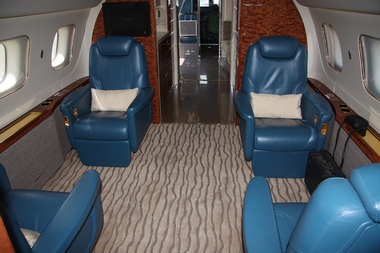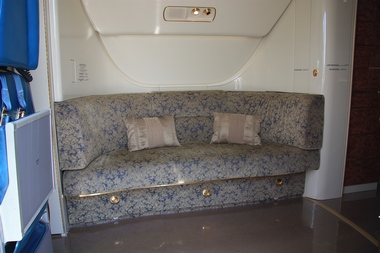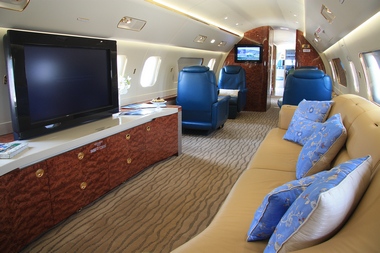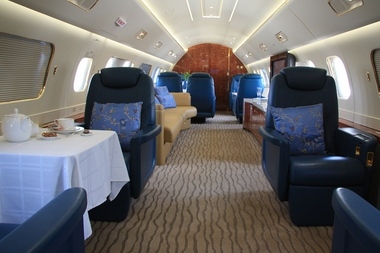 PP-XTE featured a typical layout that from the small reception area at the stairway door led trough two toilets onto the galley and onwards to a small room with four club seats to flow seamlessly into a spacious lounge, which incorporates a dining section complete with tables and plush chairs. The bedroom is fitted with a queen size bed and couch and bathroom.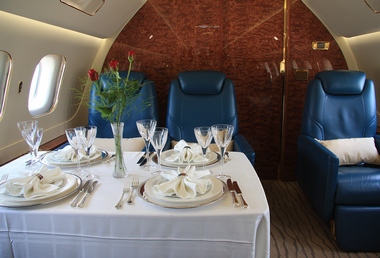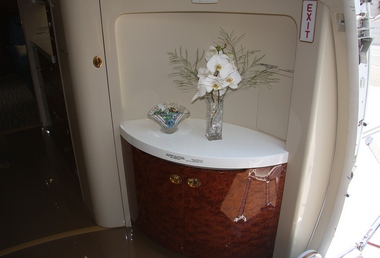 What sets the Lineage 1000 apart from its competitors such as the Boeing BBJ or Airbus ACJ is the fact that Embraer sells a complete package at a price that is substantially lower than that of others in its class. The Lineage is delivered complete with all its luxurious finishes in place; the buyer however is able to choose upgrades and optional items that can include LCD displays, satellite TV as well as internet access.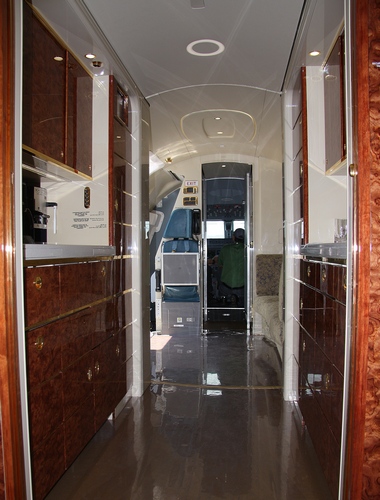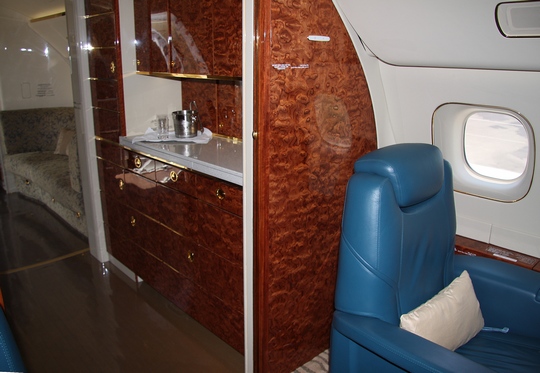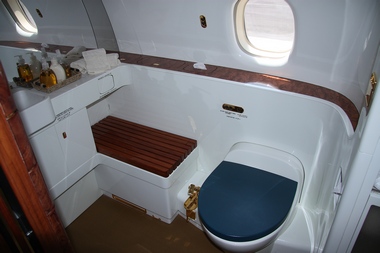 The Linage 1000 is powered by the same General Electric CF 34-10E turbofans of 83.2 kN thrust each that has made the E-190 of which more than 600 has been sold such a success. Maximum take of weight is 55,000 kg and the range has been extended to 8344 km by adding extra fuel tanks in the lower cargo hold. Maximum speed is 890km/h and the service ceiling is 12,496m.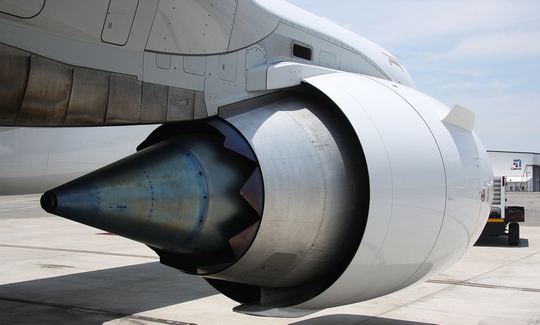 The avionics suite is based on the Honeywell Primus Epic system and includes five LCD multifunction control screens and standard equipment include a weather radar, turbulence detector, auto throttle and like all its competitors the Lineage flies by wire.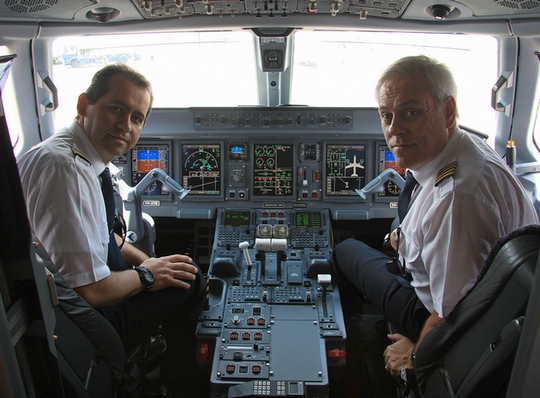 Based in Sao Jose dos Campos, Brazil, Embraer was founded in 1969 and today is the third biggest manufacturer of aircraft in the world. The company employs nearly 17,000 people and from 1999 to 2012 was Brazil's biggest exporter.