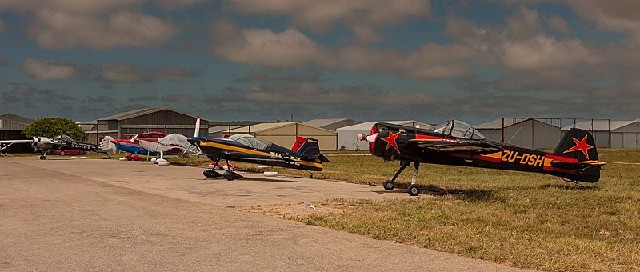 The year took off with a bang when 26 of the best of South Africa's Aerobatic pilots gathered at Mossel Bay for the Cape Regional Aerobatics Competition which also happened to be the second and last leg for selection of the team which would represent the country at the World Championships. The first participants had already arrived the Sunday before the start of the competition and the week leading up to the 31st was filled with the sound of aircraft being taken through their paces by their pilots. The mood was however dampened when it was learned on Wednesday that Cliff Pike in his Giles 202 has gone missing en-route to Mossel Bay. The weather also prevented some participants from reaching Mossel Bay in time.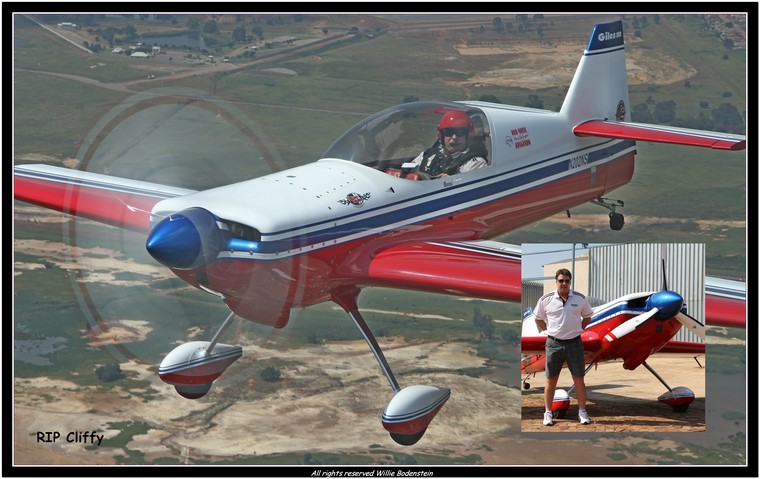 Eventually the entry list was consist of 4 pilots in the RV class, 6 in the Sportsman class, 5 in the Intermediate class, 8 in Advanced and 3 in the Unlimited class.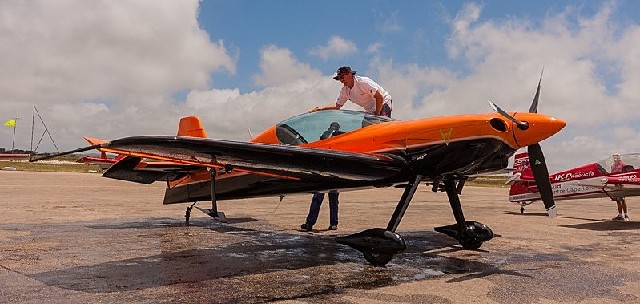 Coastal flying requires a lot of washing

Friday morning greeted the competitors with a clear view over the sea but low cloud building overland as a stiff Easter breeze blew moist air over the field. Since the clouds were too low for flying, everyone waited around or practised their sequences in the dummy box on the paving outside the clubhouse. Only after lunch did the cloud cleared enough for the judges to see the aircraft in the box and some spirited flying was done.
Jacques du Plooy in the Yak 55

Saturday the pilots were greeted with clear skies and a light North Easterly breeze, ideal flying weather. The competition started in all earnest and ran into late Saturday afternoon due to some of Fridays flying which had to stand over till Saturday.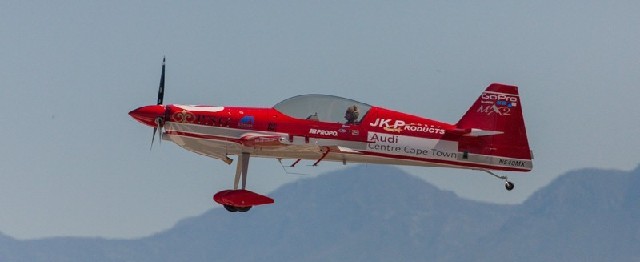 Mark Sampson in the MX2

The days flying went without major incident except a flat tyre on the Extra flown by Glen Warden and Petri van Zyl. The MX2 of Nigel Hopkins upon returning from a display flight over the beach was washed to get rid of the salt spray and had some water ingestion into the carburettor. Both problems were quickly sorted out.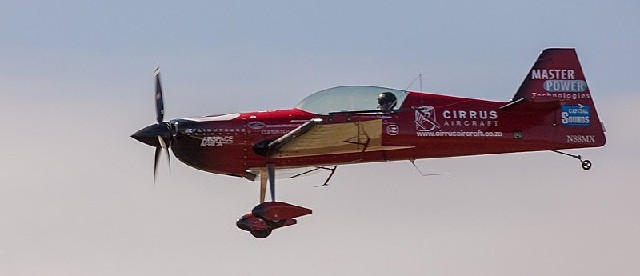 Nigel Hopkins in the MX2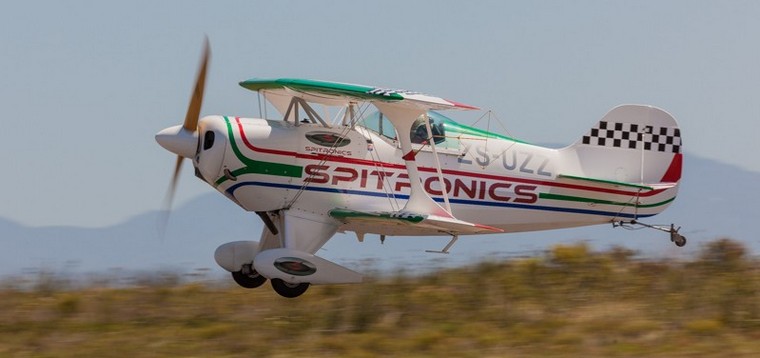 Justus Venter in the Pitts S1S

Flying continued until late into the afternoon and the awards function only started at 20h30. Nobody minded though, the atmosphere was electric as everybody eagerly awaited the results, the food delicious and the company outstanding.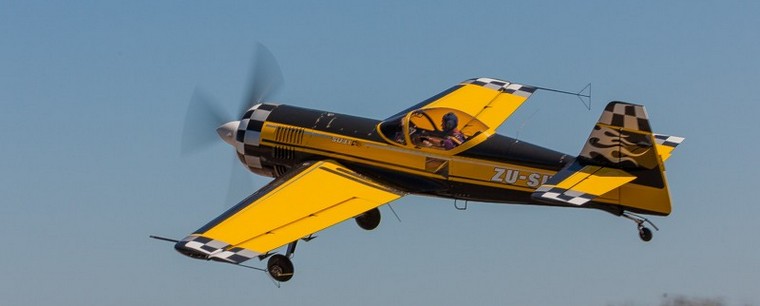 Patrick Davidson in the Suhkoi 31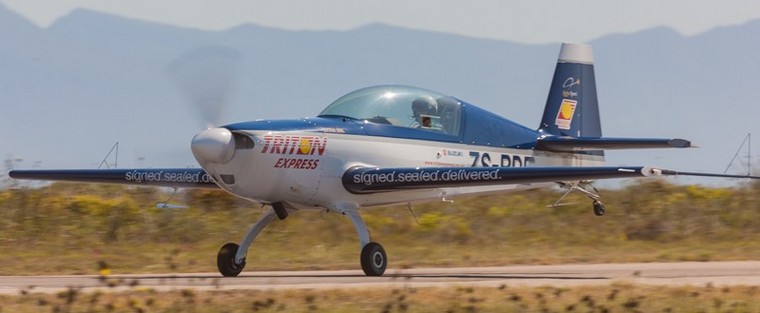 Charles Urban in the Extra 300


The winners in the respective classes were:


RV: Martin Venn (RV7)
Sportsman: Jacques du Plooy (Yak 55)
Intermediate: Stu Davidson (Sukoi 31)
Advanced: Johnie Smith (Sbach)
Unlimited: Nigel Hopkins (MX2)
The team selected to represent South Africa at the World Championships are:


Patrick Davidson, Barrie Eeles, Mark Hensman, Johnie Smith, Charles Urban, Elton Bondi and Neville Ferreira.
Reserves: Steve Brown and Glen Warden
Team manager: Annie Boon
The Contest Director was Jacques Du Plooy, Contest Chief Judge, John Gaillard, Scoring Director, Natalie Stark and Judges John Gaillard and Laszlo Liszkay
The full results list can be viewed on the Sports Aerobatic Club of South Africa website. www.aerobatics.co.za