There can be few aviation enthusiasts unaware of the superb aerobatic qualities of the single- and two-seat biplanes, the Pitts S-1 and S-2. Even as a seven year old girl accompanying my father to airshows, I knew they were the ones to watch.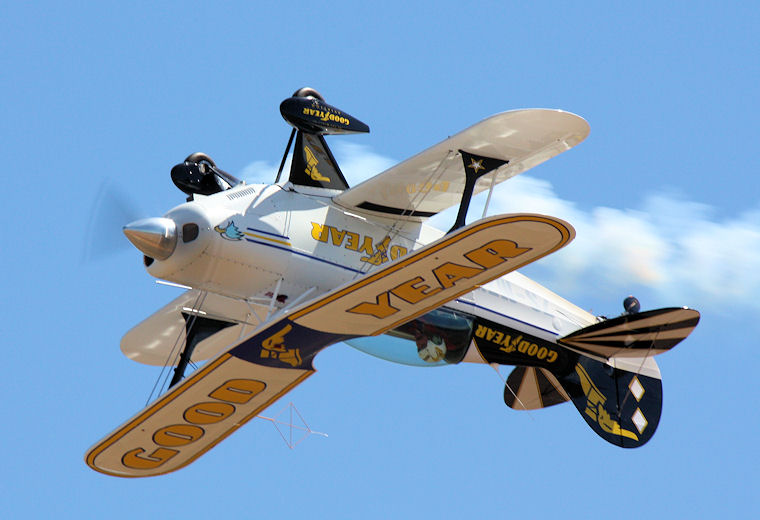 Designed by Curtis Pitts in the USA in 1943/1944, a prototype was built and flown in 1944. The first Pitts 190 Special, an open cockpit, lightweight biplane was built in 1947 for US aerobatic display pilot Betty Skelton Erde, who was a land speed record holder and set 17 aviation and automobile records.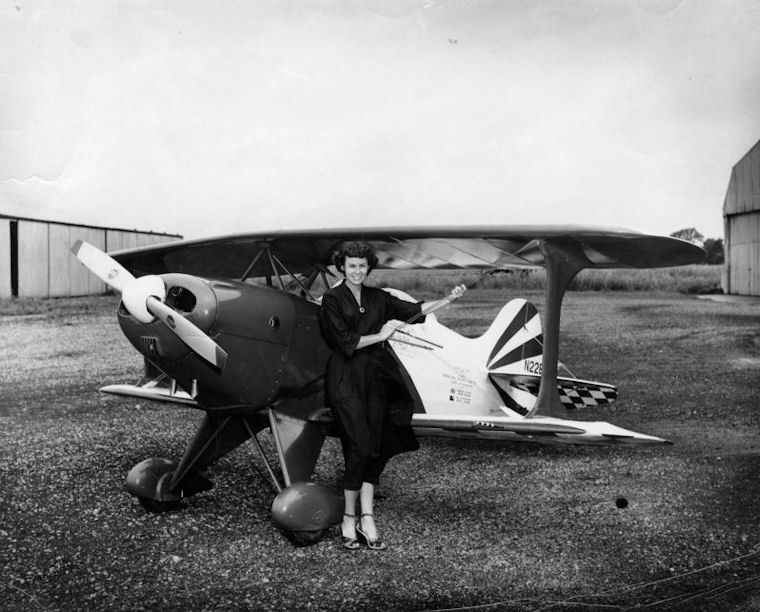 After a small number of the aircraft was factory built, Curtis Pitts made the plans of the Pitts 190 Special available to the public. Thus, amateurs who had the time, money, patience and ability to construct an aircraft could do so for their own requirements.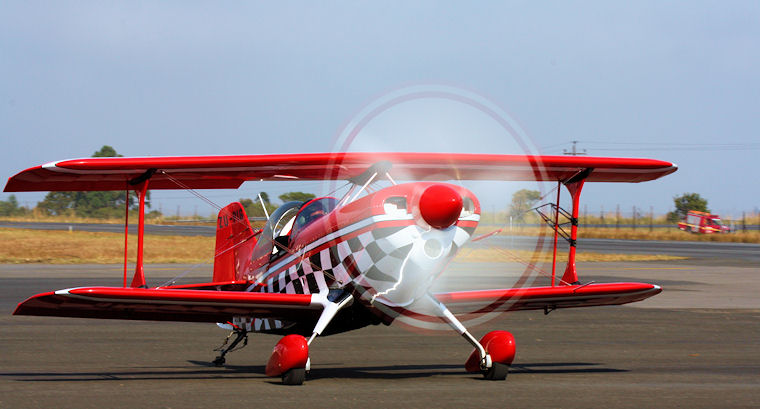 In early 1977 Pitts Aerobatics, a new company was formed at Afton, Wyoming USA after Curtis Pitts sold all sales and production rights in 1976. The factory continued to provide plans and kits for amateur aeroplane builders, but also manufactured factory built aircraft for a growing market.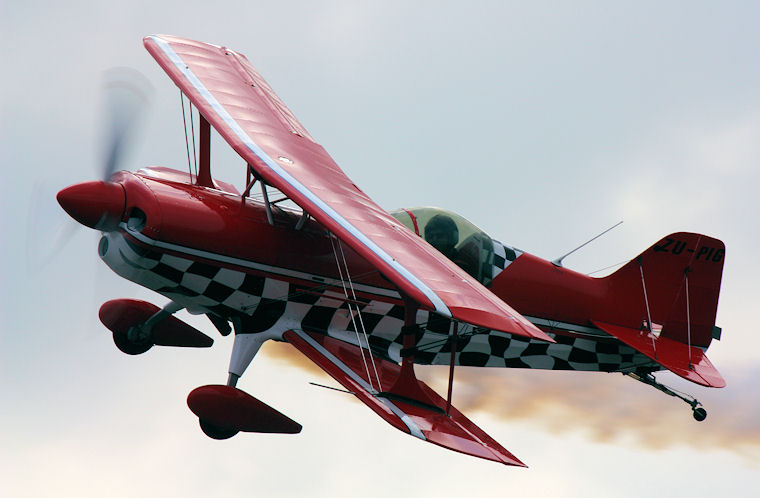 Today there are five versions of the Pitts Special that are most common on the market. Firstly the Pitts S-1S Special, a single seat biplane with fixed tail wheel landing gear. Powered by a 180-hp (134-kW) Avco Lycoming IO-360 flat-four engine, it has inverted fuel and oil systems incorporated as standard.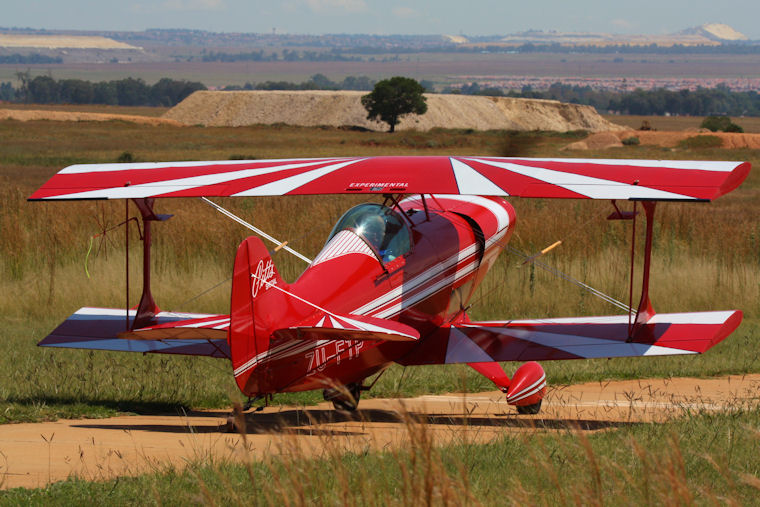 In 1981 the single-seat Pitts S-1T Special was introduced, powered by a 200-hp (149-kW) Avco Lycoming AEIO-360-A1E engine driving a constant-speed propeller. A slightly larger two-seat version, the S-2A Special with an engine of similar power as the S-1T Special became available. The S-2B, also a two-seater, with an Avco Lycoming AEIO-540 flat-six engine of 260-hp (194-kW), is capable of unlimited aerobatics with two up.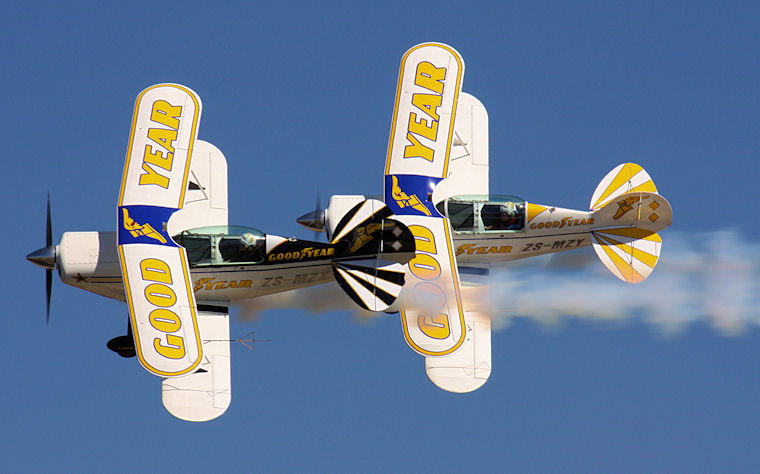 Last of the current versions is the Pitts S-2S with is generally similar to the S-2A, but combines a slightly shortened single-seat fuselage with the power-plant of the S-2B. Tricky to fly but ultimately rewarding for the skilled pilot, the Pitts S-2S is maybe one of the finest aerobatic mounts ever designed.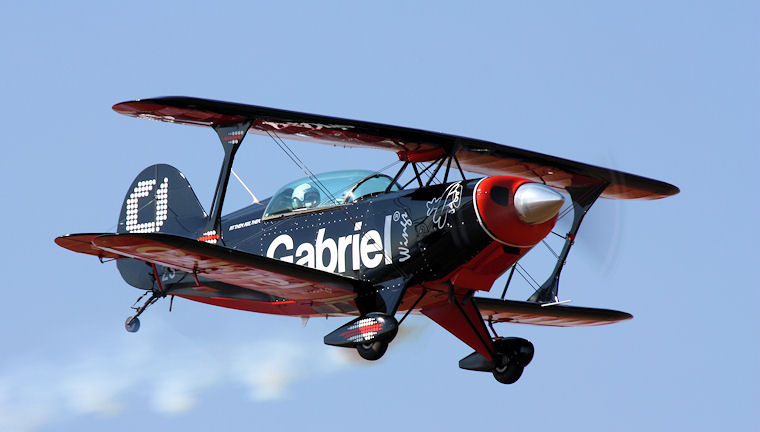 Specifications: Pitts S-2B Special
Performance:

Maximum speed - 210 mph (338 km/h)
Service ceiling - 22,000ft (6,400 m)
Weights:

Empty - 1,150 lb (521 kg)
Maximum take-off - 1,625 lb (737 kg)
Dimensions:

Wingspan - 20 ft 0 in (6,10 m)
Length - 18 ft 9 in (5,71 m)
Height - 6 ft 7,3 in (2,02 m)
Wing area - 125,0 sq ft (11,61 sq m)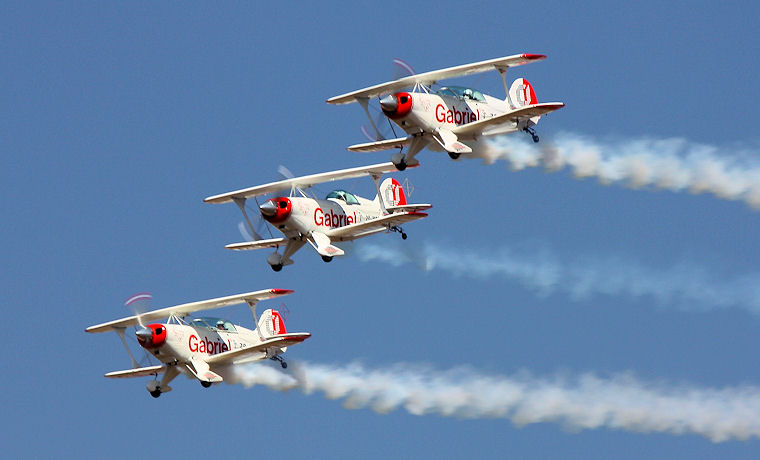 The Gabriel Pitts Special Aerobatic Team, led by aviation icon Scully Levin, makes use of the Pitts S-2B and is a regular feature at most airshows in South Africa. Fellow team members include Arnie Meneghelli, Steward Lithgow and Ellis Levin.